Small But Mighty: Countries Making Impact in the Blockchain Space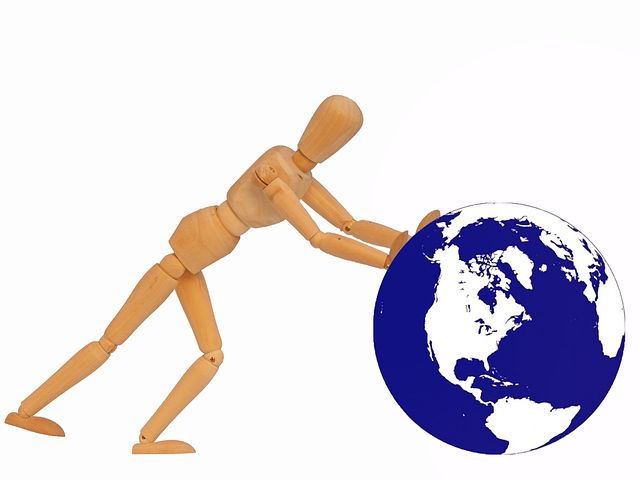 The Blockchain technology has been fashioned into many industries. The technology has outgrown its first intended use case, cryptocurrency and is now being employed in diverse industries. While some countries are regulating the technology, some other countries are interested in big data and recording and management costs that the blockchain reduces. Well, we will be looking at some countries with really small economies that are adopting and utilizing the blockchain technology and cryptocurrency in different sectors.
Malta
Malta offers a friendly jurisdiction for cryptocurrencies. The country is currently regulation free and is home to Binance Headquarters. The cryptocurrency exchange had earlier in the year announced it was moving its headquarters to Malta from Hong Kong due to strict regulations. The island country is located in the Mediterranean Sea near Italy.  Unlike other countries, Malta has established itself as the number 1 spot for crypto trading. Malta is writing laws that would be relevant in a future economy. The country now legally recognizes smart contracts and DAOs. The Island proposed the creation of the Malta Digital Innovation Authority (MDIA) earlier this year.
The MDIA would help to advance the utilisation of digital ledger technology and its design and uses in the country.

Georgia
Georgia is the world's third largest miner of cryptocurrencies. The small country located on the eastern side of Turkey is home to one of the largest mining companies in the world. About 5% of households in the country are involved in cryptocurrency mining or investments. With a total population of about four million,  the country of Georgia has minimal regulations over cryptocurrency. Asides that, the country has affordable electricity with hydropower. This has attracted many miners although majority of the cryptocurrency mining in Georgia comes from the US-based tech company Bitfury. The company has a data center near the edge of the country's capital Tbilisi.
Cyprus
Cyprus is also an island country located in the Mediterranean Sea, south of Turkey. The small country is the home to The University of Nicosia, this was one of the first schools to offer courses in blockchain and cryptocurrencies. With programmes such as a Masters of Science in Digital Currency.
Liechtenstein
Liechtenstein, a small country sitting between Switzerland and Austria is also involved in the blockchain technology. The country is making it easy for cryptocurrency businesses to flourish. Starting a cryptocurrency business in Liechtenstein is easy, you do not need a bank account. Rather than using fiat, the registration process can be done using Bitcoin (BTC) or
Ethereum (ETH). The founder of Aeternity blockchain, Yanislav Malahov claims that he founded the company with 50,000 Swiss francs worth of ETH.

Thailand
Thailand is gradually integrating the blockchain into its industries. From the country's postal service which announced last year that it will be using the blockchain to track packages to its electrical sector. The country's Electronic Transaction Act 2001 was amended to include the support and use of blockchain-powered smart contracts. The financial sector was not left out as Kasikornbank launched a "completely paperless" Letter of Guarantee network in conjunction with IBM Blockchain last year. By March this year, 14 Thai banks have joined forces to create the Thailand Blockchain Community Initiative, which will be built on the LINUX Hyperledger platform.
Estonia
Estonia is a blockchain hub famous for its e-Residency program. A large number of ICO's and blockchain related companies choose Estonia to launch their projects due to the regulatory environment and technologically advanced infrastructure. Although it seems the country is planning on launching a national cryptocurrency.
What do you think about these countries? Share your opinion with us in the comment section below.
Image credit: pixabay,
Disclaimer:
The Information provided on the website is designed to provide helpful information regarding cryptocurrency subjects. The content is not meant to be used, nor should it be used as a basis, foundational knowledge or prerequisite for decision making regards trading. Always do your own research and due diligence before placing a trade. We are not liable for any outcome based on any content found on the site.
MoneyGram's New Time Remittance Technology backed by Visa not Ripple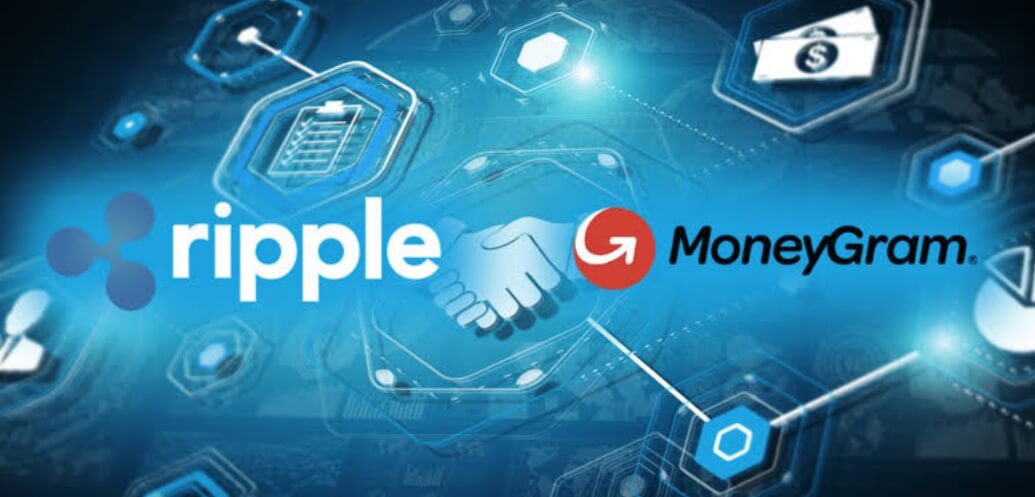 A new service introduced by remittance giant (MoneyGram) which allows users to send and receive money in real-time has been credited to visa and not the work of its blockchain-based partner (Ripple) in an announcement by representatives of the company.
The recently launched Fastsend, a new service which allows clients to send money in real-time to a phone number through a mobile application or dedicated website. While responding to enquiries from news sources about the latest concept, it was revealed to much surprise that MoneyGram did not make use of the technology of Ripple to achieve the latest product.
Do we need blockchain for real-time settlements?
MoneyGram Chief Operating Officer, Kamila Chytil informed news sources that FastSend makes use of Visa's Direct Original Credit Transaction to send funds to bank accounts making use of Debit card deposit which is clearly not blockchain-backed or related.
Without the need for DLT, the dedicated website and app make use of an open-source cloud-based microservices. Chytil further stated that although Ripple is not involved in the new product, the firm still makes use of Ripple's blockchain in other fields of the company.
Also, Chytil made mention of MoneyGram's continuous effort on how to utilize blockchain in areas where it could assist to solve data privacy and regulatory obligations via distributed ledger technology. In her remarks, she spoke highly of DLT technology and cryptocurrencies, stating that the firm believes blockchain to be the future of global cross border payments and transfer of money.
As MoneyGram continues to research on the multiple use cases in order to tap into Ripple's tools while integrating with the recent version of Ripple's service suit to introduce cash-out service to all network members.
It is worth noting that Ripple is gaining increased support and approval among financial institutions to provide them with its DLT services in Africa with the National Bank of Egypt joining its network, this has been seen as a welcome development as it would do well for the inward remittance within the region the Ripple Network.