Send Crypto Via SMS With First Crypto SIM Card From Telx Technologies

Crypto Telecommunication firm Telx has unveiled their Crypto SIM Card. A SIM card that functions as a wallet and allows users to send cryptocurrency transactions via SMS.
This was announced in a blog post, the SIM Card works by assigning a dedicated 'crypto phone number' to users which they use to send their crypto.
According to the firm, its "goal is to make transacting digital currency as easy and accessible as possible. This means creating solutions that technical and non technical people alike can adopt. We believe there is tremendous synergy between payments and messaging"
The crypto SIM works in over 180 countries,  and user telecommunication towers and as such, it does not require the use of the internet or smartphones. Any phone that can send and receive SMS can be used with the SIM.
Understanding the demand this could provide, the firm offers unlimited SMS messaging and puts no limits on the amount of messages that can be sent and received in a month.
At current, the SIM supports few cryptocurrencies such as Bitcoin, Litecoin, Dash, Bitcoin cash and Zcash.
Making cryptocurrency adoption easier, Telx allows users to send and receive cryptocurrency with their Telx phone number acting as the complicated cryptocurrency addresses that cannot be memorized. A user will only have to send SMS to any phone number, whether it is a Telx customer or not, the firm said.
With the growing need to increase the security which cryptocurrency players offer users, Telx's doesn't allow SIM Swapping, a system which crypto thieves has exploited greatly. It also doesn't allow phone number porting.
According to the firm, only transactions coming from a user's sim will be accepted. Outgoing transactions are protected by a user chosen Pin number. Backups keys are provided after activation in case of loss or theft.
Telx offers unique product to boost the adoption of cryptocurrencies, however, it sacrifices user control of their keys to protect them by having backup of keys, something which the cryptocurrency community holds with great value. Users can order for their SIM on the firm's website.
First of its Kind in Africa: SisiPower to Empower the 'African Sisi' with $1m Entrepreneurial Grants and 150m Anion Sanitary Pads to women and the less privileged girl-child in Africa
Sisipower is committed to positioning the African sisi and equipping HER with one of the most trending innovative skills and technology, which is blockchain.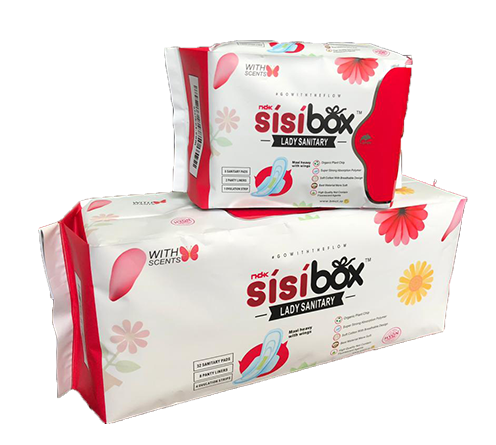 Sanitary pads which is supposed to be readily available and affordable to every girl or young woman in Africa is not. Though we have some sanitary pad brands in the market, it's just that many of these girls and women can't afford to buy and use them for their monthly menstrual circle. In order to get these pads, these young women find themselves in despicable situations where they are forced to have sex with the chemist or shop keepers who sells these items. They are also exposed to having sex with any available male in exchange for sanitary pad. So sad that girls have to sell their dignity just to get a paltry sum of money to care for their monthly period.
It is also not new as research shows that many girls especially in public secondary schools miss class during their menstrual period. They do this as a result of the fear of being shamed by boys and girls alike for the blood stains that reflects at the back of their skirts. Not only that, some of these girls, if at all they try to come, end up using unhygienic materials like dirty clothes or tissue papers. And while they are away from school they miss out on academic lessons which affect their overall academic performance and deny them of better future prospects.
A look at our female prisons wards, tales of woes, agony and pains as another worrisome situation is brewing there. In the prisons, we have a situation where about five female inmates have to share one sanitary pad. Thus exposing them to all manners of highly contagious disease and infection.
Some of these girls and women when interviewed say, "we can't afford to eat three square meals how much more buy a sanitary pad."
In putting an end to this problem which have skipped the eyes of many, BEEP Foundation, a concerned non-governmental organization launches SISI POWER, a campaign to empower indigent women and girls with 1 million Dollars and 150 million sanitary pads across Africa, though starting from Nigeria.
This cash will be given as business grants to indigent women, after proper training. Also, they shall be mentored by successful business women and the foundation to ensure they make better use of the grants given to them.
For girls, they shall have access to free monthly sanitary pad and access to Blockchain Technology, ICT and life skills training which makes it possible for them not to sell themselves short just for sanitary pads. They will be trained in the following areas; Coding, Mobile App Development, Animation, Digital Marketing, Graphic Designs and other relevant courses that ensure for their self-sustenance, productivity.
With this innovative gesture, BEEP Foundation through the launch of Sisi Power has placed itself at the forefront of poverty eradication, entrepreneurial empowerment of Girls and Women in Africa.
The narrative has to change , Sisipower is committed to positioning the African sisi and equipping HER with one of the most trending innovative skills and technology, which is blockchain. SisiPower leads the way in its application of blockchain technology by enabling acceptance of donations in BMCTokens and made provision for acceptance of a smart contract shared Master-Node Equity reward on the blockchain to support and sustain the vision and mission of sisipower.
Sisi Power is an initiative of Beep Foundation, a foundation geared at providing empowerment and innovative development in Africa.
Operations Head Office : 15 Yinusa Adeniji street off Muslim Avenue ikeja lagos Nigeria. www.sisipower.org. Info@sisipower.org.
A few members of the executive team were unveiled at the event.
This launch happened on Saturday, 28th September, 2019, at 10:00am at the ZAAZ Hotels, Ikeja, Lagos.
Find Photos of the event here
Some speakers at the launch of Sisipower.

Founder with Speakers and Ambassadors of SisiPower


Brain Behind the Idea stops for a Pose

Founder with BitFXT Delegation

A pictorial submission of the Sisi power Inauguration powered by Beep foundation

Inauguration Ceremony of the Sisi Power Project. An initiative which seeks to Empower the African Girl Child with innovative Skills that promotes Entrepreneurship.