SEC Okays YouNow for Token Sales after Authorizing Blockstack's: Is A New ICO Era Upon us?
The Securities and Exchange Commission in another surprising move given the go ahead to carry out crypto startup toThe day opened to the US President Donald Trump tweeting about Bitcoin and Cryptocurrency expressing his opinion on bitcoin and other cryptocurrency while taking a shot on the Facebook Libra.
I am not a fan of Bitcoin and other Cryptocurrencies, which are not money, and whose value is highly volatile and based on thin air. Unregulated Crypto Assets can facilitate unlawful behavior, including drug trade and other illegal activity….

— Donald J. Trump (@realDonaldTrump) July 12, 2019
However the opinion of the President of the United State, the Security and Exchange Commission SEC on the US has Okayed the token sale of another cryptocurrency startup YouNow just when the buzzing news of another firm Blockstack who was recently granted the go ahead to do a global token sale is still reverberating across the crypto industry.
The approval allows the firm, YouNow a video platform that offers social live streaming, to sell its token to the general public including but not limited to US citizens, accredited and non-accredited investors leveraging the commissions Regulation A+.
This category grants crypto firms to rights to sell their tokens to just about anyone who desires to be part of the firm by purchasing the tokens however; they are not entitled to the equity of the selling firms.
This ingenious move by the SEC granting Blockstack and YouWin approval to carry out global token sales will see others coming on to enjoy the privileges of the SEC's new class asset which will likely see another ICO rage as we witness in 2017.
YouNow is a US based Live Streaming company has an estimated registered user base of 47 million users since its founding in 2011 and having participated in the ICO rage of 2017, by raising $20 million, it is now working within the ambit of the law distribute its' tokens. The firm allows users to win prizes in crypto through its Live Streaming Game Show called WTF.
Despite ability to raise money via the Regulation A+, the firm however noted it will not conduct an open token sale however, it will reward users, content creators and validators with 178 million tokens of its ERC-20 based token for participating in its' ecosystem
When the IEOs came at first taking the crypto funding raising scene by storm, enthusiast and investors were keen on getting in onboard to enjoy the bountiful and absurd profits witnessed in 2017 ICO era, however, the disappointing results of some IEO platforms has pushed many aside, including the ticketing system of Binance which has excluded a lot of people who may not have over a $1000 to hold tickets. This exclusion of some parties in the cryptocurrency space to participant in raging industry quick profit giving projects and the new category of SEC approved global token sales will most probably usher in the next ICO era.
While KYC/AML laws may likely come into play, it will not be new to those in the 2017 ICO era.
.
ICO Rating To Pay Settlement Charges to US SEC of $268,998 For Undisclosed Paid Reviews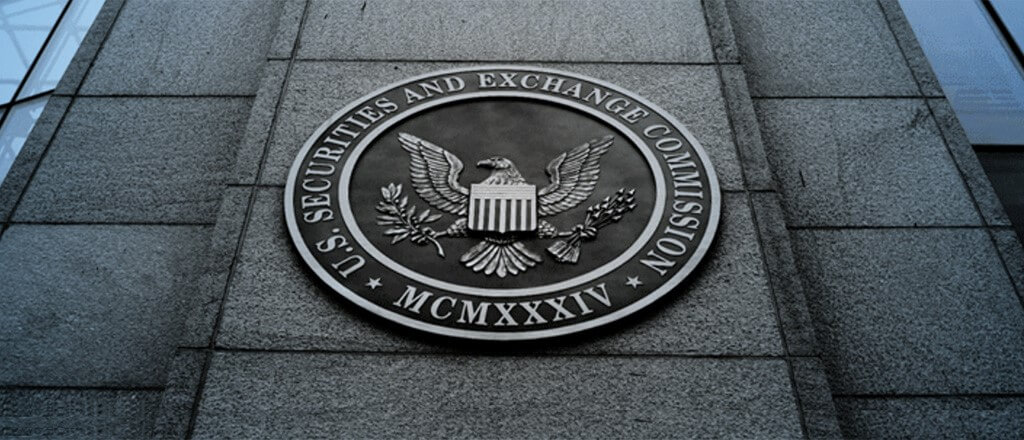 The Securities and Exchange Commission of the United States has announced that ICORating an ICO ratings provider firm has agreed to pay a settlement charge of $268,998.
In an investigation carried out by SEC's Ashley Ebersole and Louis Gicale supervised by Melissa Robertson, the rating organization was found to have received payments for giving ratings to cryptocurrency projects. A violation of the securities law.
The Russian organization had decided to pay the sum because it failed to disclose payments received from issuers for publicizing their digital asset securities offerings.
According to SEC, between the period of December, 2017 and July 2019 the organization produced research reports and ratings of "blokchain-based digital assets" coins/tokens that were securities. These research were published on the organization's website and social media.
Based on securities law, promoters are expected to disclose compensation received for publishing investments so that potential investors will be know what they are seeing is a well paid promoted offering.
According to SEC, ICO Rating violated the anti-touting provisions of Section 17(b) of the Securities Act of 1933. The organization has agreed to cease and desist from committing or causing any future violations of these provisions though it did not admit or denied the SEC findings.
The settlement of $268,998 is made up of prejudgment interest of $106,998 and civil penalty of $162,000
According to its website, ICO Rating addresses itself as "a rating agency that issues independent analytical research" with the mission "to help the market achieve the necessary standards of quality, transparency and reliability"