Samsung's Bitcoin Mining Chip On High Demand

Korea has been the country on the headlines pioneering the blockchain technology and cryptocurrency adoption as businesses within the country are making waves with record-breaking revenue. The South Korean division of Samsung Electronics is the company in focus as it saw its profit surge in the first quarter of the year compared to previous years. For those in the cryptocurrency space, this would not come as a surprise as they know the potential of technology.
The companys spike in revenue is as a result of its semiconductor division which manufactures bitcoin mining chips. Hopes are high as well as expectations that the trend would continue.
In an announcement, the world leader in advanced semiconductor technology, outh Korean Samsung Electronics Co. Ltd. posted its first quarter earnings. Samsung Electronics is the flagship company of the Samsung Group with assembly plants and sales network in 80 countries. The companys consolidated earnings recorded 60.56 trillion won ($56 billion). Its operating profits were 15.64 trillion won (~$14.5 billion), a 58% increase from 9.9 trillion won (~$9.2 billion) achieved during the same period last year. Meanwhile, its year-on-year sales grew approximately 20%.
According to Seoul Newspaper
Demand for the semiconductor division increased due to sales of system LSIs [ASICs] for flagship smartphones and demand for virtual currency mining chips. The samsung electronics semicoundutor division accounted for almost three-quarters of total operating profits, which makes it a record high, an official from samsung explained.
In January, Samsung confirmed it has commenced the manufacturing of ASIC chips used for mining cryptocurrency. Although no evidence exist to support this, but as a spokesperson told techcrunch previously that, "Samsung's foundry business is currently engaged in the manufacturing of cryptocurrency mining chips."
The manufacturing of ASIC designs has provide the company offering design services which connect "mid-to-small sized companies". In January, the Samsung Advanced Foundry Ecosystem program was launched to ensure deep collaboration between the Samsung foundry, ecosystem partners, and customers.
Halong says their rig is "the world's most efficient bitcoin miner, operating at 16TH with Asicboost technology inside for greater power efficiency." Halong who is a minig rig manufacturer has revealed that miners success is attributed to samsungs chips.
Its almost a monopolist market with just fa ew competitors within the space, with the largest being TSMC which supplies mining chips to hardware makers Bitmain and Canaan. TSMC also recorded a record high in sales dues to the high demand for the hardware.
What do you think about possibilities of the technology beyond exchange and trade? Let's hear from you. Leave your comment in the comment section below.
Image source:  XDA Developer
Disclaimer:
The Information provided on the website is designed to provide helpful information regarding cryptocurrency subjects. The content is not meant to be used, nor should it be used as a basis, foundational knowledge or prerequisite for decision making regards trading. Always do your own research and due diligence before placing a trade. We are not liable for any outcome based on any content found on the site.
MoneyGram's New Time Remittance Technology backed by Visa not Ripple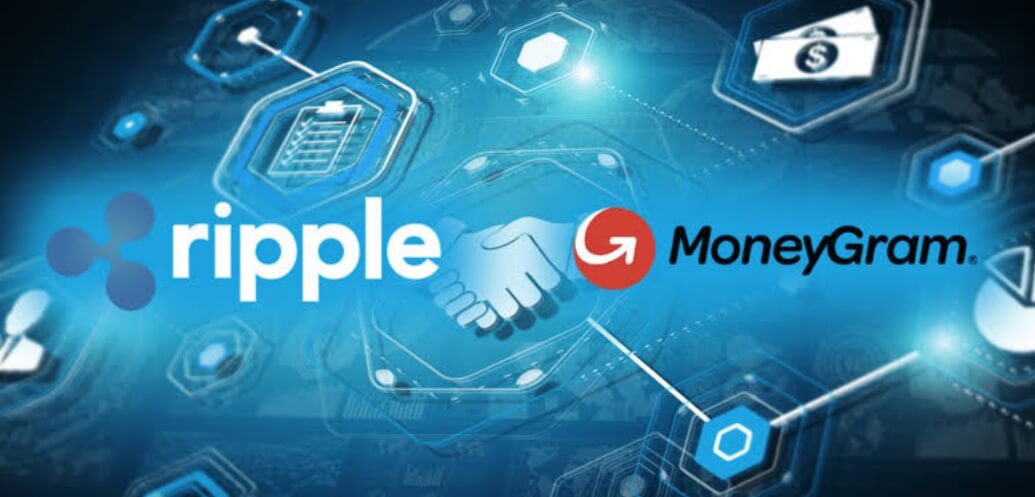 A new service introduced by remittance giant (MoneyGram) which allows users to send and receive money in real-time has been credited to visa and not the work of its blockchain-based partner (Ripple) in an announcement by representatives of the company.
The recently launched Fastsend, a new service which allows clients to send money in real-time to a phone number through a mobile application or dedicated website. While responding to enquiries from news sources about the latest concept, it was revealed to much surprise that MoneyGram did not make use of the technology of Ripple to achieve the latest product.
Do we need blockchain for real-time settlements?
MoneyGram Chief Operating Officer, Kamila Chytil informed news sources that FastSend makes use of Visa's Direct Original Credit Transaction to send funds to bank accounts making use of Debit card deposit which is clearly not blockchain-backed or related.
Without the need for DLT, the dedicated website and app make use of an open-source cloud-based microservices. Chytil further stated that although Ripple is not involved in the new product, the firm still makes use of Ripple's blockchain in other fields of the company.
Also, Chytil made mention of MoneyGram's continuous effort on how to utilize blockchain in areas where it could assist to solve data privacy and regulatory obligations via distributed ledger technology. In her remarks, she spoke highly of DLT technology and cryptocurrencies, stating that the firm believes blockchain to be the future of global cross border payments and transfer of money.
As MoneyGram continues to research on the multiple use cases in order to tap into Ripple's tools while integrating with the recent version of Ripple's service suit to introduce cash-out service to all network members.
It is worth noting that Ripple is gaining increased support and approval among financial institutions to provide them with its DLT services in Africa with the National Bank of Egypt joining its network, this has been seen as a welcome development as it would do well for the inward remittance within the region the Ripple Network.