Samsung's Bitcoin Mining Chip On High Demand

Korea has been the country on the headlines pioneering the blockchain technology and cryptocurrency adoption as businesses within the country are making waves with record-breaking revenue. The South Korean division of Samsung Electronics is the company in focus as it saw its profit surge in the first quarter of the year compared to previous years. For those in the cryptocurrency space, this would not come as a surprise as they know the potential of technology.
The companys spike in revenue is as a result of its semiconductor division which manufactures bitcoin mining chips. Hopes are high as well as expectations that the trend would continue.
In an announcement, the world leader in advanced semiconductor technology, outh Korean Samsung Electronics Co. Ltd. posted its first quarter earnings. Samsung Electronics is the flagship company of the Samsung Group with assembly plants and sales network in 80 countries. The companys consolidated earnings recorded 60.56 trillion won ($56 billion). Its operating profits were 15.64 trillion won (~$14.5 billion), a 58% increase from 9.9 trillion won (~$9.2 billion) achieved during the same period last year. Meanwhile, its year-on-year sales grew approximately 20%.
According to Seoul Newspaper
Demand for the semiconductor division increased due to sales of system LSIs [ASICs] for flagship smartphones and demand for virtual currency mining chips. The samsung electronics semicoundutor division accounted for almost three-quarters of total operating profits, which makes it a record high, an official from samsung explained.
In January, Samsung confirmed it has commenced the manufacturing of ASIC chips used for mining cryptocurrency. Although no evidence exist to support this, but as a spokesperson told techcrunch previously that, "Samsung's foundry business is currently engaged in the manufacturing of cryptocurrency mining chips."
The manufacturing of ASIC designs has provide the company offering design services which connect "mid-to-small sized companies". In January, the Samsung Advanced Foundry Ecosystem program was launched to ensure deep collaboration between the Samsung foundry, ecosystem partners, and customers.
Halong says their rig is "the world's most efficient bitcoin miner, operating at 16TH with Asicboost technology inside for greater power efficiency." Halong who is a minig rig manufacturer has revealed that miners success is attributed to samsungs chips.
Its almost a monopolist market with just fa ew competitors within the space, with the largest being TSMC which supplies mining chips to hardware makers Bitmain and Canaan. TSMC also recorded a record high in sales dues to the high demand for the hardware.


What do you think about possibilities of the technology beyond exchange and trade? Let's hear from you. Leave your comment in the comment section below.
Image source:  XDA Developer
Disclaimer:
The Information provided on the website is designed to provide helpful information regarding cryptocurrency subjects. The content is not meant to be used, nor should it be used as a basis, foundational knowledge or prerequisite for decision making regards trading. Always do your own research and due diligence before placing a trade. We are not liable for any outcome based on any content found on the site.
Cabify Explores Blockchain to Track and Counterbalance its Carbon Emissions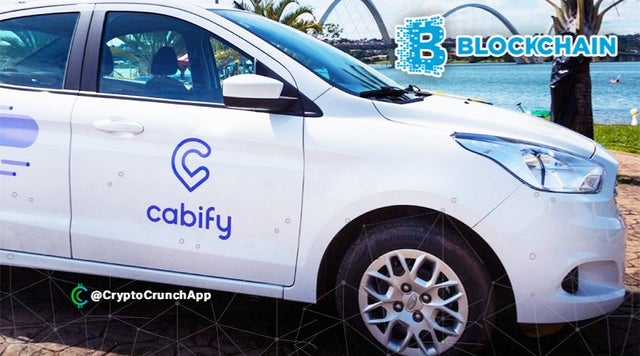 Giant Latin American ride sharing company, Cabify is set to utilize blockchain technology to make up for its toxic carbon releases.
Vide its recent disclosure just this previous week, the company has liaised with a Valencia Spain headquartered FinTech outfit, ClimateTrade, to trace its carbon discharges in real time as it goes about its business.
ClimateTrade runs its business by tracking the carbon fume prints of its clients' rides and counterbalancing the carbon emissions by giving sumptuous credits on its blockchain based market platform. Ana Karen, ClimateTrade's CMO hinted on how ClimateTrade was chosen by Cabify as a result of the latter's substantial carbon emissions.
ClimateTrade's business model exploits the need to balance offsetting carbon releases and investment in sustainability simultaneously.
ClimateTrade's CEO, Francisco Benedito, notes:
"This alliance will provide transparent accreditation of the company's carbon neutrality."
A Wednesday press release stated that ClimateTrade is set to explore the nascent technology that is blockchain from Algorand (ALGO, +2.65%).
The Press Releases highlighted that:
"ClimateTrade and its customers will be using Algorand as its primary infrastructure layer and leveraging its capabilities for carbon offsetting."
270k User Data At Risk As Australian Crypto Exchange Accidentally Sends Emails En masse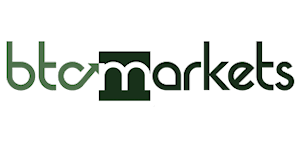 An Australian Crypto Market Overt dubbed BTC Markets, has by a mere twist of fate jeopardised the privacy protection of its customers by accidentally baring their personal information. This way, its users are at the mercy of phishers and identity thieves.
Business Insider disclosed how the exchange had bared the identities (names and email addresses) of more than 270,000 users when it released emails en masse to the users all at once.
The same mail was addressed to a set of one thousand email recipients.
This unintended disclosure came to be due to the emails sent all at once instead of mails being sent to each user personally, or better still, opting to utilize the "blind carbon copy" feature.
Any would-be identity thief would already have access to about nine hundred and ninety nine other personal data from each addressed email.
Caroline Bowler  the CEO of BTC Market explained that: 
"all account holders were affected." 
She continued that: 
"The email was sent in batches, rather than in bulk."
The mails could not be reversed or cut midway once it was sent.
Although sensitive data regarding passcode, financial information were not compromised, the disclosed info puts users at risk of phishers, identity thieves, and fuels the menace of obtaining by false pretences, as potential scammers now know who and who have crypto accounts.
This unintended move brings to the fore the challenges of centralizing Crypto markets. Any error or system hack can give away non-sensitive and even highly sensitive data.
With the look of things, BTC Market has to undergo an internal evaluation and timely review so as to tighten its security. To observe necessary due process, BTC Markets will  have to register this inadvertent occurrence to the Office of the Australian Information Commissioner.
I Didn't Own Any Cryptocurrency Before Beam, Not Even Bitcoin – Beam CTO, Alex Romanov 
I did not have any relation or experience with any other cryptocurrency or blockchain.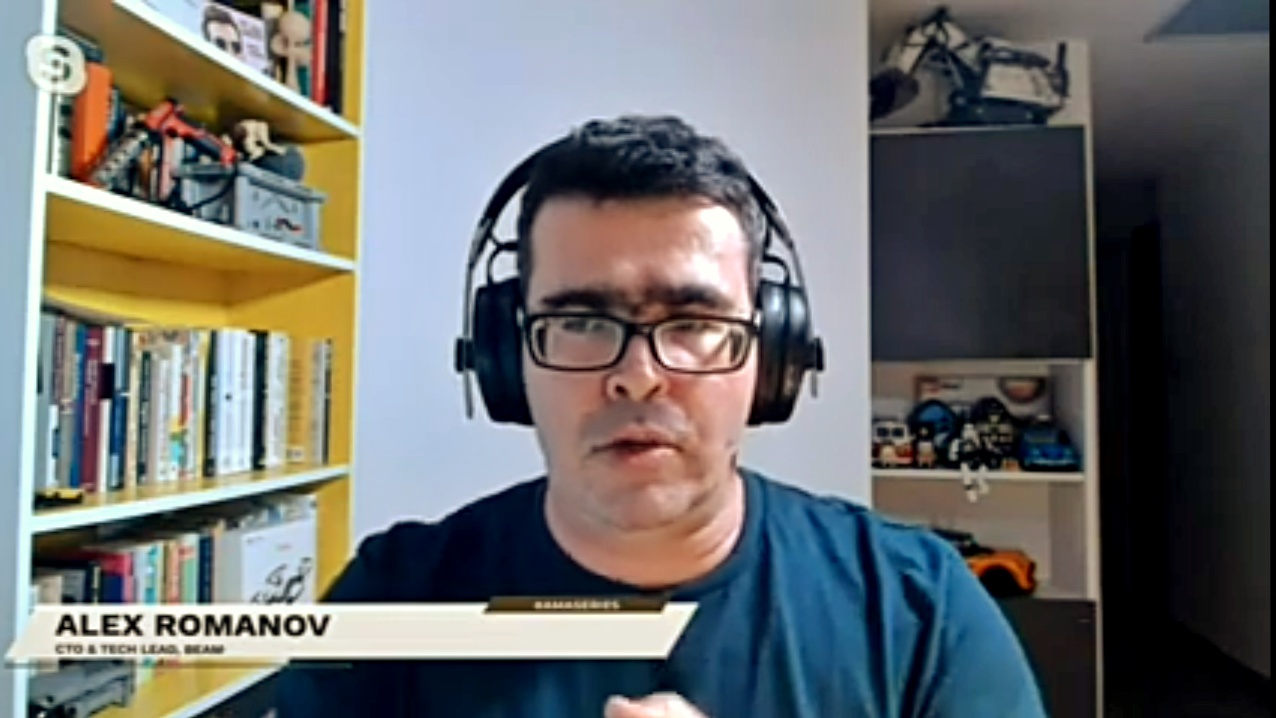 The Chief Technical Officer of Beam Alex Romanov has revealed the first cryptocurrency he ever owned. He said in the CryptoTvplus AMA Series on the 25th of November that Beam was the first cryptocurrency he owned. Not even bitcoin, he emphasized. 
He said the Beam project was the first blockchain related project he undertook. Before I started, he explained, "I did not have any relation or experience with any other cryptocurrency or blockchain. In fact, I didn't even own any other cryptocurrency before Beam. Beam was the first cryptocurrency I actually first owned."
This is like true for most of the team I think. We were new to this space and had to learn everything from scratch very quickly, which we did and eventually we produce Beam, Alex added. 
In the AMA session which was focused on the Beam Confidential DeFi Ecosystem, Alex also revealed the project did a hard fork in July and added a feature amongst others called Confidential Assets. 
This feature allows anyone to create a confidential token easily without special development skills. 
He also expressed his opinion on the future of the industry with emphasis on regulations as it affects privacy coins.
He said "we'll see regulations moving forward to adapt to the new reality and understanding privacy is not something bad but something good that people need to be able to trade on blockchain"
You can watch the full session here.