Samsung's Bitcoin Mining Chip On High Demand

Korea has been the country on the headlines pioneering the blockchain technology and cryptocurrency adoption as businesses within the country are making waves with record-breaking revenue. The South Korean division of Samsung Electronics is the company in focus as it saw its profit surge in the first quarter of the year compared to previous years. For those in the cryptocurrency space, this would not come as a surprise as they know the potential of technology.
The companys spike in revenue is as a result of its semiconductor division which manufactures bitcoin mining chips. Hopes are high as well as expectations that the trend would continue.
In an announcement, the world leader in advanced semiconductor technology, outh Korean Samsung Electronics Co. Ltd. posted its first quarter earnings. Samsung Electronics is the flagship company of the Samsung Group with assembly plants and sales network in 80 countries. The companys consolidated earnings recorded 60.56 trillion won ($56 billion). Its operating profits were 15.64 trillion won (~$14.5 billion), a 58% increase from 9.9 trillion won (~$9.2 billion) achieved during the same period last year. Meanwhile, its year-on-year sales grew approximately 20%.
According to Seoul Newspaper
Demand for the semiconductor division increased due to sales of system LSIs [ASICs] for flagship smartphones and demand for virtual currency mining chips. The samsung electronics semicoundutor division accounted for almost three-quarters of total operating profits, which makes it a record high, an official from samsung explained.
In January, Samsung confirmed it has commenced the manufacturing of ASIC chips used for mining cryptocurrency. Although no evidence exist to support this, but as a spokesperson told techcrunch previously that, "Samsung's foundry business is currently engaged in the manufacturing of cryptocurrency mining chips."
The manufacturing of ASIC designs has provide the company offering design services which connect "mid-to-small sized companies". In January, the Samsung Advanced Foundry Ecosystem program was launched to ensure deep collaboration between the Samsung foundry, ecosystem partners, and customers.
Halong says their rig is "the world's most efficient bitcoin miner, operating at 16TH with Asicboost technology inside for greater power efficiency." Halong who is a minig rig manufacturer has revealed that miners success is attributed to samsungs chips.
Its almost a monopolist market with just fa ew competitors within the space, with the largest being TSMC which supplies mining chips to hardware makers Bitmain and Canaan. TSMC also recorded a record high in sales dues to the high demand for the hardware.
What do you think about possibilities of the technology beyond exchange and trade? Let's hear from you. Leave your comment in the comment section below.
Image source:  XDA Developer
Disclaimer:
The Information provided on the website is designed to provide helpful information regarding cryptocurrency subjects. The content is not meant to be used, nor should it be used as a basis, foundational knowledge or prerequisite for decision making regards trading. Always do your own research and due diligence before placing a trade. We are not liable for any outcome based on any content found on the site.
Charles Hoskinson Defends Cardano From those who doubts its future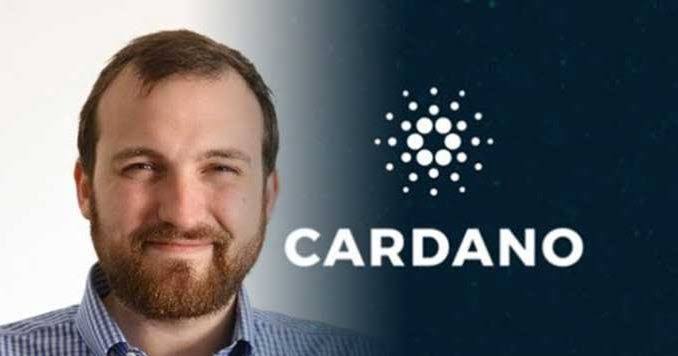 Charles Hoskinson, creator of blockchain project, Cardano defends the project from critics and people doubts and undermine the prospect of the project.
Cardano is an open source blockchain platform with its native token, the ADA. Cardano is based on peer reviewed research and was created entirely from scratch as opposed to other platforms that are based on the fork of other blockchains.
In a YouTube AMA session, the creator defended the project saying 200 people are currently working on the platform with 100 specifically focused on ADA, the native cryptocurrency of the Cardano blockchain.
Charles talking about people who doubt the future of the project said "I guess some people would like to pay attention to fake news. They would like to pay attention to the latest sycophant or provocateur of the week, and they don't seem to understand that these are among the most complicated of protocols to implement."
The Cardano creator was describing the process of development the blockchain and cryptocurrency, said There is no code we can copy, there is no source base to fork from, and we are doing very hard things.
…We are not missing deadlines, the project is going well […] the credentials and qualifications of our engineers are clear, and it's clear to see the quality of the software, as evidenced by the fact that 13-year old children in Wyoming were able to get stake nodes running on Raspberry Pis"
The co-founder of Ethereum continued saying "..And when you do very hard things based upon science and it's new occasionally you have issues."
Defending himself after a viewer questioned him regarding his employment life, Charles quickly replied he had not been fired many times. Instead he took a buyout with Bitshare because he couldn't work with Dan Larimer.
Commenting on him leaving Ethereum, the co-founder said, there was a decision to go the profit route or remain non-for profit. Others decided the latter and so, he had to leave.
And not him only, others also left and founded their own companies that are currently competing with the second largest blockchain platform by market capitalization, Ethereum.