Nigeria's Crypto Market Stake Down by $300 million Naira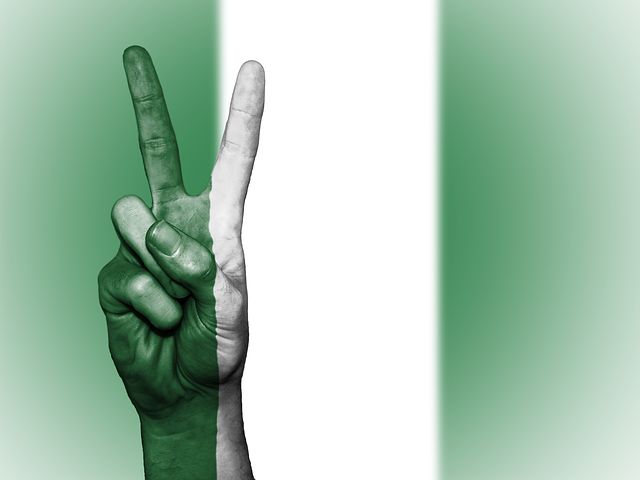 The crypto market is bearish at the moment and the downward trend still continues. However, the down slide of the market is taking a toll on investors in Nigeria. The West African country has the largest crypto market in Africa and the price tumble is beginning to affect crypto participation. The year 2017 marked a remarkable year in the crypto boom that spread to Africa and earlier this year, the growth of participants in bitcoin grew to an encouraging amount. However, Nigerians are faltering and cutting their losses in cryptocurrency as the market stake dropped to N1.09 billion as against N1.51 billion as at July this year.
Bitcoin is an attractive option to Nigerians considering the high inflation the country suffers and the instability of the Naira. However, bitcoin is losing the appeal it once held for Nigerians as it made almost N300 million fall difference between the end of July and mid-September. A lot of reasons have been postulated as to why Nigerians are pulling out of the market drastically. It is notable that the fear of a market crises is serving as a stimulant to the withdrawal. The withdrawal reaction to the crypto market is not peculiar to Nigeria alone as across the continent crypto investors are becoming sceptical of the market slump.
Although some crypto enthusiasts are optimistic about the rise of the market, figures prove differently. After celebrating a market stake of N1.7 billion in July, the market lost almost $40,000 as traders hurried out of the market. Bitcoin is not the only crypto affected by the bearish tendency as Ethereum is currently trading at $226.81 and Bitcoin Cash at $458.78. Despite the downward trend of the market, some crypto enthusiasts are hodling and not letting go.
What do you think about the reduction in the amount of crypto investors in Nigeria. Share your opinion with us in the comment section below.

Image credit: pixabay

Disclaimer:
The Information provided on the website is designed to provide helpful information regarding cryptocurrency subjects. The content is not meant to be used, nor should it be used as a basis, foundational knowledge or prerequisite for decision making regards trading. Always do your own research and due diligence before placing a trade. We are not liable for any outcome based on any content found on the site.
Trump Expresses his opinion on Crypto, Libra; Binance to burn $2.4 billion worth of BNB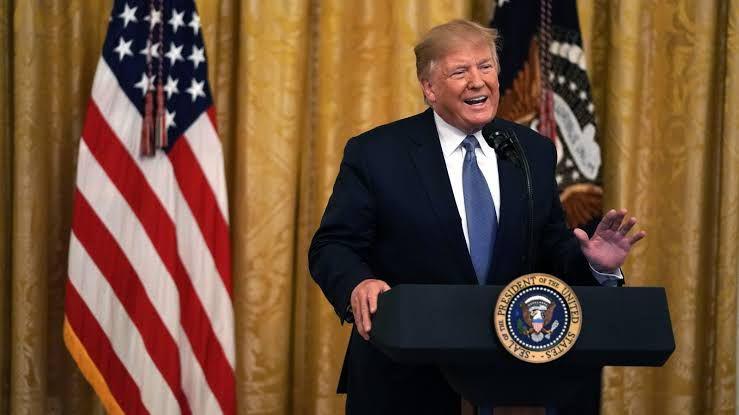 Trump via a tweet has posted hours ago expressed his opinion on cryptocurrency clearly defferentiating Bitcoin and other Cryptocurrency as well as on Libra the Facebook Global Cryptocurrency which it unveiled in June 2019 and to commence operations in January 2020.
According to Trump, he is not a Fan of Bitcoin and other cryptocurrencies which he describe as not money and highly volatile and basede on thin air. He went further to say unregulated Crypto Assets can facilitate unlawful behavior, including, drug trade and other illegal activities.
….Similarly, Facebook Libra's "virtual currency" will have little standing or dependability. If Facebook and other companies want to become a bank, they must seek a new Banking Charter and become subject to all Banking Regulations, just like other Banks, both National…

— Donald J. Trump (@realDonaldTrump) July 12, 2019
On Libra, the 45th President of the free world openly said Libra will have little standing and Facebook and other firms want to be come a bank they should and must seek a banking charter and be subject to all banking regulations both nationally and internationally.
As a true President and the first man in the country, he declared the US Dollars as the only currency in the USA and that it is stronger than ever, dependable and by far the most dominant currency worldwide.
As usual, the crypto enthusiast on Twitter had their own opinion to comment on the post by POTUS.
Bitcoin is a threat to Trump and his massively failing enterprises. How would he be able to launder money as he's done to keep his flailing businesses afloat ? His golf clubs are in need of immediate cash etc. This man was the only person to bankrupt a casino

— failingtrump (@failingtrump1) July 12, 2019
In another news, top exchange Binance has announced after burning their quarterly alloted BNB tokens that they will burn their Team allocated Binance Coin BNB which is a total of 80BNB currently worth $2.4 billion.
During one of the first IEOs on the Exchange, investors were unable to participate thus a public outcry with Binance coming to the rescue by instituting a Lottery system which saw users holding a certain number of BNB before being able to participate in IEOs on the exchange. This cause a rise in the value of the BNB.
This move by Binance amongst others will see Binance Coin hitting astronomical height in the next few months to years. We can't wait to see what the chats will say in few five years time.