KittieFight, An Ethereum Blockchain Based Martial Art Cat Fighting Game Set For Public Test Launch
KittieFight, an Ethereum based martial arts Cat fighting game is set for its public test launch. According to the firm, the details will be communicated soon.
As blockchain technology continues to grow daily, newer and innovative products are being developed. Products that could totally upturn the existing, create new systems, industries or make better the existing social, political and economical construct.
Back in 2009 when Bitcoin was released to the world, the only applications that could be built using the Bitcoin blockchain were finance–focused apps. But as the Blockchain technology has evolved, newer types of applications are now possible.
For the ingenious and hardworking individuals building global, competitive and simply disruptive solutions, CryptoTVPlus is focused on making the media accessible to them. It is on this premise the CryptoTVPlus team met with the KittieFight team – the Founder, Mr. Oladapo Ajayi and Core Team Lead Mr. Charles Okaformbah to get to know about the KittieFight Project and how the development journey has been since the project started.
Introduction
Marvelous A. (CryptoTVPlus): Hi, what is your name and your designation in KittieFight?
Oladapo Ajayi: I am Oladapo Ajayi, Founder, Architecture, Game Theory and Overall Technical Team Lead KittieFight., Founder, KittieFight.
Charles Okaformbah: I am Charles Okaformbah; the Core Team Lead.
Marvelous A. (CryptoTVPlus): What inspired or drove you to build KittieFight?
Oladapo Ajayi: ln early 2018, soon as the market opportunity became evident to position the product as the first platform with potential to rival and eclipse online poker or online gambling market size. This is due to the sheer numbers & majority of internet users as cat lovers.
Combining it with a system of Cash jackpot incentive is an age-old formula for a home run.
Marvelous A. (CryptoTVPlus): Can you tell us what the KittieFight Project is about?
Getting to know KittieFight
Oladapo Ajayi: KittieFight is a fighting game, kind of like the popular Mortal Kombat where kitties (cats) fight each other in a fighting arena. The fight moves are controlled based on bets placed by the supporting sides – Black Corner and Red Corner.
Just like you have in a boxing match where people buy tickets to go watch the fight and have fighters they support.
Before each game starts both corners are expected to get the minimum required number of supporters.
At the end of each game, the winning side goes home with all the bets of the losing side plus the initial amount set for the game to start by the KittieFight team. Each game is automatically allocated some amount of money called HONEYPOT/JACKPOT from our vault.
The amount keeps increasing with the bets being placed by both supporting corners(Red and Black). It's expected that the bets being placed by both sides' increases 10X the initial or starting amount of the game taken from our vault.
Marvelous A. (CryptoTVPlus): Where is the KittieFight Firm currently based/registered?
Oladapo Ajayi: We are a DAO (Decentralized Autonomous Organisation). We are based in the Virgin Islands with a large number of our personnel within the DAO in Nigeria.
Marvelous A. (CryptoTVPlus): You mention vault. What is it about?
Charles Okaformbah: Our vault is called the Endowment Fund where we get money to fund each game. The Endowment Fund is a key important business module that stores all Ether in the system from which every game generates an Ether & KTY Jackpot prize from.
It also moderates the supply and demand within the KittieFIGHT token economy by means of preset variables, requiring ~10% of Jackpot prize in KTY token fees payment for every game and only pays out ~1% to Game winners
Marvelous A. (CryptoTVPlus): Tell me more about the KittieFight game.
Oladapo Ajayi: A game is expected to last for 5 minutes. If a game does not have bets that's 10X more than the initial amount from our endowment fund, the 5 minutes time keeps increasing by 1 minute until the condition is met. Kitty fight is a game where cats/kittens fight each other based on crowd-based actions.
Just like how the cheering crowd at a boxing match motivates boxers to box, in the case of kittyFight, the crowd bet on each kitty they are in support of, causing their kitty to hit the other opponent.
The people/crowd choose which cat to bet on, resulting in action on the part of the chosen cat. The actions are generated by random bets placed on the ethereum blockchain using ether.
The outcome of the betting results of each crowd participant causes events emitted from the blockchain API service to the front-end/UX resulting in kitty animation actions (punching, scratching, etc). The actions result in damage which is reflected in opposing cat through vibration and or shaking or blocks.
Marvelous A. (CryptoTVPlus): What happens when the conditions are met?
Oladapo Ajayi: Once all conditions are met, the game system/smart contract calculates the winner based on the number of successful attacks and blocked attacks. For an attack to be successful, the supporting crowd in the team needs to keep betting especially with a higher amount to reduce the defense of the other team's kittie and increase their chances of winning the game.
In order to start a game, both players must have kitties from the Cryptokitties website after which players pay a Listing fee using our token (KTY) in order to list the cat for a fight. Once this is done, players can broadcast or promote the link of the fight to get supporters that will increase their chances of winning the game.
If there are not enough supporters, the game will be canceled and if the two players fail to click on the start button for a game to start when the allotted time reaches, the game is also cancelled.
For a supporter to join the game, he or she is required to pay a gate/game fee in KTY token and every time he/she places bets. The bets being placed are in ETH while the betting fees are in our KTY token.
Aside from the initial fund (ETH) from our endowment fund, a certain amount of our KTY token is also minted for the game. This is the primary channel our KTY token is put into circulation/supply.
Marvelous A. (CryptoTVPlus): How else can the KTY be obtained? From the open market?
Oladapo Ajayi: Another way to get our token will be through our private investors and bounty hunters once we secure our funding but a limited amount will be in their holdings. The KTY token has a total of 100 million supply.
Also, if the losing player wants to save his or her cat from a place we call KittieHell, a fee in KTY needs to be paid within an allotted time frame. If not, the cat is lost for FOREVER.
Kittie Hell
Marvelous A. (CryptoTVPlus): KittieHell?
Charles Okaformbah: Yes. Losing Kittie is locked in Kittie Hell. We have a Kittiehell guard that torments kittie there. Our solution will also help reduce the amount of Cryptokitties in circulation and add more value to their platform.
Marvelous A. (CryptoTVPlus): For Kitties in KittieHell, shouldn't there be some form of redemption?
Oladapo Ajayi: Yes of course. A timeframe is given for losers to redeem their kittie with KTY or risk losing it forever.
Marvelous A. (CryptoTVPlus): This is great!
Charles Okaformbah: What makes it even more interesting is the sharing formula. 35% of the amount won goes to the player or cat owner that started the game, 25% to the highest supporter, 15% to the second highest supporter, 15% to be shared by the other supporters based on the amount contributed and the remaining 10% goes back to our endowment fund.
So within a team, you have supporters betting to be or fall within the rank of top supporters in order to get a bigger stake of the honeypot at the end of a game. So you can say our game is a FOMO vs FOMO game.
Marvelous A. (CryptoTVPlus): FOMO vs FOMO! Oh my! I noticed from your description of KittieFight, it is built on the Ethereum blockchain, how would you work around network congestion? Or are you thinking of building your own blockchain?
Oladapo Ajayi: We took note of that and working on incorporating a second layer solution that is on top the Ethereum blockchain.
Marvelous A. (CryptoTVPlus): Something like a sidechain?
Charles Okaformbah: Yes. Also while the Kitties wait for events from the Blockchain to carry out an attack, they keep up shadow-boxing until an event is generated from the Blockchain API and sent to it.
Marvelous A. (CryptoTVPlus): You had earlier said for a fight to start, both players must have their kitties from the Cryptokitties website, does this basically mean they rent the kitties?
Charles Okaformbah: No. They pay for it on the Cryptokitties site, for those that are familiar with Cryptokitties, you can get a Kittie for less than a US dollar. The Kitties belong to players.
What they do is transfer the kitties to our platform to play the game. After the game, one Kittie leaves while the other one stays with us forever if the owner doesn't want it. Losing kittie is locked in Kittie Hell.
Also, once a Kittie is placed in our platform for fight, our system calculates the gene of the kittie to determine the defense level which has a role to play in the final computation of the winner of a game especially kitties called Fancy Kitties on the Cryptokitties website though it is not guaranteed that such kittie will win a fight.
Marvelous A. (CryptoTVPlus): Wow! This is ingenious. How has it been developing KittieFight? The challenges and the victory moments.
Charles Okaformbah: Seeing an idea come to life has always been a motivating factor. Right from the first meeting we had at the beginning of 2018 where Ola Ajayi(founder) shared his thoughts on the project, I've always been self motivated to see that it came to fruition.
I also have an eye for the bigger picture even if I go broke doing it. We worked on several iterations of the game animation and graphics. Knowing Ola as someone I will classify as an Innovator that is keen to details and create an impressionable product when it comes to delivering on a project, we felt the butterfly feeling when the game started coming alive from the front-end to the smart contract development on the blockchain.
For challenges, we have had our disappointments and failures along the way especially funds. We just had to believe because we have thrown in everything we've got. It's either we succeed or we succeed.
Also, our last set of distributed developers scattered around the world that worked on the gaming itself needs to be commended. They worked their butts off non-stop. It's mentally draining to work on a project for such a long time going to like 8 months after 1 year of conceptualizing and redefining the gaming mechanism, token economy, and the whole processes.
Regulations & Cryptocurrency Industry in Nigeria
Marvelous A. (CryptoTVPlus): What's your opinion on cryptocurrency and blockchain technology regulations in Nigeria?
Oladapo Ajayi: Blockchain CANNOT be regulated, it is decentralized and open payment infrastructure accessible to anyone without the need for permission. But we c
an expect regulation to affect custodial blockchain companies and other intermediaries in the cryptocurrency industry. The question is when and how it would affect the players, in the manner they position themselves.
Our primary role as players in the sector is to develop talent and empower the people in order for them to take hold of their future through involvement in decentralized finance. But as it relates to custodial firms in charge of securing peoples cryptocurrency, we will help to ensure we get deeply involved in the regulatory-making framework being drawn by the Regulators in order to give startups in the field a clear-cut chance of survival just like we have in other countries that are seen as a safe haven for blockchain and cryptocurrency startups.
According to SEC in the last meeting held with industry players, they are open to allowing the industry self-regulate and would love to get involved in order to make it a healthy sector that'd be free from fraudulent practices. The regulators can only regulate the players and not the technology so I'm quite positive that things will continue the way they're presently but a stamp of approval from regulators will help in adoption especially for institutions.
Advice to would-be Buidlers
Marvelous A. (CryptoTVPlus): This is good. But I still have one more question to ask. As you have been leading an ingenious team, what do you have to tell those looking at building a career in the industry?
Charles Okaformbah: For Nigeria software engineers in the space, they have to up their game and also willing to learn with an overdose of patience especially for viable projects. Currently, we lack such in the space and the few good developers prefer to work with foreign organizations because the pay is better. A developer can actually earn as high as $4000 or even much more. Currently, banks and fintech organizations down here are looking for engineers with blockchain and smart contract development knowledge and the market is not saturated yet so I'd advise they take a closer look and see the opportunities if they are not interested in #Buidling. Currently the BNUG is putting up a program to that effect #BlockchainDev1000 to train those that are interested in building a smart contract development career in the space.
As for those that have CodePhobia, you can still play in the space by understanding the blockchain technology and what is obtainable in the industry as well as the requirements needed to put up a blockchain solution, with this, you can be a Blockchain Solution Architect, lead a team or project manage one.
There are lots of solutions out there so understanding the technical details would go a long way to help those that might want to build a career in consulting.
Finally, community managers and project noisemakers are also needed.
Marvelous A. (CryptoTVPlus): Noisemakers? (Chuckles)
Charles Okaformbah: Yeah!
Marvelous A. (CryptoTVPlus): Thank you very much. You have been most wonderful.
After a year of conceptualizing and fine-tuning, KittieFight betting game developed back to back by a 15 man global team of several developers, creative designers, animators, neuroscientist etc, KittieFight is ready for Public test launch. The first test-net game will have a total reward of $16,000 in ETH and KTY tokens for players and $500 each in main net ETH for the top supporters, to be paid out at MAIN NET LAUNCH. More info according to the firm will be communicated in due time.
We can't wait for it.
Did you miss Inside Blockchain on CryptoTvplus yesterday 16th Nov.?
If you missed Inside Blockchain yesterday the 16th of November, 2020, please click to watch it below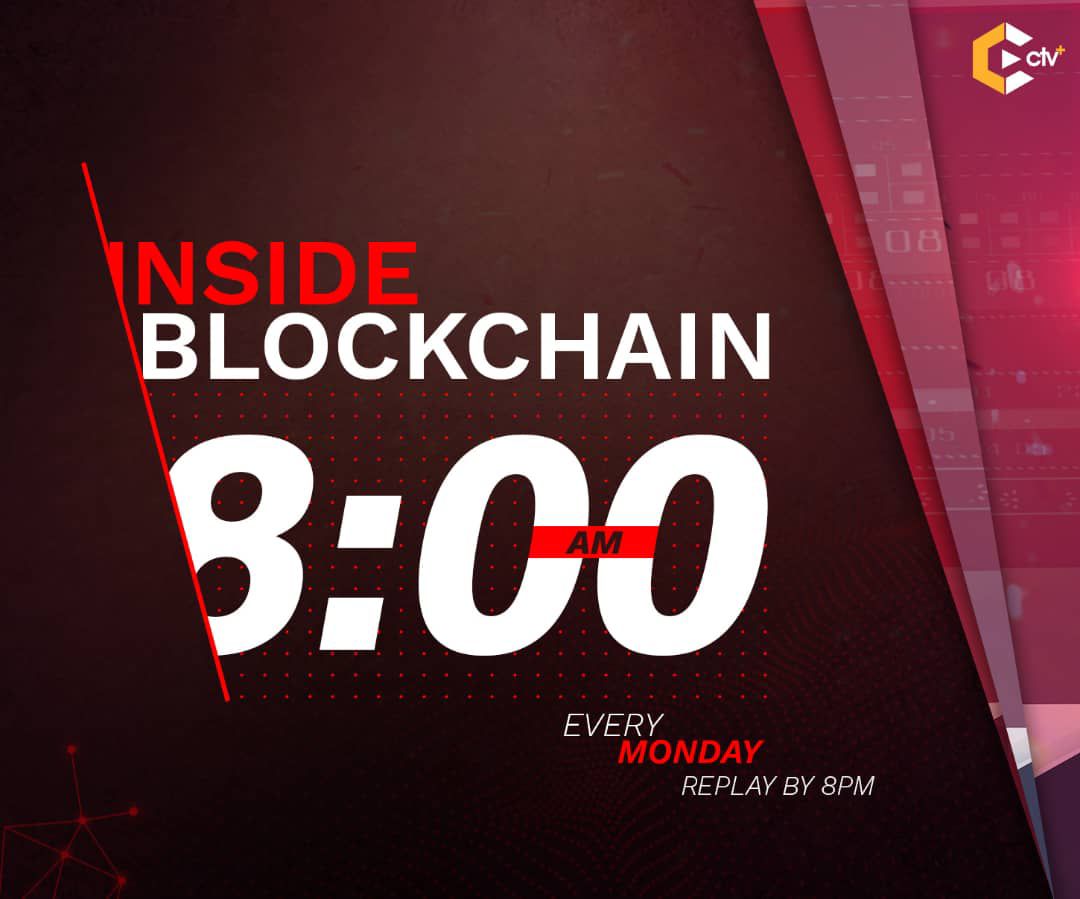 Catch up with everything, as we had Ugochukwu Aronu, Co-founder/CEO of Binance Labs-Backed DeFi Credit Union – Xend Finance, join me on the program to talk about their plans to bring higher yields to savers in Nigeria.
We also talked about their insurance policies put in place to protest users among what the community should expect going forward.
In the #MarketAnalysis segment of the program, we were joined by Edward Igberaese of Satoshi Africa as we looked at the Crypto Market, with emphasis on Bitcoin and some other Altcoins.
He made quite some daring submissions on the program.
Watch here 👇🏽

Book Review: Understanding EOS by Toju Kaka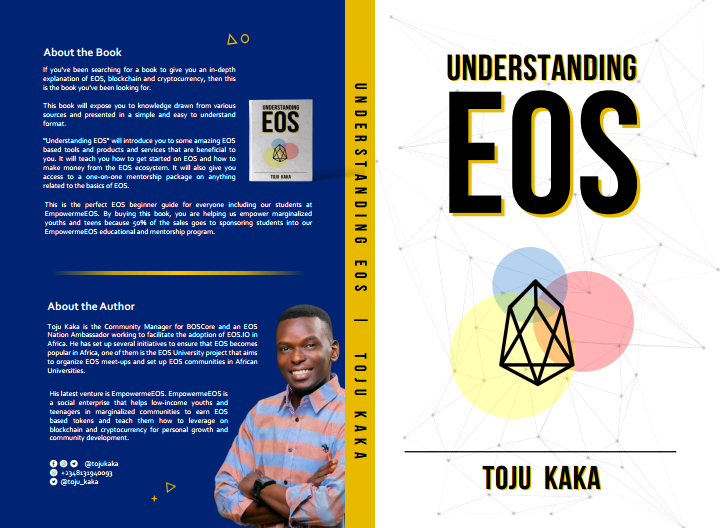 Multiple literatures have been written to simplify the complex world of crypto and ensure people gain good, clear and true knowledge of the crypto industry. Over the years multiple media contents have also been created and daily globally, people are working to spread the word on crypto.

In the vast ocean of crypto knowledge, comes a piece of literature titled "Understanding EOS". A compendium of insightful knowledge spread and embedded in the pages awaiting knowledge-thirsty folks to devour, authored by Mr. Toju Kaka. 
In this article, we will look at this introductory work of art into the world of crypto through the world of EOS. We shall examine the work and the motivation behind it.

Understanding EOS is an introductory work into the world of EOS. The book explores and explains crypto in a simplistic manner. One of earliest eye grabbers was dedication. The book was to the mother of the author Helen Kaka. Personally, this hit me with a tsunami of emotions. Mothers are Gold.

A compendium of EOS knowledge spread across Nine chapters of 116 pages. The book is meant to introduce people most especially with its language simplicity, those who do not have much knowledge in the industry to the complex world of crypto. Understanding EOS by Toju Kaka brought the feel of reading a favourite book that has been read before without feeling bored or overwhelmed.

" 'Understanding EOS' is a compendium of EOS knowledge spread across Nine chapters of 116 pages."
The knowledge packed in the pages exposes people to gain an entrance knowledge of crypto – EOS and a thirst to move on, to climb up the ladder of crypto knowledge.

"Understanding EOS" is a cleverly chosen name as it does justice to the contents contained within. It's a book created to do away with the complexity associated with crypto and proof to non-crypto persons that crypto can be fun, can be lucrative and can also be scary if one doesn't know what he's doing.
The book started it's chapter by explaining what EOS means and then went to explaining the "superpowers" of the EOS blockchain, DApps, and how Block Producers work comparing it with the Bitcoin Miners.
The book ended by teaching readers how they can economically exploit the advantages of the crypto (EOS) world & build wealth for themselves and an introduction into a humanitarian project by the author called EmpowermeEOS.
As much as the book is a finely delivered work that will inspire the multitude of readers to get into the cryptocurrency industry. Some points needed clarity. One of which was that the book talked about capital gains in crypto but didn't really give an in depth look into it.

Another catchy word that was used in the book was "unusable". This word was used in describing Ethereum. It's quite strange because though projects have migrated from the Ethereum network to others, which includes EOS, it's rather strange to address the first decentralized application platform as "unusable". Ethereum was "unusable" because of a lot of factors according to the book but then, these factors were not stated.

That, notwithstanding, "Understanding EOS' gave Bitcoin it's true place in the industry and expressed itself in the simplest of words.

With the several questions on my mind and that of other readers of one of the most simplified books on EOS, I had a brief chat with the author Mr. Toju Kaka who shared some insight on the book and answered all the very few questions I asked. Below is our conversation.
Marvelous Akpere: Hi, Mr. Toju Kaka. You have written such an amazing book that simplifies the knowledge of EOS. Might I ask what drove you? What motivated you to create this piece of literature?
Toju Kaka: I believe that what drives the EOS network is a strong force for positive social impact. Dan Larimer's (the creator of the EOSIO software) vision is to find free market solutions to secure life liberty and property. I've been following Dan for a long time and I've seen the impact of his work. This is what attracted me to EOS.
I have a desire to share what I've discovered in EOS to everyone that cares to read and create revenue for EmpowermeEOS. This is why I wrote the book.

MA: One of the first things that caught my eyes was the dedication. The book was dedicated to several persons including your mum. Your mother caught my attention. She must have been very very instrumental in your getting the knowledge and creating the book.
TK: She sacrificed a lot after my father died to make sure that all her children get education. We didn't have much growing up. But we had a mother who was just more than enough.
MA: You mentioned in the book that you pieced together contents of the book from various sources, how difficult was it for you? Like how long did it take you to compend the knowledge contained in the pages?
TK: This is the first book I'm writing. And at the same time, I was writing, I was doing many other things. At one point, I lost my laptop and there was no backup, I had to start all over.
MA: So much of a dedication. Terrible experience to have to start from the beginning.
TK: Very painful experience. I've learned so much. It took about a year to put it all together. One particular challenge I had was that everything was changing so fast. So I had to make sure that I capture the basic principles. Even now, EOS has changed and I hope to release another edition that includes these changes and portray the future impact of EOS and EOSIO on the world.
Now I know better. It won't take me that long and I won't repeat a lot of mistakes when writing my next book.
"It took about a year to put it all together. One particular challenge I had was that everything was changing so fast."
MA: I appreciate that you gave due recognition to the first cryptocurrency- bitcoin, and giving ethereum it's respect by noting it was the first dapp platform, however, you then you took swipe at it calling it "unusable" because of a lot of factors. Was that a practically intentionally, because that was where it ended. There wasn't mention of why it was unusable save the 2017 CryptoKitties gas war
TK: There is only so much you can add to a book. To say Ethereum WAS unusable is the truth. At the time of writing, there was no way Ethereum could scale her user base. It was meant for a small group of enthusiasts.
That's what I meant. Maybe things will improve in the future. I hope they do. Right now, even EOS has a lot of growing up to do.
MA: OK. You mentioned the superpowers which EOS has. As a member of the EOS community, what do you think the EOS community is on that could redefine EOS as a leading platform for decentralised Apps?
TK: I believe that one defining moment for EOS would be the launch of Voice social network to the global market. That's gonna happen in February.
Voice is currently in beta in the US. I believe that Voice would show the world the true potential of EOSIO and it would cement EOS' position as the leading platform for dApps.
MA: Interesting! We still have to wait and see the features which Voice will present to the entire world.
Thank you Mr. Toju Kaka. You have been most wonderful. I believe your fans (including myself) are anticipating the next edition.

Conclusion:
"Understanding EOS" by Toju Kaka is a finely delivered piece of literature that easily captures attention and feeds one's thirst and hunger for knowledge in the most simplified manner. Understanding EOS presents itself as a literary work that stands out as a reference book for anyone to teach beginners and learn about EOS and also a library to quickly draw from in giving complex lectures in the least complex words.

Click HERE to get a Copy of Understanding EOS.
Walchat: A Blockchain Powered Instant Messenger Aiming to Take the Instant Messaging Market in Africa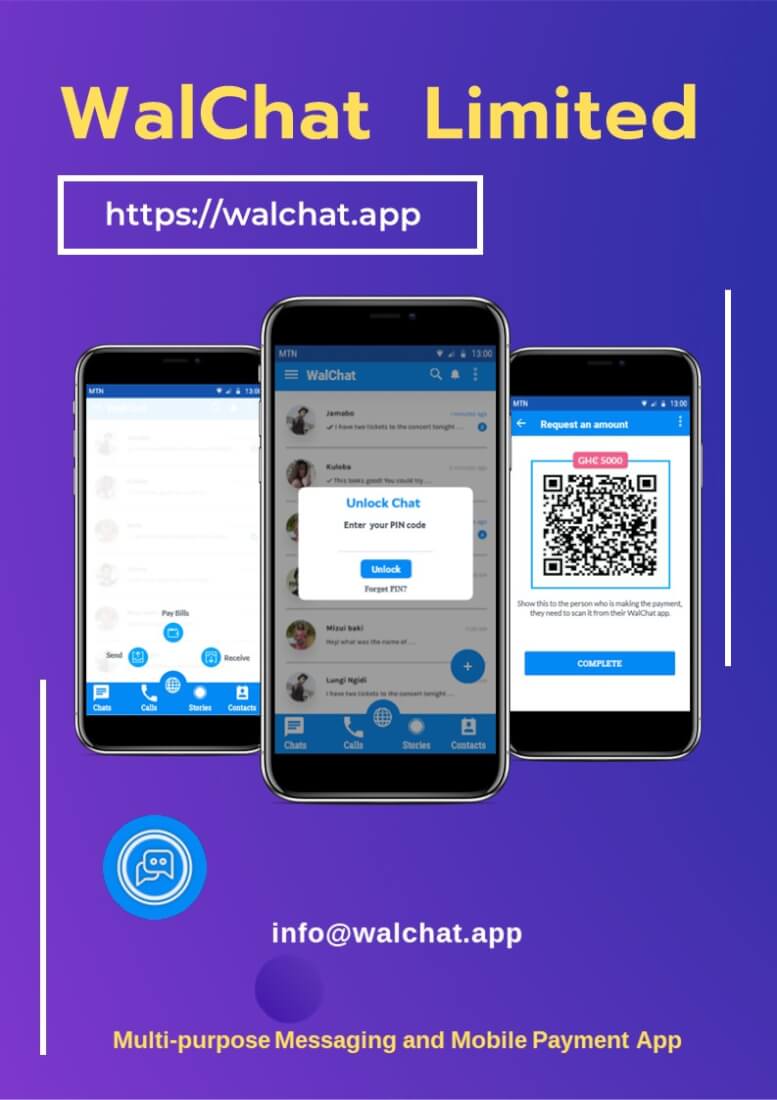 The disruptive nature of the Blockchain technology is no longer news. The application of a technology developed just over a decade ago holds great promise and can redefine current understanding of what we know. In Finance, the most popular application of the Tech, innovation appears to be on the rise with newer products getting on the public stage. Chiefly of this latest reveal is the Facebook attempt to get onto the blockchain wagon.
With the speedy growth and development of the technology across the globe, Africans are trying to leverage it to solve peculiar native problems. From commonplace issues to rare yet defining challenges are being tackled ranging from fast and low cost cross border payment to applications in legal sectors, gamification etc.
There are several innovative and bold individuals who despite the economic situations and the governments level of understanding/acceptance of the technology, are creating the next level solutions causing disruption to the conventional.
We at CryptoTVPlus met with one of these bold individuals Mr. Francis Mensah of Walchat Ltd and had a chat to get to know what he is up to. For over one and a half hours, we had an engaging interview where the Ghanaian entrepreneur gave insight into what he is doing, why and the level of acceptance of the technology in his home country.
Owing to the length of the interview, we shall have the abridged version here.
We examined what Walchat is and what drives it. Also we got to know the leader of Walchat Limited.
Marvelous A: Please who are you and what is Walchat?
Entrepreneur: I am Francis Owusu-Mensah, CEO and Co-founder of WalChat Limited. Walchat is a cloud based multi-purpose messaging and mobile payment app powered by the blockchain technology. Continuing, he said Walchat is made up of Wallet + Chat. The wallet supports both fiat currency (Mobile Money, Credit Cards) and cryptocurrency which will be used for funding Walchat e-wallet depending on users' locations.


When asked if the Walchat will have a native token, Mr. Francis replied that, at the moment, no but maybe in the future. And didn't he disclose the blockchain platform Walchat is currently building upon as Walchat is still under development.

Marvelous A: Why and when did you decide to build Walchat? What drives you?
Mr. Francis Owusu-Mensah:  He said, "Our mission is to position WalChat brand as the spearhead of  enriched secured peer to peer chat for free and cross-border digital payments system with  guaranteed security, fast and low transaction fee". He also revealed the idea of Walchat came to mind in October 2018 and the firm was registered in 2019.
Marvelous A: Fast and low fees have become a cliché in crypto-finance. How is Walchat different?
Mr. Francis Owusu-Mensah: Sending an international payment through established banking channels is a complex, multistep process that involves several intermediaries and involves high cost of transaction fees, delay of payment and less payment option available. Cross-border payments supported by blockchain provide significant advantages to businesses and consumers. It is estimated that business-to-business and person-to-person payments with blockchain result in a 40% to 80% reduction in transaction costs, and take an average of four to six seconds to finalize (compared to two to three days using the standard transfer process).
Marvelous A: Considering the features of Walchat, it appears it is similar to the popular privacy focus Telegram App. Do you consider the Telegram and Facebook move into crypto a threat to Walchat?


Mr. Francis Owusu-Mensah: No. Our target market is Africa and so our business model is focused on the African market. WalChat will support mobile money, cross-border payment using your phone number or email, audio/video conferencing and other social related services.
After talking about Walchat, we went on to talk about the Ghana cryptocurrency and blockchain industry.
Marvelous A: How receptive is the Ghana community to the blockchain technology and cryptocurrency?
Mr. Francis Owusu-Mensah: The reception is moderate; however, it is a gradual process.
Marvelous A: Since the industry is quite in its infancy, what are challenges affecting blockchain and crypto startups in Ghana?
Mr. Francis Owusu-Mensah: The main challenge I will say is Lack of funds or investors to support such tech-startups. The cause of which is the mindset and lack of research into the capabilities of the technology. Education is needed in this regard to change people's minds. Take for example the Trade War between the US and China. If it was in Africa, where will we be having this nice conversation? We need to take our tech seriously.
Marvelous A: What do you think the government should do to help grow the industry?
Mr. Francis Owusu-Mensah: I think one way the government can help grow the industry is to fund young entrepreneurs who want to venture in tech-sector.
After talking about the Ghana blockchain industry, we talked about aspiring entrepreneurs.
Marvelous A: For those desiring to build businesses or careers in the industry, as a builder, what is your advice for them?
Mr. Francis Owusu-Mensah: I always tell my team that it is time for Africa to Rise so they should never give up.
Concluding our interview, I asked Mr. Francis a word that describes his drive. He responded by saying #AfricaMustRise.