Is Nigeria Preparing for A Blockchain Based Election?
Kaduna state sets a pace for other states in Nigeria to follow when it conducted its local government councils elections electronically. The election which was conducted on Saturday, May 12, 2018, made Kaduna state the second in Africa to use electronic voting, after Namibia. The question now is if Nigeria is prepping for the adoption of the blockchain technology?
From Ballot Box to E-voting
For decades, elections have been conducted manually in Nigeria with voters having to walk long distances most often to get to their polling units. When voters arrive at their polling units, they have to go through the process of accreditation, before voting for their preferred candidates with the use of ballot papers. After the election, the Independent National Electoral Commission (INEC) has to collate the votes from different centers count them (which might take days) before announcing the winner. This process takes a long time and most often, the ballot box gets stolen, INEC officials get attacked and voters are kept in harm's way or bribed. But, voters didn't find ballot papers at the Kaduna election, instead, they found an electronic voting machine displaying the logos of the political parties participating in the election.
The Governor of Kaduna state Nasir El-Rufai explained that the reason the Government opted for electronic voting was to promote transparency and electoral integrity. This is one aspect the blockchain can fix in the system of Nigeria's election as the governor acknowledges that democracy benefits when election results reflect the actual choices made by voters. The chairman of the Kaduna State Independent Electoral Commission (SIECOM), Dr. Saratu Binta Dikko-Audu acknowledged that the electronic voting machines which were procured will guarantee the voting integrity.
The Future is Here
The provision for electronic voting is backed by the Kaduna State Independent Election Commission Law No.2 of 2018. The blockchain community in Nigeria anticipates a law that will back the blockchain technology in different sectors in Nigeria. This will aid transparency in electoral processes in Nigeria, end duplication of votes, save costs, reduce election violence, save time and end bribery and corruption since the election will be stored on the distributed ledger technology. It is exciting to see the West Africa nation taking a forward step towards technological developments in its electoral process. The blockchain technology will be great for the nations upcoming presidential election as its citizens are losing trust in its electoral processes. But the question to be asked is if Nigeria is getting ready to adopt the blockchain?
What do you think about Nigeria adopting the blockchain technology? Share your opinion with us in the comments section below.
Image source: premiumtimesng,omojuwa,von.gov.ng
Disclaimer:
The Information provided on the website is designed to provide helpful information regarding cryptocurrency subjects. The content is not meant to be used, nor should it be used as a basis, foundational knowledge or prerequisite for decision making regards trading. Always do your own research and due diligence before placing a trade. We are not liable for any outcome based on any content found on the site.
Don Gilead:  Contributing to Blockchain Mass Adoption through Sanitary Kits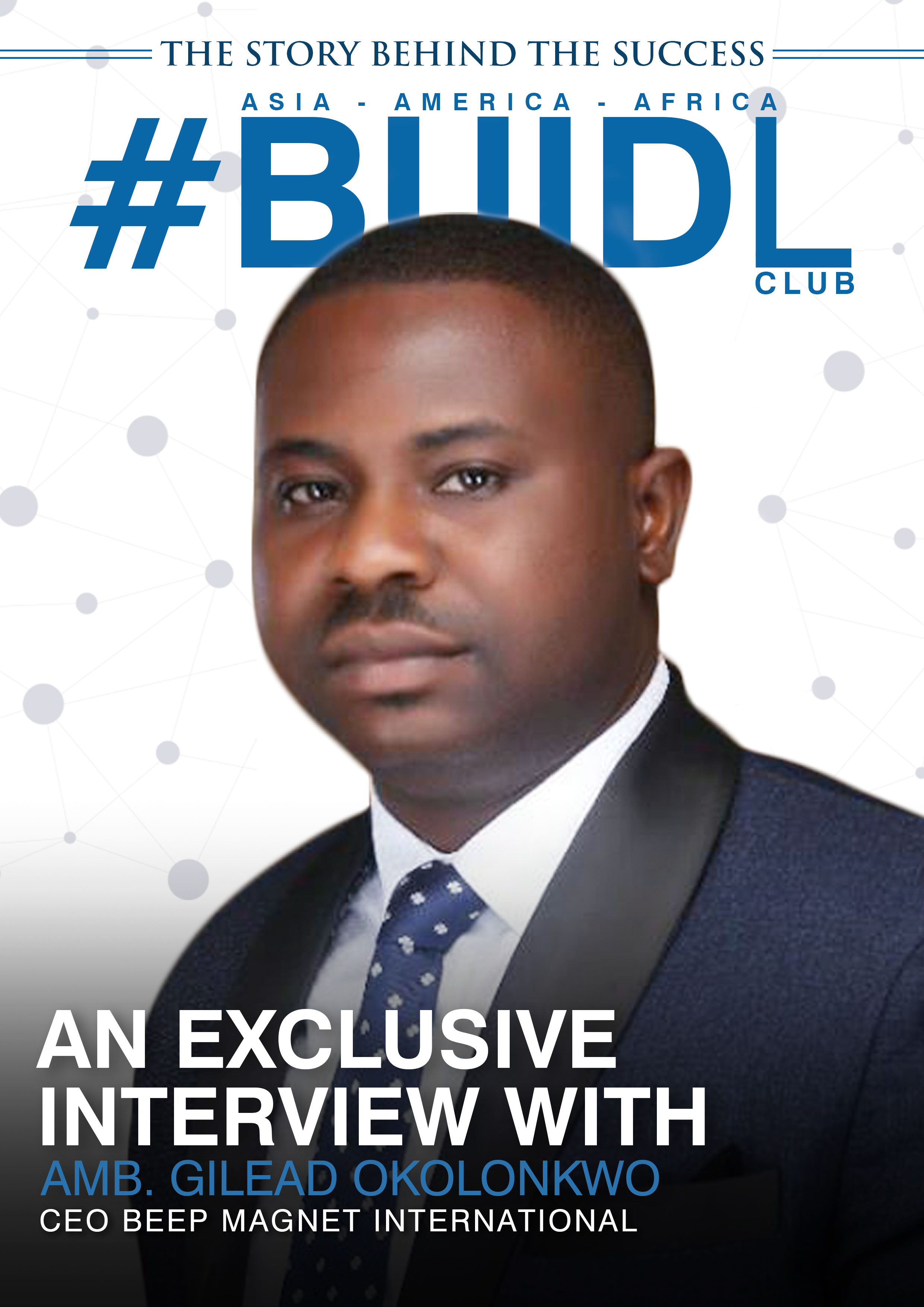 Sisibox to Help Women with Menstruation Challenges
Finding real-world use for cryptocurrency that will attract mass adoption has been the aim of many crypto enthusiasts. However, it would seem that Don Gilead Oyendika Okolonkwo has found the perfect real-world use case.  His solution is pegged on sanitary pads for women called SISIBOX.
How did Don Gilead, Chairman of BeepMagnet International Group get to create this awesome product pegged on cryptocurrency? He explains his journey, strengths and challenges with Cryptotvplus in an interview.
 Before Sisibox
Before becoming the chairman of BeepMagnet and dabbling into the decentralized world, Don Gilead had always been a tech lover interested in finding alternative means of payment. He was the founding president of SaveQuick Cooperative Investment Limited in 2012, he also dabbled into e-Gold as a means of payment about 6 years ago. However, it was about 4 years ago that he had an encounter with cryptocurrency. He explained that he met Mr Greg, the PRO of the GoldCoin Community and that encounter fostered his interest in cryptocurrency.  He added, "I heard about the name "Satoshi Nakamoto" and I decided to do my own personal research. I was intrigued about the power of decentralization, trust and the almost unhackable nature of the technology considering its mode of operation."
GoldCoin was officially the first cryptocurrency project Gilead would be involved with. His passion to find out more about the benefits of cryptocurrency to the African continent led him to meet some amazing members of the GoldCoin community and eventually becoming a part of the community himself. In his own words,
My hunger to make this technology accessible to Africans led to my invitation to be part of the Core Team of GoldCoin Project to Lead Africa. Being in the team, I learnt a lot about Blockchain Technology and Cryptocurrency from the position of Technology, Innovation and Problem-solving.
He was fascinated by the blockchain technology and the possibilities it presented. To him, the technology provided a safer means of carrying out a transaction. He described it thus,
"I was fascinated by the process it would take to hack the blockchain, it would be better you follow the algorithm or rule embedded in the algorithm in other to be rewarded than to try to alter the record in the Ledger. To think about hacking the blockchain will mean to imagine altering all the computers that have a copy of the ledger."
The Solution and the Challenges
After considering the immense benefit of the technology, it was time to create a solution that will solve the financial problems facing the African continent. His company BeepMagnet International Group formed the firm's slogan "Matching Technology with Innovation" which symbolizes his zeal to solve real-life problems with the blockchain. He explained,
"As an African and as a Nigerian, there were many problems that GoldCoin could not solve. This was because it was an abstract that can only be understood by an intellectual since it cannot be connected to immediate proof of USE. It was almost impossible to get adoption in Africa. This was the trigger of developing a blockchain solution to solve African challenges."
He, however, met with challenges on his way to creating a real-life use case of cryptocurrency in Africa including losing money in a lot of scam projects as well as finding it difficult to convince people of the true qualities of cryptocurrency because of the Multi-Level Marketing (MLM) and pyramid scheme notions attached to it.
Undeterred by the challenges, Gilead is working hard towards solving the challenges facing the African society. He explained,
"We missed out in the Industrial Age, we also missed out in the beginning when Bitcoin was at its inception stage. If we must stand tall, Africa needs to embrace Blockchain technology and cryptocurrency and implement this to solve specific problems. In the last 4 years, this is what BeepMagnet International Group is committed to actualizing."
To Gilead, his definition of the blockchain is "a trusted record that is open, transparent and almost impossible to hack or alter. It is a record that is not controlled by an individual or a centralized system. This record keeps every detail to the minute of split seconds when the data was inputted. Time, date, unit, transaction number, a hash is encrypted using the most advanced security known as cryptography." He believes that the blockchain is "the QUANTUM revolution that will advance Africa in the Social Economic placement among other continents."
As the Chairman of BeepMagnet International Group, Gilead shared his passion for the blockchain space. He described the loyalty space as an untapped industry and described the industry as one he is passionate about revolutionising.  He explained his efforts thus far, "We started the drive from the traditional point of view leading to the development of an offline payment solution that supported e-Thrift and Cashback to Cooperative Members. Later, we advanced to creating customized ATM Cards in partnership with local Nigerian Banks to give out Discount Cards that can be used to shop at patterning Merchant Stores when you are a holder of the Card. As time went by, we partnered with an International Company to provide this for Nigerians. The card was BeepXtra Cards."  
BMCT – Solution to Merchant Adoption
However, they ran into a hurdle and had to deal with the problem of merchant adoption. To create a solution, the BeepMagnet International Group had to develop the World's Foundation of Consumer Loyalty known as BMCT (Blockchain Merchant & Consumer Token). The aim of creating this token is to strategically position Africa at the centre of the blockchain space. So far, the company has created 11 use cases in its drive to solve the problems common in Africa.
Sisibox – Proof of Use for BMCT
BeepMagnet has created several products solving real-world problems pegged on its cryptocurrency the Blockchain Merchant and Consumer Token (BMCT). And one of such problems is the problem of mass adoption of the blockchain technology. To encourage women into the space SISIBOX, a Premium Brand of Lady Sanitary was created as a proof of use for BMCT. The aim of this product is to encourage women into the blockchain space as well as provide a means providing women with emotional and financial support during their menstrual cycle. The unique feature of BeepMagnet's product is that they are intertwined.  Sisibox is a product under BeepHealthCare which is also a product of BeepMagnet which aims to give individuals and families access to premium healthcare insurance from the best hospitals in Nigeria. The company also has MobDoctor, a mobile application that connects Doctors and Patients all over the World. The aim of this product is to reduce improve medical consulting across the African continent.
Gilead reveals that the company also has a product to solve the problem of Mass adoption of blockchain by merchants globally called QDiscount.  To solve the problem of remittance in Africa, BeepXchange, a subsidiary of BeepMagnet International Group was created. The company also has another product called Quick credit which aims to solve the problem of Credit Ranking although it is yet to be unveiled.  The gaming sector is not left out as BeepMagnet spread its tentacles across industries. MobGames is a live game solution designed for live tournaments across GYMs and Hotels in Africa.
Gilead is not yet done with the blockchain space as he still has plans for the industry. He details his milestones to include; "Empowering and attracting women to blockchain using sisibox. It is our objective that every African lady takes advantage of sisibox. Sisibox premium brand of Lady Sanitary is made from the best materials. It contains Anion Sanitary Napkins, Panty Liners and Ovulation Strips and a crypto-fiat voucher that rewards every user with cashback in BMCT and Commissions in Fiat." He also aims that in the following years, his company BeepMagnet will be able to see the release of its products to Africa in particular and the world at large. He also hopes that his firm will "lead the Development of a Blockchain Voting System that is rig and hack proof and can be deployed in any form of voting or poll system."
Confident of how his projects are contributing to creating mass adoption in the blockchain technology, Gilead explains, "All our projects are not white papers. It started as a proof of concept to proof of use. All our projects are solutions to existing problems bedeviling Africa. We have integrated empowerment into all these projects to propel the will to act and attract as a lot of New Breed into our community." He goes on further to cite examples stating that women can earn as much as 2 million Naira every four months through Sisibox. He also explained that MobDoctor will increase mass adoption as people are in need of consultancy services and for every time MobDoctor provides access to the best Quality Consultations from Qualified and renowned doctors across the globe, one more person has gained knowledge of the blockchain technology and its use case.  
To have a great company one needs to be surrounded by a great team of individuals, Gilead shares with us information about his team and the driving force behind their success. "BeepMagnet International Team was drawn by the vision of the Group. The Team is dedicated as the see technology and innovation as a way of life. The attraction s decentralization and Interests protected in BMCT Blockchain which is the tie across all subsidiaries." To inspire the team members the company has adopted a different business model. Gilead describes the model saying, our model is designed that everyone drives our business model with his or her ID No/Affiliate No. This means that as soon as you join BeepMagnet Group, you become a promoter or an ambassador. Whatever your effort achieves is 100% yours- this motivates everyone. I have also set an example for transparency, my team members are the first to hear the concept, we review, and we allow for joint contribution. So that makes it our project, whenever you see your contribution being implemented." Gilead is really adopting the term decentralized in his organization.
When he isn't working on his blockchain projects and travelling across the globe, Gilead can be found on Facebook, LinkedIn and on Twitter