Fructus Integrating Bancor Protocol to Provide Continuous Token Liquidity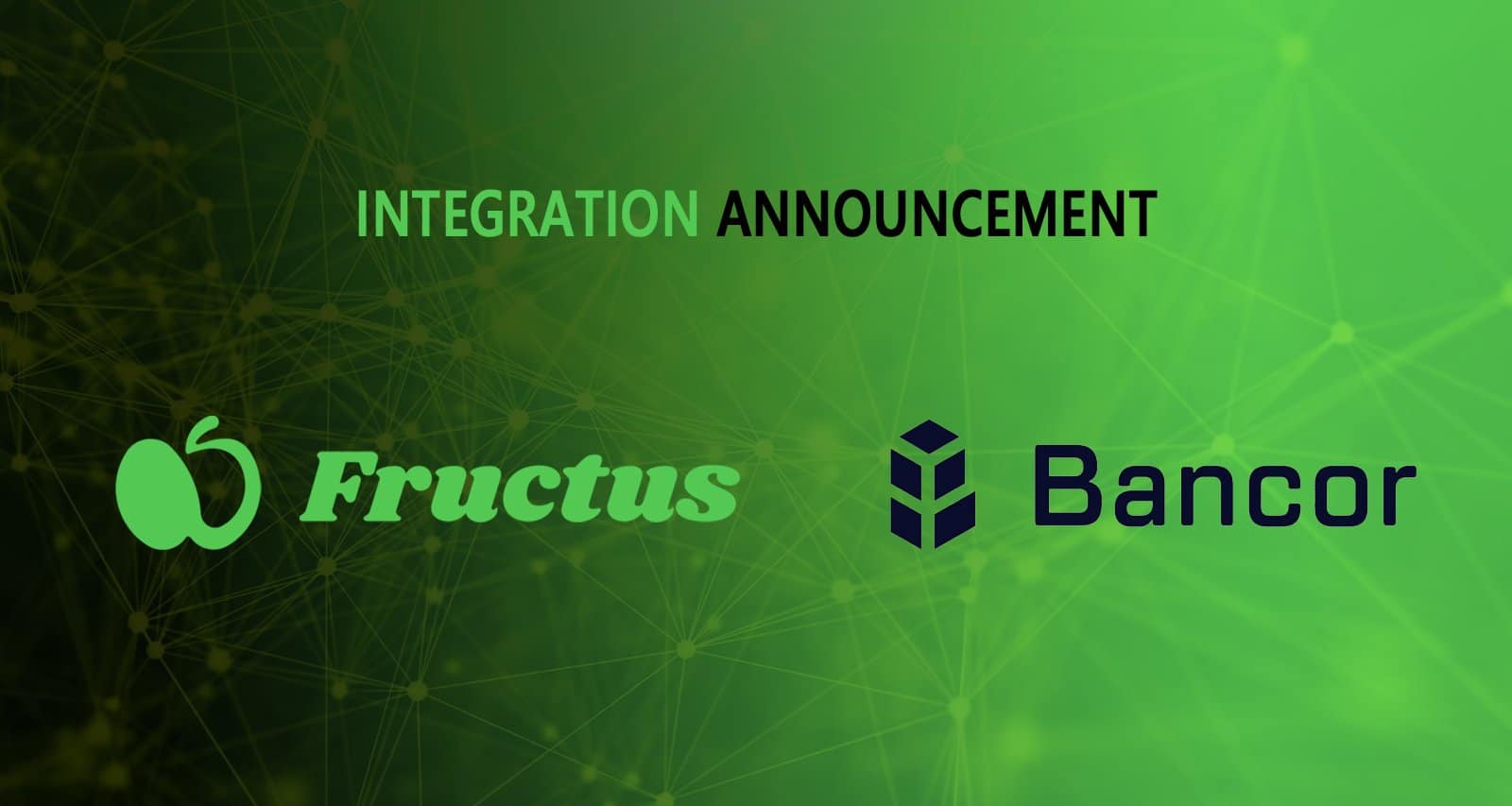 Fructus has announced its integration of the Bancor Protocol to provide continuous liquidity for the Fructus platform.
By integrating the Bancor Protocol, Fructus token holders will gain access to continuous liquidity regardless of trade volume or exchange listings, through the Bancor Network, where any integrated token can be automatically converted to any other directly from the Bancor Wallet or any Web3 wallet, such as MetaMask
​
The Fructus Token will become instantly convertible with ETH, EOS, BNT (the Bancor Network Token), GNO (Gnosis), BNB (Binance) and more than 130+ ERC20 and EOS-based tokens in the Bancor Network.
​
Fructus is aiming to change the business of fresh produce trade and delivery. Starting in the diverse agricultural landscape of Europe, we see an opportunity to scale and change the world
​
About Fructus
We believe we can solve global problems regarding fruit and vegetables. Big problems concerning products being GMO's (Genetically Modified Organism) or 100% organic, expiration date fraud and food waste.
​
The way we solve these problems is by making the supply chain for fruit and vegetables transparent.
All transactions are processed and registered in the blockchain, giving all parties involved the ability to keep track of products and payments. Customers can see where products are coming from and what was used to help grow the crop. Suppliers can find customers connect without a grocery store in between, keeping products clean and fresh and reducing the food waste.
​
Together we can make a difference, so join the Fructus Community and support Fructus.
Visit Fructus to know more about the fruit-safety blockchain project.
​
About Bancor
Bancor is the world's largest decentralized liquidity network. Bancor functions similar to a decentralized exchange, with a key difference: orders are processed against automated smart contracts on the blockchain, instead of matching two parties in a trade. Any project can easily integrate their token by creating a Relay on the Bancor Network to automate fair and efficient token conversions for users, directly from their wallets. Tokens on Bancor are instantly convertible for one another, with 8000+ trading pairs across ETH, EOS, DAI, BNB & more.
Bancor technologies impact organizations and people across the globe, from blockchain teams to token holders to real-world communities in Africa, Asia and beyond. Visit the Bancor Web to convert tokens instantly, list your token on the Bancor Network or join the Bancor Telegram group for more information.
Crypto Now Accepted By Largest Swiss Online Retailer Digitec Galaxus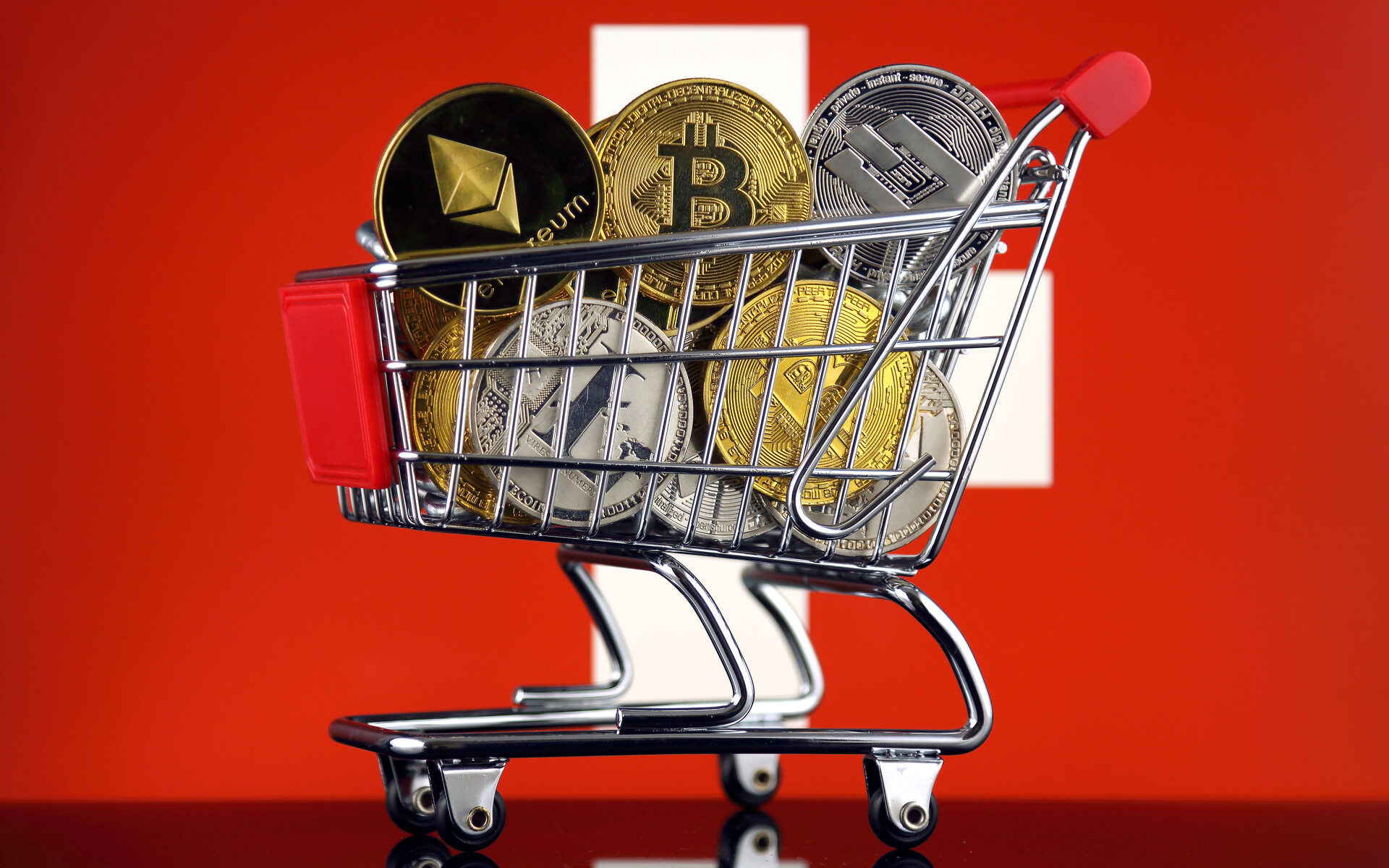 Digitec Galaxus – a leading Swiss online retailer has announced that it will now accept cryptocurrencies in accordance with a press release published on March 19.
According to the announcement, the online retailer is now accepting bitcoin (BTC) Bitcoin SV (BSV), Bitcoin Cash (BCH), Ethereum (ETH), Ripple (XRP), Binance Coin (BNB), Tron (TRX), NEO(NEO), Litecoin (LTC), and OmiseGO(OMG) on purchases over CHF 200 (about $200). the press release also claims that the online retailer host close to 2.7 million products ranging from wheat beers to shoehorns.
This new payment method was reported to have been jointly developed as part of a pilot project with swiss payment processor Datatrans in conjunction with Danish crypto payments startup Coinify.
Going further the managing director of Datatrans, Hanspeter Maurer said:
"We are keen to find out how Digitec and Galaxus customers take up this offer"
As part of the move towards crypto, if the customers of the online retailer choose the new method of payment – cryptocurrency, the checkout process redirects them to Coinify page where they would be asked to choose means of payment from a list of options. After which customers then receive a conversion rate that applies for 15 minutes as well as payment details QR Code format and text. the customer then activates the transaction with a crypto wallet.
There are no fee charges by Digitec Galaxus for any payment made with cryptocurrencies but a 1.5% fee is charged by Coinify of the purchase through the conversion rate.
Lastly, a blog post was also released by the company explaining its internal engineering team behind the crypto integration.
Picture Credit: Bitcoinist
Disclaimer:
The Information provided on the website is designed to provide helpful information regarding cryptocurrency subjects. The content is not meant to be used, nor should it be used as a basis, foundational knowledge or prerequisite for decision making regards trading. Always do your own research and due diligence before placing a trade. We are not liable for any outcome based on any content found on the site.