Fructus Integrating Bancor Protocol to Provide Continuous Token Liquidity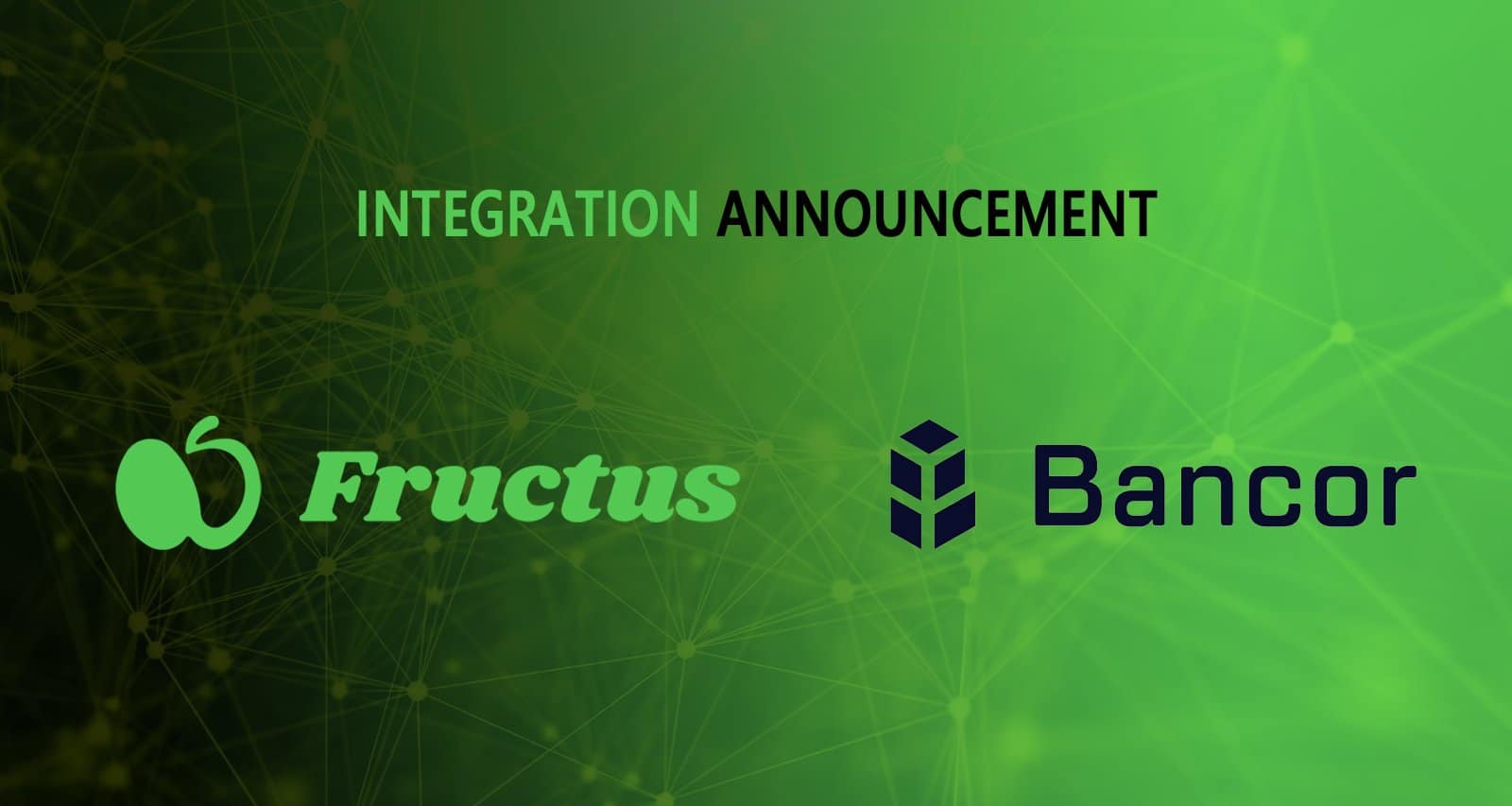 Fructus has announced its integration of the Bancor Protocol to provide continuous liquidity for the Fructus platform.
By integrating the Bancor Protocol, Fructus token holders will gain access to continuous liquidity regardless of trade volume or exchange listings, through the Bancor Network, where any integrated token can be automatically converted to any other directly from the Bancor Wallet or any Web3 wallet, such as MetaMask
​
The Fructus Token will become instantly convertible with ETH, EOS, BNT (the Bancor Network Token), GNO (Gnosis), BNB (Binance) and more than 130+ ERC20 and EOS-based tokens in the Bancor Network.
​
Fructus is aiming to change the business of fresh produce trade and delivery. Starting in the diverse agricultural landscape of Europe, we see an opportunity to scale and change the world
​
About Fructus
We believe we can solve global problems regarding fruit and vegetables. Big problems concerning products being GMO's (Genetically Modified Organism) or 100% organic, expiration date fraud and food waste.
​
The way we solve these problems is by making the supply chain for fruit and vegetables transparent.
All transactions are processed and registered in the blockchain, giving all parties involved the ability to keep track of products and payments. Customers can see where products are coming from and what was used to help grow the crop. Suppliers can find customers connect without a grocery store in between, keeping products clean and fresh and reducing the food waste.
​
Together we can make a difference, so join the Fructus Community and support Fructus.
Visit Fructus to know more about the fruit-safety blockchain project.
​
About Bancor
Bancor is the world's largest decentralized liquidity network. Bancor functions similar to a decentralized exchange, with a key difference: orders are processed against automated smart contracts on the blockchain, instead of matching two parties in a trade. Any project can easily integrate their token by creating a Relay on the Bancor Network to automate fair and efficient token conversions for users, directly from their wallets. Tokens on Bancor are instantly convertible for one another, with 8000+ trading pairs across ETH, EOS, DAI, BNB & more.
Bancor technologies impact organizations and people across the globe, from blockchain teams to token holders to real-world communities in Africa, Asia and beyond. Visit the Bancor Web to convert tokens instantly, list your token on the Bancor Network or join the Bancor Telegram group for more information.
Market Retraces its Steps after Opening the Week with Green across the Market.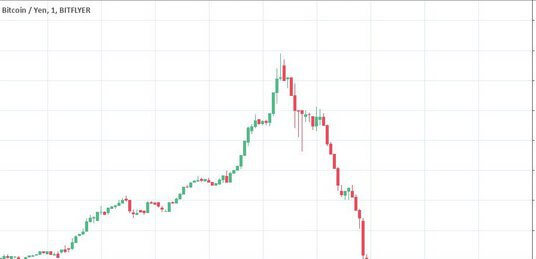 The first day of the week just three days ago opened the week to a wide spread gains across the cryptocurrency market with Tron reporting the highest gains of over 9%. Today opens with significant losses that have wiped out the gains made in opening day of the week. Bitcoin is currently trading at a loss of 11.01% as at press time standing at $11,503. Total market capitalization sits at a $313 billion. Opening day of the week, it was at $327 billion
The second largest cryptocurrency by market capitalization Ethereum is trading at $271 which is over $30 lower than its week opening price. It is currently reporting 11.94% loss. XRP of Ripple is trading at a negative of 15.79% as Litecoin is also a little below standing at loss of 14.59%. The price of XRP stands at $0.33 while Litecoin is just over $100.
Tron which recorded the highest gains in the opening day of the week is reporting an astonishing 16.56% loss with Bitcoin SV, the embattled Bitcoin fork showing 18.56% in red. Top loser on today is EOS which is trading at $4.66 with a market capitilization of $3.9 billion but suffering a loss of 20.13%. Bitcoin cash is at 18.48% red trading at $339.29.
Tether the stablecoin positioned at number 8 by marketcap is stable at $1 but reports a 0.06% red which should be normal as it is of course a stable coin.
The industry continues at grow and thrive with the reported achievements of Blockstack to conduct a SEC compliant token sales, the market normally responds favorably to such news. While its is normal for the market to step back a bit after an upward surge, could this be the result of the 7300s BTC dumped on Binance?
Someone on Binance is in a hurry to sell ~7.5k+ bitcoins ($100 million). It's a limit order, but it's aggressively adjusting it's price to be on top of the orderbook. Pushed down price from $12.6k to $12.1k. 5k btc left pic.twitter.com/f6jwAyDDc0

— Madoff wasn't on the blockchain (@bccponzi) July 9, 2019
We can only look at the charts and open our ears to hear positive news. And by the way, Bitcoin has increased in dominance to 65.4% as against its week opening dominance of 62.1%.