Exchange Gets Sandbox License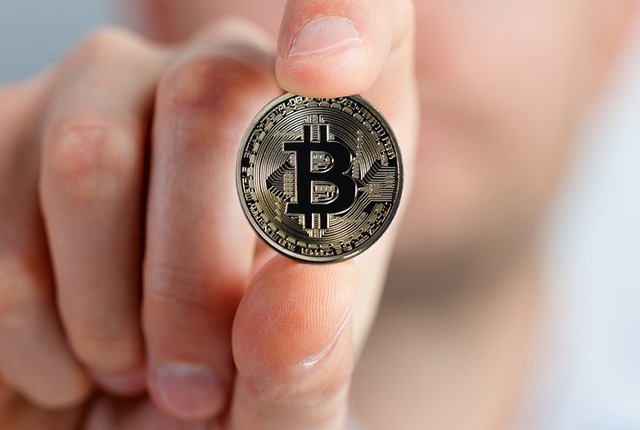 While the central banks of some countries are being strict with cryptocurrency exchanges, a Dubai-based cryptocurrency exchange has given a regulatory sandbox license to operate as the first crypto exchange in the Middle East and North Africa (MENA) region. The exchange Palmex was granted the license by the Central Bank of Bahrain and will take effect this week.
Palmex will be offering "multiple trading pairs including bitcoin and Dubaicoin DBIX, the first decentralized cryptocurrency in the region," as well as ETH, LTC, and XRP. Transaction fees will be divided into three tiers based on monthly trading volume.
The licence will be effective by June 15, 2018.  The essence of the licence is to create a safe place for virtual businesses to "trial and refine innovative products, services, platforms and business models in a live but controlled environment…giving regulators time to adapt legislation as needed," The Dubai International Financial Center (CPI Financial) explained.  They further elaborated, "Companies will also be able to apply to list their tokens and coins with Palmex and benefit from the compliance of the exchange."
Arabianchain Technology the venture company of the exchange is claimed to be "the first public, decentralized and consensus-driven blockchain in the MENA region." CEO and founder of Arabianchain, Mohammed Alsehli explains that the company,  "will start with a limited number of select users to test and optimize the process and then expand to the rest." Mohammed believes that "a significant rise in awareness and adoption [of cryptocurrency] could be expected, driving a huge spike in the number of trades and token-based fundraising across the region while maintaining the safety of the financial system."
What do you think about sandbox license? Share your opinion with us in the comment section below.
Image credit: Pixabay
Disclaimer:
The Information provided on the website is designed to provide helpful information regarding cryptocurrency subjects. The content is not meant to be used, nor should it be used as a basis, foundational knowledge or prerequisite for decision making regards trading. Always do your own research and due diligence before placing a trade. We are not liable for any outcome based on any content found on the site.
SEC Charges ICOBox & Founder for Illegal $14 million Securities Offering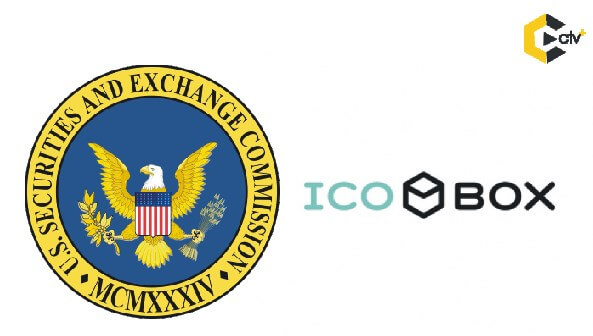 The Security and Exchange Commission of the United States SEC has filed a lawsuit against ICOBox and its founder Nikolay Evdokimo for the conduct of an illegal securities offering of ICOBox's crypto token.
The investigation which was carried out by Brent W. Wilner also charged ICOBox for acting as an unregistered broker for cryptocurrency token sales ICO.
Based on SEC press released, ICOBox in 2017 sold unregistered digital assets to the public to raised funds in order to build a platform for initial coin offerings ICO. The amount raised was from over a couple thousand investors amounting to an estimated sale of over $14 million worth of "ICOS" tokens.
It was revealed that ICOBox assured investors the token would increase in value upon trading on cryptocurrency exchanges and holders will be able to swap them at a discount for other digital asset offerings on the platform.
The assurance of ICOBox was not met as the ICOS tokens became of no worth. According to SEC, the defendant acted as a broker but failed to register as one and help to facilitate the sales of digital assets to several dozen clients who raised over $650 million.
According to Regional Director of LA Regional Office Michele Wein Layne, ICOBox and its founder, Nikolay Evdokimov ignored the registration requirements of the federal securities law and exposed investors to investments which are now virtually worthless, without providing them information that is essential to investors to making informed investment decisions.
Based on this, the SEC has charged both the platform and its founder with violating the registration requirements of the federal securities laws and seeks injunctive relief, disgorgement with prejudgment interest and civil money penalties.
The investigation was supervised by Victoria A. Levin, Alka N. Patel, and Ms. Layne of the Los Angeles Regional Office.
ICOBox described itself as "the first and the biggest new generation Blockchain Growth Promoter and Business Facilitator for companies seeking to sell their products via ICO/STO crowdsales".
The litigation is being conducted by Amy J. Longo of the Los Angeles Regional Office, SEC revealed.