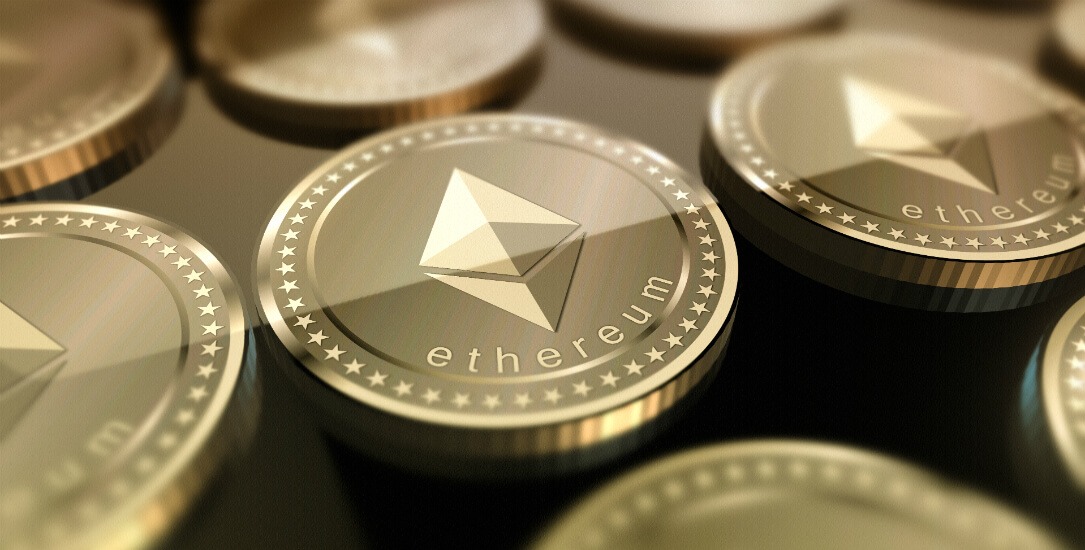 Ethereum is an open-source, public, blockchain-based distributed computing platform and operating system featuring smart contract (scripting) functionality. Ether is a cryptocurrency whose blockchain is generated by the Ethereum platform. Ether can be transferred between accounts and used to compensate participant mining nodes for computations performed. Ethereum provides a decentralized Turing-complete virtual machine, the Ethereum Virtual Machine (EVM), which can execute scripts using an international network of public nodes. "Gas", an internal transaction pricing mechanism, is used to mitigate spam and allocate resources on the network.
Ethereum was proposed in late 2013 by Vitalik Buterin, a cryptocurrency researcher and programmer. Development was funded by an online crowdsale that took place between July and August 2014.  The system went live on 30 July 2015, with 11.9 million coins "premined" for the crowdsale. This accounts for approximately 13 percent of the total circulating supply.
In 2016, as a result of the collapse of The DAO project, Ethereum was split into two separate blockchains – the new separate version became Ethereum (ETH), and the original continued as Ethereum Classic (ETC). The value of the Ethereum currency grew over 13,000 percent in 2017.
thereum was initially described in a white paper by Vitalik Buterin, a programmer involved with Bitcoin Magazine, in late 2013 with a goal of building decentralized applications. Buterin had argued that Bitcoin needed a scripting language for application development. Failing to gain agreement, he proposed development of a new platform with a more general scripting language.
At the time of public announcement in January 2014, the core Ethereum team was Vitalik Buterin, Mihai Alisie, Anthony Di Iorio, and Charles Hoskinson.Formal development of the Ethereum software project began in early 2014 through a Swiss company, Ethereum Switzerland GmbH (EthSuisse). Subsequently, a Swiss non-profit foundation, the Ethereum Foundation (Stiftung Ethereum), was created as well. Development was funded by an online public crowdsale during July–August 2014, with the participants buying the Ethereum value token (ether) with another digital currency, bitcoin. While there was early praise for the technical innovations of Ethereum, questions were also raised about its security and scalability.
Lagos Binance Meetup: Exposing The Community To The Binance Ecosystem
When it comes to serving the people, Binance employs a start-to-end approach, from helping users learn about crypto to giving them a cryptocurrency exchange platform they can securely and conveniently use. This is why a Meetup was put together. find out more about the Binance Ecosystem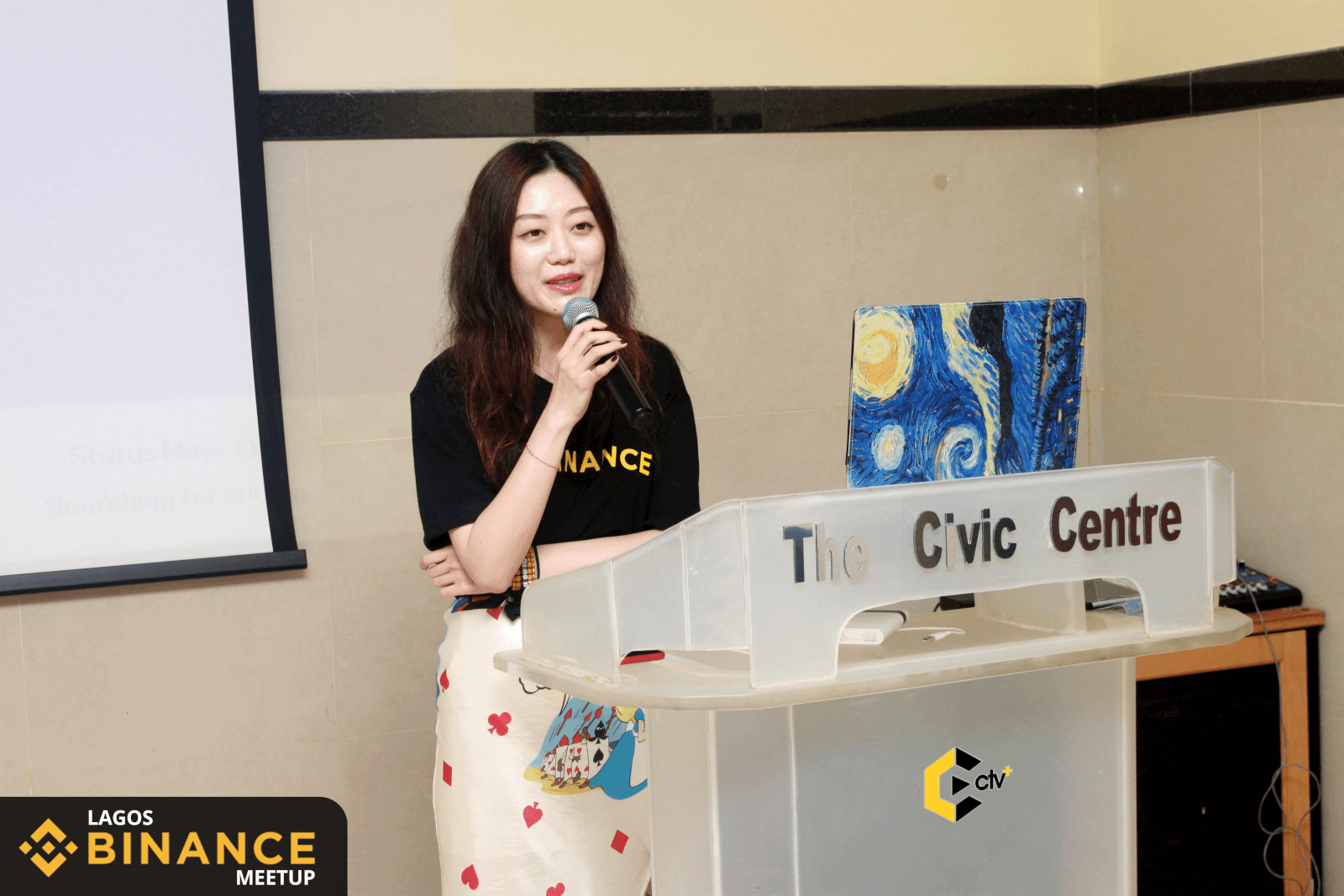 The yet unbelievable transition process for Binance from being a startup to making a global impact not just as the world's biggest cryptocurrency exchange, but also as a recognized conglomerate in the creation of blockchain infrastructure.
"Spreading the freedom of money!"
The above is the supposed reason behind the milestones as put by the team.
In a statement from the Binance medium handle, the Binance crypto exchange may be the number one in the industry, but the team does not regard it as the only source through which she hopes to achieve global financial freedom. Hence, the introductions of the Binance ecosystem.
The Binance Ecosystem features numerous avenues through which Binance Global hopes to initiate change. As you might already know, the Binance Exchange, Binance Academy, BinanceInfo, BinanceLabs, Trust Wallet, Binance Charity stand as pillars of change for the blockchain Giants.
In the recent weeks Binance had set out to create more awareness of its ecosystem and one of the media used is through meetups.
Just on Saturday 25th of May, Binance Held its first Nigerian meetup in Lagos Nigeria. The meeting started immediately after the just concluded Lagos Blockchain, AI and Digital Asset Conference 2019 together by the blockchain Nigeria User Group.
While it featured trading testimonials of users of Binance exchange, it also served as a medium to draw the attention of community members to the endless possibilities with the Binance Ecosystem.
Athena who represented Binance Charity was available to officially welcome the community members and also expose the several pillars of the Ecosystem to participants.
Binance Exchange: Blockchain and Crypto Asset Exchange
Binance Exchange is the first working expression of what freedom of money looks like: secure, robust, and fast. Since day one, Binance set out to present the best way for people to exchange a wide selection of worthwhile cryptocurrencies. But even at its pole position, the exchange is still adding new features and strengthening existing ones, including an upcoming all-around blockchain ecosystem. For as long as there is a better, more free way for people to use their money, Binance is at the forefront of bringing it to the people.
Binance Labs: Incubator for Top Blockchain Projects
Binance knows that the path to a blockchain-powered future is a unified front of innovators, so it's important to create opportunities for them and unleash their full potential. Binance Labs was born to support top blockchain BUIDLers and value-creation projects.
Binance Launchpad: Token Launch Platform
As a strong supporter of blockchain startups, Binance recognizes that some of them are better off being directly granted the right funding, advice, and connections, while others have established solid plans and just need a wide-reaching platform to launch their ideas. At Binance Launchpad, great projects that make it through our rigorous vetting process are given the resources to use the Binance platform to launch their token and raise funds along the way. This platform is a great boon to these startups, given its ease of use and top-notch security.
Binance Info: Cryptocurrency Information
Binance became the world's leading cryptocurrency trading platform because we offer a wide list of coins and tokens that are worthy of trading. This places us in a unique position as one of the trusted sources of information when it comes to cryptocurrencies that are in the market. Now that we have established support systems for cryptocurrencies and blockchain companies, the next step for fulfilling our vision is equipping all users with adequate information about blockchain
Trust Wallet: Binance's Official Crypto Wallet
When it comes to serving the people, Binance employs a start-to-end approach, from helping users learn about crypto to giving them a cryptocurrency exchange platform they can securely and conveniently use. We further extended that service level to the storage space, with the recent addition of Trust Wallet to the Binance team. Trusted by hundreds of thousands of users, Trust Wallet empowers people to extend the secure and convenient user experience they have on Binance down to the mobile wallet level.
Blockchain Charity Foundation: Decentralizing Worldwide Poverty Alleviation
Empowering people through blockchain goes beyond equipping them with the needed tools and knowledge. Blockchain can — and should — be used to improve the welfare of mankind more efficiently and directly. At Binance, we believe in using blockchain for social good and bringing forth the end of poverty worldwide. That's why we laid the groundwork for a decentralized charity with the creation of the Binance Charity Foundation (BCF).
The event featured a lot of testimonials from Traders and users of the Binance launchpad, with all of them explaining how users can gain maximally from participating in the various listed project on the Binance Chain.
In other news, KubitX One of Africa's foremost home-grown exchanges has sealed a ground-breaking deal with Interswitch.