EOS Successfully Holds Its First-Ever Blockchain Meetup In Lagos Nigeria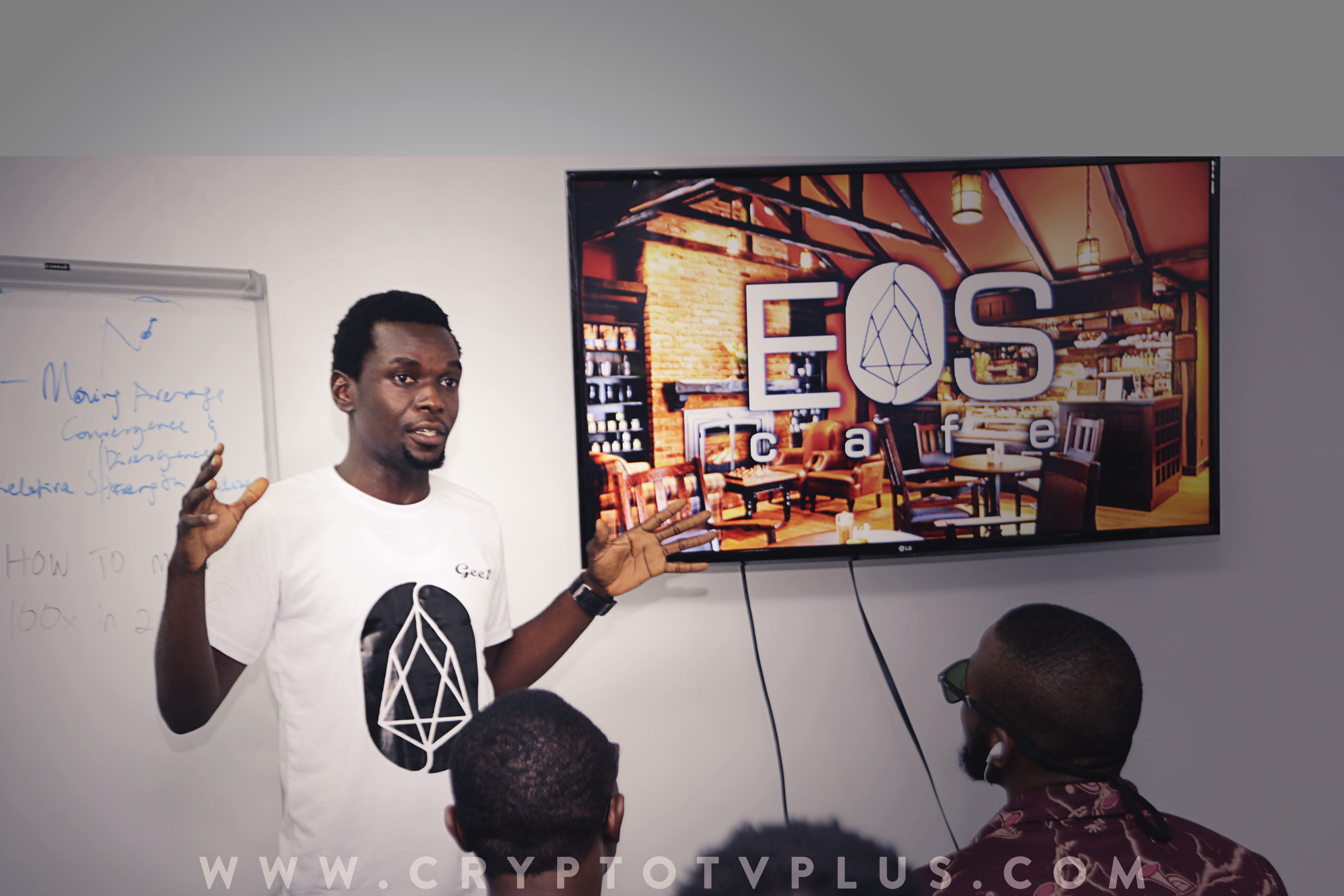 The EOS meetup was held on April 21, 2018, in Lagos, Nigeria. Crypto-enthusiasts, blockchain entrepreneurs, and investors came together to discuss the future of cryptocurrency and blockchain in Nigeria and the EOS blockchain.
The EOS meetup is the first EOS community meetup in Nigeria and its aim was to promote the use of the EOS, the blockchain technology.
The meetup had a turnup of over 50 participants, coming from all over Nigeria. The participation was quite encouraging as it was the first EOS community meetup in Nigeria.
A speaker at the event Mr Toju Kaka talked about the EOS Block producers and how The EOS blockchain does not centralised mining power in the hands of just a few individuals.
He also talked about how the DPOS delegates block producers to compete for the production of blocks, this means that the block producers have to prove to the community that they are capable and this also means that the block producers can be voted out. Thereby reducing the chances of a 51% attack.
Mr Toju Kaka also described who a block producer is and what his duties entail. "A block producer produces blocks, secures the network and adds value to the network. The value proposition means they need a physical place for the users to visit."
Another guest speaker, Mr Babs talked about how investing in the EOS blockchain will profit early adopters. He used Steem as a point of reference and spoke on how the early adopters of Steem now profit from it.
In the course of the meetup, a video conference with Troy Braine who runs the EOS cafe was put up. Troy said that the cafe will be funding a real collaboration space in Nigeria with a budget of $4000. The space will be for enthusiasts who want to build DApps.
He also disclosed that there will be a DApps idea contest for ideas that can change Africa in particular and the world in general.  "There will be prizes for the Ideas and it will be launched on the EOS. Africa DApps idea space and its ambassadors will be working with me,"  Troy disclosed. He also said that the EOS.io blockchain will be launched in June.
SIDE ATTRACTION
One of the side attractions was when the Founder of Cryptotvplus, Mr Tony Emeka awarded Miss Susan Ihumeziem, popularly known as "Shushie", with an ambassadorship for her contributions in the blockchain space especially for her advocacy for Women to be more involved in the cryptocurrency space.
In a statement; EOS blockchain is her prefered choice for building DApps according to her;
"EOS has a very high scalability and I love the fact that it is rising at a very fast rate. I also love the fact that you can build a whole lot on it and it is basically the future." She also hopes to see more female participation in the blockchain space.
What you do think about EOS blockchain? Let's hear from you in the comment section.
Disclaimer:
The Information provided on the website is designed to provide helpful information regarding cryptocurrency subjects. The content is not meant to be used, nor should it be used as a basis, foundational knowledge or prerequisite for decision making regards trading. Always do your own research and due diligence before placing a trade. We are not liable for any outcome based on any content found on the site.
Tron (TRX) Accepted by Travala.com To Be Used for Booking in Over 500,000 Hotels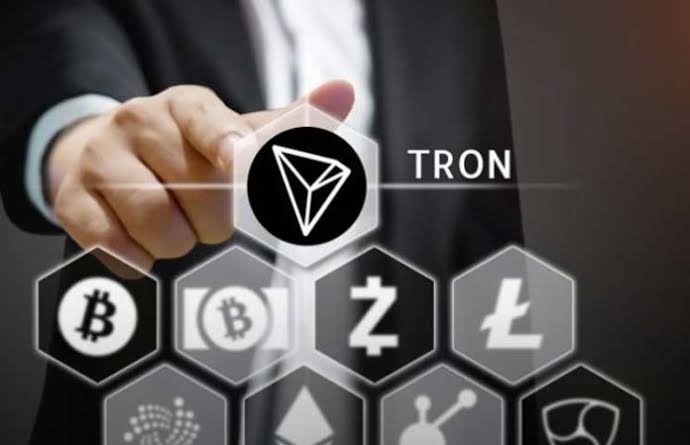 ---
Tron (TRX) is the 10th cryptocurrency to be adopted by hotel booking platform, Travala. Before now, Travala had been accepting coins like; Bitcoin, Litecoin, Ethereum, XRP, Nanos, BNB, AVA, DGB, Doge, EOS, TUSD, XLM. It also accepts PayPal, VISA and Mastercard. As travel platform, Travala aims at merging decentralised technologies and tokenized incentive structures to make booking easy for travelers.
Travala.com, a reputable blockchain travel platform, dedicated to revitalizing the yet to come travel industry. Established in the year 2017, it now  boasts of 567,928 properties in 210 countries across the globe, with over 82,000 destination coverage. 
Travala.com as of yesterday declared that its clients can now make payments with Tron (TRX) token in over 550,000 hotels across the world with an added discount of 15% for every transaction performed with the token.
According to Travala.com their customers are to use TRX to book 550,000+ hotels worldwide with an average saving of 15% on http://Travala.com and the customers can get further savings up to 10% off the already amazing prices with our SMART program.
While the other coins listed above like Bitcoin, BNB, Nano, etc have been enjoying this privilege for some time now, it is coming new for Tron, and this can be taken as an added advantage for the cryptocurrency. Unlike every other blockchain technology, every moment of Tron (TRX) is filled with exciting news. The quality and potential of any cryptographic project in the space is determined by the adoptions and partnerships it gets.
As a means to echoing the success of Tron, Misha Lederman, a well-known member of the Tronix team, had once related that Tron has produced more blocks than Ethereum. According to Lederman, "Tron has produced 8.3 million blocks since its independence in June 2018 and Ethereum, on the other hand, despite its longevity, has only produced 7.5 million blocks since July 2015."
Photo credit: Botcoin Exchange