Electroneum to Launch ETN Powered Freelance Platform, Welcomes Beta Testers. 
Electroneum is set to launch its own blockchain powered freelance platform AnyTasks.com and it is calling for Beta testers to test the platform.
In an email sent to users, Electroneum said it has been talking about and building the platform for a long time.
AnyTasks.com according to the email signed by the CEO, Richard Ells, is the Electreoneum powered freelance economy platform for the world's unbanked.
It is different from other freelance platform to ever exist as buyers pay with a credit card and sellers get remittance automatically in ETN.
Electroneum calls on experienced persons in the freelance economy to join its Beta Testing Group and according to it, will help place final touches on the platform before public release.
The decision to join the Beta Testing Group according to ETN "will be helping to shape the futures of MILLIONS of people around the world, whose lives will be positively impacted by this launch."
Explaining why AnyTasks was built? It was quoted saying
"Increasingly, more of us around the world are selling online, be it on eBay, Fiverr, Etsy, or the like. In excess of $200 Billion is spent each year within the freelance economy, providing many with the ability to earn their own living. Yet, without access to a bank account, this remains an impossibility for hundreds of MILLIONS of people across the world.
We're changing that! People in emerging markets can earn as little as $3 per day on average. Imagine if we could give these people access to an online marketplace, where they could sell a single digital task for more than their average daily wage. AnyTasks will provide people that opportunity."
Additionally, a learning platform TaskSchool will be launching in the first quarter of 2020. TaskSchool will enable users to learn simple skills they can sell via their smartphones through the AnyTasks platform.
We're changing the world, and we'd really appreciate you taking a little of your valuable time to be part of shaping it, Electronuem concluded.
Telecom firm, MTN Could launch a token MTNCOIN on the Stellar Blockchain to become Universal Digital Settlement Currency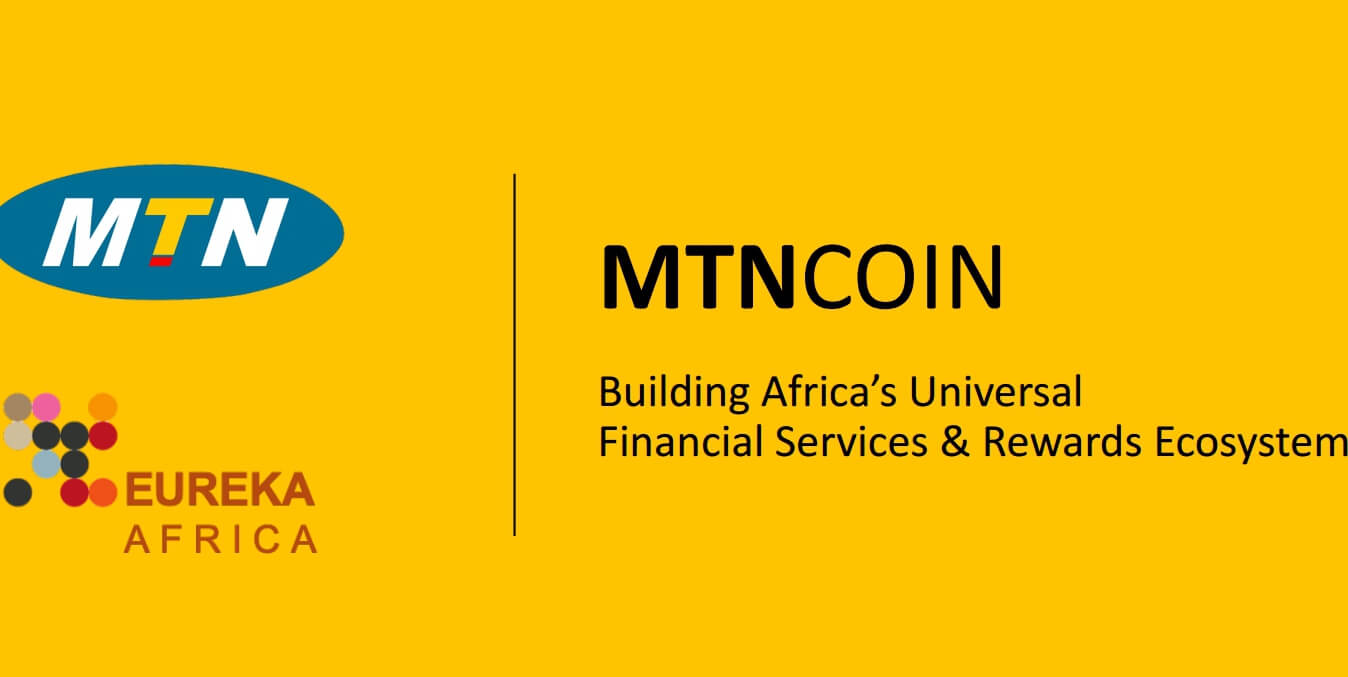 A document showing Telecommunication firm MTN is set to launch a token –MTNCOIN on the Stellar Blockchain has been making waves on the internet since it was released.
The document which was dated October 29th 2019 and titled "MTN COIN – Building Africa's Universal Financial Services & Rewards Ecosystem" posits that the African Financial sector is ripe for disruption.
It measured the financial flow of money through Mobile Money and Remittance. MTN through the plans to lead the disruption of Africa's financial services industry to redefine financial inclusion.
This it intends to achieve by launching MTNCOIN as a universal digital settlement currency for all financial users cases for all parties. It also intends solidifying and expanding MTN's position as Africa's leading communication services provider by staying at the forefront of digital transformation.
It also wants to capitalize on the Global Financial Technology revolution and lead the disruption of the traditional financial and insurance sector in the continent to protect current and create new revenue streams.
MTN will to create a pan-african open platform and ecosystem and set the standards for trusted, direct, low-cost and instant financial transactions, bringing together various players in the financial industry such as banks, insurances, Fintechs, Retailers and major technology providers to drive interoperability and convergence.
The digital currency, MTNCOIN according to the document will be created and issued on the Stellar Blockchain Network.
It will serve as universal exchange currency, highly scalable, secure bridging currency across the African continent supported by the established MTN treasury functions.
It will serve data and airtime redemption assurance which according to the document will reduce counterpart risk as token holders.
The token will be a utility token controlled by MTN and it shall feature fast, no-cost remittance, automatic loyalty program benefits with ecommerce embedded shopping advantages.
The document compares MTNCOIN in superiority to other forms of payment such as MTN Money and M-Pesa. The coin will have a digital wallet, allow P2p transfer, cross border payments, bank integration, adoption by third party apps etc. MTNCOIN based on the document stands out from both MTN Money and M-Pesa.
The choice of choosing Stellar according to the document which compared it to the Bitcoin, Ripple and Ethereum Blockchain networks, was that Stellar is a platform that connects banks, payments systems and people, it allows fast, cross-border transactions between any pair of currencies. It is much cheaper and faster than bitcoin because of its unique consensus protocol etc.
CryptoTVPlus through one of its representative has reached out to MTN Nigeria for comment on the document as at press time but haven't given response. Updates will be published as it comes.