E-commerce Platform, Chiji14xchange Launches its Long-Anticipated Affiliate Program – First in the Nigerian Bitcoin Market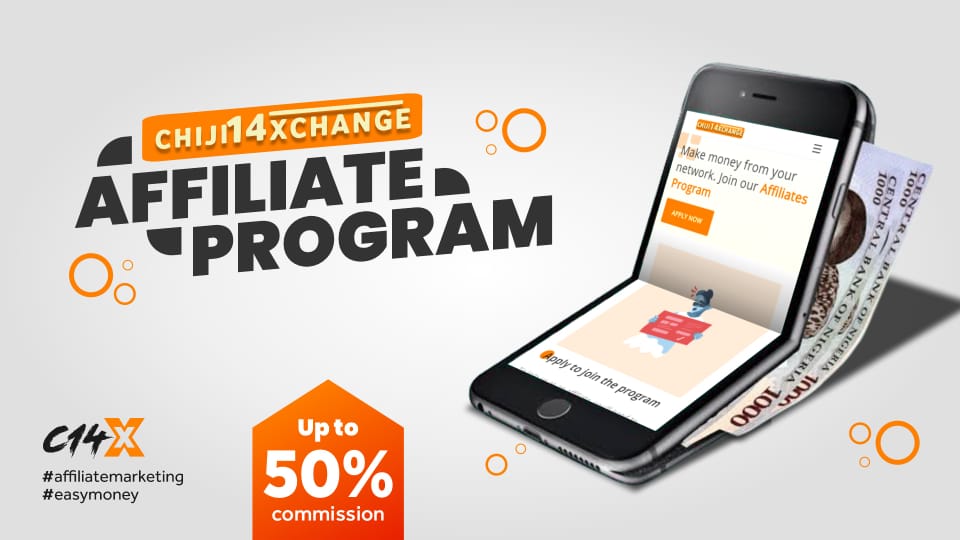 A prominent e-commerce platform for cryptocurrencies and gift cards Chiji14xchange has launched its affiliate marketing Program on its platform on Saturday 28th March 2020.
This platform allows trading experts and non-traders from a wide demographic to earn passive income in the African Bitcoin market especially in Nigeria.
This Program is a first-of-its-kind innovation in Nigeria designed by the CEO of Chiji14xchange, Odum Chijioke John to create a money-making opportunity in the Bitcoin Market for different categories of people in the society. People ranging from internet influencers to regular internet surfers, employed and unemployed, young and old, and an even wider demographic.
Prior to the official launch of this money-making platform, the Founder and CEO of Chiji14xchange, Odum Chijioke John in an interview said that the "Affiliate marketing or 'referral marketing' as some might call it, is one of the most powerful ways to generate income online. Affiliate marketing is the process of earning a commission by promoting another company's product (or service). You find a product, promote it to others, and earn a piece of the profit for each sale that you make. In other words, when you help another company generate sales, you get a cut," he said, adding that it entails little or no risk at all.
"This initiative is the first of its kind in Nigeria and will be of great value to players in the bitcoin trading game and those who have little or no knowledge about bitcoin trading. This initiative is set to take the crypto space by surprise as predicted and it will tremendously increase the number of people involved in the bitcoin market by over 200% as the affiliate system is open to a wider demographic of people than the existing engagement in the crypto space," he added.
He further stated that the Affiliate Program will result in a change in the bitcoin trading game and satiate the need to make a profit in the bitcoin market even without owning digital assets.
The "Chiji14xchange Affiliate Program", offered to all interested applicants, offers up 50% for every trader that is referred to the Chiji14xchange platform, enrolls and complete a transaction. More information on payout can be found on the Affiliates website.
Here's how the program is set to operate:
– To become an affiliate, visit the Chiji14xchange Affiliate Platform to join – affiliates.chiji14xchange.com
– Click on Apply and complete the form on the application page
– Wait for approval and account activation
– Login to your account to view your dashboard and copy the affiliate link
– Share your affiliate link to potential traders
– If the person referred to chiji14xchange.com signs up using your affiliate link, you stand the chance to get up to 50% commission on all transactions made by the referred person.
"We are encouraging professionals from all backgrounds to earn a second income at a time when we are mostly stuck at home and practicing social distancing," said Chiji14xchange Head of Operations, Olusegun David. "This is a great opportunity for each individual to not only earn an income source but also gain financial freedom through the African Bitcoin Market."
This system was launched by 12:00am on the 28th March 2020 and so far we have recorded a tremendous amount of sign-ups and are currently going through the approval process.
What are you waiting for? If you're yet to join this amazing money-making machine now is the time, available spaces are limited. Terms and conditions apply.
About Chiji14xchange
Chiji14xchange is based in Nigeria and provides services across Africa. It is a major player in the cryptocurrency trading landscape by connecting users with digital currencies or gift cards to trade with agents on the platform who will then confirm the validity of the currency and gift cards as well as process payments which are currently done via bank credit.
BlueKey Utility Token (BKY) Gets Listed on CoinmarketCap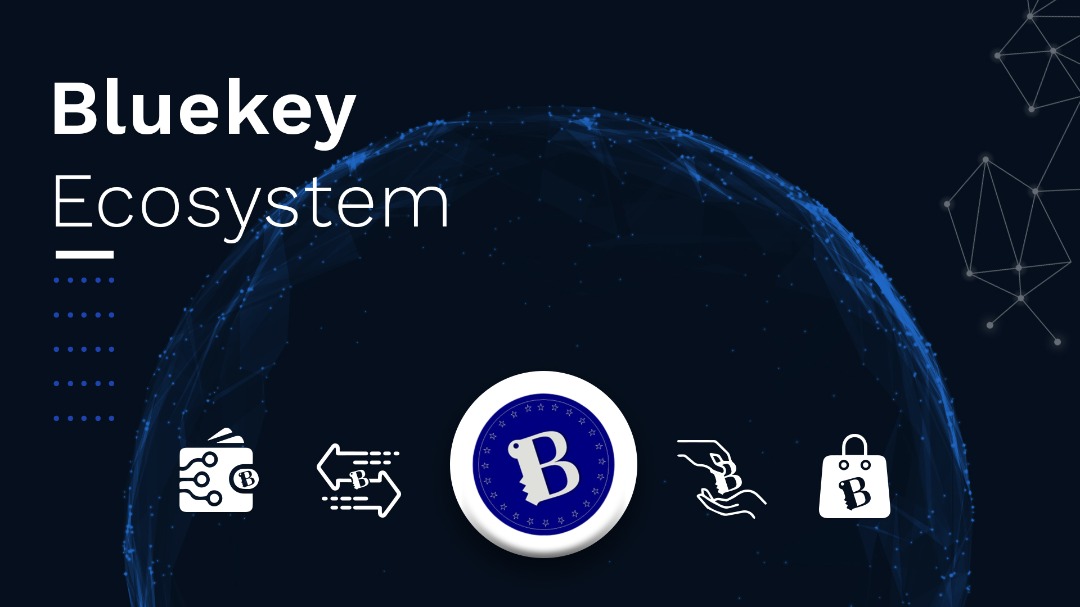 Novel blockchain platform, BlueKey has announced the listing of its native token (BKY) on CoinmarketCap. This represents another important step for the platform which provides visible utility and real-time use-case for the blockchain ecosystem.

Apart from being listed on CoinmarketCap, the BKY token is now also automatically visible on the TRUST WALLET. BKY users no longer need to go through intermediary tokens to extract value from their digital assets.
🆕 See which projects have been listed on CMC.
Pyrk (PYRK)
ZCore Token (ZCRT)
MultiCoinCasino (MCC)
Bluekey (BKY)
Attila (ATT)
Bitscoin (BTCX)
Botton (BOC)
xDai (STAKE)
Simple Software Solutions (SSS)
ZIMBOCASH (ZASH)
👉 Check them out here: https://t.co/GEQoaVouB1

— CoinMarketCap (@CoinMarketCap) May 22, 2020
Using BKY to Disrupt Finance
Over the years blockchain technology has stirred up a lot of expectations as a solution that will improve most of our traditional processes. One area where blockchain disruption has made the most noise so far is in financial solutions. By enabling peer-to-peer (P2P) transactions, blockchain is eliminating a lot of bottlenecks that have limited the fintech industry.

With the evolution of e-commerce and payment solutions, effective P2P systems are becoming more popular. Despite this growth in the industry, real use case implementations are yet insufficient to the prevailing industrial needs. Therefore, the creation by BlueKey represents a major contribution to the financial solution and e-commerce sectors.
With primary focus on the African region, where there is a dire need for financial inclusiveness, BlueKey is solving a continental problem that could spread even beyond Africa. According to the founder of GalaxyChain Technologies, owners of BlueKey, Suanu Neenwi, the company aims at becoming a leader in Africa in the provision of key financial solutions using crypto.

He says;

Our vision is to become Africa's leading crypto-financial hub, with a mission to provide instant credit facilities to the user community backed by our native token(BKY) as collateral asset.
Bringing Life to Small Businesses
Credit accessibility is indeed a difficult terrain for the common man in Africa. This is one of the achilles heels that keeps holding back the continent from active development. The difficulty in accessing credit facilities has led to an almost non-existent small and medium scale industries. In the absence of capital, or inability to access credit facilities, small businesses have found it difficult to survive.

GalaxyChain, with its products have come to change this narrative and open up the industry for small businesses especially to thrive. Entrepreneurs and small business owners can now easily access credit facilities, using their BKY tokens as collateral. This eliminates the usually cumbersome processes of tedious paperwork and unachievable conditions in most cases from traditional banks.

Also within the ecosystem, on the BlueKey e-commerce platform, BKY provides a flexible and unified payment system for customers. This is a marketplace where you can perform all your transactions using the singular token, thereby saving yourself from the previously complicated processes associated with traditional e-commerce platforms. Users of BKY will no longer encounter cross-border payment complications such as exaggerated fees, delayed transactions, regional payment restrictions among other bottlenecks.
The Four Pillars of GalaxyChain
BlueKey's financial ecosystem is being built on the Ethereum network, this will enable it to effectively serve all categories of users both in Africa and beyond. Using the BKY utility token which runs on the Ethereum network, BlueKey is able to offer financial inclusion via four main products:

This is a product that aims to solve critical banking issues. It is a solution that will enable financial inclusion and be beneficial especially to the unbanked and underbanked communities of the world. GalaxyWallet is available for download on GooglePlaystore.

The GalaxyExchange is a solution that bridges the gap between the existing fiat-based economy and the emerging digital assets ecosystem. All crypto-fiat exchanges in the ecosystem are executed in a P2P manner at: GalaxyChainnetwork.com
This is a blockchain-based loan solution, where customers can access instant loans. The solution introduces one of the internal use cases of the BKY token. It serves as a collateral for loan applications on BluekeyPay.com

As mentioned above, the BlueKey e-commerce platform is a hub for entrepreneurs. It provides participants with a simplified opportunity of engaging in online businesses and creating wealth for themselves. Anyone from anywhere in the world can easily rent a virtual store and carry out their e-commerce on bluekeymarket.com

Listing on CoinmarketCap is only one of the numerous fundamental requirements that has already been met by the BlueKey blockchain solution. Moreover, this is a timely solution that has come at a time when the world is evolving into remote operations. Owning and interacting with virtual stores is one aspect of life that is becoming a fundamental part of the human regiment.

BlueKey does not only offer an opportunity to own and operate a virtual store. It also provides all the necessary tools for a seamless transition between the existing traditional systems and the emerging world of digital operations.