Monex Stock Rises Due To Possible Cryptocurrency Acquisition
With only just the intention and nothing official yet, Monex Group stock prices have risen substantially with the intention of purchasing Coincheck. Monex shares jumped 23% with the rumoured news that the retail investor was eyeing the Japanese exchange.
Although this might come as a surprise to many as Coincheck was been involved in a major hack this year. However, the benefit of this merger seems to be beneficial to both parties.
This benefits may largely be on the side of Coincheck's CEO and board members, as it seems that they may be looking for a way out after the loss of $500 million in NEM which was hacked earlier in January. If the deal is sealed, it could be worth several billion yen according to Nikkei stock exchange.
Within the cryptocurrency space, mergers and acquisitions are rare. Although we have had rumoured takeovers and mergers yet none have actually materialized. Even with the rumoured Yahoo takeover of Japans Bitrag was denied.
Monex seems to be the present beneficiary of the rumoured acquisition as they hit their daily limit of 424 yen and coinciding with bitcoins $400 climbing as the cryptocurrency markets returned to green, according to news.bitcoin.com.
With high hopes and the likelihood that the Monex-Coincheck deal would go through, Nikkei reports that plans are in place for Coincheck's Chief Executive Koichiro Wada to step down. Before the paperwork can be inked, Monex will seek reassurance from the Japanese Financial Services Agency regarding Coincheck's registration, which had yet to be approved at the time of January's $500 million hack.Don't Trade Cryptocurrency; Danish Bank Warns
Bitfinex Eliminates $10,000 Minimum Equity Requirement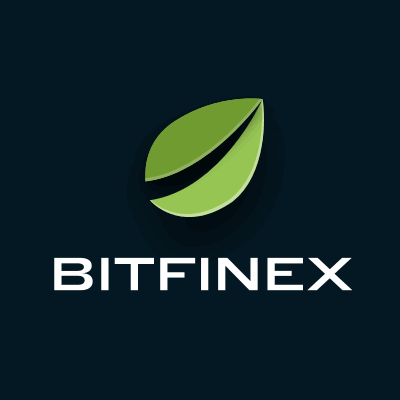 BitFinex, a cryptocurrency exchange company based in the British Virgin Islands, created the requirement of $10,000 in minimum equity for opening accounts from the 1st of January of 2018 but now it appears to be turning back on its plans as it announced on Tuesday, 9th of April, that it was eliminating its $10,000 minimum equity threshold in order to open Bitfinex to "a wider audience."
The company's blog post said that from today, the "$10,000 minimum equity threshold" is eliminated, thus "opening the world's most advanced trading platform to everyone." and it clearly expressed that this change "comes in response to overwhelming demand over the past six months from a wide variety of traders seeking to access the unique professional experience available at Bitfinex, but without requiring the upfront equity.".
"We simply could not ignore the increasing level of requests for access to trade on Bitfinex from a wider cohort than our traditional customer base. For the last six months we have been working hard to ready our platform for a new wave of customer accounts and are now in a position to open Bitfinex to a wider audience. By dropping our minimum equity requirement, the only limits are now set by the traders themselves." Jean-Louis van der Velde, the CEO at BitFinex, said.
According to the exchange, the update gives an answer to increased demand over the last 6 months, a sign that the sector is starting to prepare for another bull run and it has maintained that "overwhelming demand from a wide variety of traders" is responsible for the change.
It was clearly stated that the  modification will not come alone, as other improvements include an upgraded support center, a new KYC portal and a sentiment token information site.
The said changes in clear terms include:
migration

onto self-designed, dedicated servers with premium hardware for advanced security and lowest latency.

Upgraded Support Center 

— redesigned for a more intuitive user experience, offering automated responses to common queries, and quicker issue resolution.

New KYC Portal

 — updated infrastructure to enable the implementation of third party tools making the process more frictionless in the near future.

Sentiment Token Information

 — provides education on every token on the platform to help inform customers."
In reaction to this development, BitFinex CTO, Paolo Ardoino in his tweeter handle had written: One of the main reasons of this change is to get more dev community more involved. @bitfinex is quite significantly dev driven at its core and we want to let other devs building/contributing easily on/to our ecosystem.