Monex Stock Rises Due To Possible Cryptocurrency Acquisition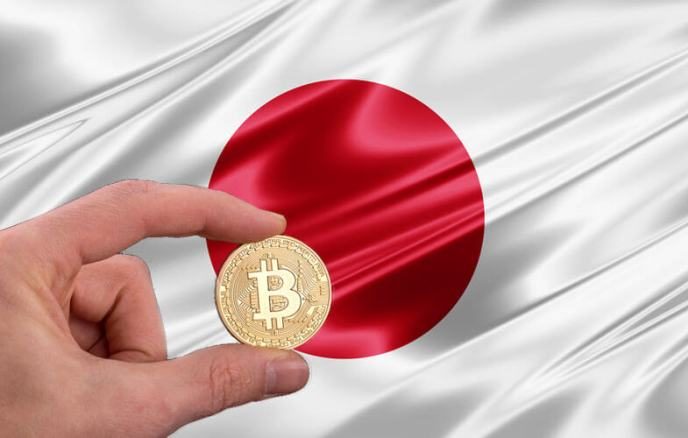 With only just the intention and nothing official yet, Monex Group stock prices have risen substantially with the intention of purchasing Coincheck. Monex shares jumped 23% with the rumoured news that the retail investor was eyeing the Japanese exchange.
Although this might come as a surprise to many as Coincheck was been involved in a major hack this year. However, the benefit of this merger seems to be beneficial to both parties.
This benefits may largely be on the side of Coincheck's CEO and board members, as it seems that they may be looking for a way out after the loss of $500 million in NEM which was hacked earlier in January. If the deal is sealed, it could be worth several billion yen according to Nikkei stock exchange.
Within the cryptocurrency space, mergers and acquisitions are rare. Although we have had rumoured takeovers and mergers yet none have actually materialized. Even with the rumoured Yahoo takeover of Japans Bitrag was denied.
Monex seems to be the present beneficiary of the rumoured acquisition as they hit their daily limit of 424 yen and coinciding with bitcoins $400 climbing as the cryptocurrency markets returned to green, according to news.bitcoin.com.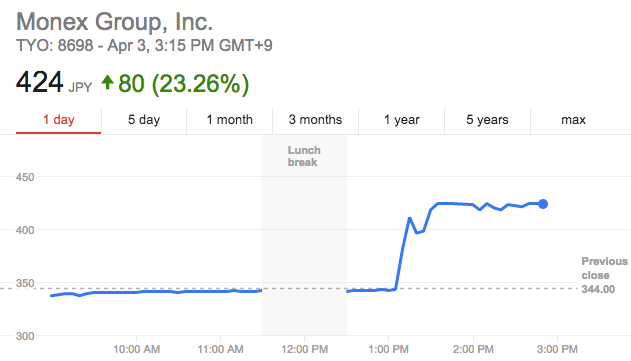 With high hopes and the likelihood that the Monex-Coincheck deal would go through, Nikkei reports that plans are in place for Coincheck's Chief Executive Koichiro Wada to step down. Before the paperwork can be inked, Monex will seek reassurance from the Japanese Financial Services Agency regarding Coincheck's registration, which had yet to be approved at the time of January's $500 million hack.Don't Trade Cryptocurrency; Danish Bank Warns