Do Crypto Movies Really Educate?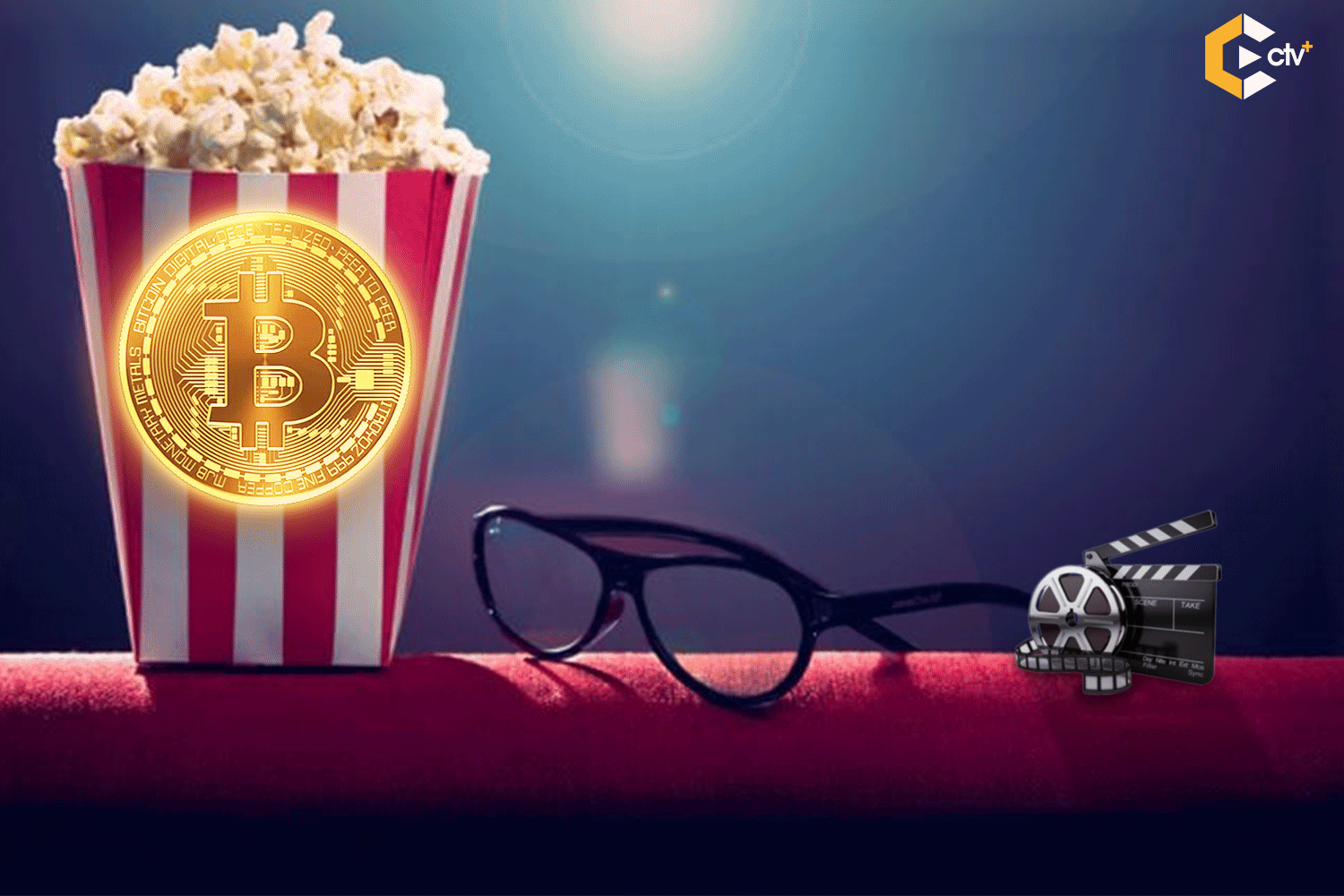 Cryptocurrencies have come to stay and have found a way into the entertainment industry. Since the inception of Bitcoin in 2009, getting cryptocurrencies to go mainstream has been the aim of crypto and blockchain enthusiasts. A huge breakthrough has been made over the years with Bitcoin finding its way into the Merriam Webster Scrabble dictionary. Asides this, a couple of businesses now accept bitcoin. The importance of the media in creating awareness cannot be overemphasized. Now, the question revolves around whether crypto related movies have any positive impact on adoption or awareness.
A lot of documentaries have been made on cryptocurrencies since the inception of Bitcoin. The movie 'Banking on Bitcoin' is a documentary released in 2014 which explains the disruption bitcoin can bring into the financial system. The great thing about these movies is that they spend time educating people on different aspects of cryptocurrency. "Bitcoin in Uganda – Empowering people" is a 5 minutes crypto documentary created in 2018. This documentary shows the real power of cryptocurrency in remittances and cross-border transactions.
While most of these crypto movies are not mainstream, they do a lot in explaining the power of digital currencies. These documentaries chose different aspects of digital currency and focus on revealing more details about them. In fact, Bitcoin Big Bang, a 104-minute screen piece gives details on the Mt.Gox hack. The story focuses on the arrest of Mark Karpales, the CEO of Mt. Gox in Tokyo after the exchange was hacked and about 850,000 Bitcoins was reportedly stolen. The importance of documentaries such as this cannot be overemphasized
Going Mainstream Media With Crypto
Although there are a lot of low budget documentaries on cryptocurrency, high budget movies are beginning to spring up. 'Deep Web', a documentary about Ross Ulbricht trial on Silk Road had a budget of about $80,000 which was raised through Kickstarter. TV Shows such as Billions have episodes dedicated to cryptocurrency.
In fact, Dope is one of the first movies to accept Bitcoin. The movie which had a budget of $7,000,000 was the first movie to accept Bitcoin, this was due to a partnership between GoCoin, Lionsgate and Movie Tickets. Partnerships such as these go a long way to push crypto education mainstream. Also Hollywood blockbuster, 'Crypto' was released in April 2019, however, it was a movie about money laundering which involves crypto.
Is Crypto the Big Bad Wolf
As more movies begin to talk about cryptocurrency, the question remains if these movies are for crypto education or just on the move to portray crypto in a bad light. Crypto, the movie which features Beau Knapp and Kurt Russel promises to be a movie about digital currencies or is it? While many have praised the movie for the talent of the actors, a lot of persons are not so pleased with the script with many accusing it of scaring people away from Bitcoin.
Typical of every money laundering or compliance movie, the Russians are always the bad guys. However, does this movie portray crypto as a means of payment which is secure and fast or is it just an easy way for laundering money? While Hollywood still has a long way to go in crypto education and awareness, they must be praised for paying attention to details. From the representation of Ledger's Nano in Billions to Crypto featuring images of a cryptocurrency exchange called Cryptocurrency market, progress is being made. However, anyone looking for cryptocurrency education will do well not to rely totally on these Hollywood movies.
This is why we have decided at Cryptotvplus to take it a step further at educating the populace on Crypto, its impact and what the future holds. Cryptotvplus will be reeling out interesting short movies bothering on crypto where anyone whether you understand the intricacies of cryptocurrencies or not will not only be educated but also become more than a spectator by participating in this revolutionary shift in the evolution of money and global finance. More on this in my next piece.
What topics or areas in Crypto would you like to see a short film done? Do you have any title in mind? Share your thoughts with us in the comment section below.
PayPal has reached 85% of Binance.US Volume in first month of Crypto services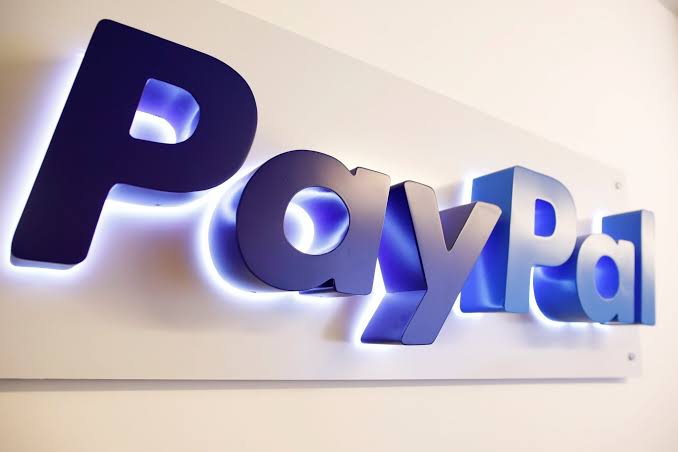 The payment giant company in the United States, PayPal is said to have reached a benchmark of 85 percent of the total trading volume of Binance.US; a cryptocurrency trading platform within its first month of operation. The payment company which was once skeptical about anything Bitcoin and cryptocurrencies launched and started offering cryptocurrency services to its users last month, October, 2020. This was made possible by a partnership between Paxos and PayPal to make cryptocurrencies available to users in the United states.
However, the daily trading volume has risen to 25 million dollars, a figure close to the total trading volume of Binance.US since PayPal launched. The figures on the trading platform of Paxos; itBit exchange rose from a daily figure of 5 million dollars to a whopping $25 million in November after a month of partnership with PayPal. Whether the partnership with PayPal is the reason for the spike in the daily trading volumes or other reasons are responsible for it, this remains unclarified.
PayPal has an estimated user base of over 346 million users over the world. Whether or not the partnership is responsible for the spike in the 24-hour trading volume on Paxos's platform, offering crypto services on the platform is about to see a new level of adoption of cryptocurrencies worldwide.
Tola says he wants more big companies to go after PayPal's footstep
Tola Joseph, the CEO and founder of twitterCryptomasterclass has expressed his views via his twitter handle (@connectwithtola) as regards the report about PayPal reaching 85 percent of the daily trading volume of Binance.US. He says he wants to see giant companies get involved in crypto and offer cryptocurrency services in a tweet.
He also included in another tweet what will happen in one year if PayPal's one-month volume could be a competition to cryptocurrency exchanges. He included that he wanted the payment giant to offer cryptocurrency exchange services.
Singapore's Largest Bank, DBS to Launch Crypto Trading & Custody Service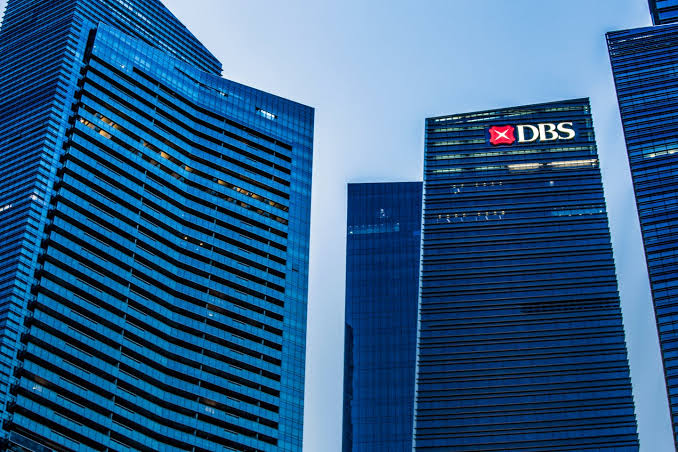 Singapore's largest bank is reportedly making an inroad into the blockchain and cryptocurrency industry with the launching of a cryptocurrency trading and custody service.
The Bank DBS is also reportedly launching in addition a platform for conducting security tokens offerings STO. The trading service will support five major cryptocurrencies such as Bitcoin (BTC), Ether (ETH), Ripple (XRP), Bitcoin Cash (BCH) and Ethereum Classic (ETC).
The DBS cryptocurrency trading platform will also support four fiat currencies such as the US dollar, the Singaporean dollar, the Japanese Yen and Hong Kong dollar.
It's revealed that using it's STO features, businesses will be able to issue tokens. The bank further revealed the trading platform will not hold cryptocurrency rather, it'll be held by the Bank itself. The bank said the service will offer "distinct advantages such as the assurance of institutional-grade security."
While the move of the Bank to release its cryptocurrency offerings further validate the idea that blockchain technology will be adopted by businesses and government globally, and more Singaporeans will be able to conveniently purchase cryptocurrency, the Bank was quoted saying:

"DBS' plans for a digital exchange are still [a] work in [progress], and have not received regulatory approvals. Until such time as approvals are in place, no further announcements will be made."
A WordPress Plugin Now Allow Contents to be Time stamped on Ethereum

A WordPress plugin has been developed to allow WordPress users time stamp contents on the Ethereum Blockchain. 
The plugin which was developed by an Amsterdam based firm WordProof helps WordPress website owners with Copyright issues by giving assurance to traders who the creator of a content and the integrity of same content considering blockchains cannot be tampered with. 
WordPress is one of the largest Content Management Systems on the internet powering up multitudes of websites of various types. 
The plugin was announced by WordProof on the 22nd of October, 2020 at the London BlockDown 2020 3D virtual blockchain conference. At the event, WordProof Head of Product, Jelle van der Schoot revealed the firms envision itself to be the most user-friendly timestamping tools for use across all Content Management Systems and e-commerce platforms. 
According to WordProof, it also supports other blockchains such as Telos and EOS. 
Speaking on the support of Ethereum on WordProof, Jelle van der Schoot said "Adding support for Ethereum marks an important step towards achieving this goal, so we're excited to welcome the Ethereum community!"
It's no doubt content theft is a serious challenge and alterations of published contents that could impact truth poses a serious concern to information flow. But with the ability to timestamp contents on WordPress just like Steemit and Hive blockchain blogging platforms, the defining features of blockchain become available to millions of WordPress users for use.
Other WordPress based crypto plugins 
While the development of WordProof and its integration with Ethereum, it's not the only WordPress plugin. Over the years, there has been several blockchain and cryptocurrency plugins offering features to enrich the WordPress user experience. There has been plugins that display cryptocurrency prices, plugins that allows automatic publishing to Steemit, that allows the buying of cryptocurrency amongst several others.