Blockchain technology could represent a major shift in how companies conduct their business, according to Deutsche Bank's  chief investment officer.
In a slide presentation this month, Christian Nolting, also the bank's global head of wealth, and Marcus Muller, global head of the CIO office, explained how digital currencies and blockchains work and predicted where they would go in the future.
According to the presentation, the "opportunities associated with blockchain technologies are huge," and could be fully put into practice within the next few years.
The bankers predicted that roughly 10% of the global gross domestic product (GDP) would be tracked or otherwise "regulated" by a blockchain by 2027.
The presentation said:
"We expect that the blockchain will change the business model of companies in a sustained way. The blockchain technology enables a faster and cheaper exchange of assets and financial products between individuals without an [intermediary], which reduces the asymmetry of information between the individuals."
Lukewarm on currencies
While blockchain technology is promising, cryptocurrencies are less so, according to the presentation. The bank is classifying digital currencies as "highly speculative" given their lack of intrinsic value or backing from a central bank.
Though cryptocurrencies could represent an alternative to fiat currencies, especially in nations with runaway inflation, they need more regulation and security to become a proper asset class, according to the presentation.
Digital currencies in general could evolve in a number of possible ways, with some of the main factors affecting their growth being government intervention and competition between different currencies.
The potential for hard forks creating new currencies is also a potential cause for concern, since it could lead to inflation, the presentation stated.
"In addition, central banks could develop their own cryptocurrencies and replace the private ones in the market," it said.
An Overview of SaBi Exchange
SaBi Exchange happens to be the most advanced centralized Cryptocurrency Exchange in Africa. Find out more in this review by cryptowisser.
#BUIDL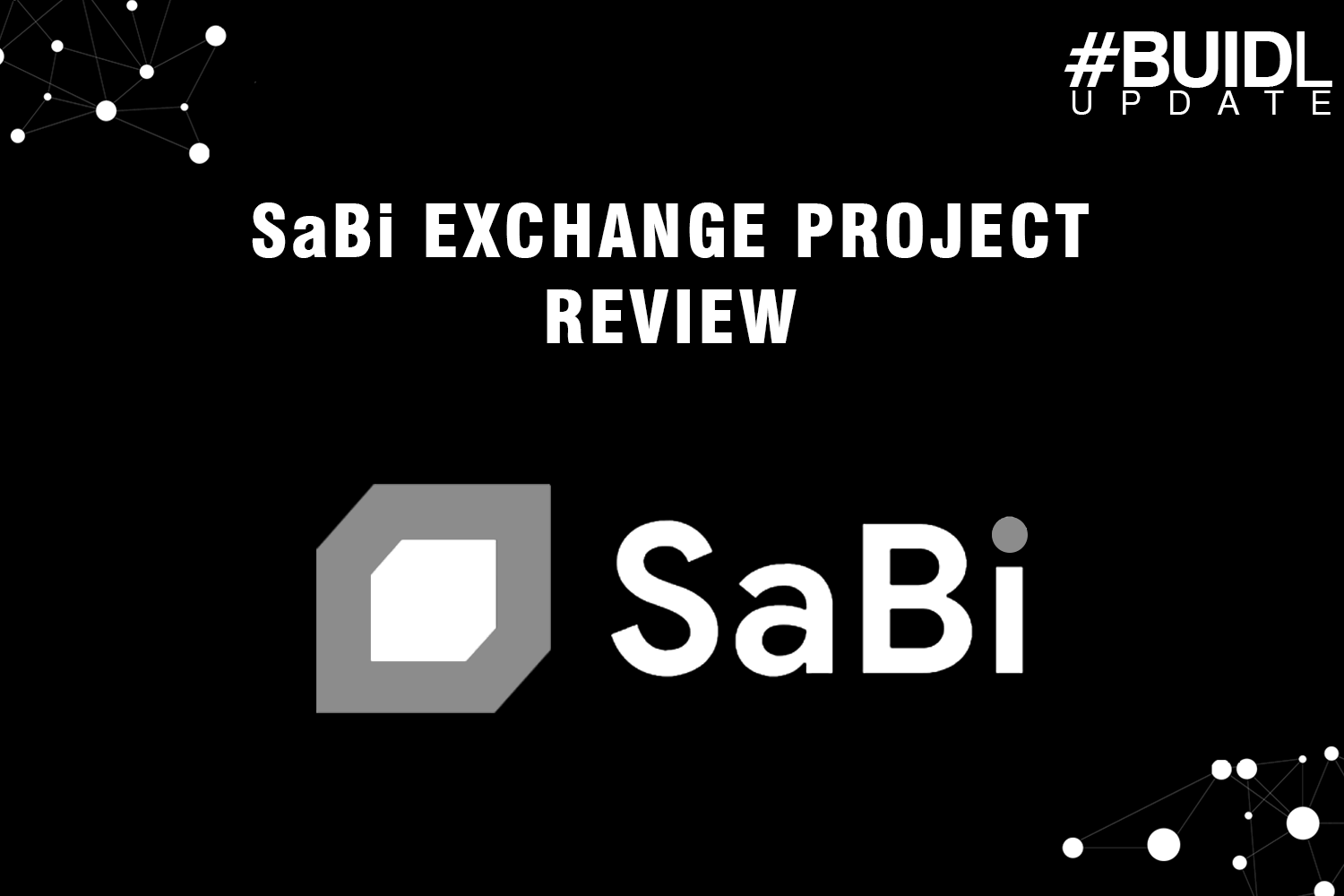 There are currently over 15 cryptocurrency exchanges in Africa with about five centralized cryptocurrency exchanges in Nigeria. However, among these exchanges. SaBi Exchange happens to be the most advanced centralized Cryptocurrency Exchange. SaBi Exchange was launched 10 March 2019. It was founded by Lucky Uwakwe and Peter Huang. Lucky Uwakwe is a graduate of Nicosia University in Cyprus and has earned a Masters Degree in Cryptocurrency and Blockchain Technology. He is the current Ambassador of Dash Cryptocurrency to Africa, Founder of Cheetah Africa and a citizen of Nigeria.
SaBi Exchange is based in Abuja Nigeria.
Huobi Partnership
The exchange is powered by Huobi Cloud and has the same security and liquidity features as Huobi. SaBi Exchange has partnered with Huobi to deliver outstanding crypto trading services to the region. According to the review from cryptowisser. It has not been able to verify the details of the Huobi partnership with SaBi Exchange and as such investors are advised to read this partnership details with caution. SaBi Exchange allows cryptocurrency deposits and fiat deposits on its platform with limitations.
Deposits
US citizens aren't allowed to deposit fiat currency into the platform while some listed countries are allowed to deposit fiat currency. The countries allowed to deposit fiat currency on SaBi includes China, South Korea , Canada, Russia, Britain, India, Australia, Switzerland, Brazil, Taiwan, NewZealand, Singapore, Vietnam, Nethaland, Hongkong, Nigeria, Indonesia, Philippine, Cambodia, Middle-east, Malaysia, Myanmar, Turkey. Fiat deposits through Wire Transfers and Card Deposits are allowed using Qiwi, Paytm, Paynow etc. However, Cryptocurrency deposits are allowed by users worldwide.
Trades And Fees
Aside from the normal trade features, SaBi offers four types of trades. They include OTC-trading, Margin, Exchange and Leveraged Trading. The OTC-trading feature of Huobi Exchange comes under the following currencies—USDT, BTC, ETH and EOS. SaBi Exchange offers 2x to 5x leverage. The leveraged trading features are available on 41 trading pairs out of the 240+ trading pairs available for regular exchange trade. It also offers 0.20% trading fees on both makers and takers which is slightly below the normal 0.25%  fee charged by other exchanges worldwide. It charges a withdrawal fee of 0.0005 BTC. The withdrawal exchange fee charge is approximately 40% lower than the global exchange fee charge.
SaBi Security
SaBi uses the Huobi security protocol "Huobi Cloud" to secure its platform against hack attempts. It equally shares the Huobi liquidity to ensure a liquid trading platform for its users. The exchange platform boosts of speed and faster transactions on trading of cryptocurrency on its platform. Fiat deposits are available through wire transfer and debit cards with a good security feature ensuring the safety of users account details in Nigeria. Fiat deposit can also come through Paynow, Paytm, Qiwi, IMPS, UPI or Interac e-transfer on the platform. SaBi has developers with over 6 years of experience working with Huobi and Huobi Cloud.