Blockchain technology could represent a major shift in how companies conduct their business, according to Deutsche Bank's  chief investment officer.
In a slide presentation this month, Christian Nolting, also the bank's global head of wealth, and Marcus Muller, global head of the CIO office, explained how digital currencies and blockchains work and predicted where they would go in the future.
According to the presentation, the "opportunities associated with blockchain technologies are huge," and could be fully put into practice within the next few years.
The bankers predicted that roughly 10% of the global gross domestic product (GDP) would be tracked or otherwise "regulated" by a blockchain by 2027.
The presentation said:
"We expect that the blockchain will change the business model of companies in a sustained way. The blockchain technology enables a faster and cheaper exchange of assets and financial products between individuals without an [intermediary], which reduces the asymmetry of information between the individuals."
Lukewarm on currencies
While blockchain technology is promising, cryptocurrencies are less so, according to the presentation. The bank is classifying digital currencies as "highly speculative" given their lack of intrinsic value or backing from a central bank.
Though cryptocurrencies could represent an alternative to fiat currencies, especially in nations with runaway inflation, they need more regulation and security to become a proper asset class, according to the presentation.
Digital currencies in general could evolve in a number of possible ways, with some of the main factors affecting their growth being government intervention and competition between different currencies.
The potential for hard forks creating new currencies is also a potential cause for concern, since it could lead to inflation, the presentation stated.
"In addition, central banks could develop their own cryptocurrencies and replace the private ones in the market," it said.
MoneyGram's New Time Remittance Technology backed by Visa not Ripple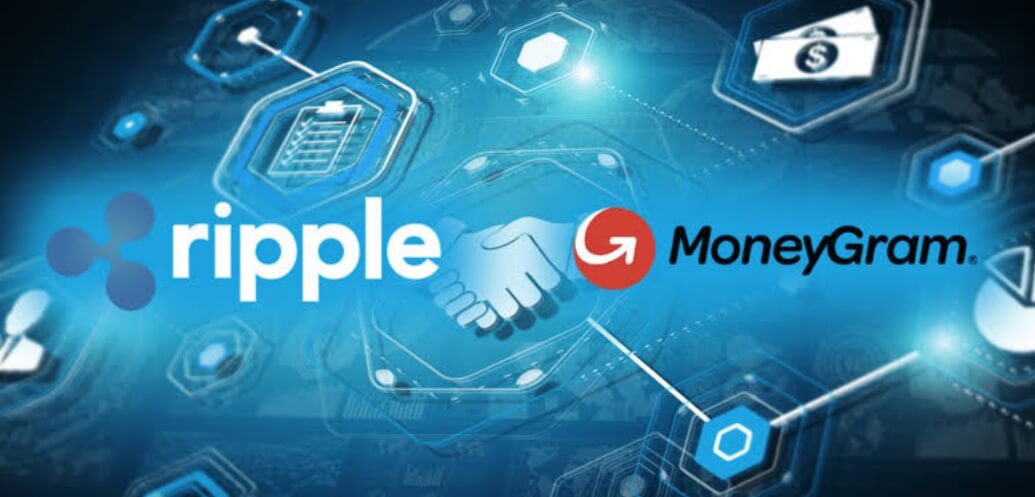 A new service introduced by remittance giant (MoneyGram) which allows users to send and receive money in real-time has been credited to visa and not the work of its blockchain-based partner (Ripple) in an announcement by representatives of the company.
The recently launched Fastsend, a new service which allows clients to send money in real-time to a phone number through a mobile application or dedicated website. While responding to enquiries from news sources about the latest concept, it was revealed to much surprise that MoneyGram did not make use of the technology of Ripple to achieve the latest product.
Do we need blockchain for real-time settlements?
MoneyGram Chief Operating Officer, Kamila Chytil informed news sources that FastSend makes use of Visa's Direct Original Credit Transaction to send funds to bank accounts making use of Debit card deposit which is clearly not blockchain-backed or related.
Without the need for DLT, the dedicated website and app make use of an open-source cloud-based microservices. Chytil further stated that although Ripple is not involved in the new product, the firm still makes use of Ripple's blockchain in other fields of the company.
Also, Chytil made mention of MoneyGram's continuous effort on how to utilize blockchain in areas where it could assist to solve data privacy and regulatory obligations via distributed ledger technology. In her remarks, she spoke highly of DLT technology and cryptocurrencies, stating that the firm believes blockchain to be the future of global cross border payments and transfer of money.
As MoneyGram continues to research on the multiple use cases in order to tap into Ripple's tools while integrating with the recent version of Ripple's service suit to introduce cash-out service to all network members.
It is worth noting that Ripple is gaining increased support and approval among financial institutions to provide them with its DLT services in Africa with the National Bank of Egypt joining its network, this has been seen as a welcome development as it would do well for the inward remittance within the region the Ripple Network.