Danske Bank Bans Investments in Cryptocurrency

Danske Bank which is one of the biggest banks in Denmark published in a document indicating that it would not be involved in any cryptocurrency transactions. Established in 1871, the document highlights a number of concerns it has regarding cryptocurrency market, with a statement
"They lack the investor and consumer protection typically connected with traditional currencies and investments."
Reasons cited by the bank is the inability for any investor or customer to determine how the market works and the high risks incurred by the investor if their investment goes south. Also, the high volatility of the virtual currency market is emphasized.
Any market transaction that can not be regulated or be carried out in a transparent manner leaves room for criminally minded individuals. Citing the recent hacks that took place in Asia in January, the biggest cryptocurrency hack yet. Danske adds that it has "an obligation to assist in the fight against financial crime and money laundering," concluding that "At the current stage, cryptocurrencies do not offer the sufficient level of transparency in order for us to live up to our obligations within anti-money laundering regulation." These are the reasons why it is not possible to trade cryptocurrency on our trading platforms, Danske states.
However, measures have been put in place in order to maintain its stand stating that it "do[es] not in any way want to support the investment environment surrounding cryptocurrencies."
One of the measures includes phasing out the possibility to buy financial instruments directly related to the price of cryptocurrencies," such as "derivatives or ETNs [Exchange Traded Notes]" that mirror the price of a cryptocurrency. "These types of securities," Danske asserts, "are characterized by high volatility and risk."
Danske has said it will monitor the market closely and would consider investing into cryptocurrency if the market shows a high level of transparency and maturity. However, the bank has also stated that it would not block the usage of a Danske Bank issued credit cards in connection with trading cryptocurrencies. Danske bank will also treat "deposited funds originating from cryptocurrencies the same as deposited funds stemming from other types of investments." irrespective of the measures being put in place.
An Overview of SaBi Exchange
SaBi Exchange happens to be the most advanced centralized Cryptocurrency Exchange in Africa. Find out more in this review by cryptowisser.
#BUIDL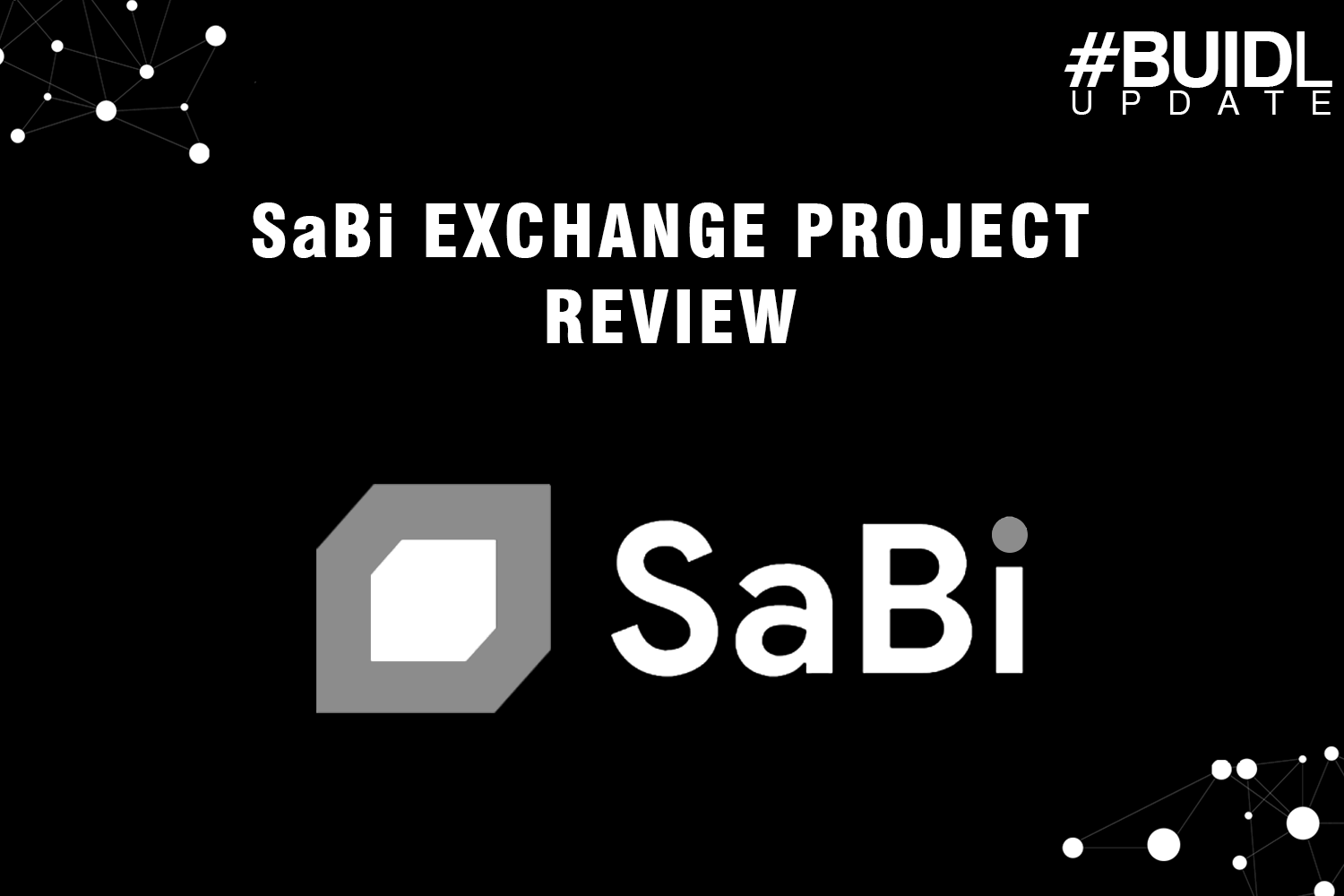 There are currently over 15 cryptocurrency exchanges in Africa with about five centralized cryptocurrency exchanges in Nigeria. However, among these exchanges. SaBi Exchange happens to be the most advanced centralized Cryptocurrency Exchange. SaBi Exchange was launched 10 March 2019. It was founded by Lucky Uwakwe and Peter Huang. Lucky Uwakwe is a graduate of Nicosia University in Cyprus and has earned a Masters Degree in Cryptocurrency and Blockchain Technology. He is the current Ambassador of Dash Cryptocurrency to Africa, Founder of Cheetah Africa and a citizen of Nigeria.
SaBi Exchange is based in Abuja Nigeria.
Huobi Partnership
The exchange is powered by Huobi Cloud and has the same security and liquidity features as Huobi. SaBi Exchange has partnered with Huobi to deliver outstanding crypto trading services to the region. According to the review from cryptowisser. It has not been able to verify the details of the Huobi partnership with SaBi Exchange and as such investors are advised to read this partnership details with caution. SaBi Exchange allows cryptocurrency deposits and fiat deposits on its platform with limitations.
Deposits
US citizens aren't allowed to deposit fiat currency into the platform while some listed countries are allowed to deposit fiat currency. The countries allowed to deposit fiat currency on SaBi includes China, South Korea , Canada, Russia, Britain, India, Australia, Switzerland, Brazil, Taiwan, NewZealand, Singapore, Vietnam, Nethaland, Hongkong, Nigeria, Indonesia, Philippine, Cambodia, Middle-east, Malaysia, Myanmar, Turkey. Fiat deposits through Wire Transfers and Card Deposits are allowed using Qiwi, Paytm, Paynow etc. However, Cryptocurrency deposits are allowed by users worldwide.
Trades And Fees
Aside from the normal trade features, SaBi offers four types of trades. They include OTC-trading, Margin, Exchange and Leveraged Trading. The OTC-trading feature of Huobi Exchange comes under the following currencies—USDT, BTC, ETH and EOS. SaBi Exchange offers 2x to 5x leverage. The leveraged trading features are available on 41 trading pairs out of the 240+ trading pairs available for regular exchange trade. It also offers 0.20% trading fees on both makers and takers which is slightly below the normal 0.25%  fee charged by other exchanges worldwide. It charges a withdrawal fee of 0.0005 BTC. The withdrawal exchange fee charge is approximately 40% lower than the global exchange fee charge.
SaBi Security
SaBi uses the Huobi security protocol "Huobi Cloud" to secure its platform against hack attempts. It equally shares the Huobi liquidity to ensure a liquid trading platform for its users. The exchange platform boosts of speed and faster transactions on trading of cryptocurrency on its platform. Fiat deposits are available through wire transfer and debit cards with a good security feature ensuring the safety of users account details in Nigeria. Fiat deposit can also come through Paynow, Paytm, Qiwi, IMPS, UPI or Interac e-transfer on the platform. SaBi has developers with over 6 years of experience working with Huobi and Huobi Cloud.