Cryptotvplus Partners with Bitmama Exchange To Improve Blockchain Awareness in Nigeria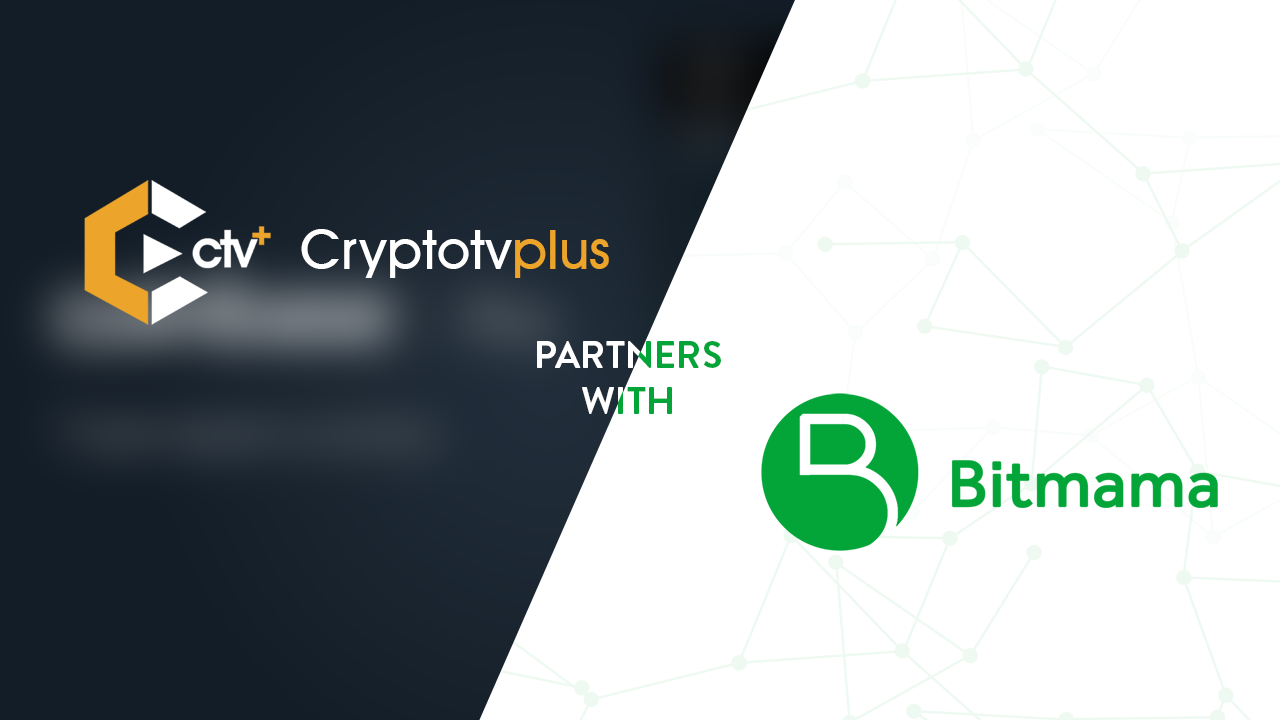 We are pleased to announce a new partnership between Cryptotvplus and Bitmama. After a long meeting on Monday February 9th 2019, both companies resolved to join forces. This partnership is to promote blockchain-awareness in Africa. This resolution came in a bid to grow the ecosystem and promote adoption.
Bitmama is an exchange that enables users to create their own wallets and purchase cryptocurrencies simply by connecting their wallets with their Bank Accounts, Credit or Debit cards, and mobile money accounts. All users have to do is input their bank verification number BVN to synchronize their account with the platform and guess what? The rest is history.
Bitmama, having just recently taken part in last year's GreenHouse lab "Demochella" Event where she pitched her product and remains one of the top 5 projects to be given start-up attention.
In areas of security and verification, customers have the option of safe guarding their funds using Two-factor authentication. This is possible with third-party apps like Google Authenticator and Authy. For more information on the working modalities on the platform, read our previous post.
Partnership in the space has not come as a shock. Recently in our previous post, we brought you the update of partnership between African Blockchain Alliance with Consensys Academy.
As you may already be aware, Cryptotvplus seeks to keep her community synced with the latest news and Information on cryptocurrency and Blockchain technology in Africa and beyond.
We are thinking to expand the services by working in close partnership. This partnership will help improve our campaign for awareness. It will help us provide newer services in the space.

– Tony Emeka CEO Cryptotvplus
For partnerships and collaborations, do write us at info@cryptotvplus.com
Italian Football Club Juventus Now Has Its own Crypto Token $JUV. 
Italian football Club Juventus has partnered with sports focused blockchain firm Socios.com to launch a cryptocurrency token $JUV.
Socios.com is the world's first blockchain-based fan voting and rewards platform. A tokenized voting platform that gives fans the power to crowd-manage their favorite sports teams.
The token which football fans can purchase via the Social' App grants holders the right to vote on certain club decisions and earn rewards.
In sport focused token offering 'Fan Token Offering FTO™, a significant number of the 20,000,000 total supply the JUV token is already available for sale to interested fans.
Giorgio Ricci, Chief Revenue Officer of Juventus speaking on the development said;
"We are proud to be the first Club to be activated by Socios.com on its platform, inaugurating a new way to interact with our fans around the world".
The price of $JUV will fluctuate according to supply and demand once the marketplace feature is launched, and Fan Tokens can be traded by fans on exchanges.
Alexandre Dreyfus, the founder and CEO of Socios.com who also commented on the partnership between both organizations said;
"99.9% of sports fans are not in the city/country of the team they are supporting. We created these fungible fans tokens to allow fans to have an influence over some fan-based initiatives".
$JUV is currently priced at around €2 (~$2.2) apiece. A limited number of these tokens are also available for free via Socios app's Augmented Reality feature, Token Hunt.
According to Socios.com, it also has other clubs that are ready to join its platform and six are already lined up for tokenization by Q1 2020.
These include Paris Saint-Germain (PSG) and Atlético de Madrid (tokens for which will be launched in late January); West Ham United, Galatasaray and A.S. Roma (in February) and esports provider OG (in March), per the announcement.
The Socios app is available to download for Android and iOS users can apply for a beta version of the app.