Cryptocurrency Prices are Plunging Again and Here's the Reason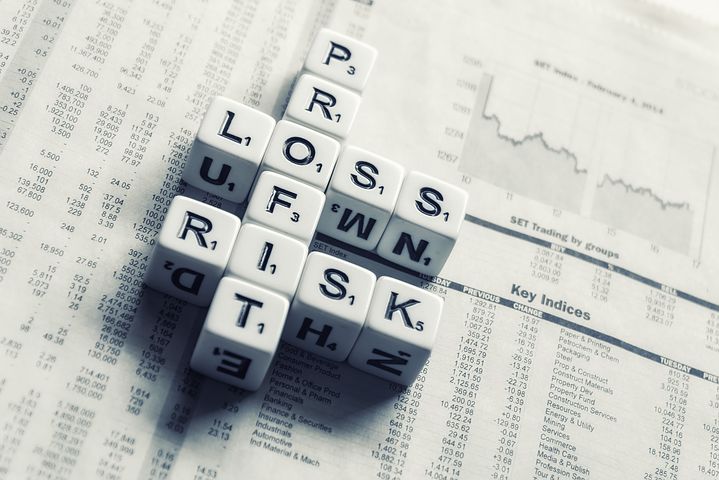 It has been a tough week with news of a sharp decline and a looming bear market. It seems cryptocurrency is taking a harder hit as compared to the traditional market. Bitcoin fell as far as 75% from its ATH in December. There are a few possible negative catalysts for the plunging of cryptocurrency prices as bitcoin is not the only one to take a hit. Other digital currencies have experienced their fair share of loss this past week. But what could be the reason for the bear market?
Bitcoin Hash Wars
The bitcoin cash network forked from Bitcoin (BTC) last year after a bitter fight between the developers who managed the community. This year another argument arose in the Bitcoin Cash camp that led to the network splitting into two groups. The new fork created two new cryptocurrencies, Bitcoin ABC and Bitcoin SV. What this disagreement in the BCH camp has caused is a chaos in the market. Exchanges had to go through a tough time decoding which cryptocurrency they wanted to trade while the market was hit with a panic as bitcoin dropped.

Unregulated Exchanges
Cryptocurrency exchanges often enjoy a certain freedom. There's no watchdog watching over their neck and this has led most investors into dumping in a lot of funds. Bitfinex a crypto exchange has been called out for using Tether Coin to artificially pump up the price of bitcoin and other digital tokens. Researchers at the University of Texas published the evidence and investigation are ongoing to determine if the price manipulation is true.
Tough Regulations
The Securities and Exchange Commission is clamping down hard on companies violating the securities law with their offerings. Across the world countries like India and China are taking crypto regulations seriously and clamping down on crypto companies. Just last week, the SEC fined two companies $250,000 each for failing to follow the proper laws for registering securities. Paragon, one of the firms, is working to legalize cannabis and utilising cryptocurrencies.
We do not know how long the bear market would hold, however, some crypto analysts are sure it wouldn't be for long. Some even think it's the market's way of testing those with weak hands and shaking them out.
What do you think might be the cause of the bear market? Share your opinion with us in the comment section below.
Image credit: Pixabay
Disclaimer:
The Information provided on the website is designed to provide helpful information regarding cryptocurrency subjects. The content is not meant to be used, nor should it be used as a basis, foundational knowledge or prerequisite for decision making regards trading. Always do your own research and due diligence before placing a trade. We are not liable for any outcome based on any content found on the site.
Crypto in Ghana: Where & How to Buy and Sell
The rise of bitcoin has spread awareness of the vast possibilities in the digital space. Cryptocurrencies has exposed people to uncensored, cheap and ultra fast means of money transfer.
It has also shown them interesting and innovative ways to exploit their various skills to build careers for themselves in the industry.
Since 2009 the Bitcoin network came alive to the phenomenal growth experienced in 2017 that saw global attention to bitcoin and cryptocurrency, the world has not been the same again.
People are beginning to see the existing financial structures cannot adequately serve their interest and cryptocurrency most especially bitcoin seems to be that very alternative or supplement which can cover the lapse of the legacy financial systems.
Bitcoin has grown from just a means of value exchange, to a store of value and very popular seen now as a new class of asset. It can be traded just stocks and commodities.
With the growing infrastructure around bitcoin and cryptocurrencies globally, it becomes imperative we examine places where anyone who wishes to get onboard the crypto industry can very well easily access bitcoin without been defrauded.
In this article, we shall look at six (6) places where crypto can be purchased in the gold filled country of Ghana.
Ebitcoinics is a popular place to purchase cryptocurrency. The cryptocurrency exchange allows users to transact on the platform to a certain limit. To exceed that limit, the user has to undergo KYC process. This can be easily done with a government issued identity card.
Buying cryptocurrency in Ghana is easier thanks to the several exchanges that operate in the country. Ebitpoint is an Accra based cryptocurrency exchange that allows users to purchase bitcoin with mobile money.
A user only needs to register an account on the exchange, deposit money then click on the Bitcoin button to purchase bitcoin.
The bitcoin immediately reflects on the wallet of the user. The exchange also features an sms alert notification service to help users in checking on their account.
This exchange just like ebitpoint allows users to purchase cryptocurrency with mobile money in Ghana. Other than crypto, the platform also helps users to receive money. Registration is simple and purchase of crypto on Bushcom is simple just lik ebitcoin.
Remintano is a peer-to-peer cryptocurrency exchange that allows users to purchase cryptocurrency in the country using the Mobile Money service.
As normal p2p exchange works, spot trading is not guaranteed as a user will have to go through list of possible buyers/sellers to choose who to transact with.
Paxful is also a peer-to-peer cryptocurrency exchange that allows users to buy or sell cryptocurrency, transact with gift cards and convert to Bitcoin. Just like Remitano, a user will have to check through buyers or sellers to find who to buy from. Registration is free.
This like Remitano and Paxful is a p2p crypto exchange. Users have to register and then choose whom to transact with.
Cryptocurrency continues to open newer avenues that could be exploited for income generation. As the industry matures in Ghana and the rest of Africa, it is expected that newer products unlike what we see today will emerge giving room for more exploration and exploitation of the technology.