Cryptocurrency Prices are Plunging Again and Here's the Reason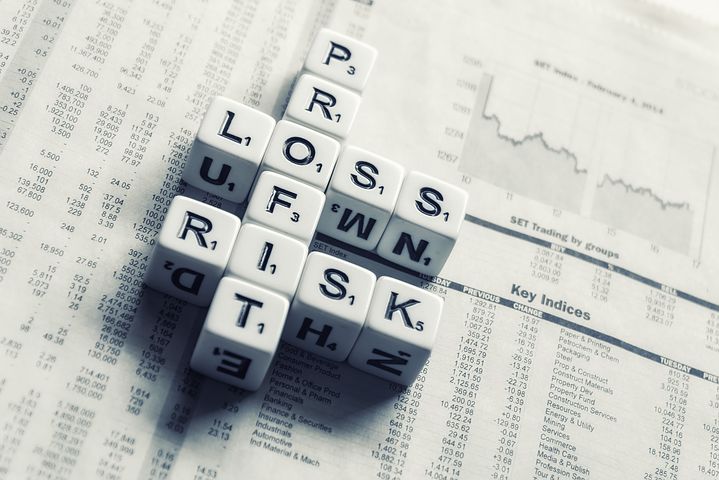 It has been a tough week with news of a sharp decline and a looming bear market. It seems cryptocurrency is taking a harder hit as compared to the traditional market. Bitcoin fell as far as 75% from its ATH in December. There are a few possible negative catalysts for the plunging of cryptocurrency prices as bitcoin is not the only one to take a hit. Other digital currencies have experienced their fair share of loss this past week. But what could be the reason for the bear market?
Bitcoin Hash Wars
The bitcoin cash network forked from Bitcoin (BTC) last year after a bitter fight between the developers who managed the community. This year another argument arose in the Bitcoin Cash camp that led to the network splitting into two groups. The new fork created two new cryptocurrencies, Bitcoin ABC and Bitcoin SV. What this disagreement in the BCH camp has caused is a chaos in the market. Exchanges had to go through a tough time decoding which cryptocurrency they wanted to trade while the market was hit with a panic as bitcoin dropped.

Unregulated Exchanges
Cryptocurrency exchanges often enjoy a certain freedom. There's no watchdog watching over their neck and this has led most investors into dumping in a lot of funds. Bitfinex a crypto exchange has been called out for using Tether Coin to artificially pump up the price of bitcoin and other digital tokens. Researchers at the University of Texas published the evidence and investigation are ongoing to determine if the price manipulation is true.
Tough Regulations
The Securities and Exchange Commission is clamping down hard on companies violating the securities law with their offerings. Across the world countries like India and China are taking crypto regulations seriously and clamping down on crypto companies. Just last week, the SEC fined two companies $250,000 each for failing to follow the proper laws for registering securities. Paragon, one of the firms, is working to legalize cannabis and utilising cryptocurrencies.
We do not know how long the bear market would hold, however, some crypto analysts are sure it wouldn't be for long. Some even think it's the market's way of testing those with weak hands and shaking them out.
What do you think might be the cause of the bear market? Share your opinion with us in the comment section below.
Image credit: Pixabay
Disclaimer:
The Information provided on the website is designed to provide helpful information regarding cryptocurrency subjects. The content is not meant to be used, nor should it be used as a basis, foundational knowledge or prerequisite for decision making regards trading. Always do your own research and due diligence before placing a trade. We are not liable for any outcome based on any content found on the site.
Only Bitcoin & Ethereum Are Sufficiently Decentralized to be a Base Trust Layer for Applications – Joseph Lubin
Co-founder of Ethereum and founder of ConsenSys, Joseph Lubin has said that bitcoin and ethereum are the only sufficiently decentralized blockchains to be a base trust layer for applications.
Joe Lubin made this statement in an interview in Hong Kong FinTech Week. There are good competitors and there are good marketing projects, Lubin said. He went further saying, Tron is an excellent marketing project and others like it and some of these are not necessarily intellectually honest and not technologically strong or rigorous.
However, he did noted some projects to be high quality technology projects, such as Polkadot, Avalanche etc.
He said both bitcoin and ethereum are the only sufficiently decentralized blockchains to be a base trust layer for applications for the planet.
According to Lubin, to be a base trust layer, a project will need to issue a token broadly and equitably. The project will also have to raise or gather enough revenue so that it can build its project and continue to build it out and maintain it. This will also require a vibrant, large and growing community to be successful.
Regulatory compliance is a serious challenge which crypto projects will have to deal with. According to Lubin, this was something both bitcoin and ethereum didn't have to deal with at its early times. He said if any project is hoping to aspire to be a massively decentralized base trust layer it will ill have to overcome the challenges but it will be very very difficult for even a technically very strong project to challenge the early head start and the massive network effect that Ethereum has.
The community behind the two largest cryptocurrencies by market capitalization is gigantic compared to other networks. Just recently, some group of people founded a decentralized autonomous organisation DAO to market the ethereum blockchain. Though the activities of the DAO hasn't been made completely public, it's worth mentioning that Ethereum co-founder and now founder of Cardano Blockchain Project, Charles Hoskinson, because there was no consensus to commercialize the Ethereum blockchain despite the desire for Ethereum to be global settlement layer.