Cryptocurrency Prices are Plunging Again and Here's the Reason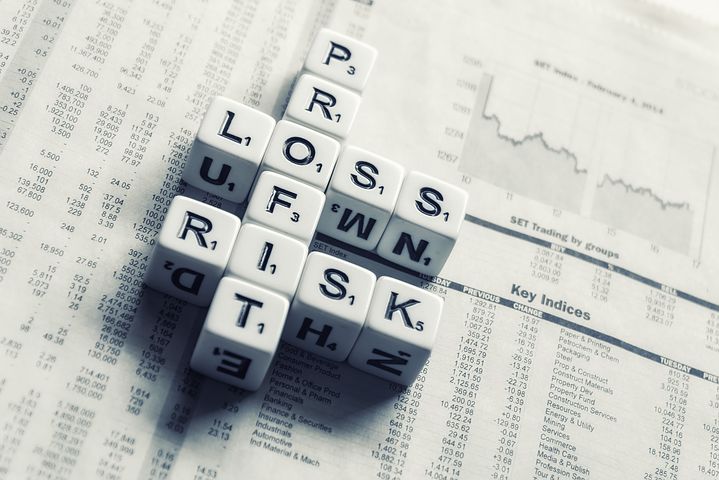 It has been a tough week with news of a sharp decline and a looming bear market. It seems cryptocurrency is taking a harder hit as compared to the traditional market. Bitcoin fell as far as 75% from its ATH in December. There are a few possible negative catalysts for the plunging of cryptocurrency prices as bitcoin is not the only one to take a hit. Other digital currencies have experienced their fair share of loss this past week. But what could be the reason for the bear market?
Bitcoin Hash Wars
The bitcoin cash network forked from Bitcoin (BTC) last year after a bitter fight between the developers who managed the community. This year another argument arose in the Bitcoin Cash camp that led to the network splitting into two groups. The new fork created two new cryptocurrencies, Bitcoin ABC and Bitcoin SV. What this disagreement in the BCH camp has caused is a chaos in the market. Exchanges had to go through a tough time decoding which cryptocurrency they wanted to trade while the market was hit with a panic as bitcoin dropped.

Unregulated Exchanges
Cryptocurrency exchanges often enjoy a certain freedom. There's no watchdog watching over their neck and this has led most investors into dumping in a lot of funds. Bitfinex a crypto exchange has been called out for using Tether Coin to artificially pump up the price of bitcoin and other digital tokens. Researchers at the University of Texas published the evidence and investigation are ongoing to determine if the price manipulation is true.
Tough Regulations
The Securities and Exchange Commission is clamping down hard on companies violating the securities law with their offerings. Across the world countries like India and China are taking crypto regulations seriously and clamping down on crypto companies. Just last week, the SEC fined two companies $250,000 each for failing to follow the proper laws for registering securities. Paragon, one of the firms, is working to legalize cannabis and utilising cryptocurrencies.
We do not know how long the bear market would hold, however, some crypto analysts are sure it wouldn't be for long. Some even think it's the market's way of testing those with weak hands and shaking them out.
What do you think might be the cause of the bear market? Share your opinion with us in the comment section below.
Image credit: Pixabay
Disclaimer:
The Information provided on the website is designed to provide helpful information regarding cryptocurrency subjects. The content is not meant to be used, nor should it be used as a basis, foundational knowledge or prerequisite for decision making regards trading. Always do your own research and due diligence before placing a trade. We are not liable for any outcome based on any content found on the site.
Bitcoin Donations Pouring In for Russia's Main Opposition Alexei Navalny
Russia's main opposition Alexei Navalny is once again on the spotlight having received up to 591 bitcoins valued at about $3 million at current market prices through his official donation address for his organization.
Alexei Navalny who faces so many backlashes from the Putin government in Russia and also political victimization and arrests even up to being banned from participating as a candidate in the last presidential elections in Russia against Vladimir Putin was recently reported by a pro-Putin television network to have most corruption investigative activities tied to huge donations pouring in alleging it to be involved in paid political hits.
Navalny runs an investigative center, the Anti-Corruption Foundation (FBK), a whistleblower organization that regularly publishes alleged corrupt activities of government officials, not sparing high ranking officials such as the prime minister Dimitri Medvedev and  even the attorney general, Yuri Chaika
An anonymous Telegram channel on Monday known as "FBK Staffer's Confession," alleged the correlation between several huge donations to the Navalny organization's wallet a few days before FBK published one of such investigation, alleging FBK is involved in paid political hits. This accusation was aired in major mainstream Russian media most of which are pro-Putin.
FBK through its chief of staff vehemently denied this allegation when contacted by Znak, a Russian news publication agency. Leonid Volkov FBK's chief of staff  denied any connection between the transactions and its investigations, in his rebuttal he said the anonymous blogger "dragged the non-existent facts together in by the head and shoulders."
Volkov continued:
"You can say that each time Encke's Comet approaches the Earth it coincides with a big war: 1914 (First World War), 1941 (World War II) and 2014 (War on Eastern Ukraine). But its rotation period is three years, and it approached the Earth many times when there were no big wars."
Navalny's bitcoin wallet address conspicuously appearing on its official website have seen as much as 2000 transactions including donations and withdrawals since 2016 after receiving its very first donation. This is noticed as every transaction on the bitcoin address is open and transparent for everyone to see due to its decentralized ledger technology.
Navalny is not only the dissenting voice or movement in the Russian political space that has been involved in bitcoin donations, there are many others including Zona.Media and The Insider, as well as internet freedom movement Roskomsvoboda accept donations in bitcoin or ether but FBK appears to be the most prominent.