Cryptocurrency Prices are Plunging Again and Here's the Reason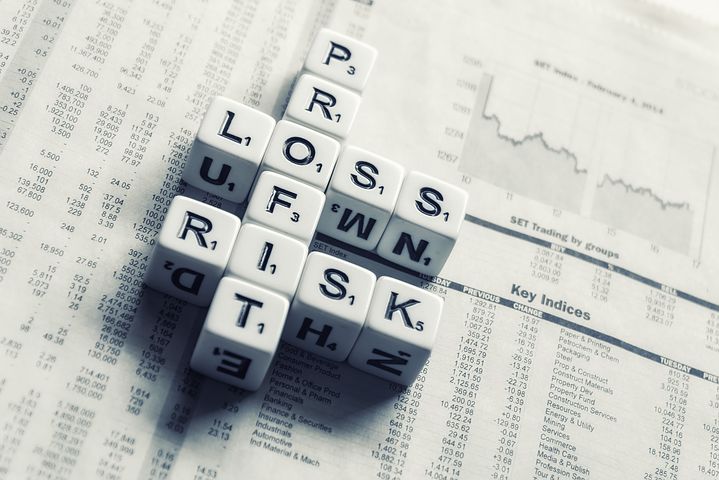 It has been a tough week with news of a sharp decline and a looming bear market. It seems cryptocurrency is taking a harder hit as compared to the traditional market. Bitcoin fell as far as 75% from its ATH in December. There are a few possible negative catalysts for the plunging of cryptocurrency prices as bitcoin is not the only one to take a hit. Other digital currencies have experienced their fair share of loss this past week. But what could be the reason for the bear market?
Bitcoin Hash Wars
The bitcoin cash network forked from Bitcoin (BTC) last year after a bitter fight between the developers who managed the community. This year another argument arose in the Bitcoin Cash camp that led to the network splitting into two groups. The new fork created two new cryptocurrencies, Bitcoin ABC and Bitcoin SV. What this disagreement in the BCH camp has caused is a chaos in the market. Exchanges had to go through a tough time decoding which cryptocurrency they wanted to trade while the market was hit with a panic as bitcoin dropped.

Unregulated Exchanges
Cryptocurrency exchanges often enjoy a certain freedom. There's no watchdog watching over their neck and this has led most investors into dumping in a lot of funds. Bitfinex a crypto exchange has been called out for using Tether Coin to artificially pump up the price of bitcoin and other digital tokens. Researchers at the University of Texas published the evidence and investigation are ongoing to determine if the price manipulation is true.
Tough Regulations
The Securities and Exchange Commission is clamping down hard on companies violating the securities law with their offerings. Across the world countries like India and China are taking crypto regulations seriously and clamping down on crypto companies. Just last week, the SEC fined two companies $250,000 each for failing to follow the proper laws for registering securities. Paragon, one of the firms, is working to legalize cannabis and utilising cryptocurrencies.
We do not know how long the bear market would hold, however, some crypto analysts are sure it wouldn't be for long. Some even think it's the market's way of testing those with weak hands and shaking them out.
What do you think might be the cause of the bear market? Share your opinion with us in the comment section below.
Image credit: Pixabay
Disclaimer:
The Information provided on the website is designed to provide helpful information regarding cryptocurrency subjects. The content is not meant to be used, nor should it be used as a basis, foundational knowledge or prerequisite for decision making regards trading. Always do your own research and due diligence before placing a trade. We are not liable for any outcome based on any content found on the site.
Trump Expresses his opinion on Crypto, Libra; Binance to burn $2.4 billion worth of BNB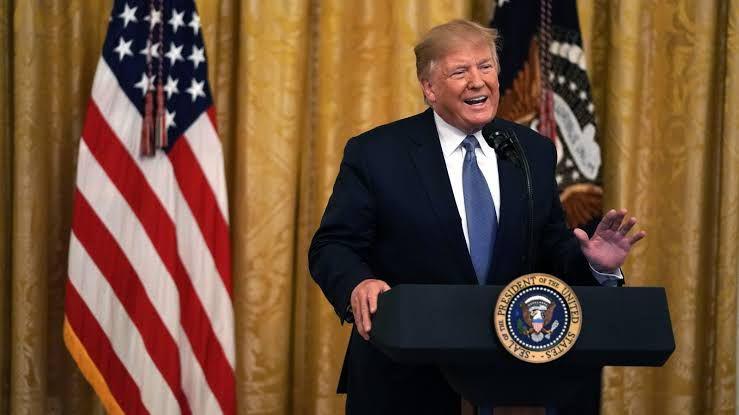 Trump via a tweet has posted hours ago expressed his opinion on cryptocurrency clearly defferentiating Bitcoin and other Cryptocurrency as well as on Libra the Facebook Global Cryptocurrency which it unveiled in June 2019 and to commence operations in January 2020.
According to Trump, he is not a Fan of Bitcoin and other cryptocurrencies which he describe as not money and highly volatile and basede on thin air. He went further to say unregulated Crypto Assets can facilitate unlawful behavior, including, drug trade and other illegal activities.
….Similarly, Facebook Libra's "virtual currency" will have little standing or dependability. If Facebook and other companies want to become a bank, they must seek a new Banking Charter and become subject to all Banking Regulations, just like other Banks, both National…

— Donald J. Trump (@realDonaldTrump) July 12, 2019
On Libra, the 45th President of the free world openly said Libra will have little standing and Facebook and other firms want to be come a bank they should and must seek a banking charter and be subject to all banking regulations both nationally and internationally.
As a true President and the first man in the country, he declared the US Dollars as the only currency in the USA and that it is stronger than ever, dependable and by far the most dominant currency worldwide.
As usual, the crypto enthusiast on Twitter had their own opinion to comment on the post by POTUS.
Bitcoin is a threat to Trump and his massively failing enterprises. How would he be able to launder money as he's done to keep his flailing businesses afloat ? His golf clubs are in need of immediate cash etc. This man was the only person to bankrupt a casino

— failingtrump (@failingtrump1) July 12, 2019
In another news, top exchange Binance has announced after burning their quarterly alloted BNB tokens that they will burn their Team allocated Binance Coin BNB which is a total of 80BNB currently worth $2.4 billion.
During one of the first IEOs on the Exchange, investors were unable to participate thus a public outcry with Binance coming to the rescue by instituting a Lottery system which saw users holding a certain number of BNB before being able to participate in IEOs on the exchange. This cause a rise in the value of the BNB.
This move by Binance amongst others will see Binance Coin hitting astronomical height in the next few months to years. We can't wait to see what the chats will say in few five years time.