Cryptocurrency Powered Solar Mini-Grids Set for Launch in rural Kenya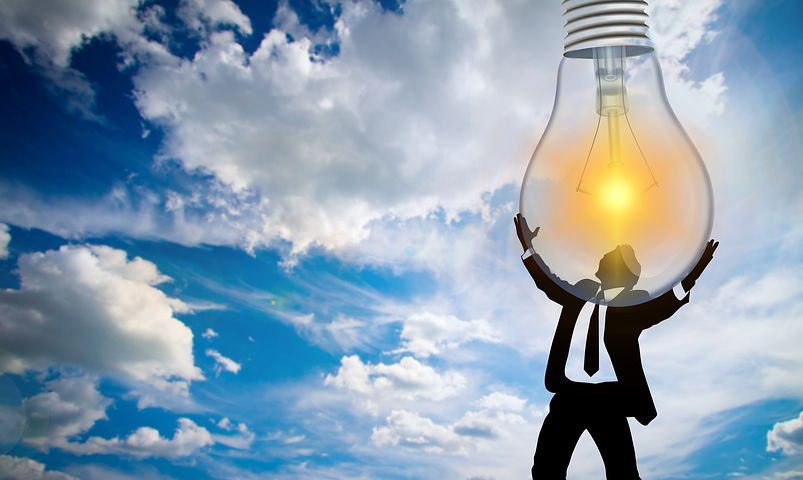 Sun Exchange, a solar micro-leasing marketplace is in the news again and this time, the firm is partnering with Powerhive, a rural mini-grid solutions provider. The duo recently announced a new initiative, which will utilise cryptocurrency to increase global energy consumption, but they are beginning with rural Kenya. The new partnership will see Powerhive named as the exclusive recipient of the proceeds assigned to the solar project from the sales of the Sun Exchange SUNEX digital rewards token.
Abraham Cambridge, Founder & CEO, Sun Exchange explains, "The cryptocurrency community is made up of inspired individuals eager for more than just financial gain. Our partnership with Powerhive underscores the SUNEX token sale opportunity to support a crypto project geared directly towards reducing global inequality and climate impact." He further explained,
"Together, we are working towards a world where no one is forced to cook with unsafe kerosene or wood-burning stoves, no child has to worry about how they will study after dark, and lack of energy access ceases to propel cycles of poverty."
With more than 1 billion people lacking access to electricity across the globe, the Sun Exchange is making a difference. Sun Exchange members will subsequently be offered the sale of the solar panels that make up these projects, they will be able to own cells within the projects and earn 'solar-powered money' money from the electricity the projects produce. A capital of about $23 million has been proposed to accelerate Powerhive's solar-powered mini-grid roll out. The project is funding approximately 150 new projects, which will provide power to 175,000 people who currently lack power.
Christopher Hornor, Founder and CEO of Powerhive explains, "Over the past seven years Powerhive has built a vertically integrated platform that allows us to identify, construct and operate the highest quality and lowest cost solar-powered mini-grids in Africa." He continued saying, "At the heart of our projects are the communities we serve. By providing the power platform first and then layering in productive use programmes, we create a virtuous cycle of economic and personal empowerment that provides steady profits for both our customers and our investors. Our partnership with Sun Exchange will now give almost anyone the opportunity to invest in innovative low-carbon development projects in Africa and beyond."
What do you think about the partnership? Share your opinion with us in the comment section below.
Image credit: pixabay,
Disclaimer:
The Information provided on the website is designed to provide helpful information regarding cryptocurrency subjects. The content is not meant to be used, nor should it be used as a basis, foundational knowledge or prerequisite for decision making regards trading. Always do your own research and due diligence before placing a trade. We are not liable for any outcome based on any content found on the site.
US Treasury believes Libra could be used for Money Laundering or Financing Terrorism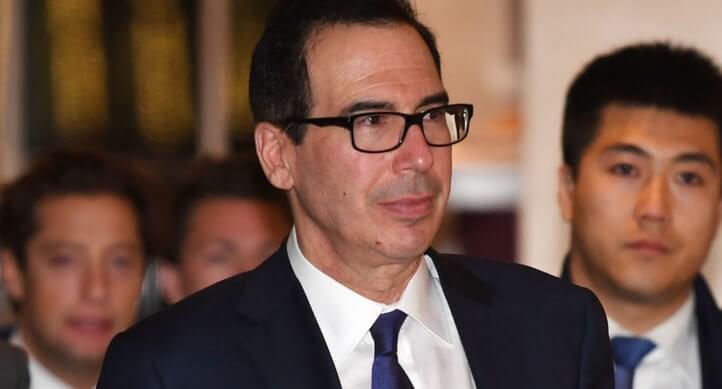 The 77th Secretary of the US Treasury had in a Press Conference held in the White House made known government position on the Facebook attempt into cryptocurrency. In the Conference, the Secretary expressed the concerns over Facebook Libra and Calibra saying it could be used for money laundering or financing of terrorism.
Facebook has since last year 2018 been preparing for its move into cryptocurrency by hiring engineers, a move after it had place a ban on crypto ads a year before. In June 2019, the social media giant released its white paper outline its goal to build a new financial system using the blockchain with massive corporations ranging acting as validators.
The attempt to create its "globalcoin" attracted backlash from the crypto community and as well as countries of the world which say the move as a threat to their local currency. Chiefly amongst the latest move by a foreign nation is the India's decision to have nothing to do with Libra within its sovereign borders.
Facebook upon releasing the Libra white paper received a correspondence from the US Congress signed by Maxine Waters amongst others asking it to halt Libra or risk the emergence of a new Swiss financial system that is too big to fail. Congress requested Facebook to appear before it. The date is set for July 16, however, and top US officials are expressing their position on the Libra and its fate appears hanging.
The 45th Leader of the free world has few days ago said the Facebook Libra will have "little standing". A comment which US Treasury Secretary Mnuchin credited as the President's personal opinion and not that of the State. However, in the Press Conference today, the Secretary said the Treasury has very serious concerns Libra could be used for money laundering or financing terrorism.
"……..the overall goal is to maintain the integrity of the financial system and protect it from abuse." – Steve Mnuchin
And as cryptocurrencies has been exploited by many players to facilitate illegal activities such as cybercrime, tax evasion, illicit drugs, human trafficking, While the US government welcomes innovations that may improve the efficiency of the financial system and expand access to financial services, Libra poses a threat to the financial stability and integrity of the US financial system.
Facebook is currently trading as at press time at $203 showing a closing loss of 0.47% after opening at $204 and reaching a height of $205.53 today.