Crypto Payments comes to 6000 Stores.

Two major Korean companies aim at bringing cryptocurrencies to outlets by the first half of the year. The partnership between Bithumb which is a Major South Korean cryptocurrency exchange and Pay's which is a mobile payment service provider aims at bringing cryptocurrencies to about 6,000 outlets with planned expansion to 8,000 by the end of the year.
One of the agendas of the partnership is to fuel the adoption and use of cryptocurrency payments in wider stream society. The partnership which was officially announced on Monday, a Bithumb official had this to say
"We have taken a landmark step. We will try hard to set up an environment in which cryptocurrencies are used extensively"
Bithumb's marked push to propel cryptocurrency payments follows news of South Korean internet giant Kakao Corp, the operator of a subsidiary that runs major crypto exchange UpBit, reportedly integrating cryptocurrency payments for 12,000 merchants and millions of users across its platforms that include KakaoTalk, KakaoPay, KakaoStory, and KakaoTaxi, among others.
Bithumb has also partnered South Korea's largest hotel booking platform in recent weeks to integrate cryptocurrency payments. The exchange explained that barcodes will be created in mobile apps, allowing customers to make payments at cafes and restaurants using their cryptocurrencies held at the exchange.
The effort to foster a cryptocurrency payments ecosystem is reminiscent of similar moves in Japan wherein a number of retailers have begun accepting cryptocurrencies like bitcoin. In Australia, a similar partnership between a domestic crypto exchange and a payments provider has seen 1,200 newsstands across the country now equipped to sell bitcoin and ethereum to everyday citizens.
The Son of South Africa's President Aims to Conserve Wildlife with Crypto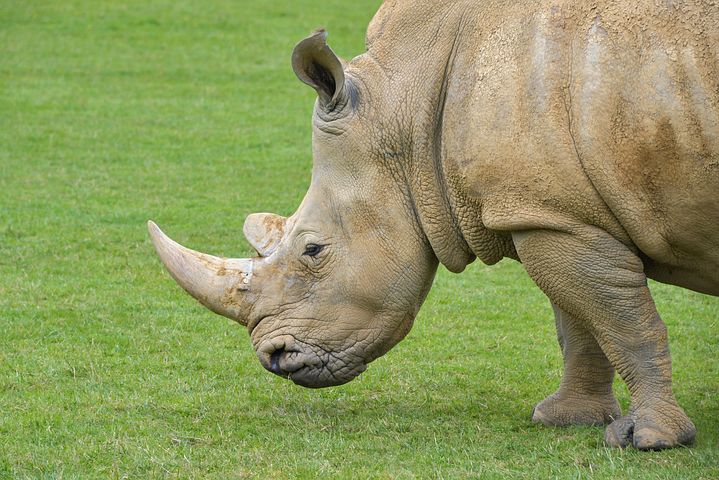 Tumelo Ramaphosa, the youngest son of the President of South Africa, President Cyril Ramaphosa is creating innovations through the blockchain and cryptocurrency. Tumelo who has been in the blockchain space since 2010 aims to revolutionise the auction sector as well as conserve wildlife. With his company, StudEx Wildlife, Tumelo is digitizing animals by placing them on the blockchain where each animal can be bred, traded or sold and the value will be shared amongst investors.
StudEx Wildlife aims to turn endangered species to digital tokens. The company has had the plans in motion since 2016, and aims to utilise the funds raised from its Initial Coin Purchase (ICO) to fund a conservation where animals under threats of extinction will be tracked. South African Private Farmers can also reproduce endangered species and auction the animals. StudEx aims to take the auctions to a global level.
Tumelo explained, "In many ways, StudEx is trying to create and decentralize this monopoly that happens in South Africa. You have farms where farmers have their animals, with StudEx we'd be able to raise more funds through initial coin offers on the animals." He also revealed that the firm aims to acquire industrial drones for the purpose of their conservative objectives. This would aid in tracking animals. He also revealed another aspect of the firm he says, "StudEx is a VR business. We have a VR application in development where you can immerse yourself in the world and see what the drone is seeing." This would help investors in seeing what they are investing in or the animals they have invested in."
Tumelo who has been in the crypto space for a while now aims to conserve wildlife and endangered species through its funding system.
What do you think about StudEx Wildlife? Share your opinion with us in the comment section below.
Image credit: pixabay,
Disclaimer:
The Information provided on the website is designed to provide helpful information regarding cryptocurrency subjects. The content is not meant to be used, nor should it be used as a basis, foundational knowledge or prerequisite for decision making regards trading. Always do your own research and due diligence before placing a trade. We are not liable for any outcome based on any content found on the site.