Crypto Payments comes to 6000 Stores.

Two major Korean companies aim at bringing cryptocurrencies to outlets by the first half of the year. The partnership between Bithumb which is a Major South Korean cryptocurrency exchange and Pay's which is a mobile payment service provider aims at bringing cryptocurrencies to about 6,000 outlets with planned expansion to 8,000 by the end of the year.
One of the agendas of the partnership is to fuel the adoption and use of cryptocurrency payments in wider stream society. The partnership which was officially announced on Monday, a Bithumb official had this to say
"We have taken a landmark step. We will try hard to set up an environment in which cryptocurrencies are used extensively"
Bithumb's marked push to propel cryptocurrency payments follows news of South Korean internet giant Kakao Corp, the operator of a subsidiary that runs major crypto exchange UpBit, reportedly integrating cryptocurrency payments for 12,000 merchants and millions of users across its platforms that include KakaoTalk, KakaoPay, KakaoStory, and KakaoTaxi, among others.
Bithumb has also partnered South Korea's largest hotel booking platform in recent weeks to integrate cryptocurrency payments. The exchange explained that barcodes will be created in mobile apps, allowing customers to make payments at cafes and restaurants using their cryptocurrencies held at the exchange.
The effort to foster a cryptocurrency payments ecosystem is reminiscent of similar moves in Japan wherein a number of retailers have begun accepting cryptocurrencies like bitcoin. In Australia, a similar partnership between a domestic crypto exchange and a payments provider has seen 1,200 newsstands across the country now equipped to sell bitcoin and ethereum to everyday citizens.
MoneyGram's New Time Remittance Technology backed by Visa not Ripple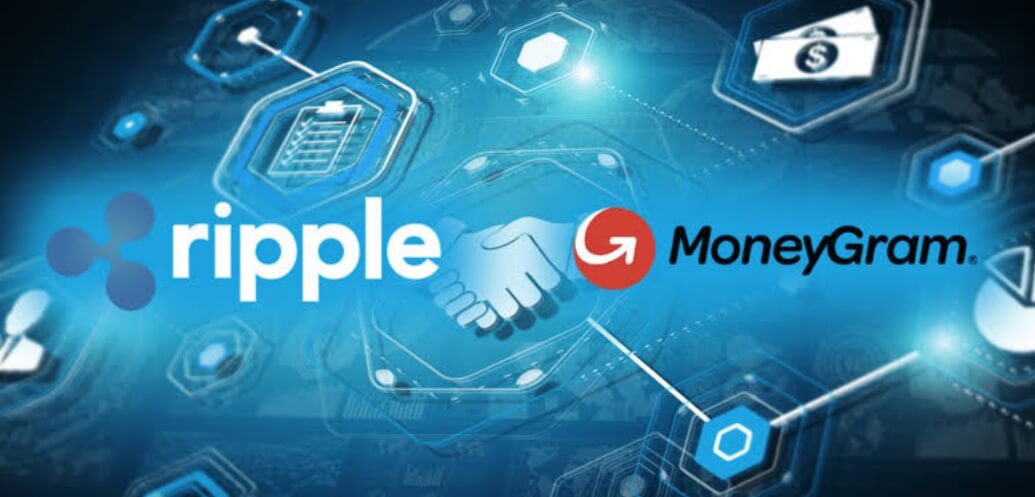 A new service introduced by remittance giant (MoneyGram) which allows users to send and receive money in real-time has been credited to visa and not the work of its blockchain-based partner (Ripple) in an announcement by representatives of the company.
The recently launched Fastsend, a new service which allows clients to send money in real-time to a phone number through a mobile application or dedicated website. While responding to enquiries from news sources about the latest concept, it was revealed to much surprise that MoneyGram did not make use of the technology of Ripple to achieve the latest product.
Do we need blockchain for real-time settlements?
MoneyGram Chief Operating Officer, Kamila Chytil informed news sources that FastSend makes use of Visa's Direct Original Credit Transaction to send funds to bank accounts making use of Debit card deposit which is clearly not blockchain-backed or related.
Without the need for DLT, the dedicated website and app make use of an open-source cloud-based microservices. Chytil further stated that although Ripple is not involved in the new product, the firm still makes use of Ripple's blockchain in other fields of the company.
Also, Chytil made mention of MoneyGram's continuous effort on how to utilize blockchain in areas where it could assist to solve data privacy and regulatory obligations via distributed ledger technology. In her remarks, she spoke highly of DLT technology and cryptocurrencies, stating that the firm believes blockchain to be the future of global cross border payments and transfer of money.
As MoneyGram continues to research on the multiple use cases in order to tap into Ripple's tools while integrating with the recent version of Ripple's service suit to introduce cash-out service to all network members.
It is worth noting that Ripple is gaining increased support and approval among financial institutions to provide them with its DLT services in Africa with the National Bank of Egypt joining its network, this has been seen as a welcome development as it would do well for the inward remittance within the region the Ripple Network.