Chinese Stock Exchange: War against False cryptocurrency affiliation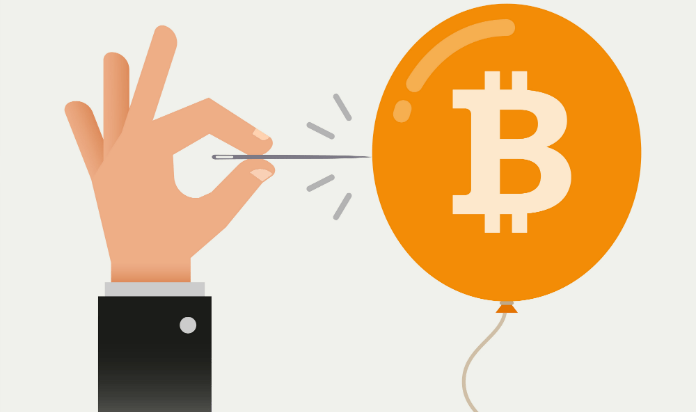 The Chinese stock exchange in a bid to ward off companies from issuing misleading information in order to drive hype around their company's share price by affiliating with blockchain technology which would increase their share price potentially.
The Shenzhen stock exchange announced its intention of covering every loophole of every business who intends to mislead any investor by falsely associating themselves with "distributed ledger technology", or blockchain.
The statement came as a result of the recent share price increase of Zheijiang Enjoyor Electronics Co. which was as a result of a blockchain-related announcement approximately one week ago. The 10% trading limit which was what triggered the statement and investigation came from the announcement claiming that an affiliate company of Enjoyor Electronics had entered into a partnership with a forensic sciences center based in Zhengjiang which will see the launch of what the company described as the worlds first blockchain-based electrical data forensic certificate.
This crackdown was as a result of several companies in recent months whos share price skyrocketed due to affiliation to bitcoin, blockchain or any other cryptocurrency. An example was the case of Long Island iced tea corp who was a beverage company; who is now known as Long Blockchain Corporation saw its share price increase by over 400% after the name change.
In a similar trend, Skpeople fruit juice also doubled their share value by renaming to Future Fintech, a company based in Hong-Kong.
This trend is beginning to gain waves as embracing blockchain innovation to boost stock prices appears to have begun to take off in mainland China. According to China Money Network, "More than 20 listed companies have been questioned by the Shenzhen and Shanghai exchanges about their suspicious speculation on blockchain."
Shenzhen Exchange has stated that it "will closely monitor relative companies' disclosure and their stocks in the secondary market. Companies that use blockchain to speculate and mislead investors will receive disciplinary punishment, and severe violations will be reported to the China Securities Regulatory Commission."
After Shenzhen Exchange's announcement, Shanghai Exchange followed suit, announcing that 20 companies listed on its exchange appear to be speculating on blockchain technology. Shanghai Exchange has stated that in several instances it has imposed trading halts and requested businesses to divulge information regarding ties to the blockchain industry.
Yahoo Finance Adds Cryptocurrency Market Data on its Website
US based financial news firm, Yahoo Finance has partnered with Coinmarketcap to add cryptocurrency market data on its website amongst other financial reporting data.
The data which is supplied by the popular cryptocurrency market data aggregator Coinmarketcap now allow visitors on the website to track the prices of cryptocurrencies daily.
Currently available on the website are 118 cryptocurrencies ranked in the order of their market capitalization. The price data on the website are denomination in USD.
The website has a feature which it calls Heatmap View. It allows visitors to see the price actions on each crypto assets. A red signal shows the asset has dipped while a green signal reveals a gain in the asset.
Registered users can add any cryptocurrency to their portfolios.
Just like coinmarketcap reports, the Yahoo Finance website also reports detailed information on each cryptocurrency it has listed in its website.
The website reports on each website various market data such as current price, changes in percentage and amount, market capitalization, volume and circulating supply.
Yahoo finance also have individual pages for each cryptocurrency listed on the website. Yahoo Finance was quoted saying "We are thrilled about this partnership which comes timely as we continue to level up our game with the new liquidity-based metrics for ranking market-pairs and an improved pricing algorithm coming soon."
Other than data from Coinmarketcap, Yahoo Finance also have two indices Crypto 200 (including Bitcoin) and Crypto 200 EX (i.e. excluding Bitcoin)
The data on the website incorporates pricing from over 200 exchanges, according to the Finance reporting organization, the indices provide exposure to the broader cryptocurrency market by including the cryptocurrencies that represent more than 90% of global market capitalization as of the index launch date.
Its daily newsletter and blog content will also be integrated into the news stream on finance site's cryptocurrency screener landing page as well as the individual cryptocurrency pages.
The firm said in the future, it will plan to produce more educational video features, which it hopes will further add to the educational content on the website.
Image: Yahoo Finance