Chinese Principal Fired for Mining Crypto on School's Electricity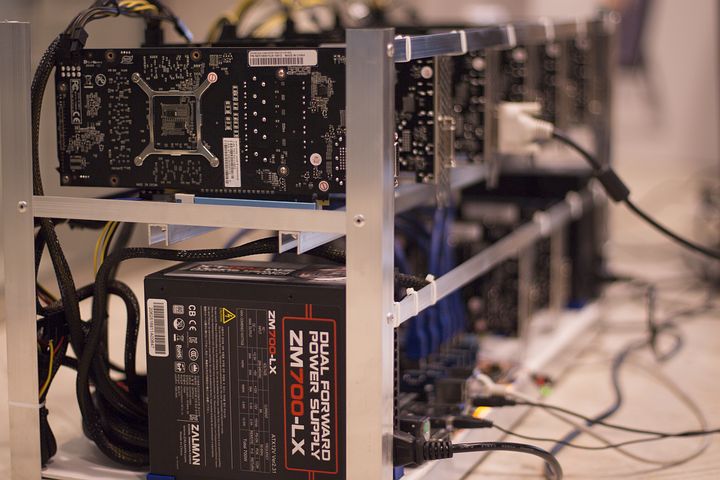 Free electricity is usually seen as an opportunity to mine cryptos. However, luck ran out on the Principal of a school in China who was discovered to be using the school's electricity for mining. The principal, Lei Hua has been fired for using the electricity of the school to mine Ethereum. Lei Hua who was the principal of Puman Middle School, Chenzhou had set up an Ethereum mining operation with 8 mining rigs, which had been running for an undisclosed period of time.
South China Morning reports that the principal started the mining operations from home last year in June. However, his mining machine which is worth 10,000 yuan, consumed more than 21 kilowatt-hours power per day. The principal had to switch to another source of power in order not to pay the rising bill. His solution was to relocate the machine to the school.
For 12 months, the principal managed to deceive everyone and even when the electricity bill became high, he blamed the power consumption on the school's air conditioners (ACs) and heaters. The principal was not the only one involved as the deputy headmaster of the school was also mining Ethereum using the same power supply of the school. However, the mining activity kept interfering with the school's computer network making it difficult to teach normally.
Things came to a halt when the operation was eventually uncovered by staff members who were curious about the whirring noise that was heard continuously all day and night in the school. In October, principal Lei was fired from his post, while the deputy headmaster was given a warning. The money realized from the illicit mining has been seized by the local authority. Although Officials did not specify how much money was recovered.
China has placed strict restrictions on over the counter (OTC) and pair to pair (P2P) trading. However, despite the government's strictness on bitcoin mining,  the mining of cryptocurrencies is still ongoing in China.
What do you think about stealing power to mine cryptocurrencies? Share your opinion with us in the comment section below.
Image credit: Pixabay
Disclaimer:
The Information provided on the website is designed to provide helpful information regarding cryptocurrency subjects. The content is not meant to be used, nor should it be used as a basis, foundational knowledge or prerequisite for decision making regards trading. Always do your own research and due diligence before placing a trade. We are not liable for any outcome based on any content found on the site.
Bitcoin Donations Pouring In for Russia's Main Opposition Alexei Navalny
Russia's main opposition Alexei Navalny is once again on the spotlight having received up to 591 bitcoins valued at about $3 million at current market prices through his official donation address for his organization.
Alexei Navalny who faces so many backlashes from the Putin government in Russia and also political victimization and arrests even up to being banned from participating as a candidate in the last presidential elections in Russia against Vladimir Putin was recently reported by a pro-Putin television network to have most corruption investigative activities tied to huge donations pouring in alleging it to be involved in paid political hits.
Navalny runs an investigative center, the Anti-Corruption Foundation (FBK), a whistleblower organization that regularly publishes alleged corrupt activities of government officials, not sparing high ranking officials such as the prime minister Dimitri Medvedev and  even the attorney general, Yuri Chaika
An anonymous Telegram channel on Monday known as "FBK Staffer's Confession," alleged the correlation between several huge donations to the Navalny organization's wallet a few days before FBK published one of such investigation, alleging FBK is involved in paid political hits. This accusation was aired in major mainstream Russian media most of which are pro-Putin.
FBK through its chief of staff vehemently denied this allegation when contacted by Znak, a Russian news publication agency. Leonid Volkov FBK's chief of staff  denied any connection between the transactions and its investigations, in his rebuttal he said the anonymous blogger "dragged the non-existent facts together in by the head and shoulders."
Volkov continued:
"You can say that each time Encke's Comet approaches the Earth it coincides with a big war: 1914 (First World War), 1941 (World War II) and 2014 (War on Eastern Ukraine). But its rotation period is three years, and it approached the Earth many times when there were no big wars."
Navalny's bitcoin wallet address conspicuously appearing on its official website have seen as much as 2000 transactions including donations and withdrawals since 2016 after receiving its very first donation. This is noticed as every transaction on the bitcoin address is open and transparent for everyone to see due to its decentralized ledger technology.
Navalny is not only the dissenting voice or movement in the Russian political space that has been involved in bitcoin donations, there are many others including Zona.Media and The Insider, as well as internet freedom movement Roskomsvoboda accept donations in bitcoin or ether but FBK appears to be the most prominent.