Chinese Principal Fired for Mining Crypto on School's Electricity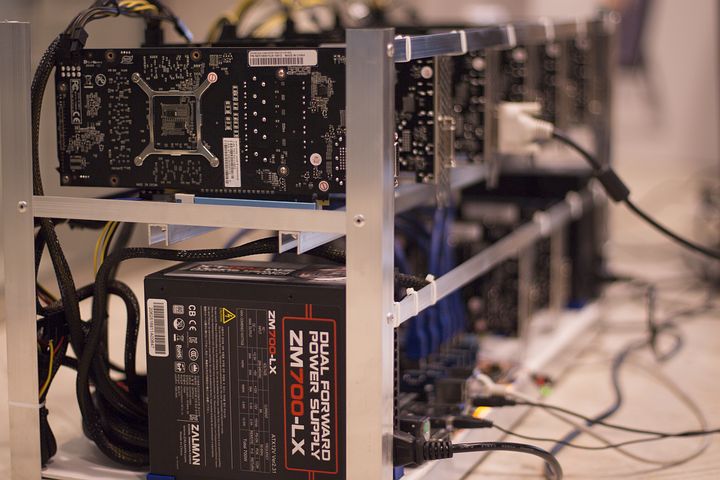 Free electricity is usually seen as an opportunity to mine cryptos. However, luck ran out on the Principal of a school in China who was discovered to be using the school's electricity for mining. The principal, Lei Hua has been fired for using the electricity of the school to mine Ethereum. Lei Hua who was the principal of Puman Middle School, Chenzhou had set up an Ethereum mining operation with 8 mining rigs, which had been running for an undisclosed period of time.
South China Morning reports that the principal started the mining operations from home last year in June. However, his mining machine which is worth 10,000 yuan, consumed more than 21 kilowatt-hours power per day. The principal had to switch to another source of power in order not to pay the rising bill. His solution was to relocate the machine to the school.
For 12 months, the principal managed to deceive everyone and even when the electricity bill became high, he blamed the power consumption on the school's air conditioners (ACs) and heaters. The principal was not the only one involved as the deputy headmaster of the school was also mining Ethereum using the same power supply of the school. However, the mining activity kept interfering with the school's computer network making it difficult to teach normally.
Things came to a halt when the operation was eventually uncovered by staff members who were curious about the whirring noise that was heard continuously all day and night in the school. In October, principal Lei was fired from his post, while the deputy headmaster was given a warning. The money realized from the illicit mining has been seized by the local authority. Although Officials did not specify how much money was recovered.
China has placed strict restrictions on over the counter (OTC) and pair to pair (P2P) trading. However, despite the government's strictness on bitcoin mining,  the mining of cryptocurrencies is still ongoing in China.
What do you think about stealing power to mine cryptocurrencies? Share your opinion with us in the comment section below.
Image credit: Pixabay
Disclaimer:
The Information provided on the website is designed to provide helpful information regarding cryptocurrency subjects. The content is not meant to be used, nor should it be used as a basis, foundational knowledge or prerequisite for decision making regards trading. Always do your own research and due diligence before placing a trade. We are not liable for any outcome based on any content found on the site.
Trump Expresses his opinion on Crypto, Libra; Binance to burn $2.4 billion worth of BNB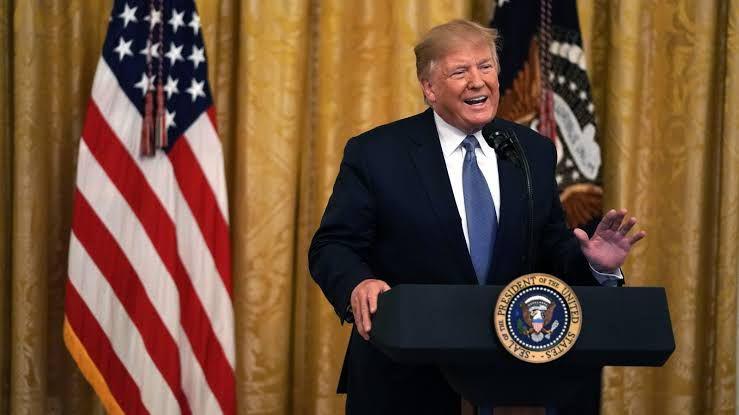 Trump via a tweet has posted hours ago expressed his opinion on cryptocurrency clearly defferentiating Bitcoin and other Cryptocurrency as well as on Libra the Facebook Global Cryptocurrency which it unveiled in June 2019 and to commence operations in January 2020.
According to Trump, he is not a Fan of Bitcoin and other cryptocurrencies which he describe as not money and highly volatile and basede on thin air. He went further to say unregulated Crypto Assets can facilitate unlawful behavior, including, drug trade and other illegal activities.
….Similarly, Facebook Libra's "virtual currency" will have little standing or dependability. If Facebook and other companies want to become a bank, they must seek a new Banking Charter and become subject to all Banking Regulations, just like other Banks, both National…

— Donald J. Trump (@realDonaldTrump) July 12, 2019
On Libra, the 45th President of the free world openly said Libra will have little standing and Facebook and other firms want to be come a bank they should and must seek a banking charter and be subject to all banking regulations both nationally and internationally.
As a true President and the first man in the country, he declared the US Dollars as the only currency in the USA and that it is stronger than ever, dependable and by far the most dominant currency worldwide.
As usual, the crypto enthusiast on Twitter had their own opinion to comment on the post by POTUS.
Bitcoin is a threat to Trump and his massively failing enterprises. How would he be able to launder money as he's done to keep his flailing businesses afloat ? His golf clubs are in need of immediate cash etc. This man was the only person to bankrupt a casino

— failingtrump (@failingtrump1) July 12, 2019
In another news, top exchange Binance has announced after burning their quarterly alloted BNB tokens that they will burn their Team allocated Binance Coin BNB which is a total of 80BNB currently worth $2.4 billion.
During one of the first IEOs on the Exchange, investors were unable to participate thus a public outcry with Binance coming to the rescue by instituting a Lottery system which saw users holding a certain number of BNB before being able to participate in IEOs on the exchange. This cause a rise in the value of the BNB.
This move by Binance amongst others will see Binance Coin hitting astronomical height in the next few months to years. We can't wait to see what the chats will say in few five years time.