Chinese Principal Fired for Mining Crypto on School's Electricity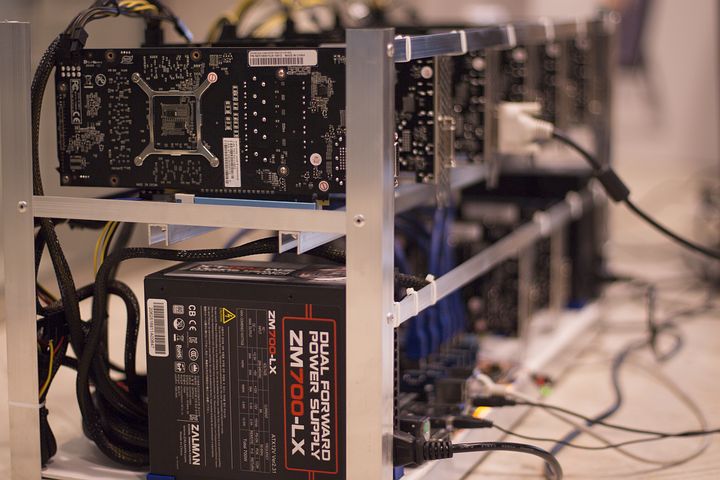 Free electricity is usually seen as an opportunity to mine cryptos. However, luck ran out on the Principal of a school in China who was discovered to be using the school's electricity for mining. The principal, Lei Hua has been fired for using the electricity of the school to mine Ethereum. Lei Hua who was the principal of Puman Middle School, Chenzhou had set up an Ethereum mining operation with 8 mining rigs, which had been running for an undisclosed period of time.
South China Morning reports that the principal started the mining operations from home last year in June. However, his mining machine which is worth 10,000 yuan, consumed more than 21 kilowatt-hours power per day. The principal had to switch to another source of power in order not to pay the rising bill. His solution was to relocate the machine to the school.
For 12 months, the principal managed to deceive everyone and even when the electricity bill became high, he blamed the power consumption on the school's air conditioners (ACs) and heaters. The principal was not the only one involved as the deputy headmaster of the school was also mining Ethereum using the same power supply of the school. However, the mining activity kept interfering with the school's computer network making it difficult to teach normally.
Things came to a halt when the operation was eventually uncovered by staff members who were curious about the whirring noise that was heard continuously all day and night in the school. In October, principal Lei was fired from his post, while the deputy headmaster was given a warning. The money realized from the illicit mining has been seized by the local authority. Although Officials did not specify how much money was recovered.
China has placed strict restrictions on over the counter (OTC) and pair to pair (P2P) trading. However, despite the government's strictness on bitcoin mining,  the mining of cryptocurrencies is still ongoing in China.
What do you think about stealing power to mine cryptocurrencies? Share your opinion with us in the comment section below.
Image credit: Pixabay
Disclaimer:
The Information provided on the website is designed to provide helpful information regarding cryptocurrency subjects. The content is not meant to be used, nor should it be used as a basis, foundational knowledge or prerequisite for decision making regards trading. Always do your own research and due diligence before placing a trade. We are not liable for any outcome based on any content found on the site.
Missing Bitcoin Mystery Solved, Mistook Wallet Pin for Password – Peter Schiff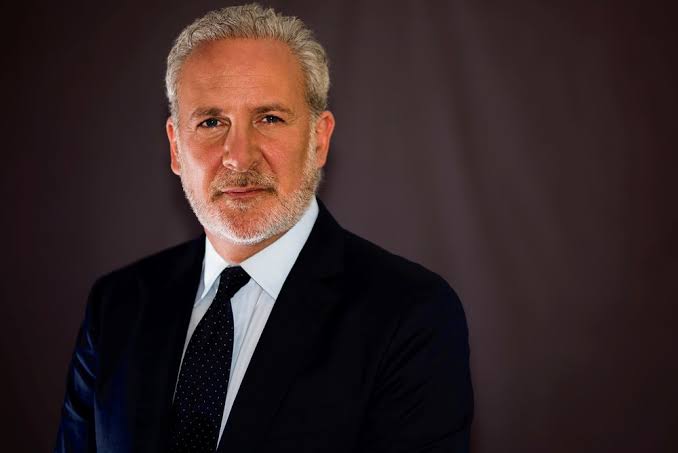 Peter Schiff has revealed the mystery behind his corrupt wallet causing him to lose his bitcoin has been solved. The crypto critic took to his Twitter account to tweet the mistake was his, as he mistook the wallet pin for his wallet password.
On the 19th of January, 2020, Peter Schiff made a tweet abusing the leading cryptocurrency by market capitalization saying it intrinsically worthless, it has no market value. This was because he at the time couldn't access his wallet.
According to Peter, "I just lost all the #Bitcoin I have ever owned. My wallet got corrupted somehow and my password is no longer valid. So now not only is my Bitcoin intrinsically worthless; it has no market value either. I knew owning Bitcoin was a bad idea, I just never realized it was this bad!."
While others offered to help, both well known names in the space and less known, others were less bothered, this however was due to his position on crypto .
A costly Mistake
According to Schiff, when Blockchain updated their app, he got logged out. Thereafter, he tried attempted logging in using his pin, the only "password" he had ever known or used. He said he never had a copy of the wallet seed phrase. And it was a costly mistake.
My #Bitcoin mystery is solved. I mistook my pin for my password. When Blockchain updated their app I got logged out. I tired logging back in using my pin, which was the only "password" I had ever known or used. I also never had a copy of my seed phrase. Honest but costly mistake!

— Peter Schiff (@PeterSchiff) January 23, 2020
Responding to a post bashing him of his ignorance on the basic of things about crypto, Peter Schiff said the most basic thing about Bitcoin is that it's not money. It also will not succeed as either a medium of exchange or store of value.
Crypto's Complexity
He further expressed his displeasure on the complexity of crypto. He said "the episode does show is how easy it is to lose your Bitcoin if you are confused about how wallets work."
Wrong. The most basic thing about Bitcoin is that it's not money. It will not succeed as either a medium of exchange or a store of value. What the episode does show is how easy it is to lose your Bitcoin if you are confused about how wallets work.

— Peter Schiff (@PeterSchiff) January 23, 2020
The complexity of crypto was a subject which creator of Ethereum Vitalik Buterin talked about a few days ago as reported by CryptoTVPlus. Vitalik said "We can and should create better wallet tech to make security easier."
Bitcoin Lost Forever
Despite efforts made to help him recover the Bitcoin in his wallet, Peter Schiff reveals that the bitcoin is lost forever.
In his words he said, "I did not get it back. I don't know the password or the seed phrase. I never did. So unless I can just guess the password I can never access the Bitcoin in that wallet."