California Embraces Blockchain With New Its New Bill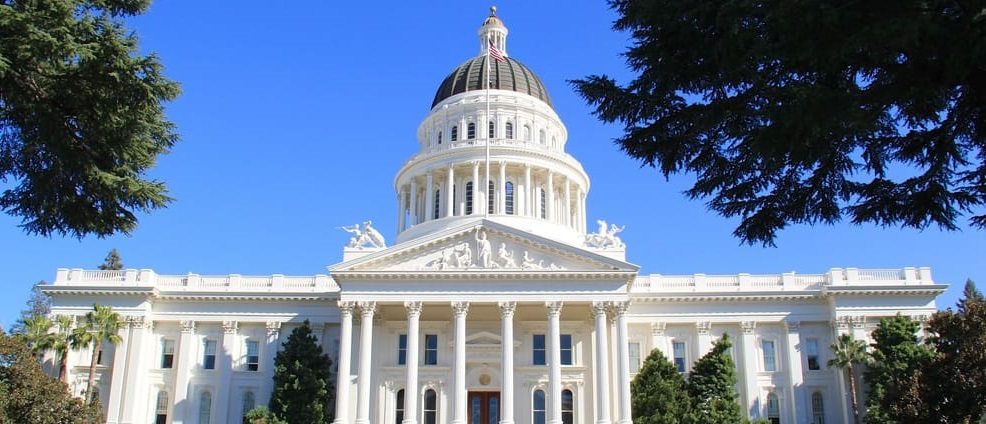 Senator Bob Hertzberg, a Democrat is making headway as a blockchain bill which he passed to the state legislator is getting lots of hearing as it is at an advanced stage.
Bob, who is representing San Fernando Valley, California introduced a bill that would allow blockchain technology into formal documentation known as a corporation's articles of incorporation throughout the state of California.
In a press release; "The world around us is changing, and government must adapt to these rapidly evolving times.
California needs to continue our legacy of taking on new and developing technologies, especially ones like Blockchain, which is being embraced worldwide and presents a strong level of security that is resistant to hacking," The Bill which is codenamed SB 838 is designed to introduce cryptography-fueled security into the issuance and transfer of corporate share certificates, which would be "recorded and kept on or by means of Blockchain technology or one or more distributed electronic networks, as specified," according to the Bill.
The senator who did not only introduce the bill to the house but is also taking it upon himself to educate his peers about the public ledger. Emphasizing his opinion, Bob points to the fact that 11 out of Forbes Fintech 50 for 2018 rely on blockchain or are somehow engaged or affiliated with cryptocurrencies. To further buttress his point that there are "multitude" of other use cases for the blockchain beyond volatile cryptocurrencies and suggested applications such as voting and land titles. Incidentally, SB 838 covers a public or private ledger that may be "driven by tokenized crypto economics or tokenless."
While Senator Hertzberg's bill is unique and targets specific functions within financial services, California would be joining other Western states that are also adopting blockchain technology. Arizona's blockchain bill recently became law, validating data stored and shared among corporations on the blockchain. Meanwhile, Colorado and Wyoming have also made strides.
Perhaps the bill could pave the way for businesses to access blockchains like JPMorgan's Quorum project, which is said to be on the block for wider access. Senator Hertzberg offers more local examples, such as UCLA and Berkeley having developed blockchain labs to promote innovation within the blockchain and cryptocurrency communities.
Do you think the bill will reach the final hearing and be passed or will be thrown out? Let's hear from you, pls leave your comments in the comment section below.
Featured Image: Shutterstock
Disclaimer:
The Information provided on the website is designed to provide helpful information regarding cryptocurrency subjects. The content is not meant to be used, nor should it be used as a basis, foundational knowledge or prerequisite for decision making regards trading. Always do your own research and due diligence before placing a trade. We are not liable for any outcome based on any content found on the site.
$36.7 Million Worth of BNB Destroyed as Binance Completes its 9th Quarterly Burn
Binance has announced the completion of its ninths quarterly burn of the BNB token. The period which is between July to September, 2019 say the burning of 2,061,888 BNB tokens worth at market value $36,700,000.
https://twitter.com/binance/status/1184708839687389185?s=19
CZ, CEO of Binance in a statement made in the exchange's blog said he will share some thoughts using the opportunity provided by the quarterly burn.
According to CZ, the last quarter burn represents a significant growth over the 2nd quarter burn. Contributing factors to the increase include new services such as the Margin Trading platform amongst other services which CZ noted are beginning to produce results.
For Q4, CZ acknowledged that services such as the Futures Trading will contribute to the Q4 burning.
Binance also mentioned that though the exchange has large user base, it could still be making the small profit compared to other exchanges in the industry.
He gave reasons for this position, one which be said it's because of Binance long term goals to fund and invest in projects that has prospects. He also cited lowest fees in the industry as a reason.
CZ pointed out that Binance does not perform a "buy back" as some people think it's better. He went further clarifying this position saying
" …..think about it: a platform's main income should already be in their native platform token, and the only way to get the "cash" to do a "buy-back" is to sell their tokens first. So, to do a "buy-back," they must sell first, then buy back. –– We believe this does not, in fact, achieve anything; it only indicates that those platforms are not holding their own tokens. They probably sell their tokens the minute they receive them."
He concluded with a question "Would you want to hold their tokens when the platforms don't hold it themselves?"
According to Binance, following the burn, there are still 185,474,825 BNB remaining