Blockchain Technology for Agriculture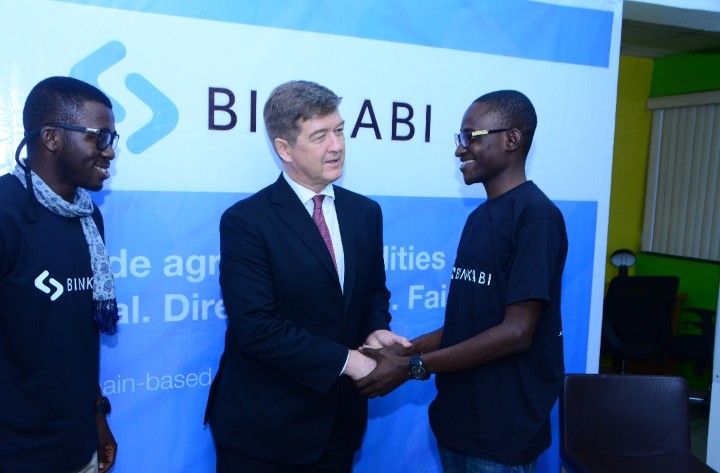 Nigeria has fertile lands that encourage agriculture and once ran an agro-economy.  London based Fintech, Binkabi hosted a meet-up on leveraging Blockchain Technology for agriculture on Wednesday, 30th May, in the city of Lagos. The educational and enlightening event was tagged "Blockchain Technology for Agriculture".
Chief Economist of Binkabi, Dr. Andrew S. Nevin and CEO, Quan Lee was live at the event where they talked about the blockchain technology and how they can move the agricultural sector forward in
Agriculture trading. They also spoke about tackling challenges in the agricultural supply chain with the use of a tokenized and
decentralised commodity trading platform. This method will be most useful in countries like Nigeria and developing economies across the world.
Binkabi is trying to play a key role in cross-border supply chain challenges faced by emerging markets. These challenges include poor market infrastructure and lack of finance, no coordination among key players, and lack of trust. The company explained in a statement,"Specifically, blockchain-based trading can help remedy an overreliance on the United States dollar as a trade settlement currency, reduce excessive middlemen in the cross-border trading process, and eliminate inefficient paper-based processes. One offshoot would be that source countries retain more value for the foods they grow and more profits are returned to farmers and SMEs, who bear the brunt of commodity price shocks."
The meetup which held at CcHub in Yaba,Lagos is one of such events that strives for inclusion of all sectors on the blockchain. With Barter Block, a blockchain-based cross-border agricultural trading platform Binkabi is developing, we can anticipate a world of fair trade system for people on the Binkabi network. The Barter Block system will allow its users  conduct physical commodity trading directly in a secure, cost-effective and decentralised manner using blockchain technology.
What do you think about Binkabi? Share your opinion with us in the comment section below.
Image credit:
Disclaimer:
The Information provided on the website is designed to provide helpful information regarding cryptocurrency subjects. The content is not meant to be used, nor should it be used as a basis, foundational knowledge or prerequisite for decision making regards trading. Always do your own research and due diligence before placing a trade. We are not liable for any outcome based on any content found on the site.
US Presidential Candidate Andrew Yang Wants Blockchain Voting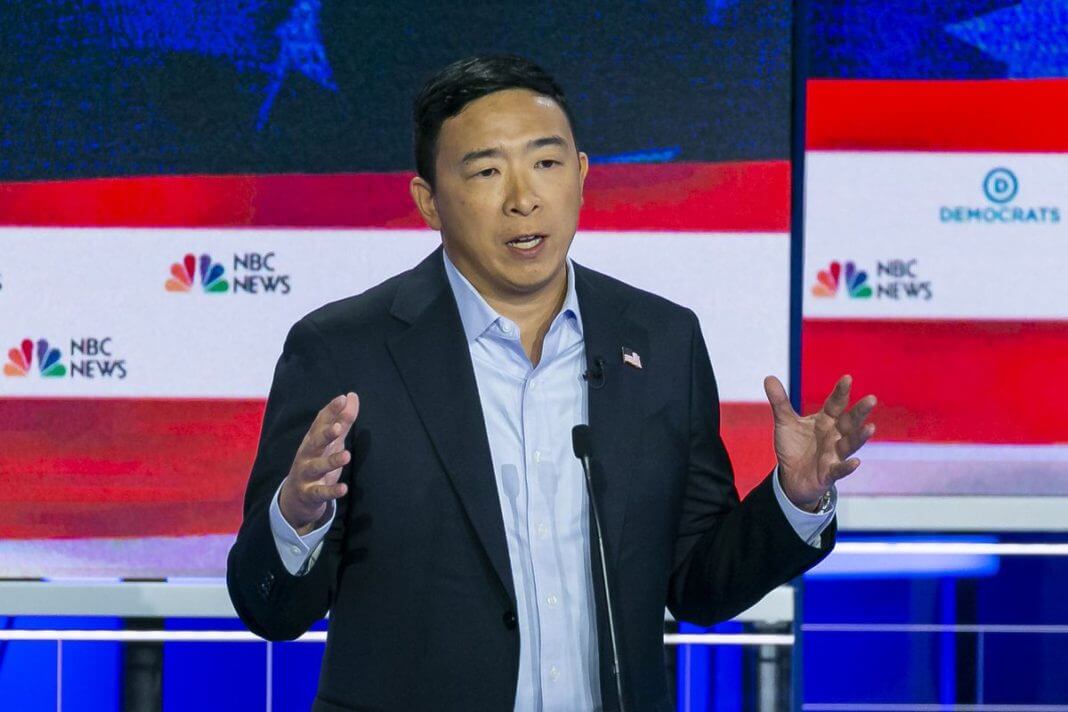 United States Presidential Candidate Andrew Yang believes blockchain voting is needed in the current age of digital advancements. He believes that voters should still not be waiting at the polling stations to cast their votes.
Instead of waiting at voting units, he wants Americans to vote using their mobile phones with verification done via blockchain. This be sees will dramatically increase participation in all elections, whether local, state or federal.
The Aspirant speaking on the current voting arrangement said,
" It's ridiculous that in 2020 we are still standing in line for hours to vote in antiquated voting booths. It is 100% technically possible to have fraud-proof voting on our mobile phones today using the blockchain. This would revolutionize true democracy and increase participation to include all Americans – those without smartphones could use the legacy system and lines would be very short."
According to his website, Yang pointed out that Voting is hard and time consuming, which is why there is barely 50% turnout even in presidential elections, this he says rewards extreme points of views instead of popular will.
He outlined this goals of making voting easier and more secure, reducing inconsistent processes between states and restoring confidence and engagement in the democratic process.
Once elected, he will work to modernize the voting infrastructure in the country to utilize technology to make it easier and more secure to vote, thereby increasing numbers of Americans participating in country's democracy.
Andrew Yang is one of pro-cryptocurrency presidential aspirants. He recently called for a clear guideline on cryptocurrencies/digital assets markets regulation so that investment can proceed into the industry.
According to him,
" Investment in cryptocurrencies and digital assets has far outpaced our regulatory frameworks in the US. We should let investors, companies, and individuals know what the landscape and treatment will be moving forward to support innovation and development. The blockchain has vast potential."
When elected, he will promote clarity in the industry by giving clear definition to what a token is and when it is a security, give clarification of tax implications of owning, selling and trading digital assets, define which federal agencies have regulatory power over the crypto/digital assets space etc.