Bitcoin Surges to $9,200 as Cryptocurrency Market Is Bullish
In the last 24hours, Bitcoin as risen with about $400. The current price which flunctuates between $9,000 and $9200 has successfully maintained its steady rise which investors perceive as an important level that could lead the bitcoin price to enter the $10,000 mark.
Even though Bitcoin spiked in price, the real show was with other cryptocurrencies which overshadowed bitcoin in terms of price increase. Some of the best performing altcoins include ICON (ICX), Ethos (BQX), EOS, and Kyber Network (KNC). All of these ERC20 tokens have recorded more than 10 percent gains against bitcoin which also recorded a solid gain of its own at around 3 percent.
Binance, the worlds largest cryptocurrency exchange is the reason for the around 50percent increase with the other 50 percent from Bithumb and Upbit, the largest cryptocurrency tradrs in South Korea.
With the increase BItcoin prices, investors are beginning to notice a pattern in the market. An observation that might prove crucial in predicting the outcome of the market. For everytime Bitcoin strolls on a high, other cryptocurrencies take a dash i the same direction. However, when Bitcoin is on a low, other cryptocurrencies aim at 6 feet.
Although the market has added almost $200 billion since early April, the cryptocurrency market is still going through a mid-term recovery and in terms of extreme volatility and uncertainty, dominant cryptocurrencies such as bitcoin and Ethereum lead the market.
Still, altcoins and tokens are generally following the price trend of bitcoin and a bullish development in the bitcoin price will likely result in large gains for altcoin investors.
Pantera Capital CEO Dan Morehead stated that bitcoin crossed a key level earlier this month and that the value of the dominant cryptocurrency could surge throughout April and May as a result.
"Bitcoin has been growing at 165 percent a year for the six years that we have been in business. And something that is growing that fast hardly ever gets down below its 200-day moving average. When it does it is a very good time to buy. It did five years ago when we launched our first fund and it just crossed that earlier in April," said Morehead.
What is the your opinion of the market and how do you think the market will fair? would the price increase be maintain? Let have your opinion in the comment section.
Featured Image: Shutterstock
Disclaimer:
The Information provided on the website is designed to provide helpful information regarding cryptocurrency subjects. The content is not meant to be used, nor should it be used as a basis, foundational knowledge or prerequisite for decision making regards trading. Always do your own research and due diligence before placing a trade. We are not liable for any outcome based on any content found on the site.
Techpoint Partners CryptoTVplus For 2019 Edition of Techpoint Inspired Coverage and Widespread Publicity.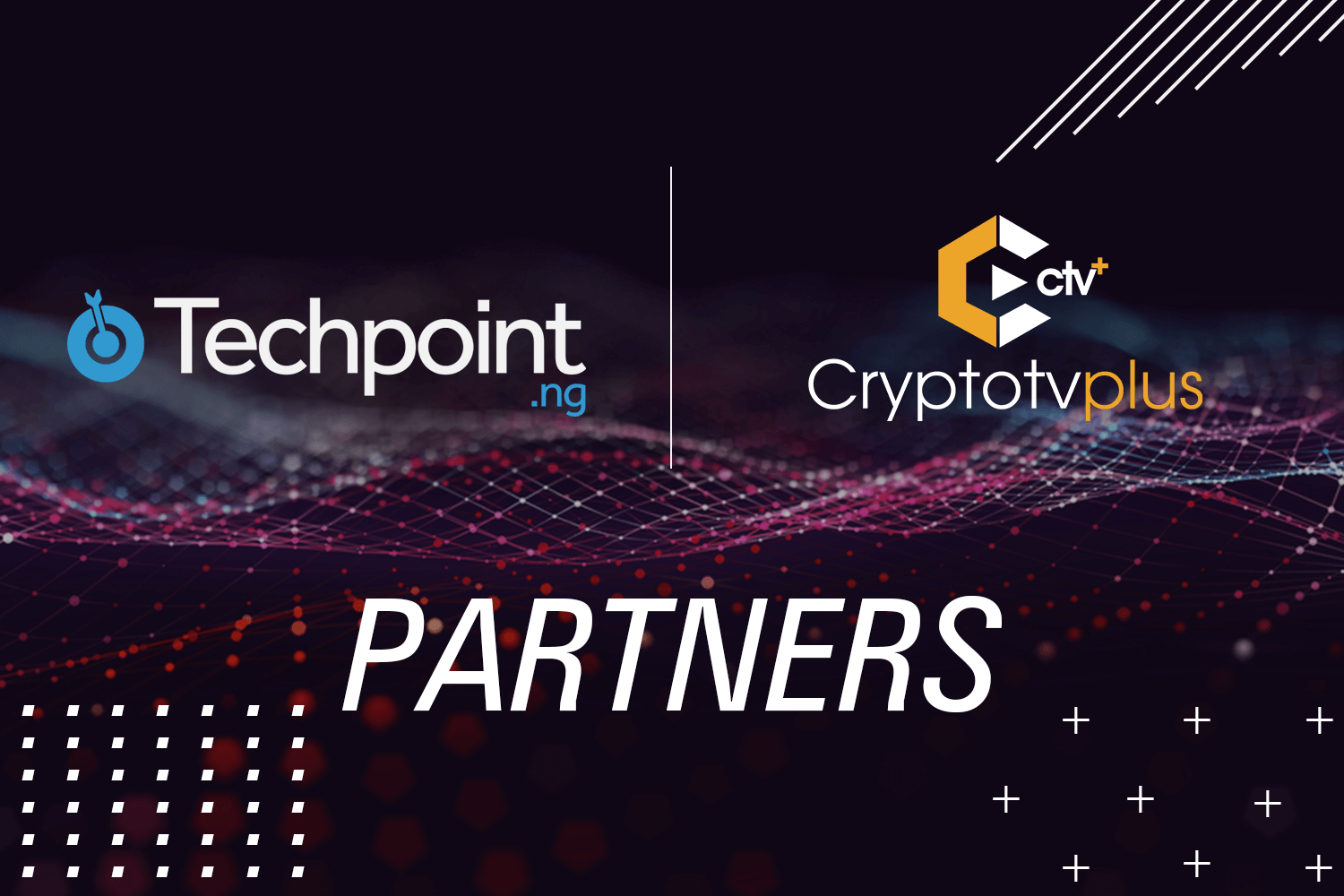 We are happy to announce our recent partnership as Techpoint CryptoTVplus For 2019 Edition of "Techpoint Inspired" towards the successful outing of the of the 2019 edition of Techpoint Inspired coming up on Saturday 1, June 2019,
Techpoint Inspired is an annual conference organized by Techpoint.africa, a division of Techpremier Media Limited. With speakers converging from all parts of Africa and even Europe and the United States, it boasts of a massive attendance of participants making it rank as one of the top events to be attended by participants every year.
At the third edition of this conference to come up by the 1st of June 2019, several topics and discourse covering global issues will be held in different sessions of the event. Workshops on AI, Robotics and Machine Learning, the future of work and even fast breezing phenomenon such as the Blockchain Technology will be facilitated.
Bosun Tijani, Co-founder and CEO of Co Creation Hub, Professor Maziar Nekovee, Professor, Engineering & Design, Sussex University UK, and Funke Opeke, CEO of Main One will be speaking at the event.
Rolayo Akhigbe the Divisional Head of Transaction Banking at FCMB will also be speaking at the event. Recall that First City Monument Bank (FCMB) is a major sponsor of this event year in year out. Also as a speaker is Seni Sulayman, the Vice President, Global Operations at Andela and a few others.
Senator Ihenyen, the Lead Partner at Infusion Lawyers and Partners will be facilitating a session in the workshop category focusing on the blockchain technology. And as technology continues to evolve making artificial intelligence and the internet of things even more interconnected, Wale Akanbi Co-founder / CTO, Aella Credit will be speaking on AI and Robotics. Mayowa Adeoti a global IBM Skill Leader will be drawing the attention of participants on "The Future of Work" in this 21st Century.
Several other notable speakers such as Daniel Bloch, Co-founder and CEO of Seso Global, Owenize Odia, the Country Manager of Luno Nigeria will also both be speaking on Blockchain.
Techpoint Inspired, an event that focuses the attention of participants on the impact of technology to businesses, social, political interactions and personal development whether being championed by corporate entities or giants such as facebook, Twitter or Google will be spicing things up further by making room for virtual speakers who work for tech giants such as Twitter, About You GmbH (Germany) etc., to address the enthused participants. Babatunde Fashola, Eniola Banwo, both working at the San Francisco based tech company, Twitter will be speaking in their respective capacities as Software Engineer and Product Designer. Oyewale Oyediran a Senior Software Engineer at the German based N26 will also be a Virtual Speaker at the event.
So, whether young or old, participants through action-fueled conversations with experts and enthusiasts from around the world in Lagos, Nigeria will have the opportunity to hear from experts and key into a digital age where businesses and social interaction are constantly being redefined by the disruptive nature of technologic and its accompanied innovations.
And for us at Cryptotvplus we are indeed very excited to be a major media partner covering the length and breadth of this conference. Also, watch out for exclusive interviews with some select speakers at the event. We will be updating our readers with more updates on this event pre and post conference. Kindly keep a date with us.
Hurry now by visiting https://inspired.techpoint.africa to get your seat with the limited tickets available.
VENUE:
Pistis Conference Center: 1 Resurrection Drive, Lekki-Epe. Express way, Lagos Nigeria
DATE:
Saturday 1, June 2019