Binance Updates Deposit and Withdrawal Policy for BTC and ETH Block Confirmation Time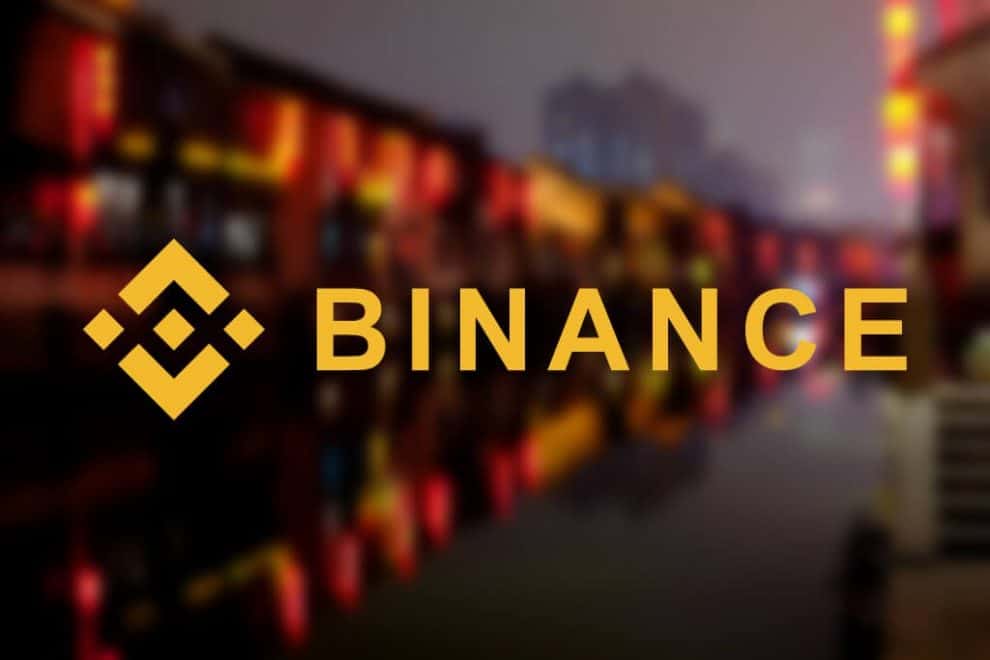 Binance in a blog post on its blog announced the reduction of block confirmation time for the deposit and withdrawal of the two largest cryptocurrencies by market capitalization Bitcoin and Ethereum. This reduction enables users of the exchange to deposit and withdraw Bitcoin and Ethereum twice as fast as it was prior to this new policy update.
According to the blog post, deposits for Bitcoin BTC is now reduced from 2 block confirmation to 1 block confirmation while withdrawals stands at 2 block confirmations. For Ethereum the second largest blockchain network by market capitalization and the first smart contract platform with its native coin the ETHER denoted by ETH, deposits and withdrawals can now be processed on 12 block confirmations. This is a 60% reduction. As all ERC-20 tokens are based on the Ethereum blockchain, this changes also affects them.
Binance is one of the largest cryptocurrency exchange led by its marverick CEO popularly known as CZ.  The exchange few months ago was victim of a cyber attack where it lost about $40 million dollars in Bitcoin however, the CEO was quick to point out that the user's funds were covered in the #SAFU provision made by the exchange in case of such situations. A first of its kind product from an exchange. As a leader in the cryptocurrency exchange business, Binance has continues to offer innovative products recently being the innovation of Initial Exchange Offering which is a modification of the Initial Coin Offering.
A move which saw other exchanges copying and replicating albeit with some not having as great a result as Binance. The exchange is still into Charity, helping lives and transforming homes. Though it has been hit by cyber attack, reaction to its policy of using Tickets in its IEO (a measure to ensure everyone gets involved after a call out over a previous IEO few people could only participate), a move which saw people saying the exchange supports only those with big pockets, the exchange has continued to grow with its native token the BNB seeing incredible growth over the bear season till now as it now stands at $33.
Providing clarification on the block confirmation update, Binance said it was "to provide a better service for our users, Binance has made the following adjustments to the number of blocks confirmation required for user deposits & withdrawals".
In conclusion of the blog post, the exchange informed they will continue to listen to the community's feedback and improve their service offerings.
We can only assume better quality and innovative products are on the way as the exchange celebrating its 2nd annniversary has been binding the word of blockchain and finance since inception.
Enhancing Protection, Bittrex Secures $300m Digital Asset Insurance 
Cryptocurrency exchange Bittrex, Inc announced it had secured a $300 million digital asset insurance.
The insurance obtained secures named crypto assets in its cold storage system.
The blockchain technology and cryptocurrency exchange firm said it worked closely with the world's leading insurance broker and risk adviser, Marsh, in placing the coverage with Arch Syndicate 2012, an organization which provides casualty and specialty insurance for corporations and supported by various syndicates at Lloyd's of London.
The approval for insurance coverage according to Bittrex comes after successfully demonstrating its extensive internal security and compliance protocols.
The coverage is up to $300 million in assets in cases of external theft and internal collusion.
The underwriters were not disappointed upon learning of the 'best-in-class' technology Bittrex has. And the fact that 'a growing number of cryptocurrency exchanges around the world are also built on the Bittrex' technology owing to the confidence in the platform, Bittrex claims.
Speaking on the insurance coverage, the CEO of Bittrex, Bill Shihara, was quoted saying "Bittrex focuses on doing the right thing by our customers with security at the top of our mind. This insurance coverage provides another layer of peace of mind,".
He continued further saying "From our institutional customers to hobbyists, we are committed to prioritizing security throughout all of our decisions and forward looking blockchain technologies"
Co-leader of the global leader in insurance and risk management firm, Marsh's Marsh's Digital Asset Risk Transfer (DART) team also commented saying "Insurance plays a critical role in the growth and development of any business, including those that work with blockchain technology and digital assets,"
"We worked closely with Bittrex to create a tailored insurance solution to fit their specific cryptocurrency needs.