Binance to Launch USD-Backed Stablecoin BUSD in Partnership with PAXOS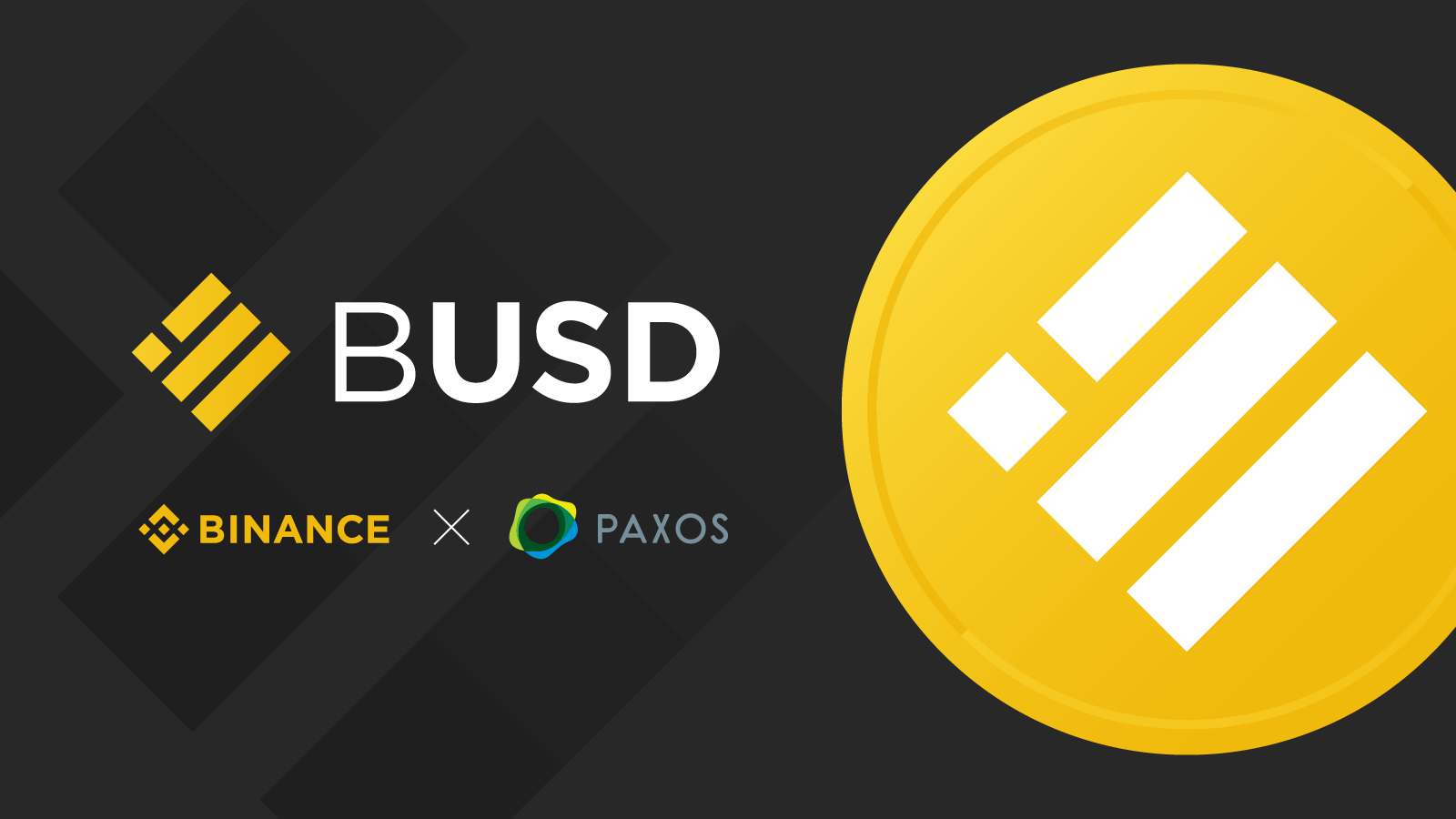 Cryptocurrency Exchange Binance is set to launch a US Dollar pegged stablecoin – BUSD in partnership with regulated financial institutions Paxos Trust Company.
The Stablecoin – Binance USD (BUSD) has received approval from the New York Department of Financial Services (NYDFS)
According to a blog post released by Binance announcing the partnership, the stablecoin will be available on the Paxos platform for direct purchases and users will be able to redeem it at a 1 to 1 ratio with the U.S. Dollars.
It will also be set as a base currency against which BTC, BNB and XRp will be traded.
Binance further revealed Paxos will serve as the USD Custodian and issuer of the BUSD stablecoin.
Earlier in the month of August, Binance announced the launch of Open Blockchain Project – Venus, which is an initiative aimed at building stablecoins pegged to currencies of various nations of the world.
Commenting on the development, Paxos Co-Founder, Rich Teo said "NYDFS's approval of BUSD is a vital step towards long term stability in global crypto markets. We are proud that our stablecoin as a service offering enables trusted companies like Binance to introduce products customized for their users. The Paxos brand symbolizes regulatory integrity, consumer protection and transparency for all of our partners."
CEO of Binance Changpeng Zhao CZ expressed his excitement with the partnership and is quoted saying "We hope to unlock more financial services for the greater blockchain ecosystem through the issuance of BUSD, including more use cases and utility through the power of stable digital assets."
More details will be revealed regarding the partnership at Invest:A Asia 2019 holding in September, 12, 2019 where both Rick TEO of Paxos and Wei Zhou, CFO of Binance will be live to discuss it.
Founded in 2012, "Paxos is a regulated financial institution building infrastructure to enable movement between physical and digital assets" with presence in New York, Singapore and London.
Brad Garlinghouse,CEO of Ripple Predicts the death of Most Cryptocurrencies 
The CEO of Ripple, Brad Garlinghouse has predicted the death of the majority of all the cryptocurrencies in existence. According to him, they will likely go to zero.
This prediction was made via a live interview with Bloomberg where he said very few number of cryptocurrency projects will survive and grow significantly as they are concerned with actually solving real life problems.
Others will likely fail because they can not support or solve real life problems. According to Brad, "Anytime there is a new market, there are a lot of people that run into that market and try to show that they can solve a problem, they can deliver a customer need."
With more than 3,000 cryptocurrency that trade on a daily basis, he said, very few of them will actually be able to meet customers needs, and the majority of them will probably go to zero.
The same prediction made by Brad Garlinghouse has been made by others before most especially during the ICO boom days that say
w thousands of cryptocurrency project launched offering various "moon shot" products and services.
Max Keiser had also predicted the death of majority of altcoins according his twitter post in August, which reason "#Bitcoin dominance 68.2% — heading to 80% — as alts die in favor of BTC. The 2014-2017 era of alts and hard forks is dead. Don't be the last to rotate out of alts into BTC."
#Bitcoin dominance 68.2% – heading to 80% – as alts die in favor of BTC. The 2014-2017 era of alts and hard forks is dead. Don't be the last to rotate out of alts into BTC.

— Max Keiser, tweet poet. (@maxkeiser) August 6, 2019
The growth in cryptocurrencies is caused by the hype around the crypto ecosystem, Garlinghouse said