Bankera Announces the Release Its Crypto Lending Solution, the Bankera Loan 

Bankera has announced the release Bankera Loan, its crypto lending solution. The Bankera Loan according to Bankera is geared to providing flexible and secure crypto-backed loans to cryptocurrency holders globally.
The Loans are to start with a minimum of at least 100 EUR and to as high as 1 million EUR.
Bankera Loans act as an option for cryptocurrency owners who desire access to financing, but do not want to liquidate their assets. The solution offers cryptocurrency holders the ability to access funds by using their cryptocurrencies holdings as collateral while retaining ownership of their crypto assets.
According to Bankera, the solution aims to democratize access to core banking services for all cryptocurrency market participants by giving them facility better suited for either individual or enterprise needs.
Co-founder of Bankera Vytautas Karalevicius expatiating on the solution said "We see a big interest from the community in smaller crypto-backed loans. This market has been heavily underserved, and typical loan minimums in the current market are often too high".
Continuing, Vytautas said "Bankera Loans solution offers our clients the possibility to take a loan as low as 100 EUR so that all clients can obtain the financing they need".
Enterprise clients can also use their crypto asses to get quick facilities for leveraging positions, for expansions or other needs.
Taking a loan is simple, Bankera revealed. It can be achieved by a sign up which is followed after by a deposit of crypto assets to Bankera Loan wallet. This deposit are required and used for as collateral.
Once this is done, Bankera said a customer can then personalize the facility by selecting amount, duration, withdrawal and collateral currencies. Once approval is achieved, the customer/clients receive the facility to his/her Bankera Loans account.
Though the more assets or currencies will be added to the platform in the future, the Banker Loans platform currently supports just over half a dozen currencies such as the EURO, Banker (BNK), Tether (USDT), Bitcoin (BTC), Ether (ETH), NEM (XEM) and privacy coin Dash (DASH).
Bankera aims to revolutionize banking by taking advantage of what blockchain technology has to offer while still focusing on scale by becoming a one-stop store for all financial services, in the same way traditional brick and mortar banks are now, while using technology to reduce the number of counterparties, thus lowering the cost of banking for the end consumer.
MoneyGram's New Time Remittance Technology backed by Visa not Ripple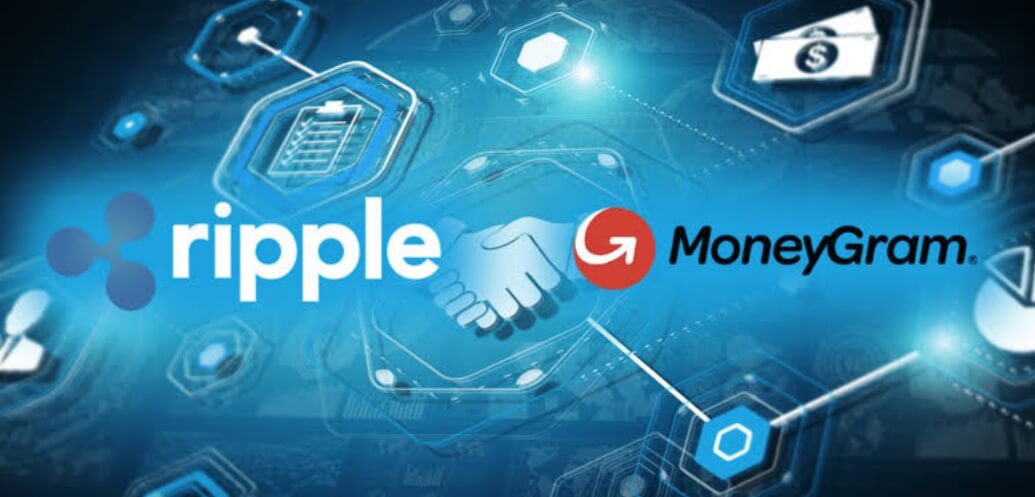 A new service introduced by remittance giant (MoneyGram) which allows users to send and receive money in real-time has been credited to visa and not the work of its blockchain-based partner (Ripple) in an announcement by representatives of the company.
The recently launched Fastsend, a new service which allows clients to send money in real-time to a phone number through a mobile application or dedicated website. While responding to enquiries from news sources about the latest concept, it was revealed to much surprise that MoneyGram did not make use of the technology of Ripple to achieve the latest product.
Do we need blockchain for real-time settlements?
MoneyGram Chief Operating Officer, Kamila Chytil informed news sources that FastSend makes use of Visa's Direct Original Credit Transaction to send funds to bank accounts making use of Debit card deposit which is clearly not blockchain-backed or related.
Without the need for DLT, the dedicated website and app make use of an open-source cloud-based microservices. Chytil further stated that although Ripple is not involved in the new product, the firm still makes use of Ripple's blockchain in other fields of the company.
Also, Chytil made mention of MoneyGram's continuous effort on how to utilize blockchain in areas where it could assist to solve data privacy and regulatory obligations via distributed ledger technology. In her remarks, she spoke highly of DLT technology and cryptocurrencies, stating that the firm believes blockchain to be the future of global cross border payments and transfer of money.
As MoneyGram continues to research on the multiple use cases in order to tap into Ripple's tools while integrating with the recent version of Ripple's service suit to introduce cash-out service to all network members.
It is worth noting that Ripple is gaining increased support and approval among financial institutions to provide them with its DLT services in Africa with the National Bank of Egypt joining its network, this has been seen as a welcome development as it would do well for the inward remittance within the region the Ripple Network.