An Infographic Perspective to Cryptocurrency Analysis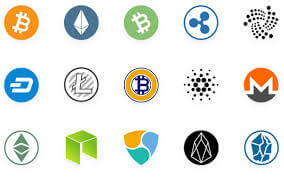 Bitcoin (BTC):
Bitcoin was launched in 2009 and at present has a market value of $163 billion. The advantages of Bitcoin are, it is the original cryptocurrency, and is the largest and most popular on the blockchain network. It is the most battle tested one against the attackers.
The loophole of it is, with the growing demand it has stressed the Bitcoin's network, and making the transactions expensive. The system can process only about seven transactions per second, which is nonetheless guzzles the electricity owing to the consensus protocol, proof of work, and is designed to make mining labor more intensive.
Ethereum (ETH)
Ethereum was launched in 2015 and at present has a market value of $70 billion.
The advantages of Ethereum is, It is a built-in programming language which allows the developers to write computer programs called as smart contracts, which run on the blockchain. The most initial coin offerings (ICOs) so far were based on the Ethereum smart contracts.
The loop hole of Ethereum is that it uses proof of work, which is relatively slow and energy hungry. Many of the early smart contracts were vulnerable to hacking, and the field of this smart contract security is immature.
Ripple (XRP)
Ripple was launched in 2012 and at present has a market value of $32 billion. The advantage of Ripple is its crypto token which is called as XRP, which is a "bridge currency" for the financial institutions so as to settle the cross-border payments faster and in a more cheap way than they do at present. It uses a novel consensus protocol that which allows for a much faster transactions than the Bitcoin and Ethereum.
The loop hole of it is, Since Ripple is a privately owned company, it has a lot of control over the system and the users say XRP is not decentralized enough which is in contrast with the Bitcoin, where anybody can mine.
Bitcoin cash (BCH)
Bitcoin cash was launched in 2017 and at present has a market value of $19 billion. The advantages of Bitcoin cash is the creators of this currency has made the product a "hard fork" of the Bitcoin, which means it is a tweaked Bitcoin's software so as to handle the larger transaction volumes.
The loophole is Critics say that Bitcoin Cash is too centralized with a handful of miners who create most of these coins.
Litecoin (LTC)
Litecoin LTC was launched in 2011 and at present has a market value of $10 billion. The advantage of Litecoin is that it is an "alt-coin" and nearly a clone of Bitcoin, but with a very few alterations. It processes the transactions four times faster, and the mining process is designed to remain open to their hobbyist which is not the case with the Bitcoin, in which the professional miners use the expensive hardware.
The loophole of it is though it is faster than the Bitcoin, the Litecoin is still too slow and energy hungry to be as an ideal payment method and it also has the added handicap of being a far less well-known one.
Cardano (ADA)
Cardano was launched in 2017 and at present has a market value of $5.9 billion.
The advantages of Cardano's are, the creators of it say that the system is only a platform for the trading and transferring the token which puts an emphasis on the privacy and regulatory compliance. They also say that Cardano will eventually host smart contracts. In this way it will be more like Ethereum, but it uses a proof-of-stake consensus protocol and thus gobbles up little energy.
The loop hole of it is despite big claims from its developers; there is still very little information on Cardano.
Neo (NEO):
Neo was launched in 2014 and at present has a market value of $5.8 billion. The advantage of Neo is that it is a China's biggest cryptocurrency, and is a smart-contract platform with goals similar to the Ethereum's. It uses a consensus protocol called as delegated Byzantine fault tolerance, which the NEO's creators say it allows around 10,000 transactions per second when compared to Ethereum's.
The loop hole of NEO is that it is highly centralized, and is not clear that this will ever change or not. The founder has said that the plan is to make it a more decentralized one someday.
Stellar Lumens (XLM):
Stellar Lumens was launched in 2014 and at present has a market value of $5.6 billion. The
advantage of Stellar is that it is a ledger of the hard fork of Ripple's, which  likewise aims for its lumens to be a bridge currency for the cross-border payments which only runs by a nonprofit, instead for a profit company. It also plans to compete with the Ethereum as a platform for the initial coin offerings.
The loop hole is Stellar faces a lot of competition, from Ripple as well as the traditional banking system's dominant platform, called SWIFT, which is testing a distributed ledger technology with the blockchain-ish elements.
Eos (EOS):
Eos was launched in 2017 and at present has a market value of $4.3 billion. The advantage of EOS is its tokens exist and at present it is being  traded on Ethereum, though its smart-contract platform itself is billed as yet another Ethereum killer, it is yet to be launched. Like Cardano, it uses the proof-of-stake protocol instead of the proof of work which theoretically makes the transactions much faster and more efficient.
The loop hole is despite being on the track to raise more than $1 billion through an ICO; the project is nearly an impossible to judge before the network gets launched.
Monero (XMR):
Monero was launched in 2014 and at present has a market value of $4.3 billion. The advantage of Monero  is it uses ring signatures which is a type of digital signature that lets any member of the group to perform a transaction without revealing which one of them it was
actually. It is a way to let the users transact privately, and the mining process is designed to be an "egalitarian."
The loop hole of Monero's  is its features have made it a preferred coin amongst the cybercriminals, and it has helped to fuel the rise of "cryptojacking," where the hackers use malware to make other people's computers to mine the cryptocurrency for them.
Dash (DASH):
Dash was launched in 2014 and is formerly called as Xcash or Darkcoin. At present it has a market value of $4.3 billion. The advantages of Dash is that, it is the most decentralised coin in terms of rich list of addresses and governance.
Dash has notable features such as Instatsend, Privatesend, Chainlocks, DAO amongst others which speed up the payment processing.
The loop hole like few other coins, Dash also has the centralization problem. Because of this mishap, too many coins were distributed the moment it was first released, by concentrating on the wealth and giving a small group of disproportionate power in the decisions over the currency's future.
Iota (MIOTA):
Iota at present has a market value of $3.8 billion.
The advantage of IOTA's system is it does not use the blockchain, instead it employees a shared ledger which is based on the mathematical structure called as directed acyclic graph. It aims to be the currency which is used by the internet-of-things devices to buy, sell, and trade the data, whether its transaction partners are other devices or the customers like the technology companies.
The loop hole is the Critics say IOTA is too centralized and the numerous cryptography researchers have questioned on the system's overall security features.
Now, kindly click for more infographic developed by Karthik at Mrbtc.org on 33 Cryptocurrencies described in four words or less, and let us know your thoughts.
Disclaimer:
The Information provided on the website is designed to provide helpful information regarding cryptocurrency subjects. The content is not meant to be used, nor should it be used as a basis, foundational knowledge or prerequisite for decision making regards trading. Always do your own research and due diligence before placing a trade. We are not liable for any outcome based on any content found on the site 
Poloniex Acquires TRON-based Decentralized Exchange TRXMarket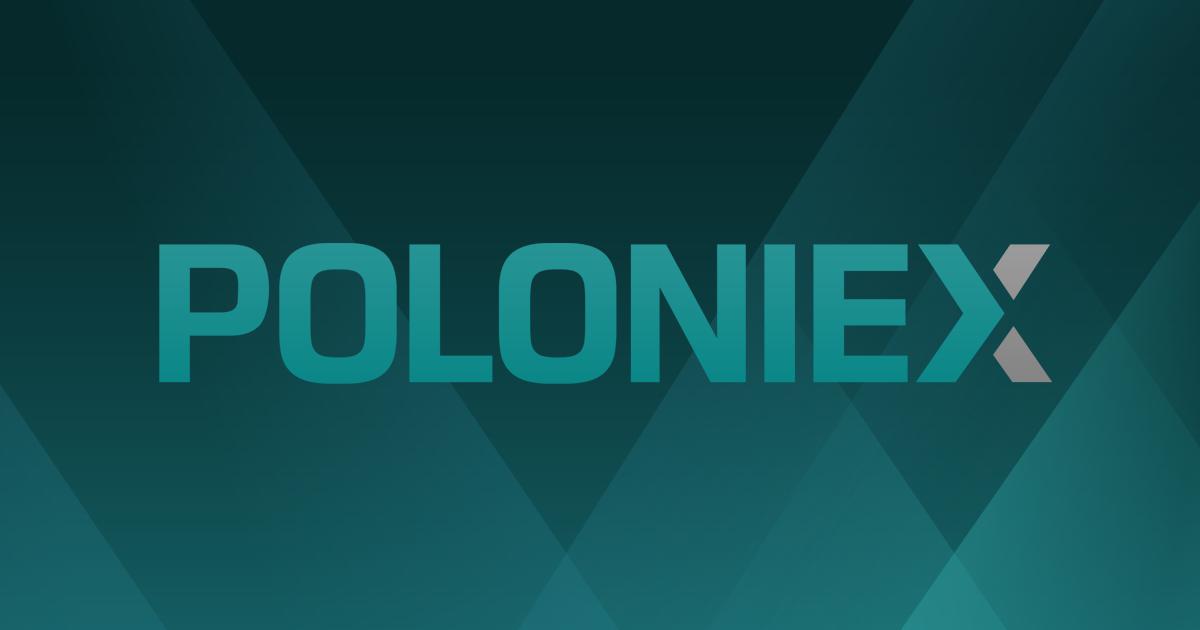 Poloniex in Press Release on the 27th of November, 2019 announced the acquisition of TRON-based Decentralized exchang TRXMarket, renames to Poloni DEX.
TRXMarket, the first TRON-based decentralized exchange executes all transactions via the TRX smart contracts that are stored safely and transparently on the blockchain.TRXMarket is also one of the 127 TRON Super Representatives, and has a huge transaction volume according to data from DApp Review.
According to the Press Release, "The excellent performance of the TRON public chain coupled with its considerable decentralized trading volume and rich experience in operations is exactly what Poloniex needed to expand its DeFi ecosystem."
Speaking on why Poloniex decided to launch a decentralized exchange on the TRON Public blockchain instead of other popular chains, a spokesperson for Poloniex was quoted saying
"We recognize and value the rate TRON is expanding its ecosystem. Under the leadership of Justin Sun, founder of TRON, TRON's ecosystem is growing at an exponential speed. After the official launch of TRON public chain in June 2018, within just a year, the total number of accounts on the chain of TRON has exceeded 4.1 million and the daily average number of transactions is over a million, securing a place among the top three public chains in the DAapp ecosystem. Additionally, TRON's sidechain project, SUN Network, was successfully launched; the circulation of TRC20 protocol-based USDT exceeds 800 million; and, just one month ago, TRON adopted a new Staking mechanism and completed its MainNet upgrade.
It's hard to imagine all these accomplishments TRON has made within just one year. On top of all that, TRON frees its users of transfer fees and transaction delays, which is DeFi-friendly. I think we have every reason to choose TRON as our underlying infrastructure over other public chains who are slow progressing and charge ridiculously high transfer fees. We need to be responsible for all our users."
Founder of TRON, Justin Sun also commented on the acquisition "I'm very pleased to see that our strategic partner Poloniex successfully acquired TRXMarket, the top DEX in the community. This acquisition means a lot for the TRON ecosystem. It's not only a move to expand the DeFi ecosystem, but also represents a starting point of TRON receiving recognition from world-leading exchanges. And TRC20-USDT also serves as a perfect solution for decentralized trading platforms to simplify the deposit and withdrawal process"
Founded in 2014, Poloniex is a world-leading digital asset trading platform registered in Seychelles. It is one of the world's oldest digital asset trading platforms, offering fundamental services including digital asset margin trading, lending, and crypto-to-crypto exchange for the global blockchain ecosystem.
Poloniex which was founded in 2014 and registered in Seychelles is a leading cryptocurrency exchange offering crypto trading, lending, margin trading services to its users. It recently spin out from Circle which acquired it in February, 2018 to form a new compay called Polo Digital Assets Ltd.
The new firm according the PR issued will have the backing of a major investment group and it will enable it focus on the needs of global crypto traders with new features and continue beyond that with highly competitive pricing models for traders.