A Crypto Project With the intention to Eradicate Poverty Has Written An Open Letter to the EFCC, Says it's Open for Questioning. 

An ambitious Crypto project iBSmartify, through its CEO Omotade Sparks Amos Sewanu has written an open letter to the Nigerian anti-graft agency, the Economic Financial Crimes Commission EFCC informing agency of its intention to eradicate poverty in the country.
Dear @officialEFCC

I have an intention as the CEO of iBSmartify to eradicate poverty in Nigeria in the next 6-9 month with our Nigeria to the World blockchain (iBLedger)

This is my official #LetterToEfcc that this is not scam and I am open for questioning. pic.twitter.com/NZJnqjzCaP

— InksNation (@InksNation) November 7, 2019
The letter which was posted on twitter via @inksnation handle shows the intention of the CEO to through its own blockchain platform iBLedger which it dubbed 'Nigeria to the World blockchain' to eradicate poverty in the country in the next six to nine months.
The CEO claims the iBLedger blockchain will compete with Facebook's Libra, Telegram's TON & GRAM, Bitcoin, Ethereum, Hyperledger and other blockchains in the world.
According to the letter, the powerful thing about the "charitable-blockchain" is that it can through the first token iBNaira generate a minimum of $847 billion for the Nigerian Government.
It also said the iBNaira can end poverty by 6 – 9 months by paying every single citizen including children born daily a minimum of N120,000 monthly.
The reason for this he said is because disruption is coming to the world and as such, it's better Nigeria has its own version of disruption.
The poverty eradication scheme will begin fully on the 12th of November.
He claimed he has applied to SCUML under the name iBSmartify but it's awaiting the certificate. However, the firm appears to be registered with the Corporate Affairs Commission under the following details:
Registration Number: 2956459
Name: IBSMARTIFY
Address: 23 Yetunde Abu Street
Registration date: 2019-08-15
The website appears to offer unimaginable rewards to those who come in, the type of rewards which is seen in Ponzi Schemes.
While the Anti-graft agency is yet to say anything on the open letter, the move by the firm has attracted criticism from Twitter as can be seen below.
I just visited the website now,i saw the referral bonus. Hope this is not ponzi?

— Joye Manuel (Pree) (@Heypree) November 7, 2019
https://twitter.com/brysonadahcole/status/1192412071683604482?s=19
We don't need magic, these things you just wrote are sounding very strange to many people just like me. I am just seeing figures, are they going to spring up or it is the same old crypto investment ?

— Ogbeni Lammie (@mr_lammiee) November 7, 2019
The firm replied those requesting for White Paper on the same thread
Read and ask your questions we are not releasing whitepaper we are rendering our iBLedger Services as a Private Permissioned Blockchain so please read this. Its mainly all we would be putting out there and those written on the website. https://t.co/atenvlr1fT

— InksNation (@InksNation) November 7, 2019
The 12th of November is just six days away and as the CEO said, it is open to questioning.
MoneyGram's New Time Remittance Technology backed by Visa not Ripple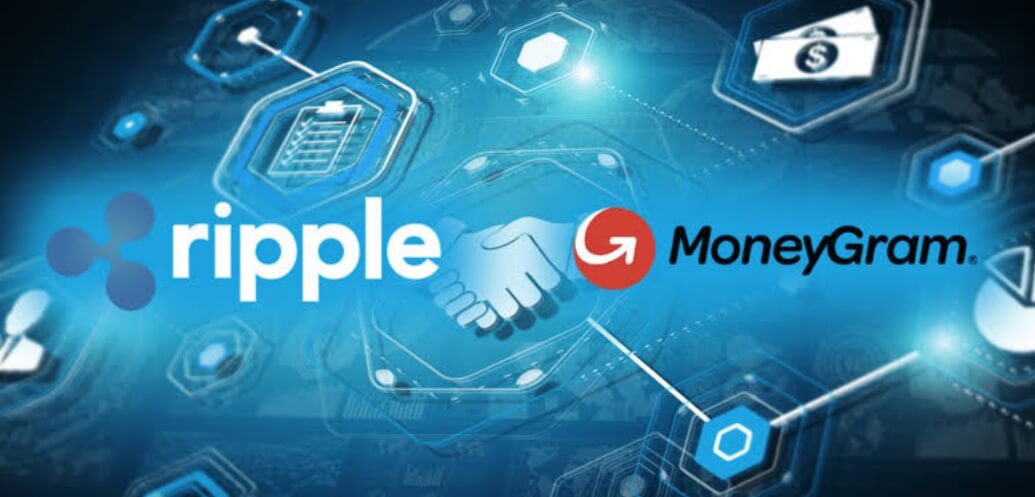 A new service introduced by remittance giant (MoneyGram) which allows users to send and receive money in real-time has been credited to visa and not the work of its blockchain-based partner (Ripple) in an announcement by representatives of the company.
The recently launched Fastsend, a new service which allows clients to send money in real-time to a phone number through a mobile application or dedicated website. While responding to enquiries from news sources about the latest concept, it was revealed to much surprise that MoneyGram did not make use of the technology of Ripple to achieve the latest product.
Do we need blockchain for real-time settlements?
MoneyGram Chief Operating Officer, Kamila Chytil informed news sources that FastSend makes use of Visa's Direct Original Credit Transaction to send funds to bank accounts making use of Debit card deposit which is clearly not blockchain-backed or related.
Without the need for DLT, the dedicated website and app make use of an open-source cloud-based microservices. Chytil further stated that although Ripple is not involved in the new product, the firm still makes use of Ripple's blockchain in other fields of the company.
Also, Chytil made mention of MoneyGram's continuous effort on how to utilize blockchain in areas where it could assist to solve data privacy and regulatory obligations via distributed ledger technology. In her remarks, she spoke highly of DLT technology and cryptocurrencies, stating that the firm believes blockchain to be the future of global cross border payments and transfer of money.
As MoneyGram continues to research on the multiple use cases in order to tap into Ripple's tools while integrating with the recent version of Ripple's service suit to introduce cash-out service to all network members.
It is worth noting that Ripple is gaining increased support and approval among financial institutions to provide them with its DLT services in Africa with the National Bank of Egypt joining its network, this has been seen as a welcome development as it would do well for the inward remittance within the region the Ripple Network.