25-Year-old pleads Guilty to Running Unlicensed Crypto Exchange.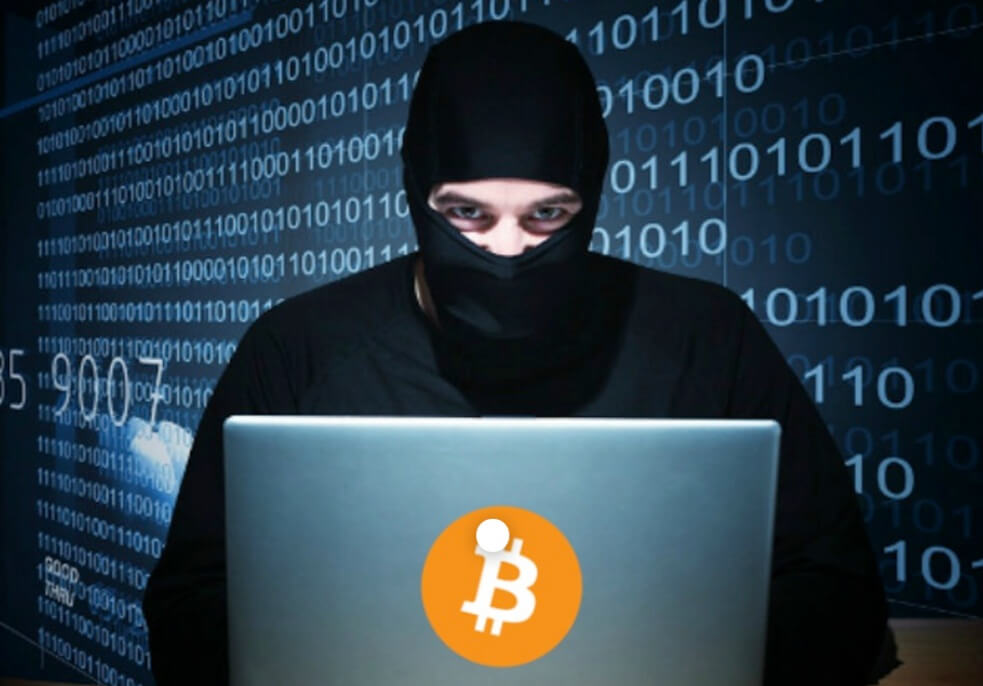 Kunal Kalra, a 25-year-old from West wood Los Angeles has been said to have pleaded guilty to federal charges of having exchanged over $25million in cash and cryptocurrencies.
Kunal, also known as  "Kumar," "shecklemayne" and "coinman," was indicted on Friday, August 23 for allegedly trading cash and cryptocurrencies including drug dealers partially via his Bitcoin ATM kiosk.
The exchange was a front for other illegal activities
Kalra was said to have agreed to engagements in other illicit activities such asd distributionof methamphetamine, operating an unlicensed money transmitting virtual platform, laundering money and failing to maintain an effective anti-money laundering instrument.
According to an announcement made by the U.S Department of Justice last Friday, Kalra had said that he has agreed to plead guilty to the offence of converting Bitcoin for cash for criminals, drug dealers who acquired cryptocurrencies from trading narcotics on the dark web, as well as a number of other persons involved in various illicit activities. He had also confessed that he used platforms such as Localbitcoin and a company known as Paxful.
It was alleged that Kalra had been running this cryptocurrency exchange from May 2015 through October 2017. The justice department also went ahead bro say that without the implementation of an anti-money laundering program, Kalra facilities these kinds of transactions with a commission knowing fully well that the proceeds came from drug trafficking.
As at the time of this report the law enforcement agency had already seized about $889,000 in liquid cash from Kalra, about 54.3 Bitcoin and other cryptocurrencies, worth more than half-million dollars.
The announcement also said that the maximum sentence that Kalra stood a chance of facing was life imprisonment.
Crypto in Ghana: Where & How to Buy and Sell
The rise of bitcoin has spread awareness of the vast possibilities in the digital space. Cryptocurrencies has exposed people to uncensored, cheap and ultra fast means of money transfer.
It has also shown them interesting and innovative ways to exploit their various skills to build careers for themselves in the industry.
Since 2009 the Bitcoin network came alive to the phenomenal growth experienced in 2017 that saw global attention to bitcoin and cryptocurrency, the world has not been the same again.
People are beginning to see the existing financial structures cannot adequately serve their interest and cryptocurrency most especially bitcoin seems to be that very alternative or supplement which can cover the lapse of the legacy financial systems.
Bitcoin has grown from just a means of value exchange, to a store of value and very popular seen now as a new class of asset. It can be traded just stocks and commodities.
With the growing infrastructure around bitcoin and cryptocurrencies globally, it becomes imperative we examine places where anyone who wishes to get onboard the crypto industry can very well easily access bitcoin without been defrauded.
In this article, we shall look at six (6) places where crypto can be purchased in the gold filled country of Ghana.
Ebitcoinics is a popular place to purchase cryptocurrency. The cryptocurrency exchange allows users to transact on the platform to a certain limit. To exceed that limit, the user has to undergo KYC process. This can be easily done with a government issued identity card.
Buying cryptocurrency in Ghana is easier thanks to the several exchanges that operate in the country. Ebitpoint is an Accra based cryptocurrency exchange that allows users to purchase bitcoin with mobile money.
A user only needs to register an account on the exchange, deposit money then click on the Bitcoin button to purchase bitcoin.
The bitcoin immediately reflects on the wallet of the user. The exchange also features an sms alert notification service to help users in checking on their account.
This exchange just like ebitpoint allows users to purchase cryptocurrency with mobile money in Ghana. Other than crypto, the platform also helps users to receive money. Registration is simple and purchase of crypto on Bushcom is simple just lik ebitcoin.
Remintano is a peer-to-peer cryptocurrency exchange that allows users to purchase cryptocurrency in the country using the Mobile Money service.
As normal p2p exchange works, spot trading is not guaranteed as a user will have to go through list of possible buyers/sellers to choose who to transact with.
Paxful is also a peer-to-peer cryptocurrency exchange that allows users to buy or sell cryptocurrency, transact with gift cards and convert to Bitcoin. Just like Remitano, a user will have to check through buyers or sellers to find who to buy from. Registration is free.
This like Remitano and Paxful is a p2p crypto exchange. Users have to register and then choose whom to transact with.
Cryptocurrency continues to open newer avenues that could be exploited for income generation. As the industry matures in Ghana and the rest of Africa, it is expected that newer products unlike what we see today will emerge giving room for more exploration and exploitation of the technology.