Friend.tech's TVL Hits $20 Million, Fee Revenue Soars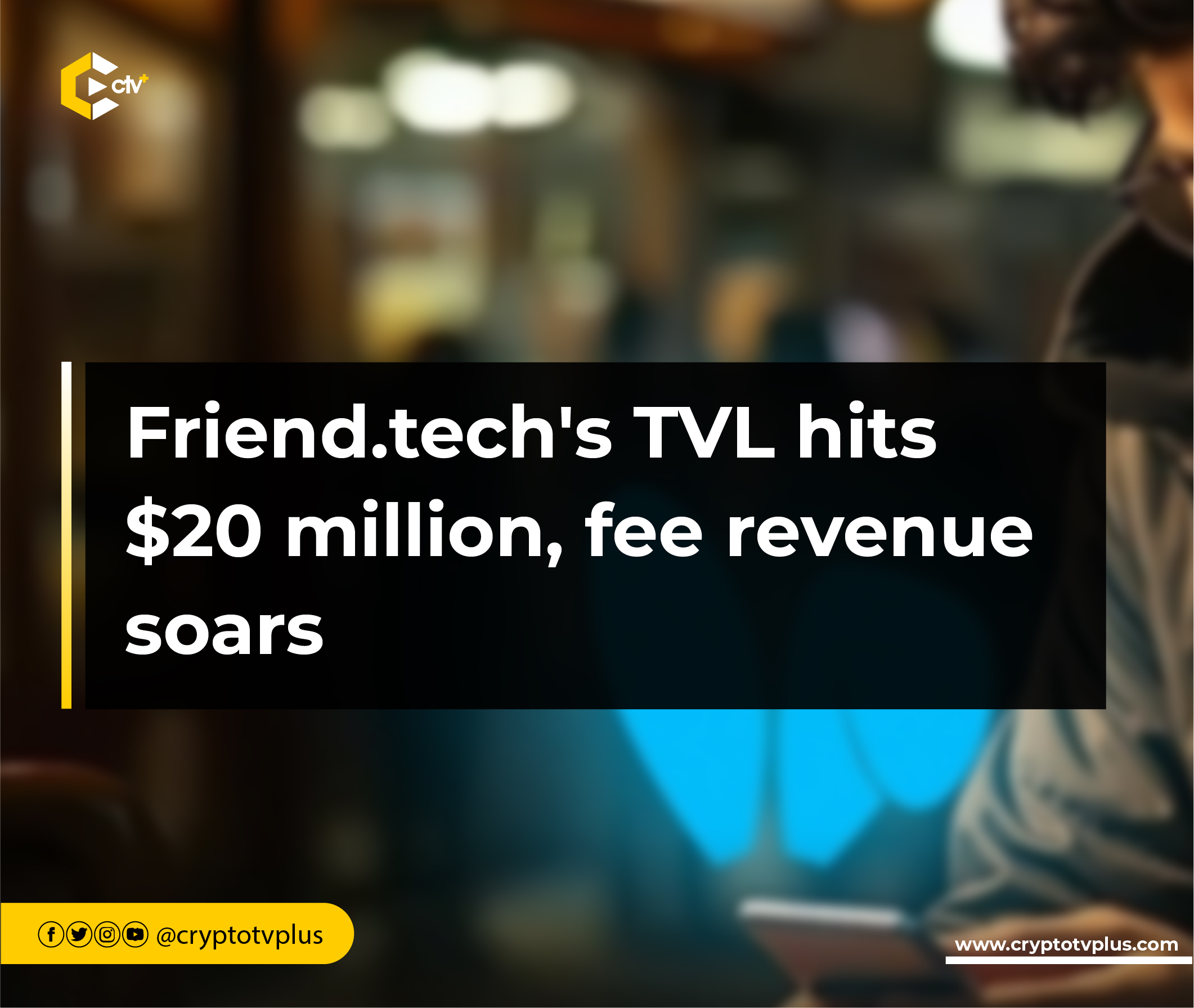 The social media app friend.tech, built on Coinbase's L2 solution, has returned and is generating more buzz. Despite the initial skepticism, the app has attracted increased user activity and engagement, with people buying 'shares' of their friends and influencers to access private chats with them. The app's ability to bounce back from near death has surprised many, and its resurgence is a testament to the potential of decentralized social media platforms.
Recent data shows that friend.tech has significantly increased its total value locked (TVL) since the end of August. At the end of August, the TVL ranged between $5 million and $6 million. However, in the past few weeks, it has reached an all-time high of $20 million, indicating that the platform is gaining popularity.
'Tyler D' recently posted on X (formerly Twitter) that friend.tech's trading volume reached $12.3 million the previous day. This is a significant figure, especially when compared to the NFT trade volume on the Ethereum blockchain, which was $3 million lower.
Additionally, the increased activity on friends.tech has led to an increase in the amount of fees generated and revenue earned by the platform. As of the time of this writing, the platform has generated $12.26 million in fees, while its total revenue is $6.18 million. These figures are expected to grow as the platform gains more users and engagement.
Despite the latest rise in activity, critics have not failed to identify several red flags associated with the platform, calling out the "greed and poor execution" recently. Thus, users have been advised to exercise caution as it remains to be seen if the latest hype will prove to be sustainable or not.