Euler Finance: 10 audits not enough to prevent hack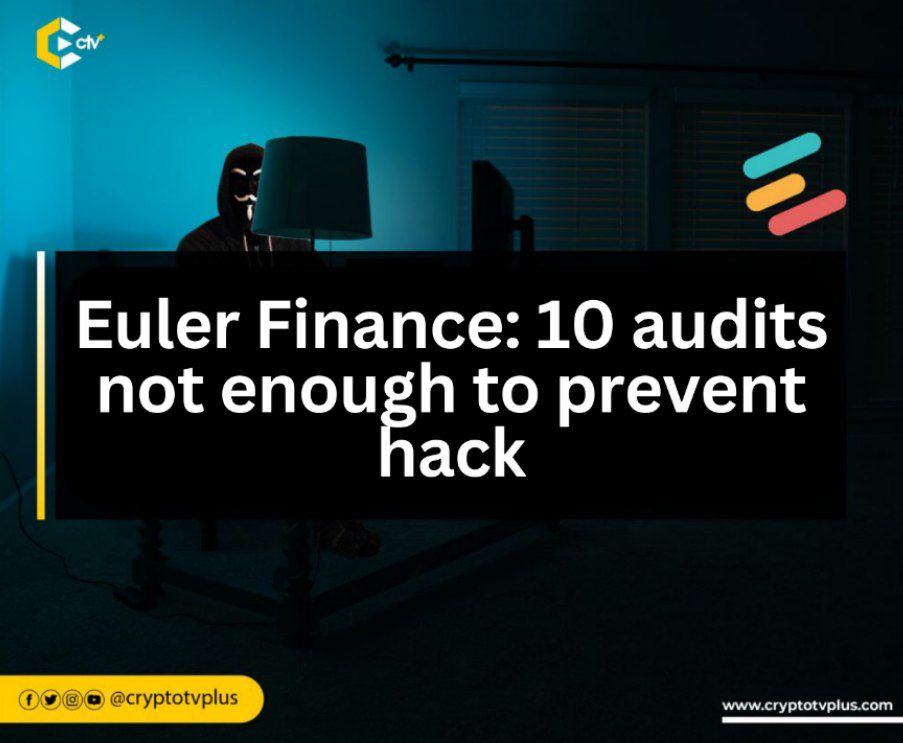 Euler Finance, an Ethereum-based lending protocol, suffered a devastating attack that resulted in over $175M worth of assets being stolen.
This was not only financially catastrophic for the company but also had personal consequences for its CEO: Michael Bentley.
Despite having undergone 10 audits within two years prior to this incident, it seems as though these measures were unable to prevent such a significant breach from occurring.
This shows the limitation of smart contract audit however helpful it has been and will continue to be. Audits are helpful but they are not enough when an experience and determined hacker wants to take on a firm.
What the industry requires are new ways of protecting protocols, new risk management systems such that it protects funds from being taken out of protocols or causing them to be unstable to legitimate users.
Read more: https://cryptotvplus.com/2023/03/euler-finance-attacked-177m-stolen-affecting-partner-protocols/
What do you think of the hack? Share your thoughts in the comments below.