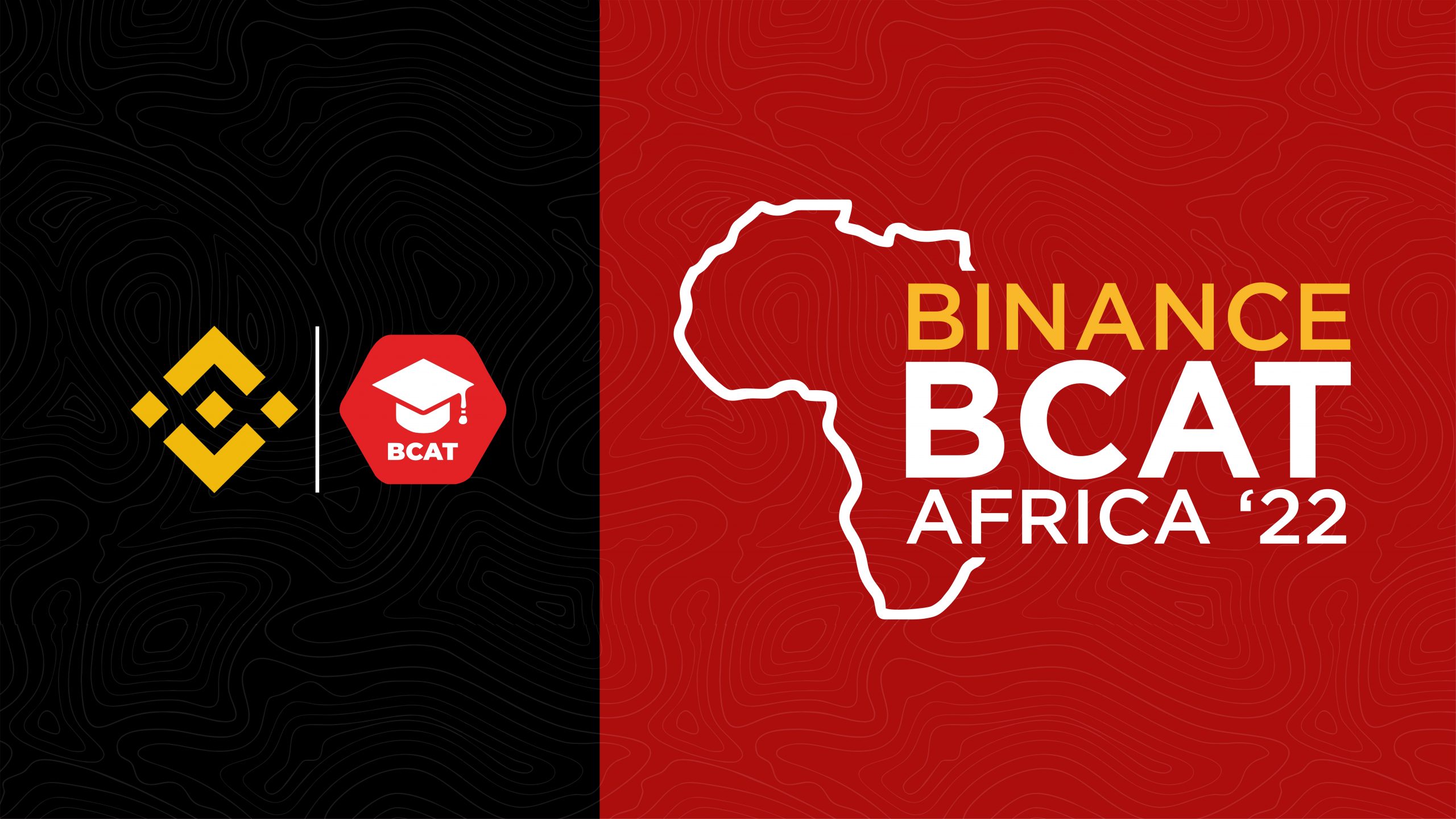 Binance Blockchain and Cryptocurrency Awareness Tour (BCAT) – South East Edition, 2022
Theme: Digital Economy
We are happy to announce the Binance Blockchain and Cryptocurrency Awareness Tour (BCAT) Africa, 2022.

BCAT is a blockchain and cryptocurrency awareness campaign with the goal of spreading blockchain and cryptocurrency awareness and education across Africa and helping to drive real-world adoption, thus empowering millions of people across the continent.
Binance is the world's leading blockchain ecosystem and digital exchange. Binance has been pivotal in building the global blockchain and cryptocurrency industry and continues to drive growth, and adoption in the industry.
The Binance BCAT Africa South East event will be taking place on the 4th of June, 2022 at the Amadeo Event Centre, Enugu, Enugu State, Nigeria. The time is 9 AM. The BCAT campaign will from the South Eastern, Nigeria, move across Africa to countries such as Uganda, Ghana, Cameroon, etc.
The Blockchain and Cryptocurrency Awareness campaign since its inception in 2019 has reached out to over 60,000 Africans. The BCAT Africa South East Edition will be connecting with Nigerians across the five Eastern States in Nigeria.
The Binance BCAT is targeted at helping people understand the following:
What is Blockchain and Cryptocurrency?

The concept of Play2Earn (P2E) 

Introduction to NFTs

Introduction to SocialFi 

What is Move2Earn

Understanding the Metaverse

Career opportunities in crypto
With great hunger for the knowledge of blockchain and cryptocurrency, in Nigeria, specifically in the South East, the BCAT Campaign is expected to host over 5000 South Easterners.
Register for the event here.
Follow BCAT across social media platforms
Website: bcatafrica.org
Follow BCAT Africa across social media platforms
Twitter: twitter.com/campusbcathq
Instagram: instagram.com/campusbcathq
Facebook: facebook.com/campusbcat
Linkedin: linkedin.com/campusbcat
Telegram: t.me/officialctvplus 
Follow Binance Africa across social media platforms

Twitter: twitter.com/binanceafrica
Instagram: https://www.instagram.com/binanceafrica_/
Telegram Nigeria: https://t.me/binancenigeria