Port Harcourt  Blockchain Conference of 4th Sept. 2021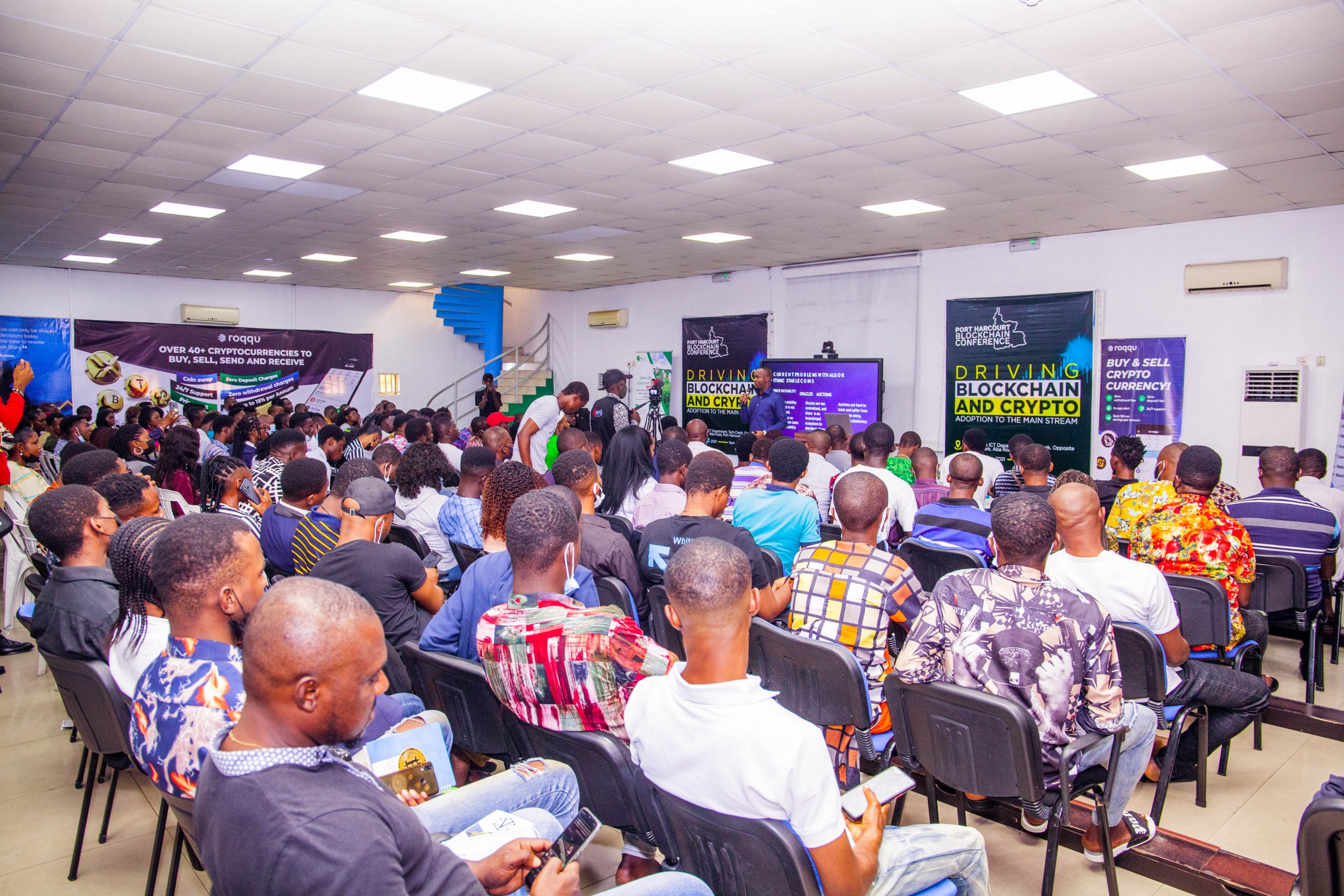 A Blockchain conference held in Port Harcourt on September 4th, 2021. The event themed "Driving Blockchain and Cryptocurrency adoption to the mainstream" featured many thought leaders in the Blockchain space who contributed their own quarters in educating the attendees about the role cryptocurrencies are playing in Africa and thus, the need for its adoption as the future of finance.
The event was sponsored by blockchain communities present in Port Harcourt such as Crypto Bootcamp, Traderchart, Farmchain & others.
"The Blockchain Technology has ushered in a new world of opportunities and possibilities with Web 3.0, solving the problems that the second generation internet couldn't solve, and helping us to build the right capacities needed to scale our world today into the envisioned future. Said Mr. Obinna, the founder of the Crypto Bootcamp.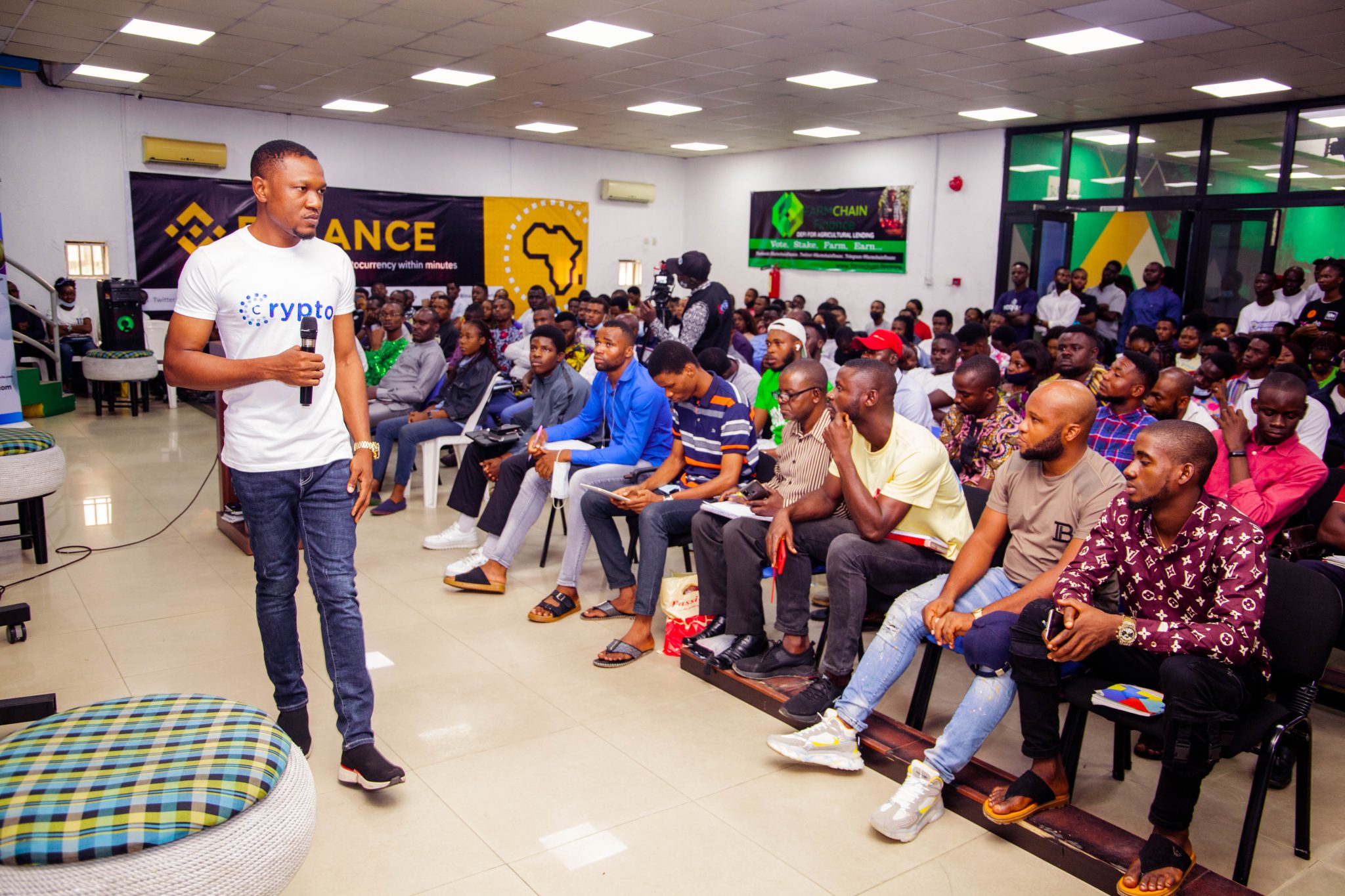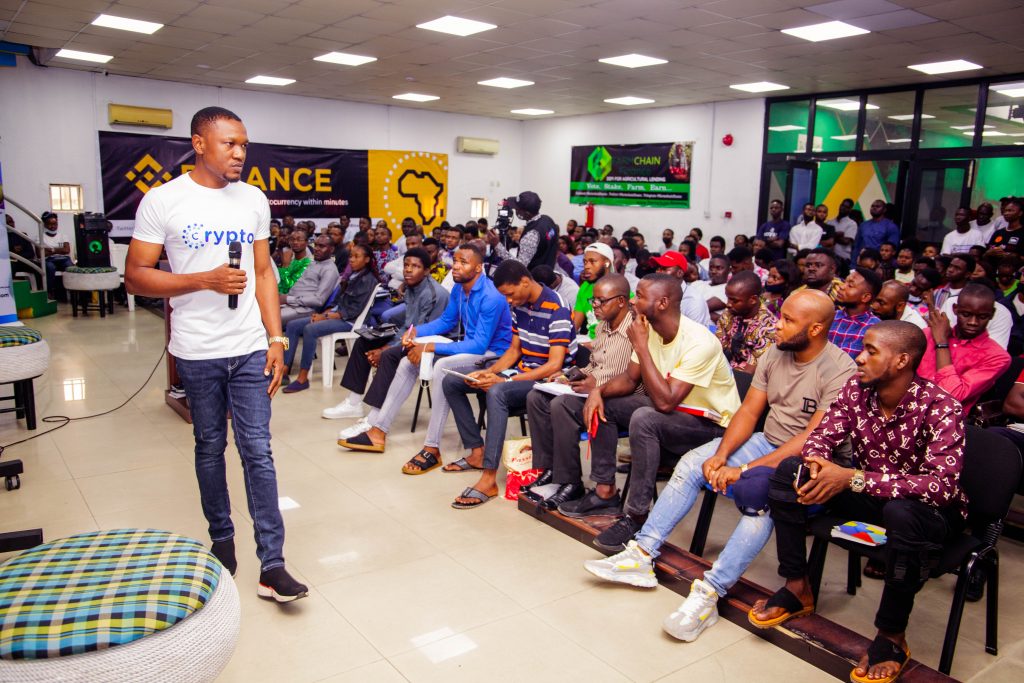 This is why as an individual, most especially a young African, you should not afford to sleep on this. Blockchain and Cryptocurrency is an advantage itself right in our hands", Mr. Obinna added.
There were a total of 8 speakers in attendance and more than a hundred attendees. The topics covered were: The growth of cryptocurrency, real life applications of Blockchain, importance of crypto education, trading psychology, how Africa arts and culture can be preserved through NFTs and the use cases of DeFi.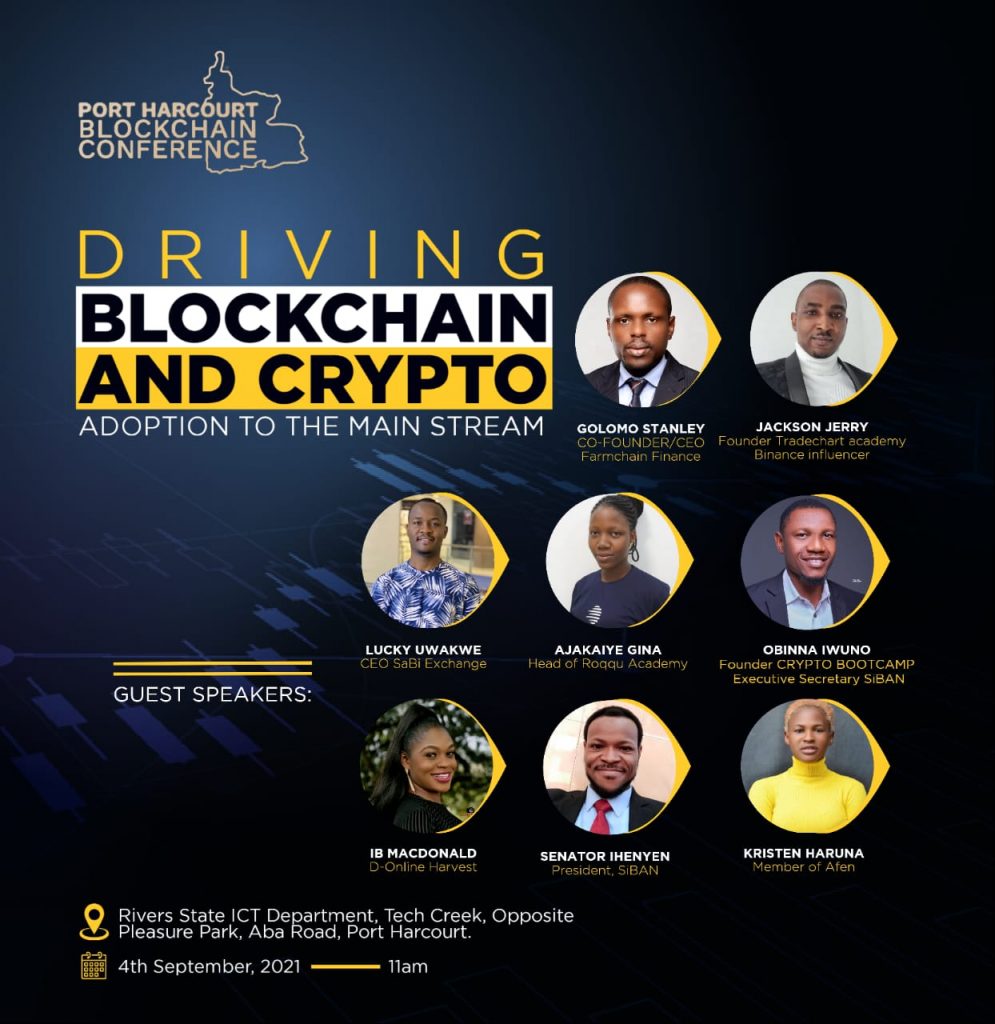 Afterwards, a panel seat was set for Senator Ihenyen, the current president of SIBAN (Stakeholders in Blockchain technology association of Nigeria) to share the vision of the body for Nigerians and the Blockchain industry.
The benefits of Blockchain were properly exposed in a clear manner for major players in Africa, entities and individuals to invest heavily utilizing the Blockchain technology in the future. Participants learnt tested and proven strategies to harness this opportunity.
About Crypto Bootcamp
THE CRYPTO BOOTCAMP is a Blockchain and Crypto Education Community and Platform, with special focus on Blockchain Development, Crypto Trading and Investment, the Global Digital Economy, Business Technology, and Crypto Industry Specialized Skills Training.