Binance Launches $1 Billion Blockchain Growth Fund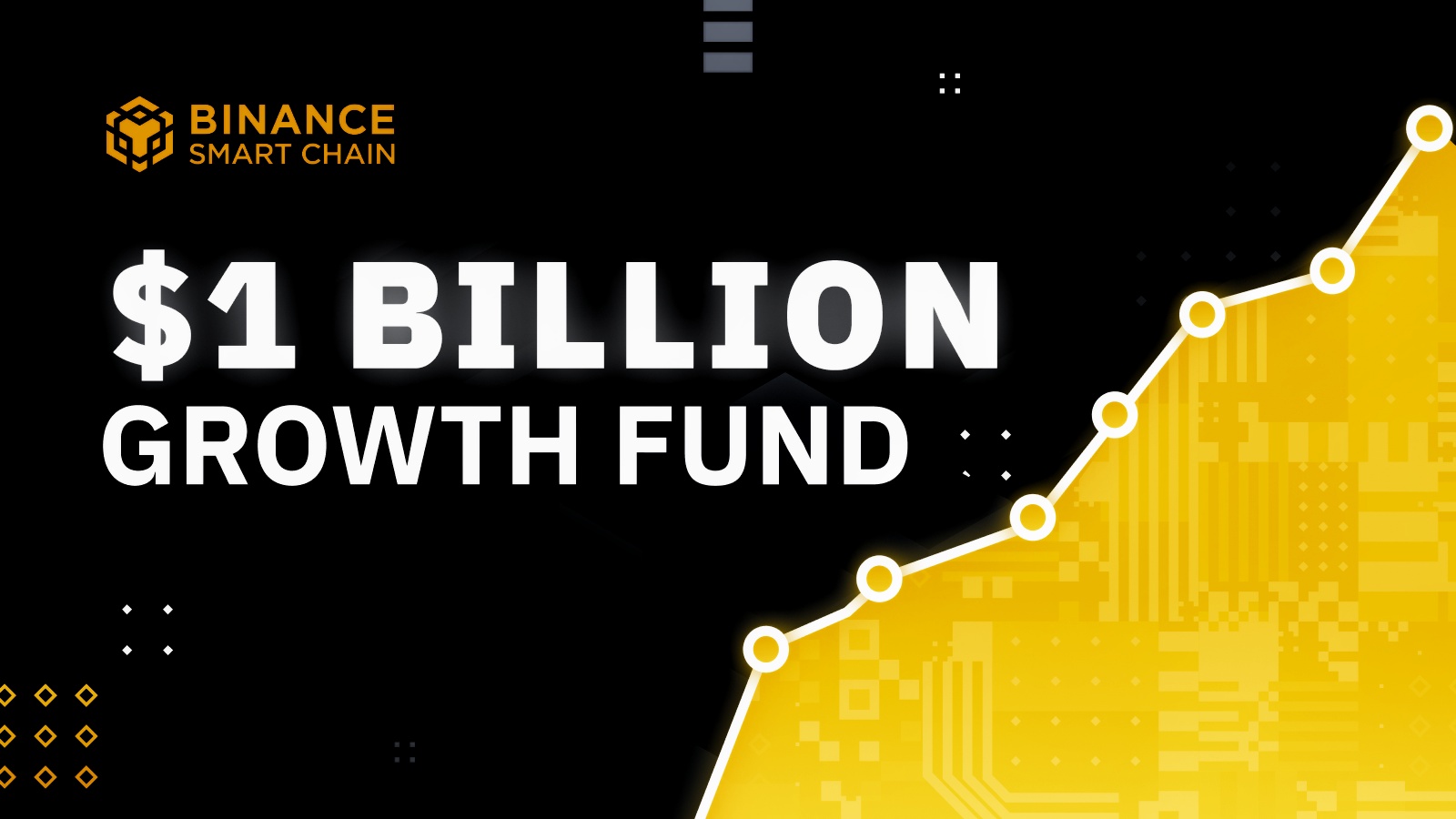 Leading cryptocurrency exchange Binance has launched a $1 billion growth fund to support blockchain development and growth in the Binance Smart Chain and the entire blockchain industry.
The goal of the fund is to boost the growth and innovation of projects and bolster the wider community and create a crypto-native pool of talent that will pave the future of crypto.
The fund is categorized into four different parts with each category aiming at different goals, Binance said. 
It's time to accelerate #BinanceSmartChain's journey towards scaling and mass adoption 🚀

We're announcing the biggest growth fund in the history of crypto – the $1 billion fund to push the adoption of not only BSC but the whole blockchain industry.
👇https://t.co/lkTHmp8fRm

— Binance Smart Chain (@BinanceChain) October 12, 2021
The first of the four categories is the $100 million liquidity incentive program which will be run to encourage players from traditional financial markets and crypto to provide liquidity to specific DeFi protocols.
Another $100 million fund has also been reserved for building and developing talents. The fund will also be used to educate new investors, providing academic scholarships to universities and supporting research and development into blockchain innovation. Binance aims to raise a generation of crypto professionals who will promote blockchain adoption.
The largest cryptocurrency exchange also scheduled from the $1 billion, a $300 million for the Builder program and incubation for projects. The $100M from the fund will be utilized for organizing Hackathon, bounty programs, developer conferences etc. The remaining $200 million will be used to expand the Most Valuable Builder (MVB) program and incubate 100 innovative decentralized applications and BSC infrastructure providers
In order to accelerate blockchain and cryptocurrency adoption, Binance has scheduled $500 million to grow decentralized computing, gaming, metaverse, virtual reality, artificial intelligence and financial services across Binance Smart Chain and other networks. The fund will target scaling solutions for real life use cases .
Binance hopes the blockchain growth fund program will benefit all the participants in the crypto market either through the creation of new talent or engendering new innovations and helping to create the new internet of value for everyone.
What do you think of this story? Share your comments below.