How Nigerians Are Increasingly Turning to BTC and other Altcoins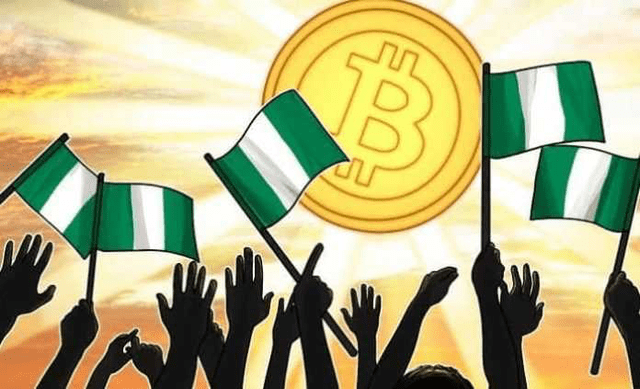 It is now commonplace knowledge that Nigeria is the global seat for BTC trading. Recent trends show that the giant of Africa is where the most amount of crypto trading takes place. Statista, a digital data survey entity revealed that out of the entire participants in its 2020 online crypto users survey, a wholesome 32% of them were Nigerians- this stands as the largest in the globe.
What this indirectly infers is that many Nigerians have lost faith in the extant financial system and are quick to look for more viable alternatives including trading cryptocurrencies, especially bitcoin.
Many Nigerians like 34 years old Mr. Tola Fadugbagbe have turned to crypto after pursuing other prospects for years. Mr Fadugbagbe explained how he started intensive research into the world of crypto.
He notes:
"I was spending hours every day watching videos on YouTube and reading articles about Bitcoin. I didn't have much money so I started with $100 to $200."
This man currently holds $200k worth of crypto portfolio and is currently a crypto teacher to whoever cares to learn about the emerging financial system and its prospects.
The now fulfilled investor notes:
"No Nigerian comes to cryptocurrency and wants to look back. It's a big opportunity."
Hearing this sort of success stories has been a major magnetic force for Nigerians into the crypto industry. Some other crypto survey shows that Nigeria ranks third place coming immediately after the United States and Russia when it comes to the first ten countries engaging in crypto transactions worth $400k.
With the way the national bank of Nigeria, CBN, devalued the nation's fiat by a significant 24% in 2020 and further projections of the Naira tanking by at least 10% in 2021, it is obvious that many more Nigerian investors may turn to the leading crypto and other altcoins as an hedge for their investments.
Read More: BTC Gains More Momentum Than Gold To The Ends of the Earth
The founder of a media outlet in Lagos, Michael Ugwu explained how he had sold a landed property and he had to hedge his returns from inflation. He explained how he turned to BTC so as not to hustle backwards.
Ugwu notes:
"I'd made naira but lost US dollars. That's when I realised we're hustling backwards. It was then that I started to look into Bitcoin."
He continued:
"On some of my currencies I've made 50 times what I invested. On Bitcoin it's easily grown 10 times in the last year,".
For him, the advent of crypto and blockchain technology has greatly disrupted the financial system as we know it. His wife, Onyeka Ugwu highlighted how the banking experience is significantly better than what we have in the extant traditional banking system.
She notes:
"It wasn't about making money. It was about how [to] have a better banking experience. Look at it as saving your money in a currency that can keep the value of the money."
It appears that many Nigerians are thrilled by the many possibilities that cryptocurrencies and the underlying technology, blockchain technology has to offer. Nevertheless, newbies and extant investors should never lose sight of the fact that most cryptocurrencies are volatile and speculative assets. Many older investors are quick to point out the regulatory risks and pitfalls that come with stashing money in cryptocurrencies. Currently Nigerian crypto investors are hoping for a repeal of the February 5th CBN ban on financial institutions facilitating cryptocurrencies.
Prominent individuals like the former Deputy Governor of the Central Bank of Nigeria, Kingsley Moghalu and the incumbent Vice-President of Nigeria, Prof. Osibanjo have clamoured for the CBN ban repeal although they confirm that it is important that the sector is regulated to mitigate potential risks.
EGM Group's Gbite Oduneye notes:
"Nigeria is the third largest place for cryptocurrency trade in terms of volume. If you don't take advantage, someone else will. Build an ecosystem round it. Put in rules and regulations."
What is your take on this? Let us know in the comment section below.