Introducing Earnathon, an Educational Platform For Learning & Earning Cryptocurrency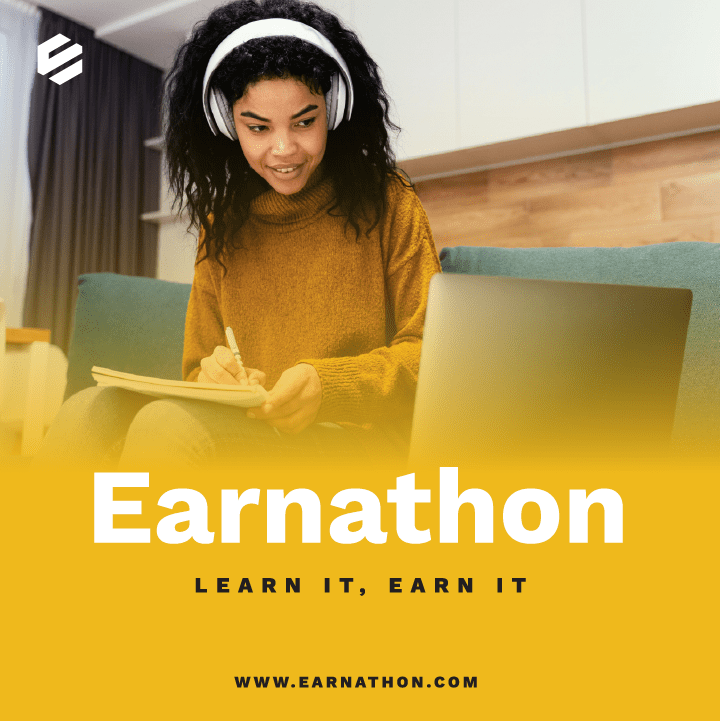 February, 2nd, 2021, Lagos, Nigeria. We introduce Earnathon, a simple way to learn about blockchain and cryptocurrency while earning. 
Blockchain Technology has taken the world by storm. Cryptocurrency is revolutionizing finance and permeating other aspects of human society. The world has not been the same since January, 3rd,  2009.
Today, our world has been transformed by this novel technology. Enthusiasts believe the future of finance is cryptocurrency, but just as Daniele Mensi puts it, "crypto is not the future of investing, it's the present". The future that has always been talked about over the years is now. 
This is why it's imperative for the world most especially, developing nations to get onboard this moving train of unprecedented innovation to build the world they deserve and need. 
The Need for Education 
The creative spirit of innovation is ever flowing but needs to be channeled and this is only possible through education. But the world has been slowly transforming with newer models of tools, techniques and strategies coming up to replace the old, in order for society to remain ever resilient. However, this is becoming clearer that not just learning, but learning with practical evidence is key. This presents a fascinating opportunity for the learn and earn model. Earnathon; the New Order of Learning 
The ability to earn while learning is a fascinating opportunity to explore and drive proper education with the right incentive. As the knowledge of blockchain technology continues to grow globally, it's imperative to grow global awareness with carefully designed contents while giving learners the opportunity to earn and practice that which they have learnt. 
This is why Earnathon was created: to create awareness and expose people to the world of blockchain and cryptocurrency. Users can learn about them and earn crypto in the process.
How Does It Works?
Users are expected to sign up, verify their accounts and then start learning to earn.
Join Earnathon now and begin earning as you learn. 
Follow us across social media: