Coinbase, Binance and Bitmex Rank Top in Web Traffic in October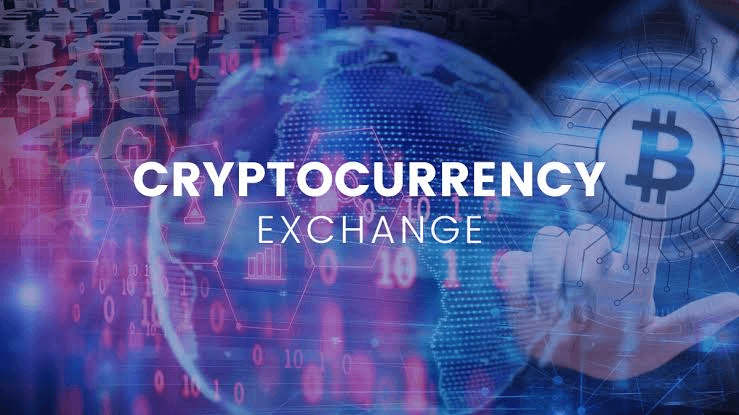 According to a report published by ICO Analytic, Coinbase, Binance and Bitmex rank the top in web traffic in the month of October, 2019.
The report which featured 20 exchanges reports Coinbase with unique visits in the month of october having 20.5 Million. This figure represents a 0.7% reduction compared to the month of September.
Binance was the second on the list having a 18.2 million unique visits for the month however, this reduced by 3.0% in comparison to the month of September.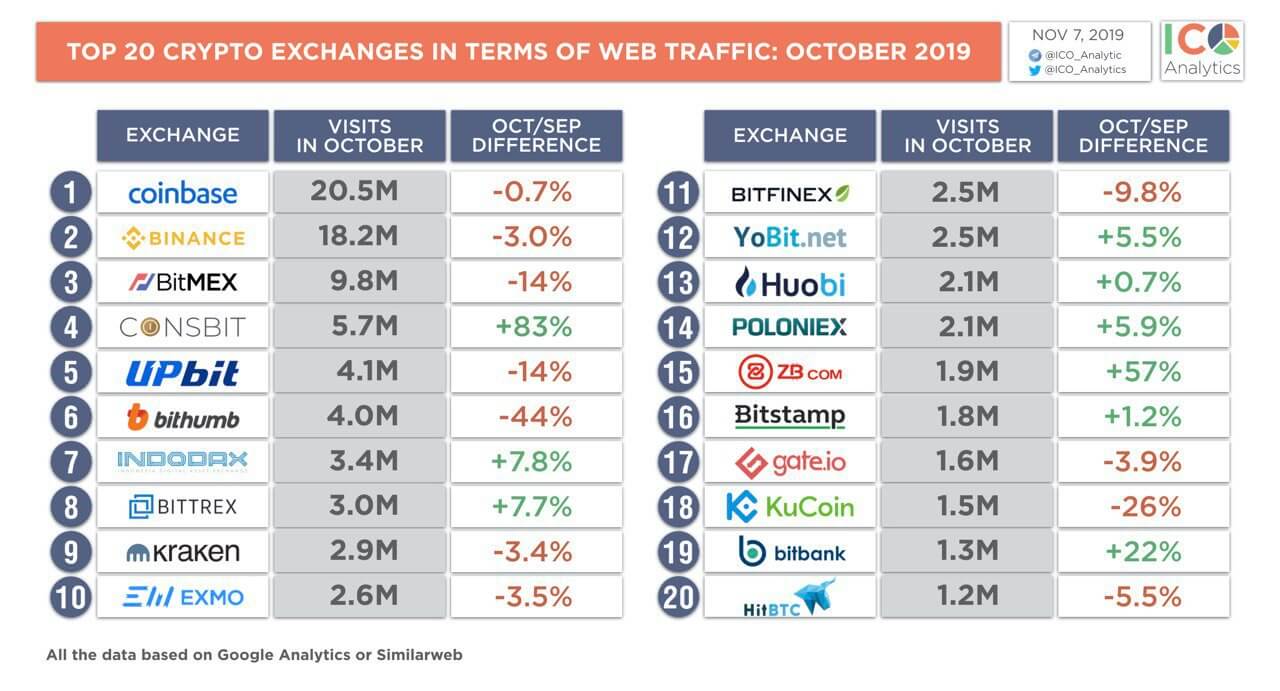 Crypto Exchanges web traffic in October, 2019.
Margin trading platform Bitmex had 9.8 million visits with a 14% drop from its September height. This could be influenced by the leak user email addresses scandal it faced.
Fourth on the list of top cryptocurrency exchanges in terms of web traffic was Coinsbit which saw an 83% increase in October from September received a web visit of 5.7 million.
Top losers for last month according to the report were Bithumb which saw a nosedive of almost 50% reduction as it stood at a 44% reduction of web traffic in October as compared to September.
Bithumb traffic was 4.0 million. Kucoin was the number two loser as it lost 26% traffic in October as compared with September. It received 1.5 million visits.

Both Bitmex and UPBIT was a tie as they both received 14% reduction in their web traffic in October. UPBIT saw 4.1 million users visits.
bIndorax gained 7.8% with a 3.4 million user visits. Bittrex received 3.0 million visits against its 7.7% growth.
HitBTC had the least user visits for October with its stats showing 1.2 million visits at a loss of 5.5%.
Highest gainers in terms of percentage of visits were Consbit, ZB.com and Bitbank which received 83%, 57% and 22% respectively.