Stablecoin Tether Launches Support for Tether (USDT) on the Liquid Network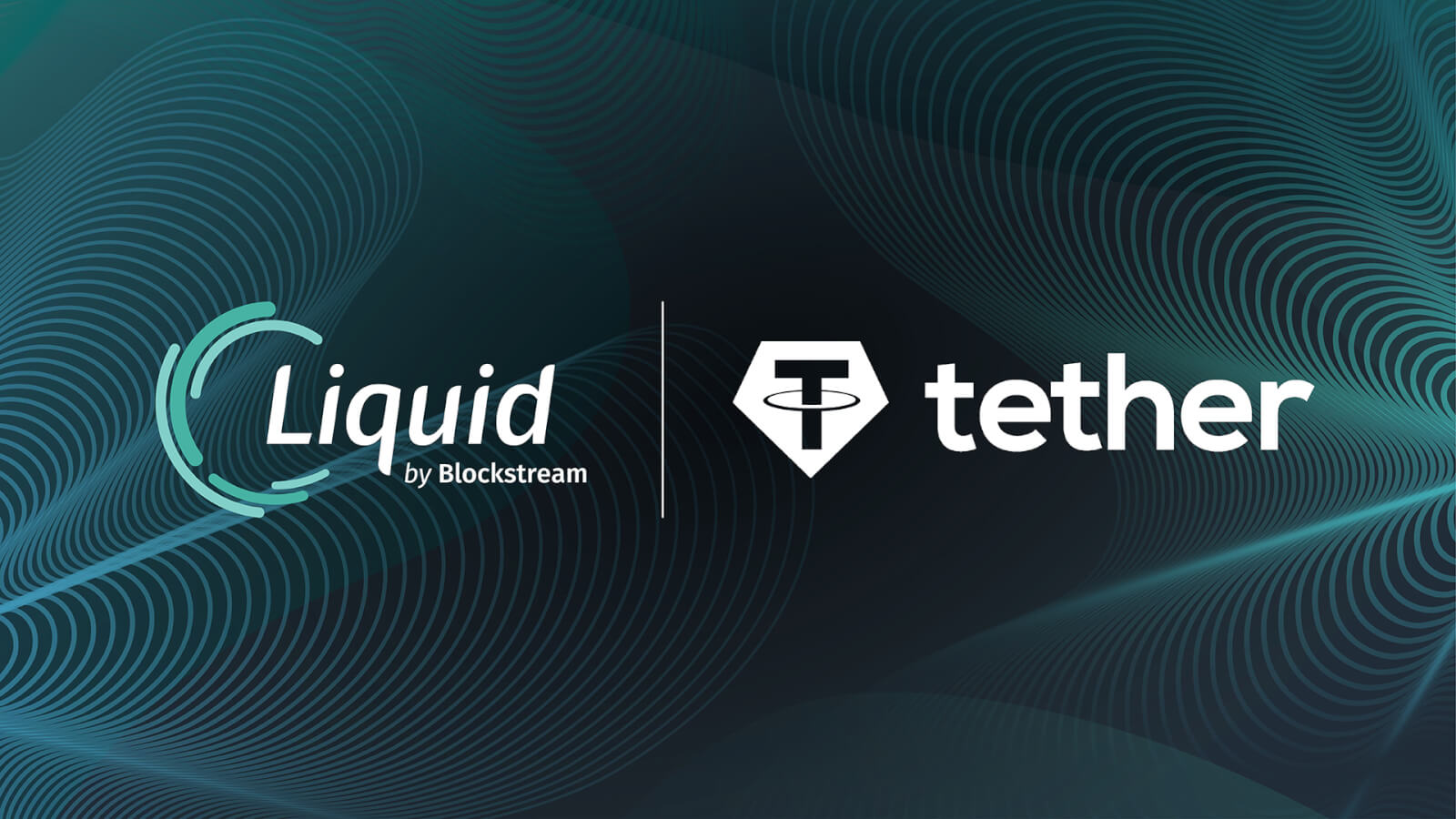 Stablecoin Tether has now been launched on the Blockstream's Liquid Network. The announcement was made via a blog on the stablecoin's official website. Tether communicated the intention to launch on the Liquid Network was initiated by the desire and quest towards "improved blockchain interoperability".
The Liquid Network is a blockchain for exchanges, brokers, and market makers that enables fast, private Bitcoin transactions with other members of the network. It is designed to allow the movement and issuance of digital assets.
The launch of Tether on the Liquid Blockchain according to CSO at Blockstream Samson Mow, is a major milestone in increasing the utility of the Liquid Network. He also emphasized the benefits such as OTC atomic swaps, super-fast arbitrage between exchanges etc
Speaking on behalf of Tether, CTO, Paolo Ardoino said
"It has been a natural decision to deploy Tether on the Liquid Network given the fantastic work that the Blockstream team is achieving. Issuing stablecoins and various other digital assets under one blockchain platform makes a lot of sense and greatly improves industry efficiency whilst allowing traders to manage all their assets from a single wallet application."
Launched in 2014, Tether has surprisingly withstood several scandals. By its affiliation with Bitfinex, the largest stablecoin with about $4billion market capitalization has met some serious allegations however, it has continue to rage on and has been able to launch on some blockchain networks in time past, for example the Tron Blockchain.
The Liquid Network is one of its several achievements in the year 2019. The launch of Tether on the Liquid Network will open opportunities for new possibilities according to the blockstream website. Some of these possibilities includes enhanced securities trading, instant, low cost stablecoin payments using Lightning support for L-BTC when launched. Arbitrage traders will also be able to take advantage of Liquid's 1-minute block times to rapidly complete inter-exchange transfer of fiats.
Liquid USDt is currently open for deposit and withdrawal on the Bitfinex exchange with other exchanges working on enabling it such as OKEx, OKCoin etc.