10 million Users of Samsung Pay Set To Enjoy Digital Currency Transaction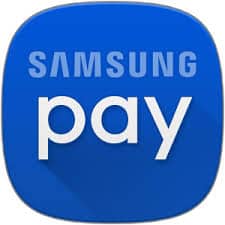 Samsung's recently launched lineup of its flagship "S" series, Enjin, is meant to be supporting digital currencies with a built-in wallet.
Prior to the public publication of this innovative development of Samsung Blockchain Wallet integration, local publications had speculated that Samsung Pay could be backing the high-profile digital currency incorporation for the Galaxy S10.
On the 29th of January, The Korea Herald had hinted that Samsung is ready to incorporate a digital currency or cryptocurrency wallet into the Galaxy S10. This hint was over a month prior to the public release of the Samsung Blockchain Wallet on February 21st.
On the wave of optimism, an industry executive said "The arrival of the new Samsung phones could start popularization of the cryptocurrency wallet system in Korea. "
On the 8th of March, that is, three weeks subsequent to the official release of Samsung Blockchain Wallet, one of the largest mainstream media outlets in South Korea, Donga, noted that Samsung deems digital currency incorporation as a means to expand its user base internationally. And hence, cryptocurrency integration will strengthen Samsung Pay as a fintech platform as contained in the report entitled "Crypto, Flying Away With Samsung Pay on its Back?"
Samsung Pay's intention of incorporating digital currencies goes in line with its past acquisitions and product launches.

As at this stage, the Samsung Blockchain Wallet is supporting Ethereum but more cryptocoins are expected to be integrated in no distant time. And as it stands, if a cryptocoin wallet is added to Samsung Pay, the application will be strengthened as a total fintech platform.
Samsung Pay, since its emergency, has competed headfirst in innovation and technological development against other online or digital applications such as Apple Pay and KakaoPay.
In the year 2015, Samsung Pay acquired LoopPay which allowed Samsung Pay users to process payments by hovering the phone over PoS (point of sale) terminals. The acquisition of loopPay was in the region of $250 million. Although this acquisition had a mixed reaction from industry analysts, it did provide Samsung Pay an edge over its competitors in user experience.
The user base of Samsung Pay, according to Donga, has grown by 58 percent from 2017 to 2018, by a whooping estimation of 6.6 million Users.
Many analysts in South Korea expect Samsung Pay to take a lead in the digital currency sector given the well-documented and successful strategy of Samsung to pursue aggressive acquisitions, product launches, and the integration of newly emerging technologies.
A GOOD LANDMARK FOR CRYPTO AND FOR SAMSUNG
In the similar way the market valuation of Square Cash increased by 516%, evolving into a payment behemoth since the company integrated Bitcoin in late 2017, Samsung Pay could benefit from digital currency integration and appeal to millennial and digital asset users.
Although, Bitcoin in all likelihood has not been a oentral catalyst in the growth of Square, it has played a vital role in establishing an initial user base for Square and allowed the company to snowball in the months ahead.
As of the month of April 2018, Samsung Pay recorded $18 billion in transaction volume and industry experts assumed the integration of cryptocurrency by Samsung Pay could speed up the mainstream adoption of digital currencies, especially on the side of merchants.
A passionate industry executive had told Donga that while the Samsung Blockchain Wallet could comparatively and significantly improve the visibility and accessibility of digital currencies, it will not be adequate in leading to sound merchant adoption at retail stores, supermarkets, cafes, and restaurants.