16 exchanges now certified to list Venezuela's Petro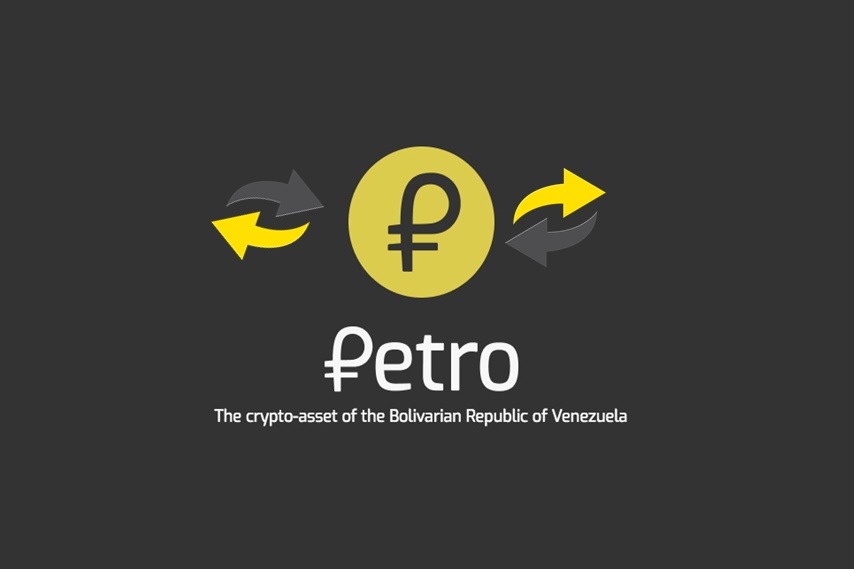 Venezuela has been in the news quite a lot this year from news about the country's hyperinflation to its sanctions and back to its creation of a cryptocurrency 'Petro' to bypass the sanction. Now, the president of Venezuela, Nicholas Maduro has revealed that the country's cryptocurrency 'Petro' has come to an end of its presale. The presale allegedly raised almost 3 billion dollars and a total of 16 crypto exchanges will begin to list the Petro, Maduro claimed.
16 cryptocurrencies exchange houses have been authorized with the certification to list and facilitate Petro transactions in the international market.  During the inauguration of Venezuela Power Expo 2018 in Caracas, Maduro explained the reason beyond the certification,
The certification of these 16 exchanges is a demonstration of confidence in the system of the Petro, as a cryptocurrency, and will allow liquidity and solid transactional volume.
The exchanges that were certified are; "Criptoexchainge, Criptocapital, Asesoría Financiaera CA, Italcambio, Amberes Coin, Cave Blockchainge, Valoratta Casa de Bolsa, Coinsecure.ve, Critiaechainge, Criptolago, Criptoventraige CA, Criptoactivo Menets CA, Criptoactivo Bancar CA, Criptomundo Casa de Intercambio CA, Inversiones Financieras 1444 CA, and Criptoactivo Criptoes."
Although, Venezuela had recently announced a major crackdown on crypto exchanges and remittance businesses which the government dubbed Operation Paper Hands. This new development of authorising exchanges on the listing the Petro is yet to elicit responses from most of the exchanges.

However, India based Coinsecure which was one of the exchanges certified by Venezuela states, "Venezuela wanted to add Petro as a cryptocurrency on Coinseure, so they can trade Petro against bitcoin and the rupee." CEO Mohit Kalra also revealed that India was offered a 30% discount on crude oil purchases if India uses the Petro.

El Petro's presale has gained a total of 3,338 million dollars Maduro considers this an 'economic miracle.' The president of Venezuela also revealed that the Petro has been able to raise the equivalent of 2.744 billion euros, 208.337 billion rubles, and 21.118 billion yuan. In a bid to resurrect the economy, Maduro says he will inject $1 billion into the economy obtained from the Petro.

Do you think Maduro's strategy of authorizing exchanges to list the Petro will aid the Petro in driving international reach? Let us know your opinion in the comments section below.
Images courtesy of Blockchain Buzz.NewsShutterstock, Cyptocointips.net.
Disclaimer:
The Information provided on the website is designed to provide helpful information regarding cryptocurrency subjects. The content is not meant to be used, nor should it be used as a basis, foundational knowledge or prerequisite for decision making regards trading. Always do your own research and due diligence before placing a trade. We are not liable for any outcome based on any content found on the site.
The Crypto Community Welcomes the Release of Ethereum 2.0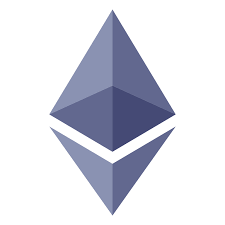 Ethereum has stormed the crypto space with its first phase of "the next-generation proof-of-stake (PoS) Ethereum 2.0" . Beaconcha.in. disclosed that the first phase of the Serenity phase was released at 1:00 pm WAT on Tuesday, the 1st of December, 2020.
The Ethereum developers have been setting up Ethereum 2.0 since the present proof-of-work (PoW) network was established far back in 2015. It promises the perks of a one-stop blockchain for distributed or "decentralized Computer-based Apps."
With this latest release, the present Ethereum network will experience an evolution into a new mode of settling payments on the go. This Beacon Chain promises to establish a faster and more transparent Ethereum blockchain.
"The launch of the Beacon Chain is a huge accomplishment and lays the foundation for Ethereum's more scalable, secure, and sustainable home, says Danny Ryan, an Ethereum Foundation Researcher. "There is still much work to do, but today we celebrate."
Created by Vitalik Buterin, a Russo-Canadian, the Ethereum Blockchain and now the most recent Beacon Chain is the product of years of extensive research and pressure from the investors that make up the Ethereum community. Buterin saw an era when Blockchain will be utilized for more than just a digital currency but to power various decentralized Apps and functions. He was bent on utilizing the POS Consensus Mechanism instead of the usual Proof of Work (POW) mechanism.
The Ethereum Community has patiently waited for the ETH 2.0 release which has been stalled by delays upon delays. This new program presents a whole new feature of being accessed via multiple languages. This appears to be one of the many reasons for its stalled release over the last five years.
Explaining DASH Coins to Investors Big On Privacy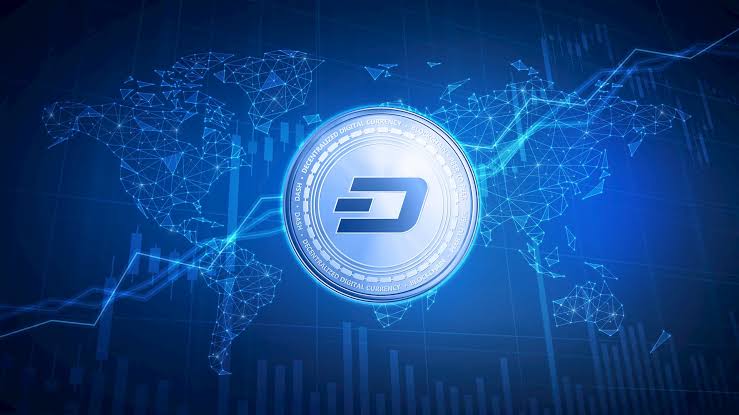 Dashcoin (DASH) is a grand derivative of Bitcoin. Essentially it is a derivative of the derivative of Litecoin. Jokes apart,  DASH is a hardfork of Litecoin which in turn is a derivative of Bitcoin. 
Formerly dubbed Darkcoin, it was curated in January 2014 by Evan Duffield when he became frustrated with the transaction speed of Bitcoin. DASH uses both masternodes and miners to validate onchain actions. One key feature of the altcoin is that it gives users the option of privacy when transacting.
With InstantSend, onchain actions using DASH are transacted speedily as intended by the founder of the crypto.
Investors are always quick to evaluate how the prices of their investments will do in coming years, but believe you me, there is a whole lot that goes into scaling the monetary worth of any investment talkless of a volatile cryptocurrency. Nevertheless its functionality as a virtual currency is what triggers its market movement and causes its value to go up or plunge.
One key thing that distinguishes DASH from many cryptocurrencies is its privacy feature dubbed "PrivateSend". Users have the option of opting for an anonymously transacted onchain action.
It appears that this altcoin is more of a functioning crypto than a store of wealth. Taking Venezuela as a case study, with the crypto scaling to be a worthy altè to traditional online payments, its perks are key factors to take note of when determining if its price will rise or fall in the nearest future.
As the Crypto Community Continues to Await the Belated ETH 2.0 Release, Vitalik Buterin Stakes $1.4M worth of Ether to Support the Blockchain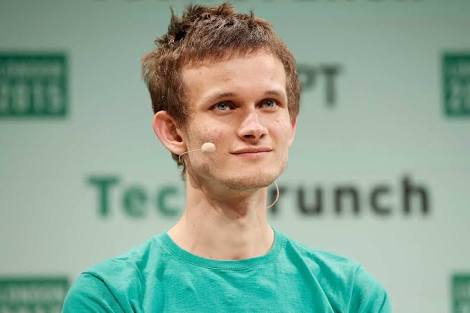 The Serenity ETH 2.0 is already seeing stakes from investors. Vitalik Buterin, founder of the Ethereum blockchain has transferred his first ETH for staking on the incoming iteration of the Ethereum blockchain.
The Ethereum Founder's address transferred 32 ETH each on about a hundred on-chain actions.
TrustedNodes reported that the gross sum of the crypto sent is about 3200 cryptos. The aggregate of all crypto sums sent is about $1.4 million as at the time of writing this piece.
These sums were sent via on-chain transactions to Ethereum Serenity Phase 2.0's just released deposit contract. This newest innovation became available in real time starting from Wednesday, the 4th of November 2020. It is a deposit contract that enables users transfer crypto from the extant proof-of-work blockchain to the about-to-drop proof-of-stake (PoS) blockchain.
The minimum requirement of staking 32 Ethers so as to scale the ETH 2.0 has since been met by the users depositing the above mentioned sums.
About a seventeen million dollars ($17 million) or 38,693 ether has been amassed by the deposit contract as at press time.
It will interest you to know that Point of Stake Networks (PoS) are not powered by mining unlike the current Bitcoin and Ethereum blockchains. A PoS network is enabled by stashing funds (staking) for a specified term so as to earn profits on same.
The Ethereum community continues to await the belated release of the Ethereum 2.0 Proof of Stake network projected to launch probably early December 2020.