12 Cryptocurrency Exchanges Ordered to Review Customer Contracts
Review Customer Contracts; Korean Watchdog Orders
South korea's Fair Trade Commission has ordered 12 cryptocurrency exchanges to revise their customer contracts. The order given is for these companies to implement the Customer protection Act. These Adhesion contracts are measures to safe guard the interest of a weaker party in a business deal or transaction
Consumer protection in South Korea is regulated under several acts including the Consumer Protection Act, and also more specific acts, such as the Adhesion Contract Act, enacted December 31, 1986.
The FTC, which also serves as the economic competition regulator, said current customer contracts from exchange operators 'unfairly' keeps users from withdrawing their deposits. Adding the currency acts forces users to bear the consequences on all financial loses when ending their membership with the exchanges.
South Korean cryptocurrency exchanges have been very active of late. Huobi has officially launched in South Korea, facilitating "the trading of 100 cryptocurrencies and 208 markets." In terms of regulation, these pages also reported how the "Kakao-backed cryptocurrency exchange Upbit has launched a system to reward users for identifying fraudulent multi-level schemes related to cryptocurrencies."
"[Shutting down cryptocurrency exchanges] is not realistically possible," FTC chairman Kim said at the time. "Based on electronic commerce law, the government does not have the authority to close down cryptocurrency trading platforms."
New Samsung S20 to Support Cryptocurrency like the S10 Smartphone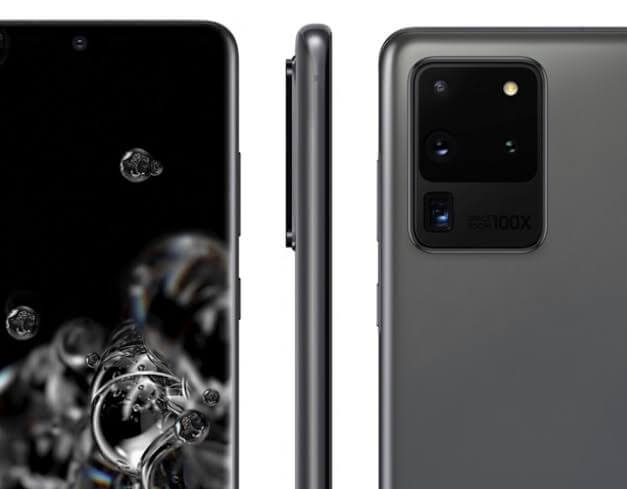 The Samsung's new galaxy S20 is the new generation device that was unveiled by Samsung at their event. The device would have 5G technology, crazy cameras- "one that will change photography" according to samsung  and it will have crypto storage.
It will have a special feature which is a secure processor that put in place for the protection of personal information such as the private key, pattern, and passwords among others. This was announced at Samsung's unpacked event on 11th February.
However, the degree at which Samsung advertised and publicized cryptocurrency support in their last range of devices like the S10s was not the same with the galaxy S20.
They only made mention of the secure processor. They didn't give information as regards the coin that would be supported by the device, new coins and apps that would access the crypto support.
The previous devices (S10) contained a security system like an enclave kept in the phone's security knox for keeping private keys. The Samsung's blockchain keystore app is connected to it.
It enables people see their balances in crypto and even to send money from one end to another.  So, there is probability that samsung might continue with this system.
Having the control of your digital assets from your mobile device and being able to send from one end to another without itch would increase adoption. Again, Samsung is a recognised and popular brand.
Enabling crypto support on their devices will surely increase the adoption of cryptocurrencies because they advertised to a wide range of end users who might be hearing about it for the first time and adopt crypto on the long run.