TACKLING CORRUPTION IN NIGERIA WITH THE BLOCKCHAIN TECHNOLOGY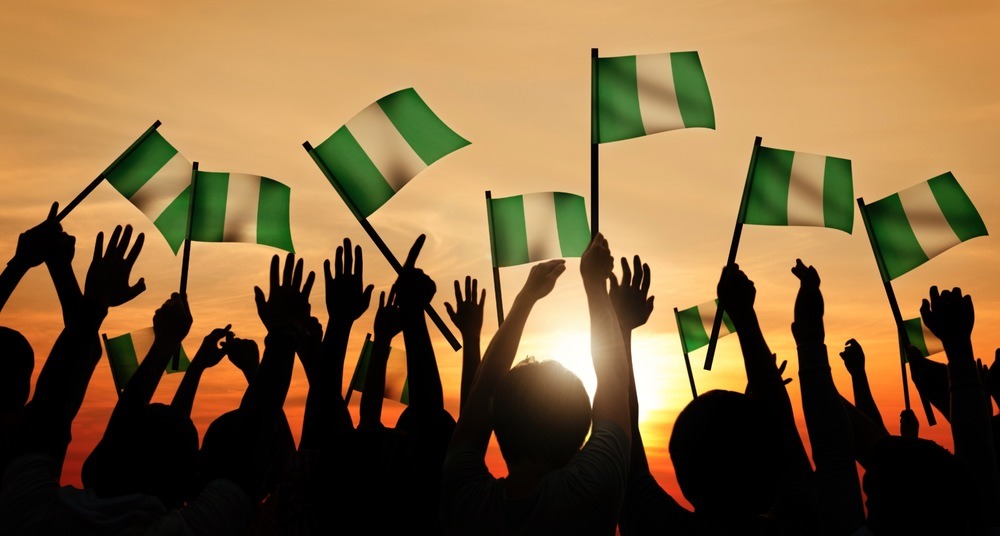 The blockchain technology is taking the world by a storm and Nigeria is part of the countries riding on its tide. It goes beyond cryptocurrency which is its most common use case and branches into various industries and sectors. The blockchain technology is a decentralized, open source and distributed database used to record transactions across many computers in such a way that data cannot be altered without causing a disruption across subsequent blocks in the network.
The big question seems to be how the blockchain technology can cause a radical change in the way and method in which things have been done in Africa in general and Nigeria in particular? And if there is an aspect that the transparent nature of the blockchain technology would be needed in Africa, it would be in tackling corruption. The adoption of the technology across the continent is moving quite slowly but surely. Countries like Kenya have embraced the technology by setting up an 11-member task force to focus on how the country can maximize the benefits of the blockchain and Internet of things (IoT).
Although countries like Nigeria, known as the giant of Africa is still dragging her feet on the blockchain technology, choosing rather, to focus on cryptocurrency and its volatility. The blockchain technology will aid in fighting against corruption in the following sectors.
ELECTION
In February, Agora a Swiss-based blockchain company offering verified voting solutions built on their blockchain network to governments made a claim that they conducted the very first blockchain based election in the world in Sierra Leone. Although the Government debunked the claim, imagine the bloodshed and stress a trustworthy election can prevent in Nigeria. The 2015 presidential elections that was reportedly rigged in some parts of the country can be verified using the blockchain technology.
HEALTHCARE
The public healthcare system of Nigeria is hanging by threads and applying the blockchain technology to this sector will help a great deal. As it stands, the rural healthcare institution is relatively untouched by technological advancement. Also, the sector is even grossly unrepresented in the national budget with just 3.95% of the total national budget for 2018 allocated to health. The problem isn't the misrepresentation of the health sector in the national budget but the fact that the budget is not fully actualized leading to a depreciated health sector. But with the application of blockchain to issues ranging from medical records to managing pharmaceutical supply chain transactions and execution of the healthcare sector can be monitored on the blockchain network.
SECURITY
Most of the Northern states in Nigeria have been battling with terrorism for some time now. With a terrorist group known as Boko Haram kidnapping young girls and training teenage boys to be suicide bombers. Tracking transactions is still needed as the blockchain technology makes it difficult to fund terrorism especially with the use of a cryptocurrency like Bitcoin.
The blockchain technology can be applied in a multitude of ways including identification such as the government of Estonia is doing. By allowing citizens access variety of services and rights enable by their e-identities. Pensioners should not be left out as tracking their pensions and gratuity will be easy and there will be lesser pension and tax fraud.
While we wait for the Government of Nigeria to adopt the blockchain technology, its citizens are already making use of cryptocurrencies, solving problems by creating blockchain startups and creating a name for themselves. The dream of Nigeria taking the front row in the crypto and blockchain space is one we hope comes true very soon.
Notorious Cryptocurrency Scams and How to Avoid Them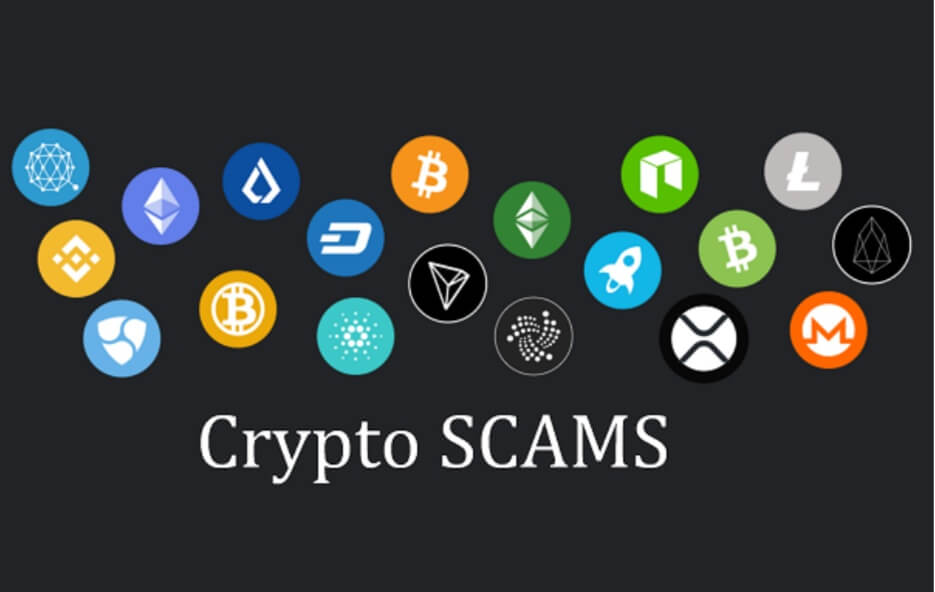 Cryptocurrency thefts, scams hit $1.7 billion in 2018 according to Reuters new York
People lost their Cryptocurrencies after it was stolen from exchanges and after being scammed  which was a massive increase of more than 400 per cent from the figures recorded In 2017 to about $1.7 billion, according to a report from U.S.-based cybersecurity firm CipherTrace
The growth of blockchain and cryptocurrency over the past nine years has changed the way the world looks at transactions and this has made a massive attraction for scammers and criminal who have tweaked their schemes to suit cryptocurrency making people run into heavy losses. There move has to be aided with the fact that Cryptocurrencies are decentralised virtual peer-to-peer currencies. This means that the currency exists online only and is not controlled by a bank, treasury or country, making it free from regulation and government over sight.
Whether or not you believe cryptocurrency is the "IT", we can both agree to the fact that frantic investments attract crafty individuals seeking to prey on trader greed. That is, the prospect of quick riches can blind some people to the risks and enable crooks to lure them into scams with dubious products and services. Here are some of the most notorious cryptocurrency scams and how to avoid them.
Social media give away fraud
Anyone can be prey to hackers, even legitimate coin issuers. Sometimes notable figures in the crypto space such as Vitalik Buterin or Andreas Antonopoulos, and many others that offer giveaways are impersonated. You cannot trust Facebook or Twitter accounts, especially unverified accounts. If a person claims to belong to an ICO or to be its founder, think twice before you reply to their offer or make a contribution. Whenever you read "Send 2 or 3 ETH to this address and receive up to 20 ETH in return", that is a pure scam. Crypto is money and nobody is giving away good money for free. If someone is truly promising you a tenfold reward, be realistic – it is too good to be true? Before you actually send money to the person, make sure the source is real and trustworthy. You could also look through the company's website, read comments about it from reliable sources, and, most importantly, try to make contact with real employees on Telegram or other social media channels to figure out what is truly going on.
Fake Initial Coin Offerings (ICOs)
ICOs are a means of raising funds for newly launched cryptocurrencies. Investors in ICOs receive tokens in the new cryptocurrency. Over the past year, Investors have pushed billions of dollars into more than 1,000 ICOs. While many ICOs are legitimate, a large number have no real business plans or technology behind them. In a recent study, 80% of the ICOs conducted in 2017 were described as scams. The US Securities and Exchange Commission (SEC) recently filed fraud charges against two ICOs, stating that they were sold on the basis of fraudulent claims. China has also banned the sale of ICOs, and many individuals familiar with fraud have described Initial Coin Offerings as the biggest scam ever. Fake ICO scams can be found here.
Fake websites
Phishing attacks are very common cryptocurrency scams. The main strategy is imitating popular exchanges by purchasing web domains and Google ads. This fake website may look similar to the original, but once you type in your credentials, it directs you to a special platform to proceed with your contribution. Fake webpages can be identified by the appearance of tiny dots beneath the URL characters. Also, the absence of "Secure" and "https" markers before the website's URL can be a warning sign of a fake site. It is often advised to type the exchange URL directly into the address bar yourself. Also, ensure you enable some sort of multifactor authentication for all your accounts. This may seem too much, but adequate security demands extra measures.
Ad scams
We should take caution of ads leading to phishing sites. Recent examples of such ads include Google Ads to cloned exchanges and Reddit ads to Trezor hardware wallet sale offers. Its common practice to always bookmark the legitimate URL and not to visit other URLs even if they look similar. Chrome extensions like Metamask block phishing sites.
Fraudulent Emails
Scammers often send emails announcing fake ICOs, enabling them to steal a significant amount of money. It is not quite difficult to impersonate a real cryptocurrency issuer, it's important to have this in mind and remain sceptical of emails concerning ICO.

If you do receive any of such email, pull up any previous emails received from the company and compare the layout and signatures. Also, be on the lookout for grammatical errors and ensure that the email address has been verified by the official website.
Finally
Your approach to the security of your investment will determine your success in it, as there are a lot of ways cryptocurrency can benefit your business as long as you proceed with a reasonable degree of scepticism and care. Despite the growing number of fraudulent projects, there are numerous prestigious projects and groups that make investing in cryptocurrency worthwhile. It is a surety that fraud is prevalent wherever big money is involved, and these scammers tend to use more or less the same tricks, each adapted to fit new scenarios.
Thus whenever you are visiting a new website, see something that looks too good to be true, or you are accessing information using your private details, be cautious.
Security measures are fundamental: Trust only authentic websites and cryptocurrency exchanges, and be suspicious of crypto mobile apps and all emails promoting an ICO.