10 million Users of Samsung Pay Set To Enjoy Digital Currency Transaction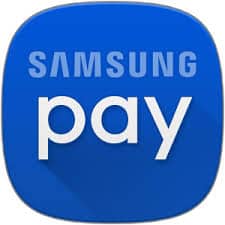 Samsung's recently launched lineup of its flagship "S" series, Enjin, is meant to be supporting digital currencies with a built-in wallet.
Prior to the public publication of this innovative development of Samsung Blockchain Wallet integration, local publications had speculated that Samsung Pay could be backing the high-profile digital currency incorporation for the Galaxy S10.
On the 29th of January, The Korea Herald had hinted that Samsung is ready to incorporate a digital currency or cryptocurrency wallet into the Galaxy S10. This hint was over a month prior to the public release of the Samsung Blockchain Wallet on February 21st.
On the wave of optimism, an industry executive said "The arrival of the new Samsung phones could start popularization of the cryptocurrency wallet system in Korea. "
On the 8th of March, that is, three weeks subsequent to the official release of Samsung Blockchain Wallet, one of the largest mainstream media outlets in South Korea, Donga, noted that Samsung deems digital currency incorporation as a means to expand its user base internationally. And hence, cryptocurrency integration will strengthen Samsung Pay as a fintech platform as contained in the report entitled "Crypto, Flying Away With Samsung Pay on its Back?"
Samsung Pay's intention of incorporating digital currencies goes in line with its past acquisitions and product launches.
As at this stage, the Samsung Blockchain Wallet is supporting Ethereum but more cryptocoins are expected to be integrated in no distant time. And as it stands, if a cryptocoin wallet is added to Samsung Pay, the application will be strengthened as a total fintech platform.
Samsung Pay, since its emergency, has competed headfirst in innovation and technological development against other online or digital applications such as Apple Pay and KakaoPay.
In the year 2015, Samsung Pay acquired LoopPay which allowed Samsung Pay users to process payments by hovering the phone over PoS (point of sale) terminals. The acquisition of loopPay was in the region of $250 million. Although this acquisition had a mixed reaction from industry analysts, it did provide Samsung Pay an edge over its competitors in user experience.
The user base of Samsung Pay, according to Donga, has grown by 58 percent from 2017 to 2018, by a whooping estimation of 6.6 million Users.
Many analysts in South Korea expect Samsung Pay to take a lead in the digital currency sector given the well-documented and successful strategy of Samsung to pursue aggressive acquisitions, product launches, and the integration of newly emerging technologies.
A GOOD LANDMARK FOR CRYPTO AND FOR SAMSUNG
In the similar way the market valuation of Square Cash increased by 516%, evolving into a payment behemoth since the company integrated Bitcoin in late 2017, Samsung Pay could benefit from digital currency integration and appeal to millennial and digital asset users.
Although, Bitcoin in all likelihood has not been a oentral catalyst in the growth of Square, it has played a vital role in establishing an initial user base for Square and allowed the company to snowball in the months ahead.
As of the month of April 2018, Samsung Pay recorded $18 billion in transaction volume and industry experts assumed the integration of cryptocurrency by Samsung Pay could speed up the mainstream adoption of digital currencies, especially on the side of merchants.
A passionate industry executive had told Donga that while the Samsung Blockchain Wallet could comparatively and significantly improve the visibility and accessibility of digital currencies, it will not be adequate in leading to sound merchant adoption at retail stores, supermarkets, cafes, and restaurants.
Do Crypto Movies Really Educate?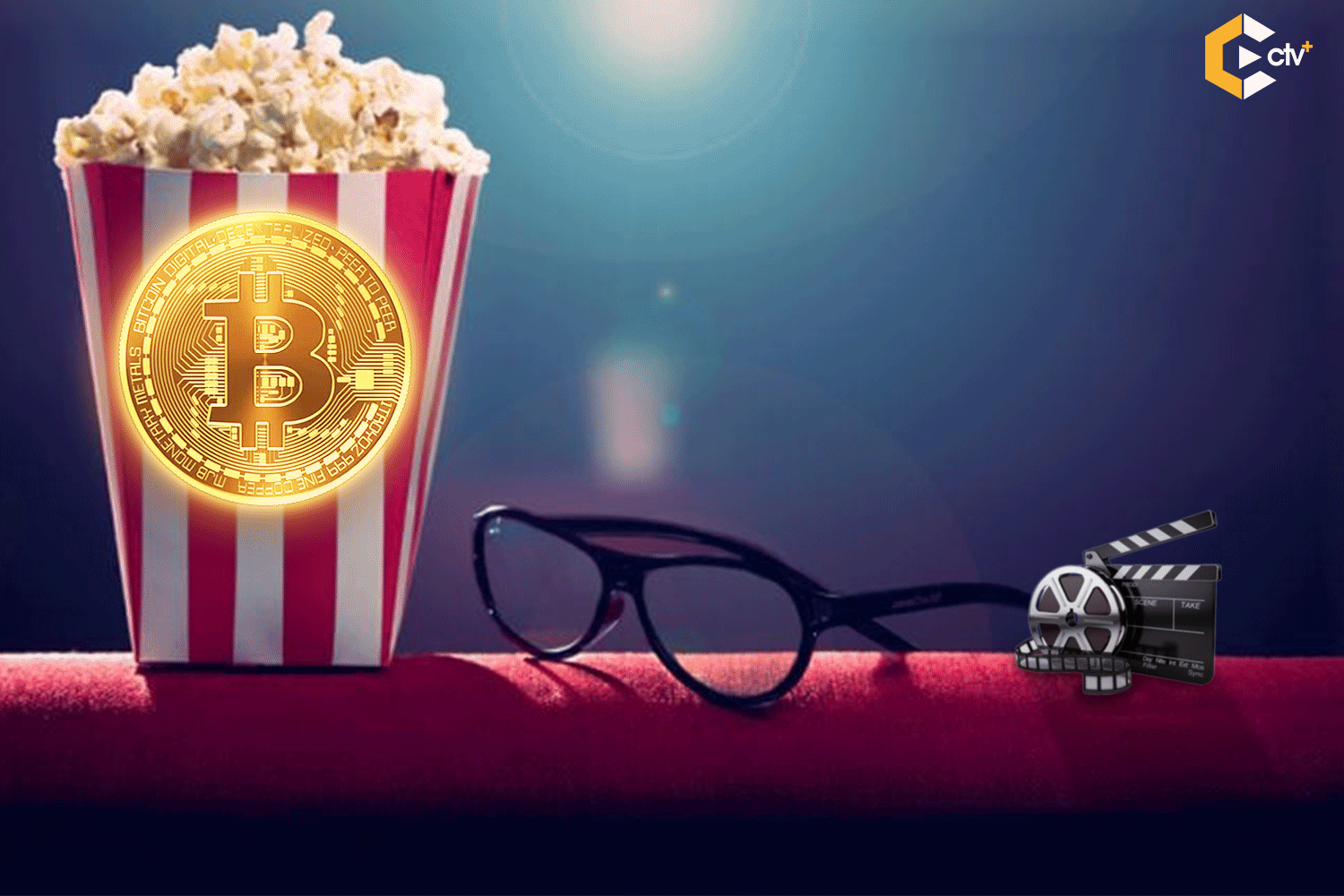 Cryptocurrencies have come to stay and have found a way into the entertainment industry. Since the inception of Bitcoin in 2009, getting cryptocurrencies to go mainstream has been the aim of crypto and blockchain enthusiasts. A huge breakthrough has been made over the years with Bitcoin finding its way into the Merriam Webster Scrabble dictionary. Asides this, a couple of businesses now accept bitcoin. The importance of the media in creating awareness cannot be overemphasized. Now, the question revolves around whether crypto related movies have any positive impact on adoption or awareness.
A lot of documentaries have been made on cryptocurrencies since the inception of Bitcoin. The movie 'Banking on Bitcoin' is a documentary released in 2014 which explains the disruption bitcoin can bring into the financial system. The great thing about these movies is that they spend time educating people on different aspects of cryptocurrency. "Bitcoin in Uganda – Empowering people" is a 5 minutes crypto documentary created in 2018. This documentary shows the real power of cryptocurrency in remittances and cross-border transactions.
While most of these crypto movies are not mainstream, they do a lot in explaining the power of digital currencies. These documentaries chose different aspects of digital currency and focus on revealing more details about them. In fact, Bitcoin Big Bang, a 104-minute screen piece gives details on the Mt.Gox hack. The story focuses on the arrest of Mark Karpales, the CEO of Mt. Gox in Tokyo after the exchange was hacked and about 850,000 Bitcoins was reportedly stolen. The importance of documentaries such as this cannot be overemphasized
Going Mainstream Media With Crypto
Although there are a lot of low budget documentaries on cryptocurrency, high budget movies are beginning to spring up. 'Deep Web', a documentary about Ross Ulbricht trial on Silk Road had a budget of about $80,000 which was raised through Kickstarter. TV Shows such as Billions have episodes dedicated to cryptocurrency.
In fact, Dope is one of the first movies to accept Bitcoin. The movie which had a budget of $7,000,000 was the first movie to accept Bitcoin, this was due to a partnership between GoCoin, Lionsgate and Movie Tickets. Partnerships such as these go a long way to push crypto education mainstream. Also Hollywood blockbuster, 'Crypto' was released in April 2019, however, it was a movie about money laundering which involves crypto.
Is Crypto the Big Bad Wolf
As more movies begin to talk about cryptocurrency, the question remains if these movies are for crypto education or just on the move to portray crypto in a bad light. Crypto, the movie which features Beau Knapp and Kurt Russel promises to be a movie about digital currencies or is it? While many have praised the movie for the talent of the actors, a lot of persons are not so pleased with the script with many accusing it of scaring people away from Bitcoin.
Typical of every money laundering or compliance movie, the Russians are always the bad guys. However, does this movie portray crypto as a means of payment which is secure and fast or is it just an easy way for laundering money? While Hollywood still has a long way to go in crypto education and awareness, they must be praised for paying attention to details. From the representation of Ledger's Nano in Billions to Crypto featuring images of a cryptocurrency exchange called Cryptocurrency market, progress is being made. However, anyone looking for cryptocurrency education will do well not to rely totally on these Hollywood movies.
This is why we have decided at Cryptotvplus to take it a step further at educating the populace on Crypto, its impact and what the future holds. Cryptotvplus will be reeling out interesting short movies bothering on crypto where anyone whether you understand the intricacies of cryptocurrencies or not will not only be educated but also become more than a spectator by participating in this revolutionary shift in the evolution of money and global finance. More on this in my next piece.
What topics or areas in Crypto would you like to see a short film done? Do you have any title in mind? Share your thoughts with us in the comment section below.