10 million Users of Samsung Pay Set To Enjoy Digital Currency Transaction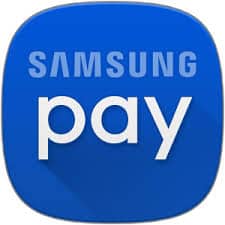 Samsung's recently launched lineup of its flagship "S" series, Enjin, is meant to be supporting digital currencies with a built-in wallet.
Prior to the public publication of this innovative development of Samsung Blockchain Wallet integration, local publications had speculated that Samsung Pay could be backing the high-profile digital currency incorporation for the Galaxy S10.
On the 29th of January, The Korea Herald had hinted that Samsung is ready to incorporate a digital currency or cryptocurrency wallet into the Galaxy S10. This hint was over a month prior to the public release of the Samsung Blockchain Wallet on February 21st.
On the wave of optimism, an industry executive said "The arrival of the new Samsung phones could start popularization of the cryptocurrency wallet system in Korea. "
On the 8th of March, that is, three weeks subsequent to the official release of Samsung Blockchain Wallet, one of the largest mainstream media outlets in South Korea, Donga, noted that Samsung deems digital currency incorporation as a means to expand its user base internationally. And hence, cryptocurrency integration will strengthen Samsung Pay as a fintech platform as contained in the report entitled "Crypto, Flying Away With Samsung Pay on its Back?"
Samsung Pay's intention of incorporating digital currencies goes in line with its past acquisitions and product launches.
As at this stage, the Samsung Blockchain Wallet is supporting Ethereum but more cryptocoins are expected to be integrated in no distant time. And as it stands, if a cryptocoin wallet is added to Samsung Pay, the application will be strengthened as a total fintech platform.
Samsung Pay, since its emergency, has competed headfirst in innovation and technological development against other online or digital applications such as Apple Pay and KakaoPay.
In the year 2015, Samsung Pay acquired LoopPay which allowed Samsung Pay users to process payments by hovering the phone over PoS (point of sale) terminals. The acquisition of loopPay was in the region of $250 million. Although this acquisition had a mixed reaction from industry analysts, it did provide Samsung Pay an edge over its competitors in user experience.
The user base of Samsung Pay, according to Donga, has grown by 58 percent from 2017 to 2018, by a whooping estimation of 6.6 million Users.
Many analysts in South Korea expect Samsung Pay to take a lead in the digital currency sector given the well-documented and successful strategy of Samsung to pursue aggressive acquisitions, product launches, and the integration of newly emerging technologies.
A GOOD LANDMARK FOR CRYPTO AND FOR SAMSUNG
In the similar way the market valuation of Square Cash increased by 516%, evolving into a payment behemoth since the company integrated Bitcoin in late 2017, Samsung Pay could benefit from digital currency integration and appeal to millennial and digital asset users.
Although, Bitcoin in all likelihood has not been a oentral catalyst in the growth of Square, it has played a vital role in establishing an initial user base for Square and allowed the company to snowball in the months ahead.
As of the month of April 2018, Samsung Pay recorded $18 billion in transaction volume and industry experts assumed the integration of cryptocurrency by Samsung Pay could speed up the mainstream adoption of digital currencies, especially on the side of merchants.
A passionate industry executive had told Donga that while the Samsung Blockchain Wallet could comparatively and significantly improve the visibility and accessibility of digital currencies, it will not be adequate in leading to sound merchant adoption at retail stores, supermarkets, cafes, and restaurants.
What Coinbase Visa Supported Debit Cards Means for Mass Crypto Adoption Drive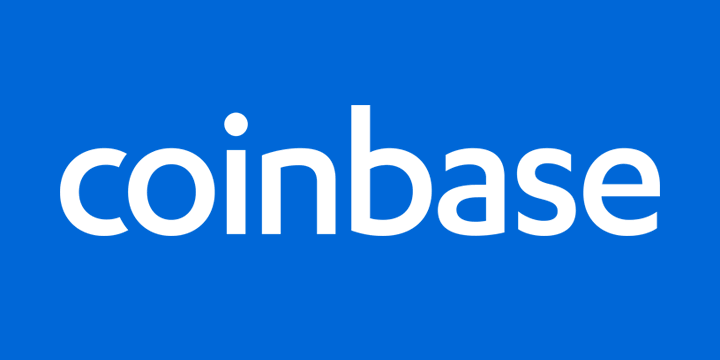 US cryptocurrency exchange company Coinbase has reportedly acquired the principal membership status of financial services giant, Visa to issue visa supported debit cards to users.
The membership status was officially granted to the exchange operator in December last year but revealed recently making Coinbase the first cryptocurrency company to be awarded such a membership. And having the power to issue debit cards for other firms including cryptocurrency firms.
This debit card will allow users to spend cryptocurrencies such as Bitcoin, Ether and XRP anywhere Visa is accepted. The principal membership status allows Coinbase to bypass middlemen that would normally make the use of the product costlier. As Feroz Zeeshan said, the "Direct membership allows us to take control of our issuing program"
Challenges using crypto for payments
Cryptocurrencies have been seeing increasing levels of interest globally both from ordinary citizens to corporations and governments. However the uniqueness cryptocurrency features, most especially its cross border nature that citizens of countries with unstable financial and monetary system appreciates deeply, the daily use of cryptocurrencies for minute expenditures has always been a challenge.
This challenges which are due to transactions done in isolation (without having to go through legacy financial systems) thus causing slow processing, the global level of appreciation of crypto's uniqueness, trust, transactional cost etc, has significantly impacted the growth in the use of cryptocurrency for daily engagements.
This was explicitly stated by the CEO of Coinbase UK, Zeeshan Feroz who said
"Your Bitcoin holdings have never been liquid because you have to sell them, you have to go through a process, withdraw the money, and then spend it. It's never been an instant, "Oh, I'll buy this cup of coffee with bitcoin,".
"What the card is trying to change is the mindset that crypto is tucked away, takes two days to access, and can actually now be spent in real time."
Though Coinbase has revealed the card will not be available for US users, it will be available for others such as users in 29 countries including Estonia, Denmark, France, Ireland, Italy etc. It opens up a whole new way of using digital currencies for daily expenditures. Below are some of the ways it will have impact on crypto adoption.
Super fast transactions
The membership status obtained by Coinbase allows it to issue cards that users can use and enjoy instant settlements.
With the swipe of the card, users will be able to pay with supported cryptocurrencies without having to first convert to their local currencies as is currently obtainable globally.
Convenience and accessibility
Cryptocurrencies are true global currencies yet, its global nature suffers certain setbacks. The ease and convenience of using cryptocurrency in foreign markets though possible is not as easy as it seems.
Though regional firms may offer easing services, the Coinbase debit cards awards users the ability make payments globally wherever Visa is supported. This affords users the ability to travel globally even without a bank account and be able to engage in commerce.
Distribution of card offering firms
With the principal membership status, other companies can issue debit cards through Coinbase. This helps to expand the ease of using cryptocurrency in retail transactions by companies in various regions globally.
Cryptocurrency started as an unknown technology but today, it represents a global multi-billion dollar industry growing at an impressive rate. However the limitations, crypto industry have created a name for itself. With various organizations pushing forth the global adoption of cryptocurrency, this current position of Coinbase points to a unique picture. Global cryptocurrency adoption is possible and near.