We are not threatened by Libra, We are the only "REAL" Social blockchain- Steemit shades Facebook.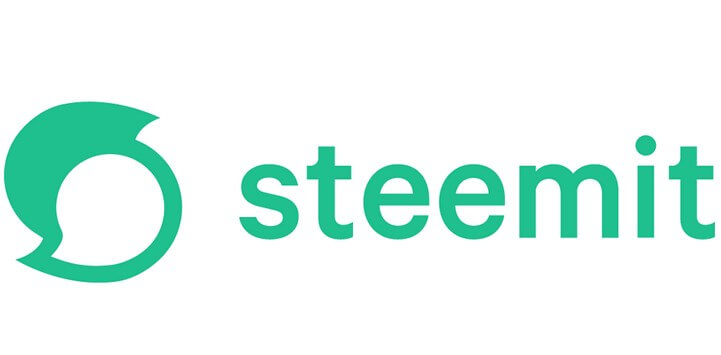 Steemit the blockchain based social media platform has stated they are not threatened by ww cryptocurrency the Libra. This was made known in Youtube Video by Steemit Head of Communication Andrew Levine. In the same video, Andrew pointed out that the Facebook Libra is a validation of the ingenious idea and decision made over three years ago to build the Steemit social blockchain.
Congress is calling for a moratorium on @Facebook's #cryptocurrency. If you'd like to learn more about the only REAL social blockchain, check out this video feat. #Steemit's Head of Communications @andrarchy https://t.co/fBADR05ihK

— steemit (@steemit) July 9, 2019
According to tweet, Steemit calls itself the only "REAL" social blockchain thus telling Facebook and everyone that it remains the first ever and only actual social blockchain and that Facebook attempt to get onto the blockchain and cryptocurrency industry is in fact a move out of fear of the disruptive power of the technology.
 Facebook Libra is a validation of Steemit
Comparing Facebook Libra to the Steemit cryptocurrency, Andrew pointed out that the Libra will feature fee charges whereas the Steem cryptocurrency is fast and feeless. The Libra is a centralized cryptocurrency which is will be controlled by massive corporation but the Steem cryptocurrency is one that promotes freedom, privacy etc.
Andrew speaking on the whole Facebook Libra, he said "…because a company as rich as Facebook is afraid of the disruptive potential of this technology that is why they are trying to figure out how to use, not to benefit ordinary people like you are me but themselves, their bottomline and few other massive corporations. But we believe in people that is, we believe in decentralization, we believe in people will see what Facebook is doing and what we are doing and come to the right conclusion about the type of future that you want to be part of."
As the world continues to learn of the incredible ways blockchain technology can be applied to our various everyday activities, products and services to make life easier, Facebook has decided to hop upon the moving train. The decision to get onboard cryptocurrency started in 2018 with the unveiling of its native cryptocurrency and wallet the Libra and Calibra respectively via the Libra whitepaper in the first half of 2019 just few weeks ago. The announcement sparked a significantly felt rally in the price of bitcoin and altcoins with bitcoin crossing upwards to $13,000.
While the price of Bitcoin and other cryptocurrency saw a rise, many crypto believers were expressing their concerns with the privacy issues of Facebook and wondering how the social media giant will be able to protect user financial data as it has failed miserably in time past.
Steemit is a blockchai based blogging and social media which rewards users with the steemit cryptocurrency for publishing and curating contents. It is a private firm based in New York City and created by Daniel Larimer in 2016. It currently accommodates over one million users.
Andrew puts forth a question which everyone will need to answer. With Facebook Libra, "is that really a future people are asking for? What is your answer?
EOS Versus TRON, The Dapp War Continues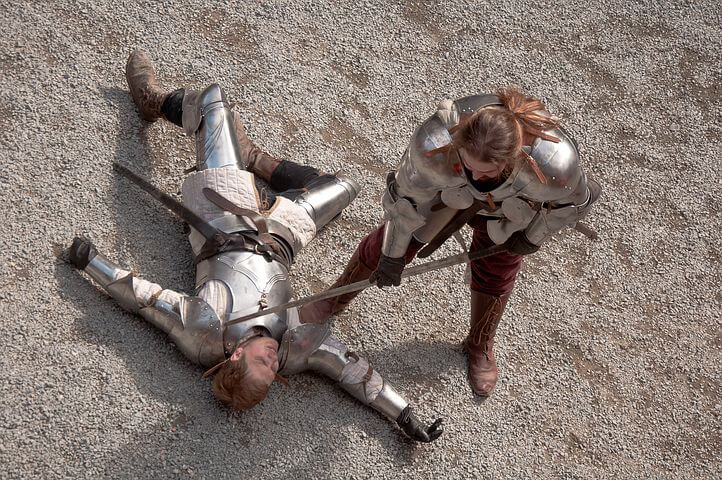 The world of Decentralised applications (DApps) began with Ethereum. However, it has grown to include more blockchains Networks utilizing smart contracts to build DApps on the blockchain. With over 1,800 listed DApps according to Dappradar.com TRON network and EOS seems to be on a warpath for dominance.
Before we crown the King of DApps, it is important to note that a DApp must have an open source code available to all. A DApp must also be decentralized, incentivized and have an algorithm that generates token or an inbuilt consensus mechanism.
While the battle of supremacy on DApps revolves around TRON and EOS, it is important to note that these blockchains are not so different from each other. Both Tron and EOS started on the Ethereum blockchain as ERC-20 tokens. However after creating their own Mainnet they moved all of their tokens to their own blockchain network.
It is also important to note that both TRON and EOS are built on the delegate Proof of stake mechanism (DPos). The DPos is a mechanism where the selection of block producers will be done by voting. EOS has 21 block producers of which 20 will be selected by top 20 received votes and 1 will be randomly chosen. On the other hand, TRON has a total of 27 block producers (super representatives) who have to go through voting systems. It is impressive that both blockchains allow its token holders to Vote for their Block producers or Super representatives.
TRON Foundation was created in September 2017 by its CEO Justin Sun and it's mainnet was launched in June 2018. TRON based network claims to have the capacity of clearing 2000 Transaction per second. However, the TRON network block explorer TronScan reveals that it is currently close to 750 TPS.
On the other hand, EOS is own by Block.One, an open source software publisher. Its white paper was published in 2017 and the open source software was launched on June 1, 2018 by Dan Larimer, who is also the founder and creator of Bitshares and Steem. While EOS has been called the Ethereum Killer, however, it currently processes around 4000 Transactions per second.
According to TPS, EOS is winning the race. Also, in Q2, 2019, EOS has almost 62% DApps active in Q2. Although AnChain, blockchain intelligence firm claims that in Q1, 75% of the traffic from the top 10 gambling dApps on EOS were driven by bad bots. That means about $6 million worth of transaction volume was carried out by bots. TRON's DApps, on the other hand, had 82% active uses in Q2, 338 out of 412 of all TRON's DApps were active in Q2.
As at press time, EOS is the top blockchain network with 2,231,299Op activity while TRON is coming 5th with 842,442Op. However, TRON DApp TronBet is taking the lead on DappRadar with more than 3000 users and $6.1 million in its 24hour volume. EOS DApp, Dice, comes after TronBet more than 97,000 users and a 24hour volume of $266,000.
Although there have been whispers on the state of DApps and their relevance, but it is important to note that DApps are pulling their weight in the blockchain sphere. While it will be difficult to name who is King of DApps, there are other Blockchain networks building DApps that are worth keeping an eye on such as Steem, IOST, and TomoChain.