Top Blockchain Projects with Highest Development Activity in July, 2019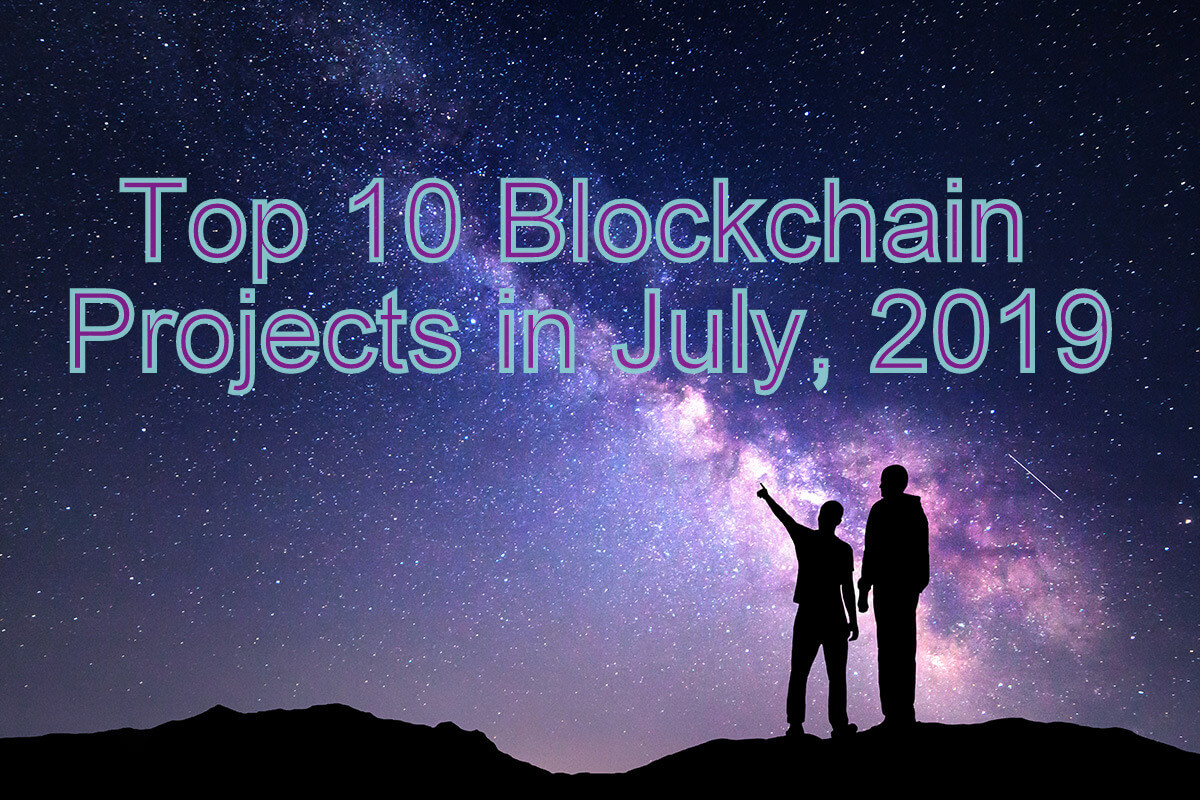 Cryptocurrency and Blockchain industry continues to see increasing growth as differing players come unto the industry leveraging the technology to solve problems or to better existing solutions.
As the industry continues to grow with various projects coming up to provide ingenious products as solutions to society's challenges, these projects are heavily invested by funds of investors and as such, keeping them on watchlist to see their progress is of great importance to investors and to other cryptocurrency and blockchain enthusiast who would need the solutions for various reasons.
This is why I have compiled the top 10 most active projects in the month of July taking data from State of the Dapp and Consensys.
There are various ways to monitor the activity of a project, this can be achieved by looking at their code repo, social media activity, market activities etc.
This list is compiled using the level of activities they had made in the month of July on github. It should be understood the level of activity on github is not definitive indicator of a project's success since some projects that has completed their product do not need to be updating their github.
Top 10 Projects With Highest Github Activities
According to data from State of the Dapp, Status tops the list with the highest developer activities on Github. In a space of 30 days in July, 2019, Status had made 6666 events. An impressive feat which may not come as a surprise to those familiar with what they are building. Status is a messenger, crypto wallet, and Web3 browser built with state of the art technology.
Storj is a decentralized cloud storage network. It is the second in this list haven made 5633 commits in the last month of July. Storj is working towards the launch of the final phase of its alpha named Beacon. Storj is an open-source platform that leverages the blockchain to provide end-to-end encrypted cloud storage services.
Aragon makes number three on the list. In the month of July made 3779 commits on github. The project Aragon "empowers you to freely organize and collaborate without borders or intermediaries. Create global, bureaucracy-free organizations, companies, and communities".
Reporting over 20% reduction in its commit in the previous month, Cosmos made 3492 commits on github in the month of July. This makes it the top 4 in that month.
With tens of projects using the Ox software, Ox boasts of high dapp activities. This must have made it increase its activity over 75% resulting in 3268 commits on Github.
Prediction platform based on the Ethereum blockchain, Gnosis has remain steady in its activity. In the month of July, it reported github repository commits of 3211, though a little less than the previous month of June.
Iotex claims to be a privacy-centric blockchain platform to power the "Internet of Trusted Things". The IoTex Mainnet is the origin of the internet of Trusted Things, where any physical and virtual things are able to exchange information and value at global scale.
In July, it was able to make 3199 github events thus putting it on the top 7 projects.
Origin Protocol is a platform for creating decentralized marketplaces on the blockchain. It was able to in the month of July make 2966 commits.
Topping number 9 is the virtual reality platform High Fidelity. It reported a 2855 events last month.
Augur is a decentralized oracle and peer to peer protocol for prediction market that is free, public, open source software. It is a set of smart contract written in Solidity that can be deployed on the Ethereum blockchain.
In July, Augur made 2280 events on github making it the 10th project in the industry with highest activity on github for the month of July 2019.
Nothing remains the same in cryptocurrency industry. As someone once told me, a year in the traditional financial markets is like few minutes in crypto. These projects could have been displaced. However, what matters is that they are producing results and advancing daily.
SEC Charges ICOBox & Founder for Illegal $14 million Securities Offering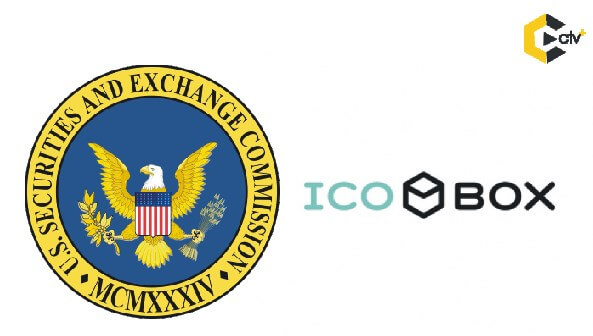 The Security and Exchange Commission of the United States SEC has filed a lawsuit against ICOBox and its founder Nikolay Evdokimo for the conduct of an illegal securities offering of ICOBox's crypto token.
The investigation which was carried out by Brent W. Wilner also charged ICOBox for acting as an unregistered broker for cryptocurrency token sales ICO.
Based on SEC press released, ICOBox in 2017 sold unregistered digital assets to the public to raised funds in order to build a platform for initial coin offerings ICO. The amount raised was from over a couple thousand investors amounting to an estimated sale of over $14 million worth of "ICOS" tokens.
It was revealed that ICOBox assured investors the token would increase in value upon trading on cryptocurrency exchanges and holders will be able to swap them at a discount for other digital asset offerings on the platform.
The assurance of ICOBox was not met as the ICOS tokens became of no worth. According to SEC, the defendant acted as a broker but failed to register as one and help to facilitate the sales of digital assets to several dozen clients who raised over $650 million.
According to Regional Director of LA Regional Office Michele Wein Layne, ICOBox and its founder, Nikolay Evdokimov ignored the registration requirements of the federal securities law and exposed investors to investments which are now virtually worthless, without providing them information that is essential to investors to making informed investment decisions.
Based on this, the SEC has charged both the platform and its founder with violating the registration requirements of the federal securities laws and seeks injunctive relief, disgorgement with prejudgment interest and civil money penalties.
The investigation was supervised by Victoria A. Levin, Alka N. Patel, and Ms. Layne of the Los Angeles Regional Office.
ICOBox described itself as "the first and the biggest new generation Blockchain Growth Promoter and Business Facilitator for companies seeking to sell their products via ICO/STO crowdsales".
The litigation is being conducted by Amy J. Longo of the Los Angeles Regional Office, SEC revealed.