South African Based Crypto-Funded Renewable Energy Company to Power Moldova

Sun Exchange, a South African solar power marketplace is launching an initiative with the United Nations Development Programme (UNDP). The initiative is born out of the effort to power Moldova, a small country in eastern Europe which imports almost more than half of its energy and the price has been rising steadily for the past five years.
The UNDP plans to launch the initiative to power a Moldovan university with cryptocurrency-funded solar energy sometime this year. Sun Exchange will allow people buy solar cells using SolarCoin, which is ElectriCChain's cryptocurrency. The purchase of solar cells can then be leased to one of the largest universities in the country, the Technical University of Moldova.
Dumitru Vasilescu, a program manager with UNDP explains the idea behind the initiative which involved sourcing for finance to "help buildings go green overnight." Moldova, one of Europe's  poorest  countries faces energy challenge which Dumitru explains,  "One of the biggest obstacles to countries investing in renewable energy challenge  is a lack of finance, as you often have to wait 10 to 15 years before you get a return on your investment."
Owners of the solar cells will receive SolarCoins as soon as the university produces energy, which will earn them an interest of about 4 percent on their investment. While thanks to crowdfunding effort, the university will get a full 1 megawatt of energy installed in the summer.
Moldova possesses the potential for the adoption of cryptocurrency-funded renewable energy which would drastically reduce dependency on energy imports from Russia. The success of the Moldovan solar currency pilot will be replicated by the UNDP in neighboring countries.
What do you think about the cryptocurrency-funded renewable energy initiative? Share your opinion with us in the comments section below.
Image source: iveron-service
Disclaimer:
The Information provided on the website is designed to provide helpful information regarding cryptocurrency subjects. The content is not meant to be used, nor should it be used as a basis, foundational knowledge or prerequisite for decision making regards trading. Always do your own research and due diligence before placing a trade. We are not liable for any outcome based on any content found on the site.
New Samsung S20 to Support Cryptocurrency like the S10 Smartphone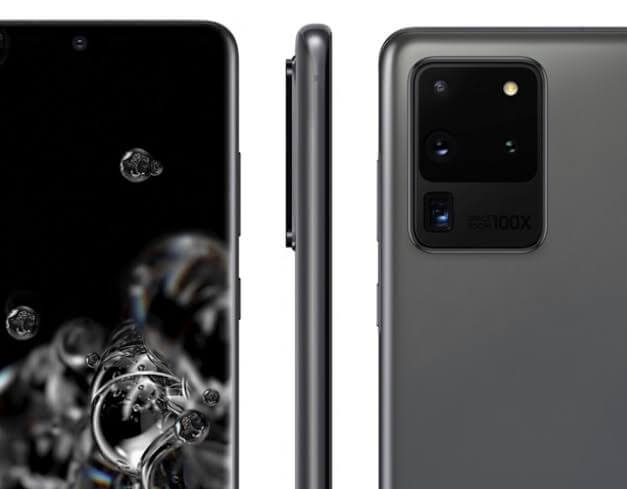 The Samsung's new galaxy S20 is the new generation device that was unveiled by Samsung at their event. The device would have 5G technology, crazy cameras- "one that will change photography" according to samsung  and it will have crypto storage.
It will have a special feature which is a secure processor that put in place for the protection of personal information such as the private key, pattern, and passwords among others. This was announced at Samsung's unpacked event on 11th February.
However, the degree at which Samsung advertised and publicized cryptocurrency support in their last range of devices like the S10s was not the same with the galaxy S20.
They only made mention of the secure processor. They didn't give information as regards the coin that would be supported by the device, new coins and apps that would access the crypto support.
The previous devices (S10) contained a security system like an enclave kept in the phone's security knox for keeping private keys. The Samsung's blockchain keystore app is connected to it.
It enables people see their balances in crypto and even to send money from one end to another.  So, there is probability that samsung might continue with this system.
Having the control of your digital assets from your mobile device and being able to send from one end to another without itch would increase adoption. Again, Samsung is a recognised and popular brand.
Enabling crypto support on their devices will surely increase the adoption of cryptocurrencies because they advertised to a wide range of end users who might be hearing about it for the first time and adopt crypto on the long run.